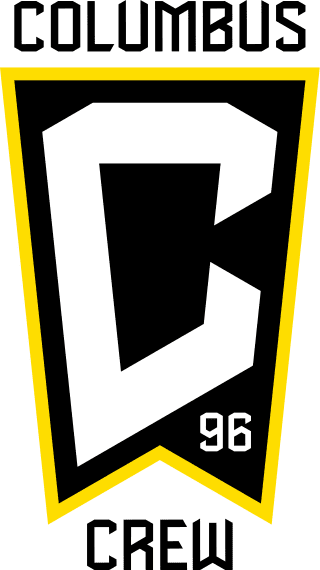 GAME CAPSULE
Regular Season
Match #10
vs
COLUMBUS CREW
Saturday, May 7
Gillette Stadium
(Foxborough, Mass.)
7:30 p.m. ET
2022 MLS Record:
3-5-1, 10 pts.
9th in East. Conf
2022 MLS Record:
3-3-3, 12 pts.
6th in East. Conf.
Referee: Nima Saghafi
Assistant Referees: Jason White (AR1), Meghan Mullen (AR2)
Fourth Official: Chris Ruska
Video Assistant Referee: Younes Marrakchi
Assistant Video Assistant Referee: Peter Manikowski
THE PRESS BOX
Broadcast Information
TV: WSBK-TV38, myRITV (Rhode Island), Cozi TV (Western Mass.)
Pregame Show: Revolution Kickoff begins on TV38 at 7:00 p.m.
Talent: Brad Feldman (play-by-play), Charlie Davies (analyst),
Naoko Funayama (sideline)
Radio: 98.5 The Sports Hub; 1260 AM Nossa Radio (Portuguese)
2022 REVOLUTION SCHEDULE
2022 MLS REGULAR SEASON SCHEDULE
2022 MLS RECORD: 3-5-1 (Home: 3-2-0 Away: 0-3-1)
Date Opponent Time / Result Broadcast
Sat., Feb. 26
at Portland Timbers T, 2-2
Sat., March 5 FC DALLAS W, 1-0
Sat., March 12 REAL SALT LAKE L, 2-3
Sat., March 19 at Charlotte FC L, 1-3
Sat., April 2 NEW YORK RED BULLS L, 0-1
Sat., April 9 at Inter Miami CF L, 2-3
Sat., April 16 CHARLOTTE FC W, 2-1
Sat., April 23 at D.C. United L, 2-3
Sat., April 30 INTER MIAMI CF W, 2-0
PLAYER AVAILABILITY REPORT
QUESTIONABLE: Jon Bell (upper leg)
Gustavo Bou (upper leg)
SOCIAL MEDIA DIRECTORY
Revolution Twitter/Instagram …….. @NERevolution
Revolution Hashtag ……………………… #NERevs
Official Game Day Hashtags……….. #NEvCLB
Player Twitter Instagram
Jozy Altidore @JozyAltidore jozyaltidore
Jon Bell @astrobell23 astrobell23
Emmanuel Boateng @Emaboateng emaboateng
Gustavo Bou @gustavobouok pgustavobou
Dylan Borrero @BorreroDylan dylanborrero
Noel Buck noelb_12
Adam Buksa @BuksaAdam adambuksaa
Brandon Bye @Brandon_Bye brandon_bye
A.J. DeLaGarza @AJD_20 ajd_20
Earl Edwards Jr. @earljrucla earledwardsjr
Andrew Farrell @2Fast2Farrell 2fast2farrell
Carles Gil carlesgil92
Omar Gonzalez @Omar4Gonzalez omar4gonzalez
Jacob Jackson jacob_jaxxsun
DeJuan Jones @dejuanjones24 dejuanjones24
Wilfrid Kaptoum @Kaptoum5 wilfridkaptoum5
Henry Kessler @HenryKessler4 hkthefirsthk
Edward Kizza @edwardk_19 eddiekizs25
Brad Knighton @bbknighton bbknighton
Sebastian Lletget @SLletget theylovedaboy
Maciel @LucasMaciel00_ lucasmaciel_00
Tommy McNamara @Tommy_Mc15 tommy_mc15
Djordje Petrović dj.petrovic12
Matt Polster @MattPolster mattpolster
Justin Rennicks @JustinRennicks justinrennicks
Damian Rivera @damiantico10 damiantico
Ryan Spaulding @ryanspaulding71 ryan_spaulding
Arnor Traustason @NoriTrausta arnoringvi
Matt Turner @headdturnerr headdturnerr
WHAT TO WATCH FOR VERSUS COLUMBUS
TEAM:
• The Revolution collecting their third consecutive home victory and improving on their 3-2-0 record in Foxborough this season.
• New England netting a goal within the opening 15 minutes of the match
for the fifth consecutive time.
• New England building on its 24-38-15 all-time record against Columbus.
• The Revs extending their three-game unbeaten streak against the Crew
(1-0-2).
• New England's attack continuing to lead MLS in successful crosses
(1st- 77) and headed shots (1st – 38).
• The Revolution remaining among MLS leaders in shots on target (4th49), corners taken (5th- 55), assists (T-4th- 17), and goals (T-8th- 14).
• The Revolution also ranking among top MLS teams in duel percentage
(3rd- 54.2), blocks (T-4th- 34), headed duel percentage (5th- 55.7) and
aerial duels won (7th- 137).
INDIVIDUAL:
• Bruce Arena improving on his 22-8-11 home record with the Revolution
in MLS play.
• GK Matt Turner building on his first start of the season, a clean-sheet
outing last Saturday, and improving upon his 1-1-3 all-time record
against Columbus.
• F Adam Buksa, New England's top scorer last season, extending his
three-game scoring streak. Buksa's next goal will be his 30th for the
club in all competitions.
• Buksa holding his place as the MLS leader in headed shots (1st – 17)
and headed goals (T-1st – 3).
• Buksa (12) continuing to lead MLS in headed goals across the regular
season and playoffs since arriving in New England in 2020.
• Reigning MLS MVP M Carles Gil continuing to pace MLS in successful
crosses (1st – 34), successful corners into the box (1st – 18), passes ending in the final third (1st – 273), and chances created (T-1st – 35).
• Gil distributing an assist for the third straight match.
• Gil adding to his one goal and three assists over his last four games
played.
• Gil holding his position among league leaders in assists (T-5th- 4), fouls
won (4th- 26), and dribbles completed (5th- 23).
• New England improving on its 23-1-8 record when Gil registers an assist in the MLS regular season or playoffs.
• Homegrown Player M Damian Rivera (Cranston, R.I.) building on his
first MLS goal and start.
• D Brandon Bye continuing to rank among top defenders in goals
scored (T-2nd- 2), successful crosses (3rd- 16), chances created (3rd18), touches in the opposing box (T-7th- 22), and aerial duels won
(T-12th- 20).
• Turner and Bye each starting two more games to reach 100 for their
MLS regular season careers.
• D DeJuan Jones remaining among top defenders in MLS in assists
(T-1st – 3), chances created (5th – 15), and successful crosses (5th – 10).
• M Sebastian Lletget's next goal will be his 25th MLS regular season
tally. Lletget owns one goal and two assists in three games played
against Columbus. His next goal will be his 25th in MLS.
• F Jozy Altidore (198), who has appeared in all but one match this season, approaching 200 career goals for club and country.
• Altidore adding to his team-best seven goals scored over 12 career appearances against the Crew.
• F Justin Rennicks, a 23-year-old Homegrown Player from South Hamilton, Mass., potentially appearing in a sixth straight MLS game.
ALL-TIME RECORD VERSUS COLUMBUS CREW
Overall: 24-38-15
Home: 16-17-6 Away: 8-21-8
COURTESY NEW ENGLAND REVOLUTION COMMUNICATIONS