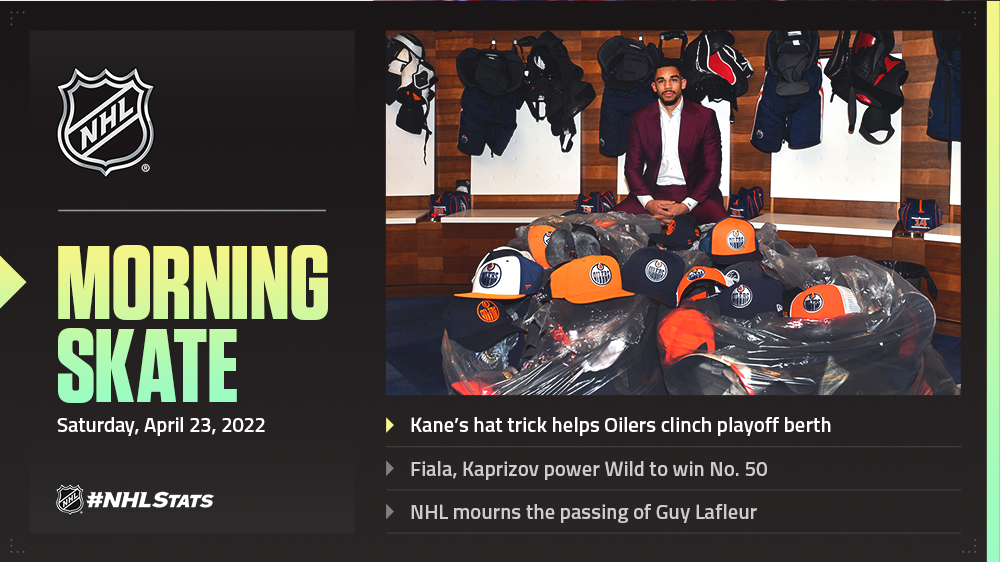 * The hockey world mourned the loss of Hall of Famer and Canadiens icon Guy Lafleur, who passed away Friday.

* Evander Kane scored a hat trick against the Western Conference-leading Avalanche as the Oilers punched their ticket to the 2022 Stanley Cup Playoffs.

* Kevin Fiala and the Wild set several franchise records, while Kirill Kaprizov became the first player in club history to record a triple-digit point total in a season.

HOCKEY WORLD MOURNS THE PASSING OF GUY LAFLEUR
Hockey Hall of Fame member and Canadiens icon Guy Lafleur passed away Friday at age 70. A cornerstone of Montreal's dynasty teams of the 70s, Lafleur was a five-time Stanley Cup champion, three-time Art Ross Trophy winner, two-time Hart Trophy winner and captured the Conn Smythe Trophy in 1976-77. Lafleur, who scored 50 or more goals for six consecutive seasons from 1974-75 to 1979-80, tops the franchise's all-time points list.
* Statement from NHL Commissioner Gary Bettman
* Guy Lafleur attained legendary status for Canadiens on, off the ice
* Guy Lafleur became Canadiens legend despite intense early pressure
* Guy Lafleur always 'very genuine' as mentor to Patrick Roy with Canadiens
* Guy Lafleur, Canadiens legend, remembered by NHL teammates, opponents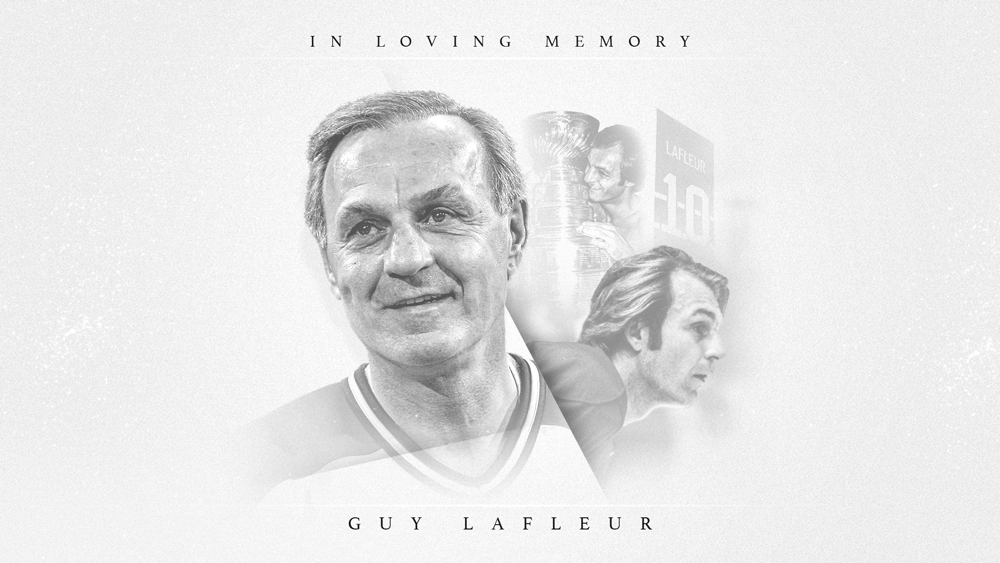 KANE, McDAVID HELP OILERS CLINCH BERTH IN 2022 STANLEY CUP PLAYOFFS
Evander Kane (3-1—4) and Connor McDavid (0-3—3) combined for 3-4—7 as Edmonton (46-26-6, 98 points) defeated Colorado to clinch a berth in the 2022 Stanley Cup Playoffs. The Oilers are headed to the postseason for a third consecutive campaign, which marks their longest run since a stretch of five straight berths from 1997 to 2001.



* McDavid can become the fifth player in NHL history to win his first Stanley Cup after posting five or more 100-point seasons – Mario Lemieux (6x; 1991 PIT), Steve Yzerman (6x; 1997 DET), Wayne Gretzky (5x; 1984 EDM) and Denis Savard (5x; 1993 MTL) are the only players to have done so to date. McDavid can also become the 10th player with at least one Art Ross Trophy, Hart Memorial Trophy and Stanley Cup before age 26.

* Click here to read more in #NHLStats Pack: Team Clinching Notes, a running document of notes for all teams as they clinch a berth in the 2022 Stanley Cup Playoffs.


FRANCHISE RECORDS FALL IN THE STATE OF HOCKEY
Wild forward Kevin Fiala (0-5—5) set franchise records with a five-assist outing and four-point period, while Kirill Kaprizov (45-56—101 in 77 GP) had 1-3—4 to become the NHL's seventh 100-point player this season.

* Fiala extended his point streak to nine games (9-12—21), tying the second longest run of his NHL career (also 12 GP w/ MIN & 9 GP w/ NSH). Kaprizov (5th round, 135th overall in 2015) became the 15th different player in League history selected in the fifth round of an NHL Draft or later to reach the 100-point milestone and first since Daniel Alfredsson (6th round, 133rd overall in 1994) in 2005-06 (43-60—103 in 77 GP).

* The Wild (50-21-7, 107 points), who earned their League-leading ninth multi-goal comeback win of 2021-22, established a franchise benchmark for most wins and points in a season, besting the 2016-17 campaign when they had a record of 49-25-8 (106 points).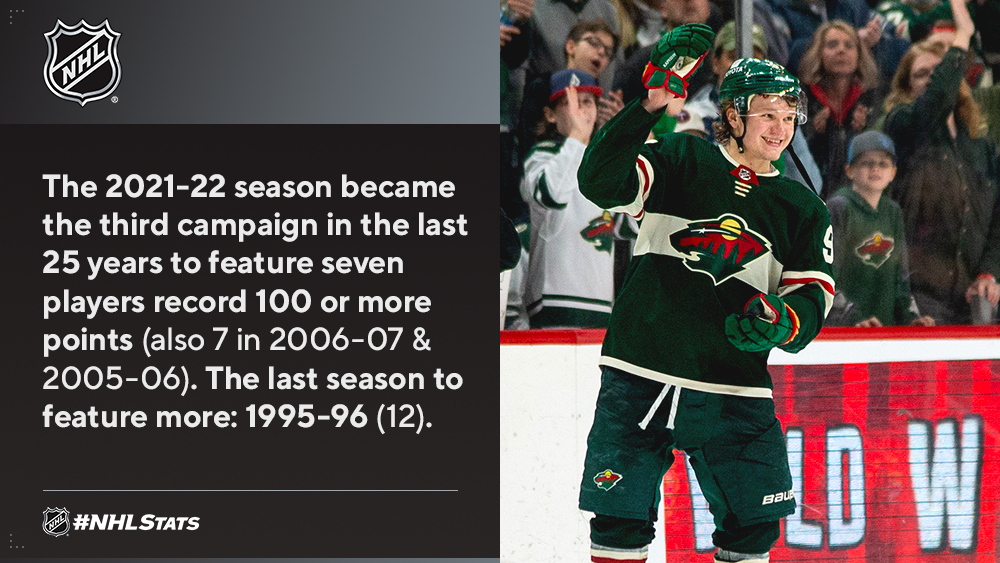 #STANLEYCUP PLAYOFFS RACE: WHAT'S LEFT IN THE WEST
With the 2021-22 regular season entering its final stretch, the #NHLStats team concludes its weekly spotlight on postseason races by taking a look at the three playoff berths that remain in the Western Conference.

* The Kings are closing in on their first postseason berth since 2018 and own a five- and seven-point edge on the Pacific Division's Golden Knights (42-31-5, 89 points) and Canucks (38-29-11, 87 points), respectively, who sit just outside the Western Conference playoff picture. Los Angeles is set to conclude its season Thursday versus Vancouver, which has a game in hand and is 6-1-2 (14 points) this month including a 4-0-2 (10 points) mark at home.

* The Predators enters the final stretch of the 2021-22 regular season with their string of seven consecutive postseason appearances on the line, behind only the Penguins (16) and Capitals (8) for the NHL's longest active run. Despite trying to lock up a Wild Card position, Nashville has been situated within a playoff spot for 166 days this season entering Saturday – the fourth-most among Western Conference clubs (MIN: 192, STL: 189 & CGY: 173).

* Alternatively, Dallas currently occupies the final Wild Card spot after sitting in 13th place in the Western Conference on January 1 and stand as the only team within the top eight in the West to hold a playoff position for fewer than 100 days in 2021-22 (57 days). Five of the previous six full seasons since 2013-14 have featured a team rally from a bottom-four position in their respective conference on January 1 before clinching a postseason berth (2013-14: CBJ, 2014-15: MIN, 2015-16: ANA, 2017-18: COL as well as 2018-19: CAR & STL).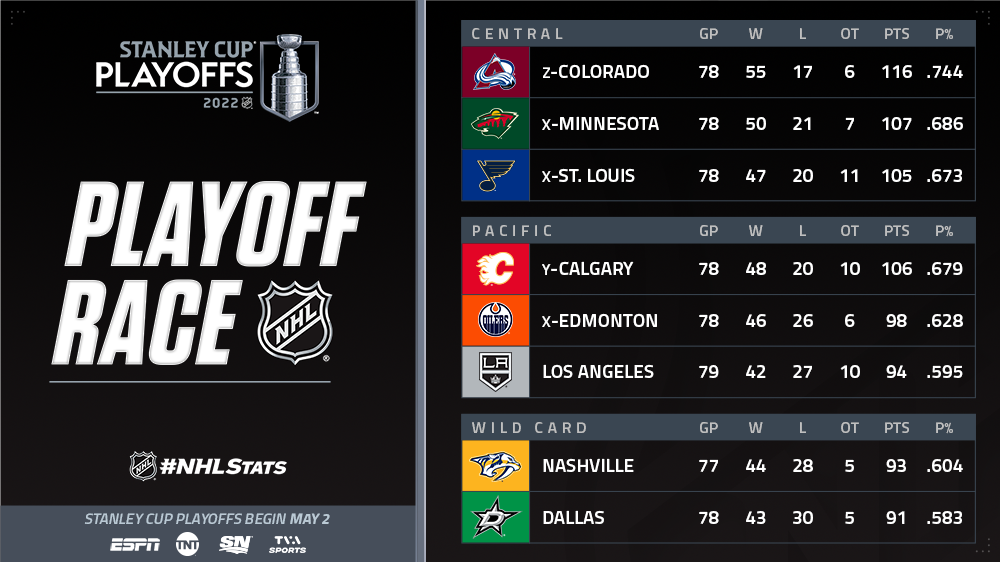 NHL PODCAST WEEKLY ROUNDUP:
* Fantasy on Ice (4/19): Pete & Nick give tips to help you win your fantasy championship
* NHL @TheRink (4/21): Dan & Shawn w/ Mike Johnson to talk West playoff races
* Fantasy on Ice (4/22): Pete & Nick w/ Cam Robinson of Elite Prospects talk keeper leagues

QUICK CLICKS

* #NHLStats: Live Updates – April 22, 2022
* NHL, technology partners showcase next generation of fan experience
* NHL, NHLPA announce winners of Future Goals Virtual Science Fair pres. by SAP
* Kyle Clifford, Wayne Simmonds fined in Maple Leafs game
* The Countdown to "Mayhem": The Final Days of the 2021-22 Regular Season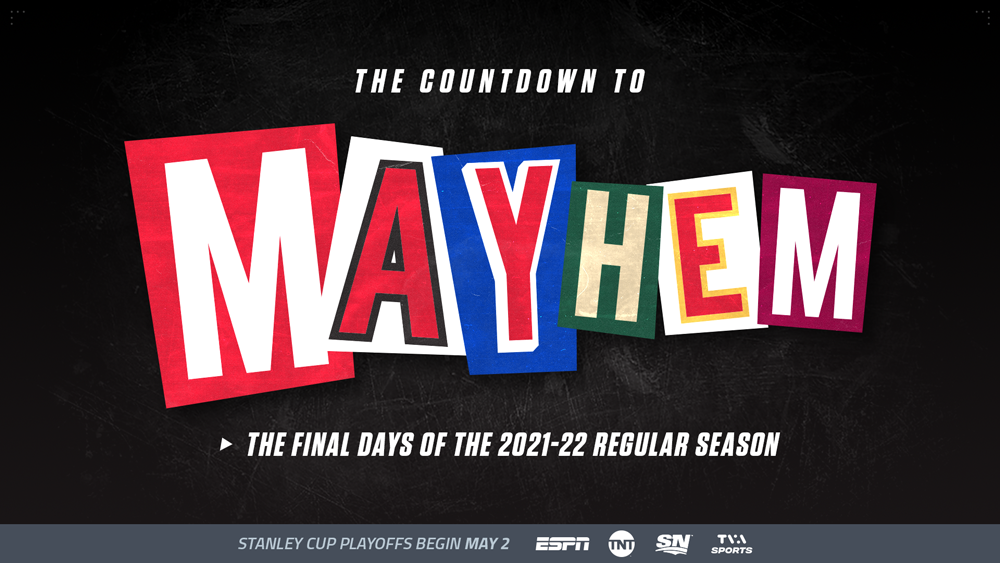 THOMAS LEADS BLUES TRIO WHO CAN EXTEND POINT STREAKS SATURDAY
Robert Thomas (8-19—27 in 15 GP), Pavel Buchnevich (8-14—22 in 12 GP) and Vladimir Tarasenko (8-10—18 in 8 GP) are set to put their lengthy point streaks on the line as the Blues clash with the Coyotes during a 12-game Saturday. St. Louis (47-20-11, 105 points), which ranks third place in the Central Division behind its First Round opponent Minnesota (50-21-7, 107 points), is 12-0-2 in its last 14 games dating to March 28 – that's the longest point streak in franchise history.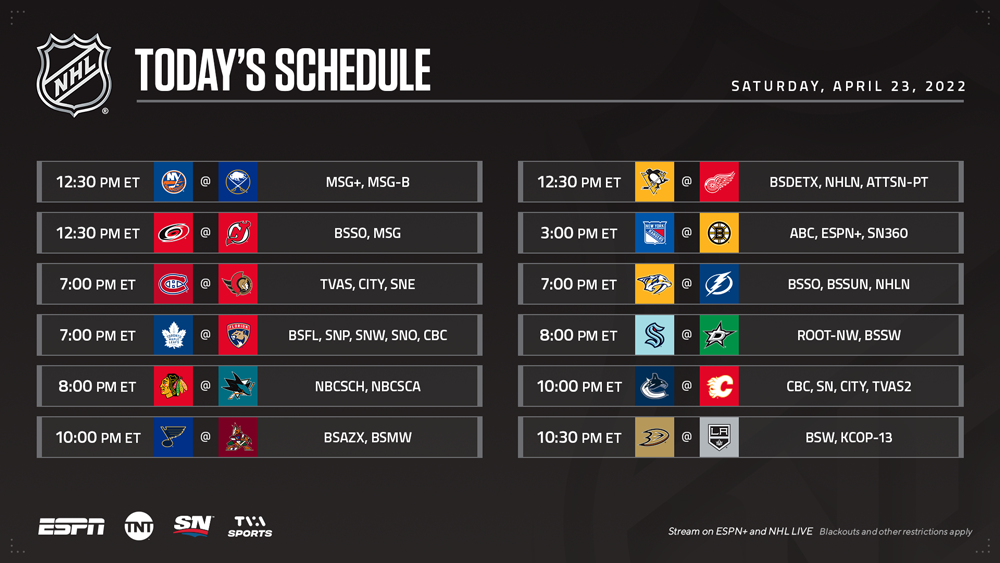 COURTESY NHLmedia.com