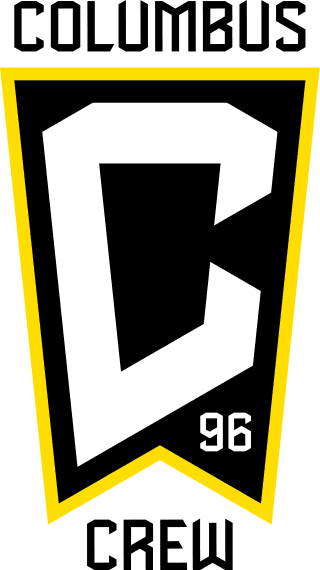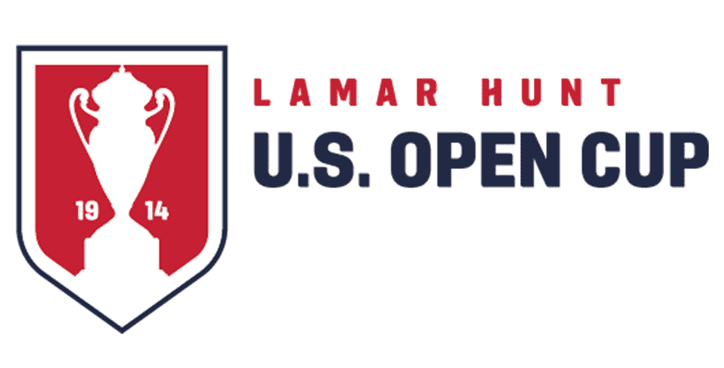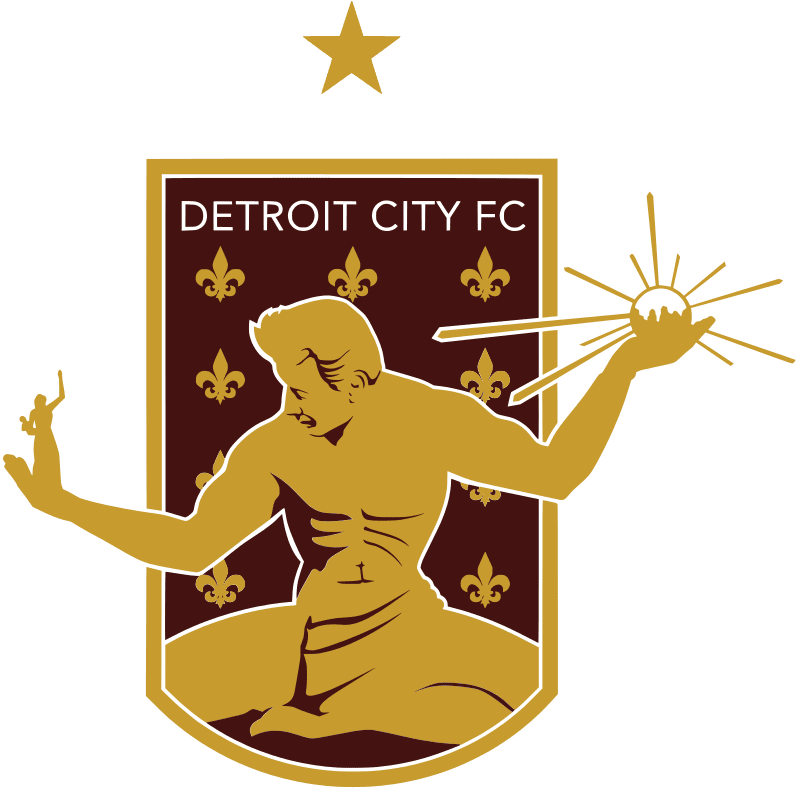 COLUMBUS
CREW
MLS REGULAR SEASON:
(2-3-2, 8 pts.)
Detroit City FC
USL REGULAR SEASON:
(3-1-2, 11 pts.)
2022 Lamar Hunt U.S. Open Cup (Third Round)
Date: Tuesday, April 19
Match Time: 7:30 p.m. ET
Kickoff: 7:30 p.m. ET
Location: Keyworth Stadium (Hamtramck, MI)
The match will be avaible without location restrictions via ESPN+
DETROIT CITY FC AT A GLANCE
COACHES
Caleb Porter: (Portland Timbers: '13 – '17; Columbus
Crew: '19 – Present) vs.
Trevor James: (Detroit City FC: '19 – Present)
WHERE TO WATCH
Tuesday's road match against Detroit City FC begins at
7:30 p.m. ET and is set to be streamed live on ESPN+. The
match will be available without location restrictions.
DETROIT CITY FC HISTORY
Detroit City FC was founded in 2012 and played in the
National Premier Soccer League from 2012-2019 and in
the National Independent Soccer Association from 2020-
Detroit joined the USL Championship ahead of the
2022 season. Detroit City FC has played its home matches
at Keyworth Stadium since 2016. Le Rouge have previously won the the NISA Season Championship (2020-
2021, 2021) and the NPS Members Cup (2019).
2022 REGULAR-SEASON SNAPSHOT
2022 MLS Regular Season: 2022 USL Regular Season:
Points: 8 Points: 11
Points Per Game: 1.14 Points Per Game: 1.83
Eastern Conference: Ninth Eastern Conference: Fourth
Home: 2-2-0 Home: 2-0-2
Away: 0-1-2 Away: 1-1-0
Goals For: 10 Goals For: 8
Goals Against: 9 Goals Against: 3
+/-: +1 +/-: +5
2021 Regular-Season Leaders
Goals: Zelerayan (4) Goals: Antoine Hoppenot (3)
Assists: Three Players Tied (2) Assists: Williams (2)
Shots: Zelarayan (22) Shots: Rodriguez (8)
Shots on Goal: Etienne (9) Shots on Goal: Three Players Tied (2)
Fouls Suffered: Zelarayan (22) Fouls Suffered: Dunwell (14)
Fouls Committed: Two Players Tied (11) Fouls Committed: Hoppenot (10)
Yellow Cards Issued: Artur (3) Yellow Cards Issued: Two Players Tied (2)
Saves Leader: Room (17) Saves Leader: Steinwascher (13)
GAA Leader: Room (1.29) GAA Leader: Steinwascher (0.5)
Wins: Room (2) Wins: Steinwascher (3)
COLUMBUS CREW IN THE LAMAR HUNT U.S. OPEN CUP
Columbus Crew Record: 20-13-13 (89 GF, 44 GA)
Home games: 16-5-6 (59 GF, 23 GA)
Road games: 3-7-7 (30 GF, 21 GA)
YEAR ROUND OPPONENT RESULT
1998 Final @ Chicago Fire (MLS) D,1-1 (L,1-2 AET)
1999 Semifinals vs. Rochester Rhinos (A-League) L, 2-3
2000 Quarterfinals vs. New York MetroStars (MLS) D, 1-1 (L, 7-6 PKs)
2001 Quarterfinals @ New England Revolution (MLS) L, 1-2
2002 CHAMPION vs. LA Galaxy (MLS) W, 1-0
2003 Round of 16 vs. New York MetroStars (MLS) L, 3-4
2004 Round of 16 vs. Chicago Fire (MLS) D,1-1 (L, 1-2 AET)
2005 Round of 16 vs. FC Dallas (MLS) D, 1-1 (L 1-3 AET)
2006 Round of 16 @ D.C. United (MLS) D, 1-1 (L, 1-2 AET)
2007 Qualifying vs. LA Galaxy (MLS) L, 0-1
2008 Qualifying @ Chicago Fire (MLS) D, 2-2 (L, 2-3 AET)
2009 Round of 16 @ Rochester (USL-1) D, 1-1 (L, 3-5 PKs)
2010 Final @ Seattle (MLS) L, 1-2
2011 Round of 16 vs. Richmond Kickers (USL-PRO) L, 1-2
2012 Round of 32 vs. Dayton Dutch Lions (USL-PRO) L, 1-2
2013 Round of 16 @ Chicago Fire (MLS) L,1-2
2014 Round of 16 @ Chicago Fire (MLS) D, 2-2 (L, 2-4 AET)
2015 Round of 16 @ Orlando City SC (MLS) L, 0-2
2016 Round of 16 @ Chicago Fire (MLS) L, 1-2
2017 Round of 32 @ FC Cincinnati (USL) L, 0-1
2018 Fourth Round vs. Chicago Fire (MLS) D, 2-2 (L, 9-10 PKs)
2019 Round of 16 vs. Atlanta United (MLS) L, 2-3
vs. MLS clubs: 7-8-10
vs. NASL clubs: 2-0-0
vs. A-League: 3-1-3
vs. USL clubs: 7-3-0 (USL-D3 Pro League: 1999-2003,
then USL Pro Soccer League: 2003-2005, then USL Sec- ond Division: 2005-2010, then USL-PRO: 2011-2014, then
USL: 2015-2018, currently USL Championship and USL
League One)
vs. PDL and NPSL clubs: 1-0-0
COLUMBUS CREW SENIOR INTERNATIONAL CAPS (AS OF 3/28/22)
Player National Team Caps Last Appearance
Milos Degenek Australia 34 3/24/22 vs. Japan (FIFA WCQ)
Luis Diaz Costa Rica 8 10/7/21 vs. Honduras (FIFA WCQ)
Eloy Room Curacao 40 6/15/21 vs. Panama (FIFA WCQ)
Jonathan Mensah Ghana 68 1/5/22 vs. Algeria (Friendly)
Derrick Etienne Jr. Haiti 32 3/27/22 vs. Guatemala (Friendly)
Kevin Molino Trinidad & Tobago 53 7/18/21 vs. Guatemala (Concacaf Gold Cup)
Perry Kitchen United States 5 10/11/16 vs. New Zealand (Friendly)
Darlington Nagbe United States 25 3/28/18 vs. Paraguay (Friendly)
Yaw Yeboah Ghana 4 10/9/21 vs. Zimbabwe (FIFAWCQ)
Gyasi Zardes United States 68 1/30/22 vs. El Salvador (FIFA WCQ)
Lucas Zelarayan Armenia 4 11/4/21 vs. Germany (FIFA WCQ)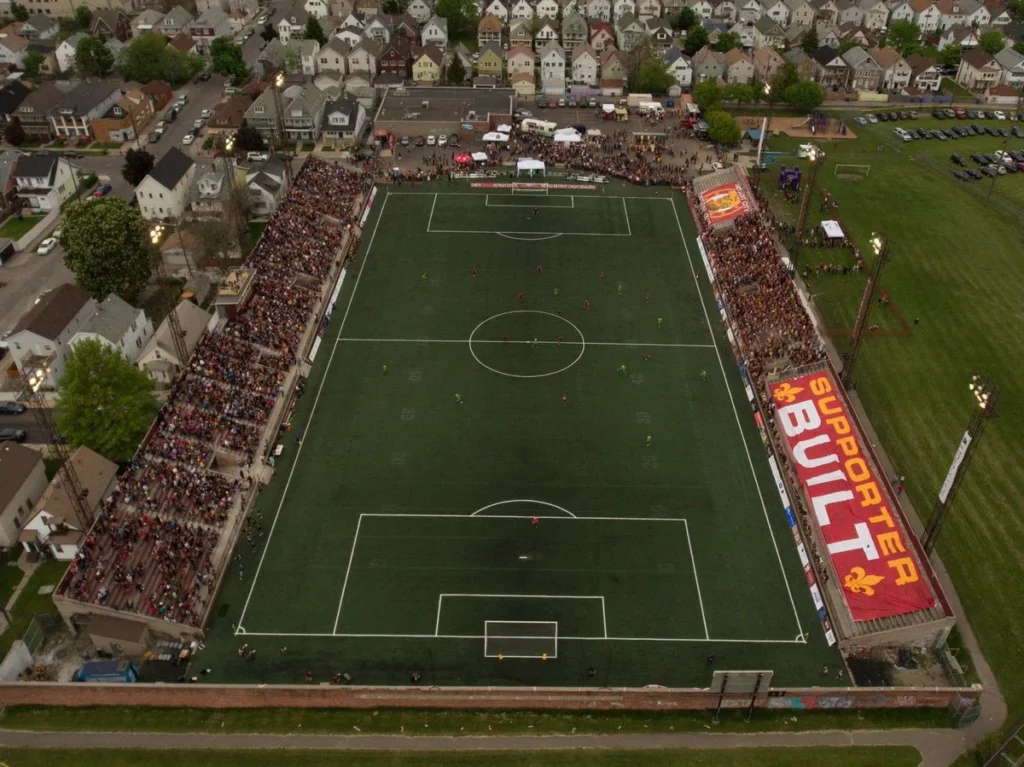 COURTESY COLUMBUS CREW COMMUNICATIONS