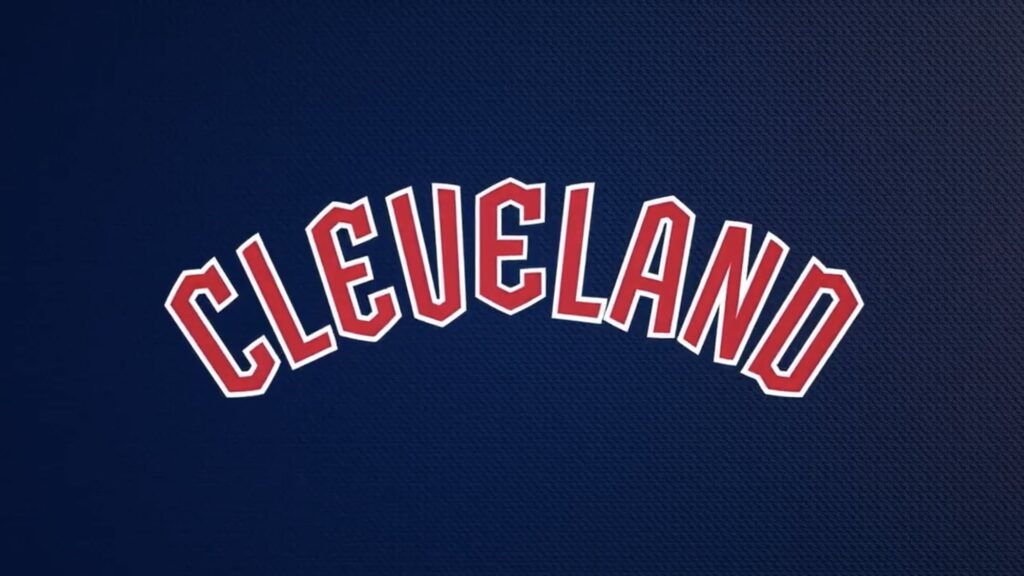 Cleveland, OH – The Cleveland Guardians last week provided details about what's new at Progressive Field for the 2022 season. The start of the new campaign at Progressive Field brings with it new food options, additional mobile ordering pickup locations around the ballpark and new partnerships that connect the Cleveland Guardians with organizations around Northeast Ohio.
New Food at Progressive Field
The Cleveland Guardians and foodservice partner Delaware North are excited to bring new food options to fans at Progressive Field this season. The new food items include:
Southwest Burger at Build a Burger (Left Field)
• A 1/3 pound CAB all-beef patty topped with guacamole, fresh pico de gallo, "FUNacho" cheese sauce and chipotle crema on a freshly baked brioche bun
Chicken and Waffle (Left Field Bleachers)
• A buttery Belgian waffle with a signature tender, fries and spicy maple syrup
Plant-Based Nachos at Tostitos Nachos Stands (Throughout Lower Level)
• Tostitos chips topped with plant-based protein, "FUNacho" cheese sauce, sour cream, jalapenos and salsa
Mac & Cheese Bowl at Melt, Bar & Grilled (Right Field)
• Signature macaroni and cheese with optional Montgomery Inn pulled pork and bacon
Pork Mac & Cheese Cone at Throwin' Smoke BBQ (Third Base)
• Large waffle cone stuffed with creamy mac and cheese and Montgomery Inn pulled pork, topped with coleslaw and a drizzle of barbecue sauce
Wisconsin Brat Burger at Brew Kettle (Third Base)
• Seasoned pork burger smoked to perfection, served on a pretzel bun with Swiss cheese and a spicy Kraut relish on the side
Southside Slope Sandwich at Fat Heads (Third Base)
• Chargrilled kielbasa topped with sauteed pierogi and onions, American cheese and horseradish sauce
Footlong Chili Dog at Cleveland Dogs 'n Shakes (Right Field)
• A jumbo juicy hot dog topped with spicy beef chili and chopped onions
Mobile Ordering at Progressive Field
Progressive Field is adding more mobile ordering this season, expanding locations from six to ten locations. Locations marked 'hybrid' will manage both mobile orders and walk-up orders for the 2022 season:
Mobile order locations for 2022
Hometown Sausages (Sec. 171) – Hybrid
Kosher Dogs (Sec. 164) – Mobile only
Great Lakes Bar (Sec. 164) – Hybrid
Gluten Free Stand (Sec. 153) – Hybrid
Ballpark Classics (Sec. 149) – Hybrid
Charred Dog (Sec. 121) – Hybrid
Harvest & Grounds (Sec. 139) – Hybrid
Miller Bar (Sec. 138) – Hybrid
Sausages & Dogs (Sec. 119) Mobile only
Ballpark Classics (Sec. 556) – Hybrid
Cleveland Guardians Inspires Endowment Fund
The Guardians have partnered with the American Indians College Fund to create the Cleveland Guardians Inspires Endowment Fund. This fund was created to support Native American high school students participating in the American Indian College Fund Native Pathways program who are interested in enrolling in an accredited college degree program to pursue their dreams of a career in professional sports. The endowed scholarship fund will be administered by the College Fund. One student per year will be awarded a minimum scholarship of $4,000 per year. The scholarship will follow that student throughout their academic career for up to six years.
New Guardians Gear
The Progressive Field Team Store is full of brand-new Guardians Gear from some of the top brands. Fans can now purchase new Guardians jerseys in home white and both road blue and gray options. Guardians home red jerseys are expected to be in stock during the first quarter of the season. Additionally, the Team Store is full of all the on-field gear Guardians players are wearing for the 2022 season. Fans can find new gear from Homage, Nike, New Era, Starter and more.
The Guardians Team Store is now on Instagram. Fans can follow along to see all the new Guardians Gear @guardiansteamstore.
New Partner News
Lake Erie College of Osteopathic Medicine
• LECOM and the Cleveland Guardians will be donating $50,000 to LECOM's scholarship fund. For nearly three decades, the Lake Erie College of Osteopathic Medicine has nurtured the next generation of physicians, pharmacists and dentists through programs of excellence in education, research, clinical care and community service. The LECOM Student Scholarship Fund has been created to help students reduce debt. With the help of donors, the fund has awarded more than $40 million in scholarships and has helped thousands of students graduate with manageable debt
Jägermeister Partnership
• The Guardians and Jägermeister are partnering to bring a unique beverage offering to Progressive Field – the Jägermeister Cold Brew Slushies – which can be found at Harvest & Grounds, Grab 'n Go in Section 121, the Discount Drug Mart Club and the Lexus Home Plate Club
Smucker's Kids Clubhouse
• The Kids Clubhouse at Progressive Field will now be named the Smucker's Kid's Clubhouse
Sugardale Home Run Hot Dogs
• Sugardale announced this month that the Official Hot Dog of the Cleveland Guardians can now be found outside of Progressive Field with the new Sugardale Home Run Hot Dog, now available for purchase in grocery stores across Northeast Ohio. The Home Run Hot Dog is the same 100% beef hot dogs fans have been enjoying at Progressive Field for years. Every purchase helps to build youth baseball fields throughout the region as part of the brand's partnership with Cleveland Guardians Charities
Community Programs
Cleveland Guardians Charities
Cleveland Guardians Charities is the new name of the Cleveland Guardians private foundation. CGC raises money through programs, events and player contributions to support many CGC beneficiaries, including the Cleveland Metropolitan School District, the City of Cleveland Division of Recreation youth baseball and softball programs, Boys & Girls Clubs of Cleveland and many other community organizations and nonprofits.
The Cleveland Guardians Charities first 5050 raffle, presented by Bally Sports Great Lakes & Fanatics, is now live at cleguardians.com/5050. The first raffle of the year will be a guaranteed $25,000 for the winning ticket.
Davey Tree Swing for Trees Program
During the 2022 season, the Cleveland Guardians will partner with The Davey Tree Expert Company on a new initiative called Swing for Trees. For every home run hit by a Guardians player at Progressive Field, the Guardians will plant a tree in our community to help re-establish the tree canopy in Cleveland. Exact locations for tree plantings will be announced in late summer, with plantings taking place next spring. Fans will learn about the importance of trees to the overall health of our community through scoreboard and social media content throughout the season.
New Ticket Offers
Family Value Pack
The New Family Value Pack makes gamedays even more affordable at Progressive Field. With the purchase of a Family Value Pack, Guardians fans will receive four tickets and $40 of loaded value to use on merchandise and/or concessions – all for just $80. Families who need more than four tickets can add up to four additional tickets for $20 each with each additional ticket including $10 of loaded value.
COURTESY CLEVELAND GUARDIANS MEDIA RELEASES