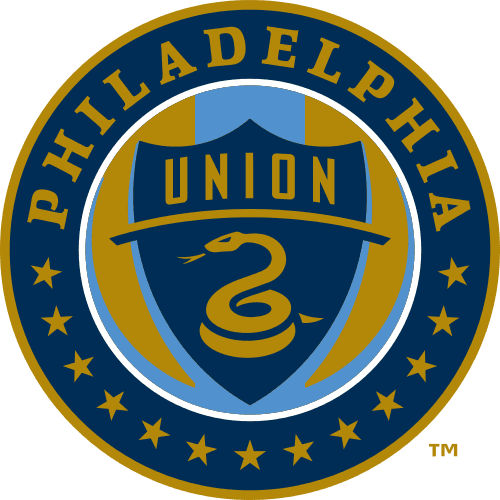 MLS OVERALL: 4-0-1 HOME: 2-0-1 AWAY: 2-0-0
PLAYER AVAILABILITY REPORT
OUT:
QUESTIONABLE: Sergio Santos (hamstring strain)
Health and Safety Protocols
A player may be listed as "Questionable"
or "Out" due to Health and Safety
Protocols for the following reasons:
Quarantine due to participating in
high risk behavior.
Quarantine related to being a high
risk close contact.
Pending COVID-19 test results.
An inconclusive COVID-19 test result.
A positive COVID-19 test or a confirmed case of COVID-19.
Other illness not related to COVID-19.
SERIES HISTORY VS. Columbus Crew
Philadelphia Union Regular-Season Record: 11-15-4 (39 GF, 37 GA)
Home Games: 9-4-1 (26 GF, 11 GA)
Road Games: 2-11-3 (13 GF, 26 GA)
LAST 5 MEETINGS IN ALL COMPETITIONS
Category Philadelphia Columbus
Goals
Assists
Shots
Shots On Goal
GK Saves
GK Shutouts
Le Toux (4)
Le Toux (7)
Le Toux (27)
Le Toux (11)
Blake (36)
Blake (5)
Arrieta (4)
Three tied (3)
Meram (23)
Meram/Renteria (9)
Clark (31)
Steffen (4)
ALL-TIME SERIES LEADERS:
10/3/21 PHI 3 vs CLB 0 W Subaru Park
6/23/21 PHI 1 vs CLB 0 W Subaru Park
4/18/21 PHI 0 at CLB 0 D MAPFRE Stadium
11/1/20 PHI 1 at CLB 2 L MAPFRE Stadium
9/2/20 PHI 0 at CLB 1 L MAPFRE Stadium
NOTES TO KNOW
Against The Crew
The Union have a record of 11-5-4 against Columbus Crew.
Last time out, the Union hosted Columbus and won 3-0
at Subaru Park on October 3, 2021. Despite being down
a man, the Union came away with all three points with
goals by Jack Elliott, Alejandro Bedoya, and Leon Flach.
Goalkeeper Andre Blake also recorded his tenth clean
sheet of the 2021 MLS season. The Union are undefeated
and unscored on in their last three meetings with
Columbus Crew.
Top Five
On his 80th career start against Charlotte FC (4/2), Kai
Wagner recorded his 20th career assist, making him the
seventh player in club history to hit that mark. Wagner
now joins Sébastien Le Toux, Haris Medunjanin, Cristian
Maidana, Jamiro Monteiro, Ilsinho and Alejandro Bedoya.
Wagner is now tied for fifth for most assists (20) in club
history.
League Honors
Forward Julian Carranza earned a spot in the Team of the
Week (Week 5) for his performance against Charlotte FC
(4/2), scoring his first Union goal in the fourth minute.
Midfielder Daniel Gazdag also earned a spot in the Team
of the Week (Week 5) bench by scoring his fourth goal of
the season. Homegrown defender Nate Harriel earned a
spot in the Team of the Week (Week 4) for the first time
ever after previously being mentioned on the Team of the
Week (Week 3) bench. Overall, the Union has racked up
two mentions in the weekly award.
Hot Streak
With the win on Saturday against Charlotte FC (4/2),
the Union recorded their fourth consecutive win for
the third time in club history, previously in 2017 and
Midfielder Daniel Gazdag scored his fourth goal
of the season, now scoring in four consecutive matches.
Goalkeeper Andre Blake recorded his third consecutive
clean sheet of the season.
All-time Assists Leaders
1)……………..Sebastien Le Toux……………. 50
2)……………..Haris Medunjanin……………..29
3)……………..Cristian Maidana…………….. 26
4)……………..Jamiro Monteiro……………… 21
T5)……………Alejandro Bedoya…………… 20
T5)……………Wagner………………………….. 20
All-time Appearances/Starts
1)……………..Raymon Gaddis……………..221/211
2)……………..Andre Blake…………………..176/176
3)……………..Sebastien Le Toux…………..175/149
4)……………..Brian Carroll………………….166/156
5)……………..Alejandro Bedoya…………160/156
2021-22 TRANSACTIONS
Players In
D Jakob Glesnes – signed to a new contract on 12/8/21
F Julián Carranza – on loan from Inter Miami CF on 12/23/21
D Jack Elliott- signed to a new contract on 1/18/22
D Anton Sorenson – signed to a Homegrown Player contract on 1/25/22
F Mikael Uhre – aquired from Danish Superliga side Brøndby IF and signed a three-year contract
on 1/26/22
Players Out
D Alvas Powell – agreed to transfer to FC Cincin- nati on 12/17/21
GK Greg Ranjitsingh – agreed to transfer to Toronto FC on 1/21/22
F Kacper Przybyłko – agreed to transfer to Chica- go Fire FC on 1/22/22
M Jamiro Monteiro – agreed to transfer to San Jose Earthquakes on 2/14/22
Miscellaneous
D Raymon Gaddis – announced retirement on 3/4/21
Acquired $50,000 in General Allocation Money from LAFC in exchange for Homegrown Player
rights to goalkeeper Tomas Romero on 1/21/21
Acquired Up To $225,000 In General Allocation Money From Nashville SC for in exchange for two
selections in the 2021 MLS SuperDraft (picks 46
and 73) and the Union's natural first round pick in
the 2022 MLS SuperDraft on 1/19/21
Acquired $50,000 in General Allocation Money from FC Dallas in exchange for Homegrown Play- er rights to midfielder Kalil ElMedkhar on 1/14/21
2022 MLS REGULAR-SEASON HONORS
MLS Player of the Month presented by EA Sports: N/A
MLS Player of the Week: N/A
MLS Team of the Week presented by Audi: Nathan Harriel (Week 4)
Julian Carranza (Week 5)
AT&T MLS Goal of the Week: N/A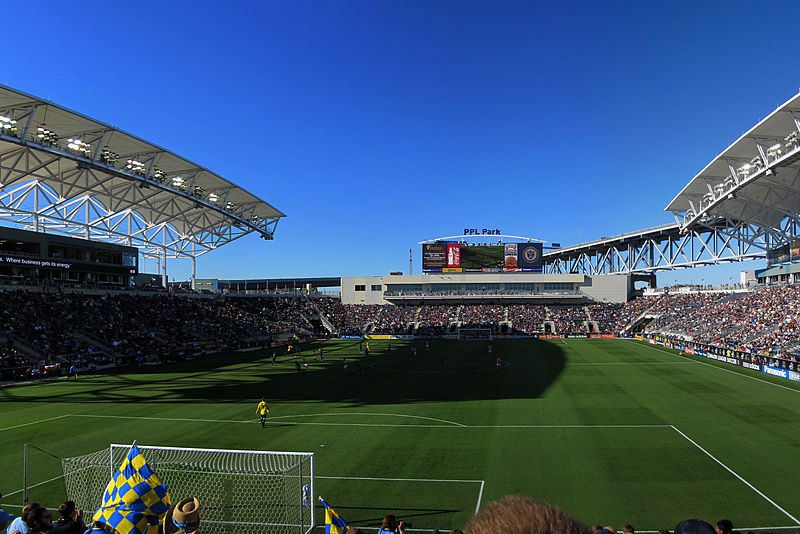 COURTESY PHILADELPHIA UNION COMMUNICATIONS