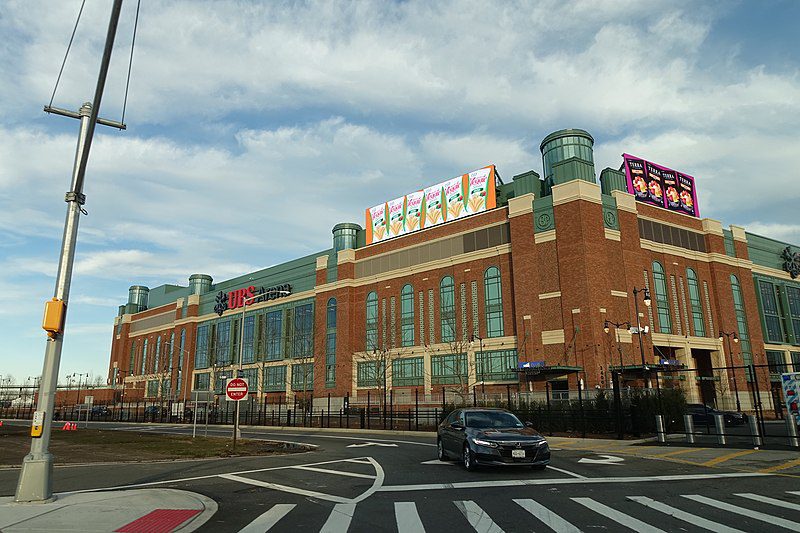 COLUMBUS BLUE JACKETS VS. NEW YORK ISLANDERS
TV:  ESPN+, HULU                  Bob Wischusen (play-by-play), Brian Boucher (analyst)           
Radio:  97.1 The Fan              Bob McElligott (play-by-play), Jody Shelley (analyst), Dylan Tyrer (host)
THE MATCHUP
COLUMBUS BLUE JACKETS
2021-22 Record: 32-30-5, 69 pts. (5th, Metropolitan Division)
Goals: 3.21 Goals-For/3.70 Goals-Against… Shots: 30.2 Shots-For/35.3 Shots-Against
Power Play: 18.9 percent (24th, NHL)… Penalty Kill: 77.4 percent (20th, NHL)
Penalty Minutes: 7.7 PIM (5th, NHL)… Overtime Record (Shootout): 10-3-2 (4-2)
NEW YORK ISLANDERS
2021-22 Record: 29-27-9, 67 pts. (6th, Metropolitan Division)
Goals: 2.72 Goals-For/2.69 Goals-Against… Shots: 29.1 Shots-For/32.4 Shots-Against
Power Play: 20.6 percent (18th, NHL)… Penalty Kill: 83.2 percent (6th, NHL)
Penalty Minutes: 8.6 (15th, NHL)… Overtime Record (Shootout): 2-3-6 (1-6)
Players to Watch: C Brock Nelson, who has 5-4-9 over a five-game points streak, leads the Islanders in goals and points with 32-16-48 in 56 appearances this season… D Noah Dobson leads team blueliners in goals, assists and points with 10-28-38 in 63 outings… G Ilya Sorokin ranks second in the NHL in shutouts with a 22-14-7 record, 2.30 GAA, .927 SV% and six shutouts in 43 games in 2021-22.
ALL-TIME SERIES
Results: Columbus has gone 23-15-7 in 45 all-time meetings, including 8-11-2 on the road… Of Note: The clubs did not meet in 2020-21… Columbus has picked up points in four of the last seven meetings since Mar. 26, 2019 (3-3-1) but New York has won the last two outings in regulation… Four of the last six meetings, including two of the three in the season series, have been decided by a single goal (two in OT)… The Blue Jackets have killed off 16-of-19 Islanders power play attempts over the last 10 games (84.2 pct.)… New York has posted seven of the 11 shutouts in the all-time series after Ilya Sorokin turned aside all 25 shots in a 6-0 home win on March 10… Neither team has recorded a penalty shot in the series.
This Season (CBJ, 1-2-0)
Oct. 21, 2021 – at CBJ 3, NYI 2 (OT)
Mar. 10, 2022 – at NYI 6, CBJ 0
Mar. 29, 2022 – NYI 4, at CBJ 3
Mar. 31, 2022 – at NY Islanders (7 p.m.)
CBJ TEAM NOTES
The Blue Jackets failed to pick up a point for just the third time in the last nine games (4-3-2) following a 4-3 loss to the Islanders on Tuesday… The team ranks 11th-T in the NHL in points since Jan. 27 with a 14-9-4 record (32 pts) in its last 27 games… The Blue Jackets close out a stretch of five-of-six games played away from Nationwide Arena from Mar. 22-Apr. 2 with games at New York (Thursday) and Boston (Saturday… The team ranks sixth in the NHL in goals-per-game since Jan. 27 (3.59 avg)… CBJ have scored three or more goals (incl. SO goals) in 41 of their 67 games this season (29-9-3)… The club in 26-4-1 when scoring four-plus goals in a game in 2021-22… CBJ rank third in the League in win percentage after regulation and are three off the lead in wins in OT/SO (10-3-2; .667)… The Blue Jackets have trailed in 21 of their 32 victories this season, including seven of their last eight wins. The 21 comeback victories are tied with Florida for third-most in the NHL (NY Rangers, 23; Tampa Bay, 22) and are a new single season record in franchise history (20; 2005-06, 2018-19)… CBJ boast six 40-point producers on the team… After posting a stat line of 2-1-3 on Tuesday, the Blue Jackets rank second-T in the NHL in goals (38) and 10th in points (150) by defensemen… Columbus has scored a power play goal in 14 of the past 24 contests (17-of-67; 25.4 pct.), ranking ninth-T in the NHL in power play pct. since Feb. 8.
CBJ PLAYER NOTES
RW Oliver Bjorkstrand, who has notched goals in two of the last three games, has set a new single-season career high in goals and points with 24-26-50 in 65 appearances this season. The forward has also posted 8-7-15 in his last 15 games and has collected points in 17 of the last 24 outings (12-10-22)… D Vladislav Gavrikov notched his second multi-goal of the season and of his career with two goals on Tuesday. He has collected 2-2-4 in the last five games and has already set career highs in goals (tied, 2019-20), assists and points with 5-24-29 in 65 contests… C Sean Kuraly has set a single-season career high in goals and points with 11-13-24 in 67 games… LW Patrik Laine registered his team-leading 16th multi-point effort of the season with two assists on Tuesday. The winger, who is tied for the NHL lead in overtime goals (three) and ranks ninth-T in game-winners (seven), ranks fourth-T in the League in goals and 11th-T in points since Jan. 27 while recording points in 21 of the 27 games with 19-17-36… LW Gus Nyquist has posted 2-2-4 in the last five games and has recorded points in seven of his last 12 games (3-6-9)… D Andrew Peeke collected an assist in his 100th career NHL game on Tuesday. He has played 21-plus minutes in 32 of his last 33 games since Jan. 13 (24:19) and ranks sixth in the NHL in blocked shots this season with 138… C Jack Roslovic has recorded 4-8-12 while averaging 16:49 of ice time in his last 17 outings since Feb. 24 after collecting assists on Friday and Saturday… RW Jakub Voracek has recorded points in six-straight games (2-4-6) and has 4-18-22 while posting points in 18 of his last 24 appearances since Jan. 31. He leads the club in assists (44, 8th-T most in single season in CBJ history) and his .69 assists-per-game, meanwhile, are the second-highest in a single season in franchise-history, trailing only Artemi Panarin's .75 A/GP when he posted a club record 59 helpers in 2018-19… D Zach Werenski has recorded points in six of his last eight games played (1-6-7) and has 4-17-21 in his last 24 outings, ranking eighth-T among NHL blueliners in scoring since Jan. 23. He has 10-32-42 in 60 contests this season and is four assists and five points from tying his single-season career highs set in his rookie campaign in 2016-17 (11-36-47, 78 GP).
MILESTONES
• D Jake Bean is four games from 100 for his NHL career (6-24-30, 96 GP).
• C Sean Kuraly is eight points from 100 for his NHL career (35-57-92, 337 GP).
• LW Patrik Laine is one game from 400 for his NHL career (175-146-322, 399 GP) and seven games from 100 for his CBJ career (35-37-72, 93 GP).
• D Zach Werenski is five games from 400 for his NHL career (75-155-230, 395 GP).
OhioHEALTH INJURY REPORT
• G Daniil Tarasov (hip; Injured Reserve on Jan. 4) is out indefinitely
• C Alexandre Texier (fractured finger; Injured Reserve on Jan. 26) is expected to miss 4 weeks
• C Boone Jenner (lower back; Injured Reserve on Mar. 11) is week-to-week
• G Joonas Korpisalo (hip) is out indefinitely
• D Zach Werenski (upper body; Injured on Mar. 26) is day-to-day
TOTAL MAN GAMES LOST: 276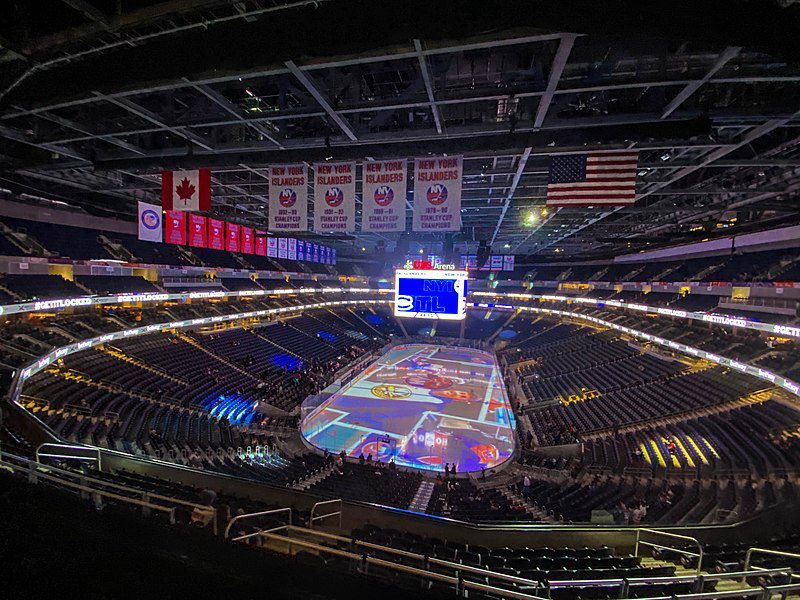 COURTESY CBJ COMMUNICATIONS