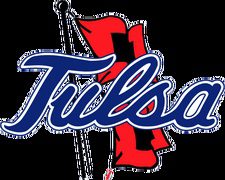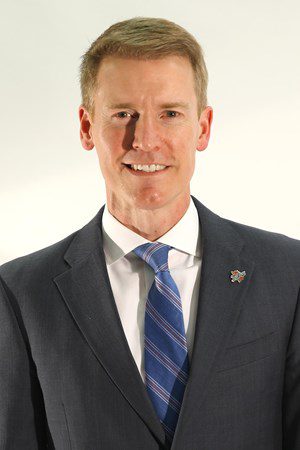 3/22/2022
TULSA, Okla. –– The University of Tulsa introduced Eric Konkol as the school's 31st head basketball coach today at an evening welcome party and news conference at the Donald W. Reynolds Center.

Konkol, 45, comes to Tulsa following seven seasons at LA Tech, where he compiled a 153-75 record. He won 46 games in his first two seasons, the most for any previous LA Tech head coach, and his 153 career victories is the third-highest win total in school history. Konkol's teams produced six seasons with 20+ wins and finished among the top 3 in Conference USA standings five of his seven years.

Konkol returns to where he began his start in collegiate coaching. He was a student assistant coach for Tulsa's 2001 NIT Championship team under Head Coach Buzz Peterson.

"I'm thrilled and honored to return to Tulsa as head men's basketball coach," said Konkol. "This program is rich in tradition with a history built on tough players and passionate fans from our city. Our staff will work relentlessly to recruit and develop both to compete for championships and have one of the most electric home court environments in the country.

"My staff and I can't wait to connect with our TU students and fans, our former players, the greater Tulsa community, and the basketball coaches in this area. It's going to take all of us to maximize our potential and I look forward to leading that mission."

"The University of Tulsa has a long, proud history of great basketball programs. Going back decades, our student-athletes have been successful on the court and in the classroom. Eric Konkol has a record of recruiting, coaching and mentoring young men to be the best they can be and to lift their teams to new heights. I have no doubt he will bring that same level of dedication, energy and ambition to TU," said university President Brad R. Carson.

After his one-year stint at Tulsa, Konkol was on the coaching staffs at Tennessee, George Mason and Miami (Fla.) before becoming the LA Tech head coach in 2015. Konkol has served 20 years as a collegiate coach and has been a part of 14 20-win seasons with 10 postseason tournament appearances.

"We are extremely pleased to welcome Eric and his family to Tulsa," said Rick Dickson, Tulsa's vice president and director of athletics. "It was obvious from our first conversation that Eric was a perfect fit for TU, and it became increasingly clear that he was the right person to collaborate with us and lead the TU basketball program through a crucial rebuilding phase.

"Eric not only exhibits incredible understanding and knowledge of the game but has shown a keen ability to communicate effectively and bring out the best in his players. Our campus and our community will appreciate his enthusiasm, and I look forward to welcoming fans – new and old – to Reynolds this fall."

LA Tech completed the 2021-22 season with an overall 24-10 record and a 12-6 league mark. The Bulldogs finished the season with a 75.2 scoring average.

In the 2020-21 campaign, Konkol guided LA Tech to a 24-8 overall record, a Conference USA West Division title and a third-place finish in the National Invitation Tournament (NIT) by defeating Ole Miss, Western Kentucky and No. 1 overall seed Colorado State in the NIT Final Four consolation game. As a result, Konkol garnered numerous awards including Conference USA Coach of the Year, NABC District 11 Coach of the Year, LABC Louisiana Major College Coach of the Year and LSWA Louisiana Coach of the Year. He was also a finalist for the Jim Phelan National Coach of the Year Award.

Despite the shortened 2019-20 season due to the public health threat of COVID-19, Konkol was named the LSWA Louisiana Coach of the Year and the LABC Louisiana Major College Coach of the Year after guiding LA Tech to a 22-8 overall record.

At Louisiana Tech, Konkol's teams averaged 74.2 points over his career while holding the opposition to 67.9 points in 228 contests.
Before his stint at LA Tech, Konkol spent four seasons (2011-15) on the staff of Miami Head Coach Jim Larranaga. Prior to that, he was with Larranaga for seven years (2002-05, 2007-11) at George Mason assisting in all aspects including recruiting, practices, individual player workouts and game preparation.
At Miami, Konkol was a part of three 20-win seasons and three postseason tournament appearances. Known as the team's offensive coordinator, he aided the 2014-15 Hurricanes to a 25-13 record, the second most wins in program history, and an appearance in the NIT Championship game.

Miami snapped two impressive winning streaks along the way, defeating eventual national champion Duke, 90-74, at Cameron Indoor Stadium, ending the Blue Devils' 41-game home winning streak which was the longest active streak in Division I at the time. The 'Canes also defeated then-No. 8/7 Florida in a non-conference battle which snapped the Gators' 33-game home winning streak, the third longest in the country.
In his third season, Miami returned no starters from the previous season, but the team still posted its seventh-straight winning season with a 17-16 overall record while ranking No. 2 in field goal defense and No. 3 in scoring defense in the ACC, good enough for No. 11 and No. 39 nationally.
The program saw several firsts in his second season, including the 'Canes ACC regular season and tournament championships, a No. 2 ranking in the national polls and 29 total victories with 15 league wins. Miami matched program bests in earning a No. 2 seed in the NCAA Tournament and playing in the Sweet 16.
Konkol helped lead the Hurricanes that season to four 20+ point wins over ACC opponents, including a 27-point rout of No. 1 Duke and a 26-point victory against North Carolina. Miami was the first team to beat Duke and UNC by 25+ points since the start of ACC play in 1953 and the 'Canes defeated three teams in the Top 20 for the first time since joining the ACC in 2004-05.
Konkol worked daily with ACC and Lute Olson National Player of the Year and All-American Shane Larkin, who left UM after his sophomore season to enter the 2013 NBA Draft. Larkin was a finalist for the Bob Cousy, Naismith and John R. Wooden awards and named the ACC tournament MVP. Konkol also improved the games of ACC Defensive Player of the Year Durand Scott and All-ACC performer Kenny Kadji, as well as ACC All-tournament players Julian Gamble and Trey McKinney Jones.
At George Mason, Konkol served under Larranaga from 2002-05 and again from 2007-11, helping the Patriots register 19.8 wins per year. In the interim, he spent two years coaching at national power Hopkins High School in Minnesota under Ken Novak, Jr.
He helped guide GMU to four postseason appearances, including NCAA berths in 2008 and 2011. In 2011, the team defeated Villanova to advance to the third round of the NCAA Tournament, earned a regular season Colonial Athletic Association (CAA) title and posted a school record-tying 27 wins.
Konkol was responsible for coordinating George Mason's schedule, which was pivotal to the Patriots earning just their second at-large bid to the NCAA Tournament in 2011. He served as Mason's scouting director from 2002-05 and helped recruit the top non-BCS recruiting class in 2009 according to ESPN.com. Konkol also monitored the academic progress of the men's basketball student-athletes, graduating 20 of 22 student-athletes who completed their eligibility. The program was recognized by the NCAA with an Academic Progress Rate in the nation's top-10 percent for both 2009 and 2010.
While working at Tennessee as a graduate assistant coach on Buzz Peterson's staff for the 2001-02 season he earned his master's degree in sport management.
A native of Amherst, Wis., Konkol earned his bachelor's degree in Kinesiology with an emphasis in exercise management from Wisconsin Eau Claire. He played three seasons of basketball for the Division III program, advancing to the national championship game in 2000. He received the team's Inspiration Award after his junior and senior seasons and was an honorary captain as a senior.
Konkol spent his first two years, including one red-shirt season, at Wisconsin at Platteville playing for former Wisconsin head coach Bo Ryan.
Konkol and his wife, Meagan, have two sons, Ethan and Ryan.
THE ERIC KONKOL CAPSULE
PERSONAL
Birthdate: Nov. 24, 1976
Hometown: Amherst, Wisconsin
Family: Meagan (wife); Ethan and Ryan (sons)

EDUCATION
Colleges: University of Wisconsin-Platteville (1995-97); University of Wisconsin-Eau Claire (1997-2000); University of Tennessee (2001-02)
Bachelor's: Wisconsin-Eau Claire (2000), Kinesiology
Master's: Tennessee (2002), Sport Management
COURTESY TULSA ATHLETIC COMMUNICATIONS