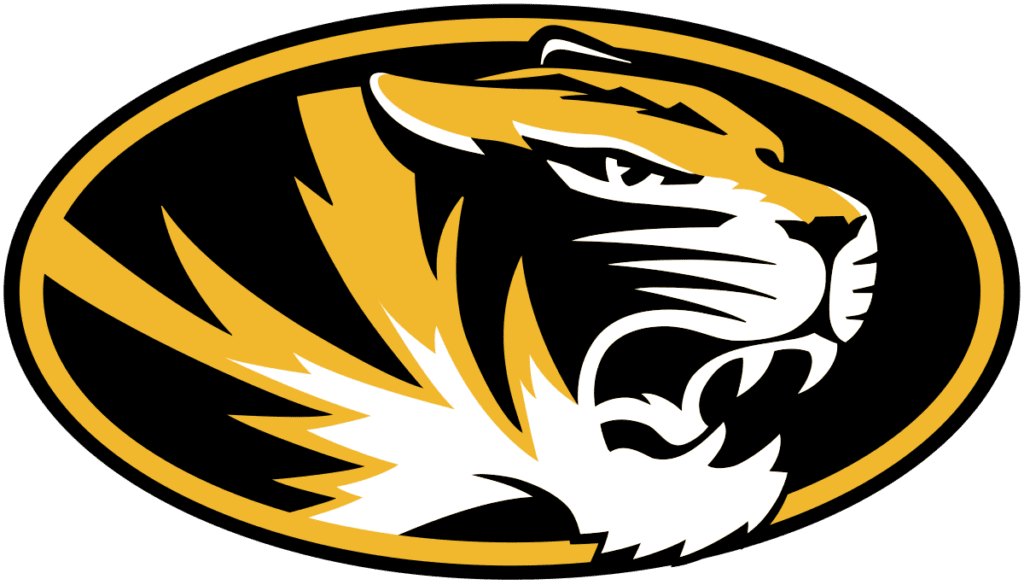 WATCH THE PRESS CONFERENCE ONLINE (SEC Network / SEC Network +)
3/22/2022
COLUMBIA, Mo. –Dennis Gates has been named the University of Missouri Whitten Family Men's Basketball Head Coach, Director of Athletics Desireè Reed-Francois announced today.
Gates will be introduced to the Mizzou community on Tuesday, March 22, 2022 at noon CT inside the Albrecht Family Practice Facility at Mizzou Arena. The introductory press conference will be carried live on SEC Network, SEC Network+ and the Tiger Radio Network. 
The program's 20th head coach, Gates joins the Tigers following a three-year run as the head coach at Cleveland State, where he led the Vikings to two Horizon League Championships and back-to-back postseason appearances.
"After a comprehensive and efficient national search, during which we had the privilege of speaking with an impressive group of coaches, it became clear Coach Gates was what we needed in the next leader of our basketball program," Reed-Francois said. "He's smart, driven and focused on winning. He's a proven recruiter, a strong evaluator of talent, an innovative teacher of the game and has a unique enthusiasm and passion for his work and for his student athletes that draws people in. He shares our vision of where Mizzou basketball can and will go. It is our privilege to welcome Coach Gates, his wife Jocelyn, and their family to Mizzou."
"The Board of Curators supports this decision and we offer a warm welcome to Coach Gates and his family," Darryl Chatman, Chair of the University of Missouri Board of Curators, said. "As a board, we support setting higher expectations and making progress in all that we do as a university, and that applies to research and academics, as well as athletics. We look forward to all that Coach Gates will bring to the court and to our student-athletes."
"Desiree Reed-Francois is focused on a results-driven, championship culture that supports our student-athletes," University of Missouri President Mun Choi said. "We all agree Coach Gates fits into that vision and will take Mizzou basketball to new heights. We're excited to welcome Coach Gates into the Tiger family of students, staff, faculty, alumni and friends."
Gates rebuilt the Vikings program, winning fifty games, earning a 39-19 (.672) mark over the past two seasons. CSU won two Horizon League regular-season titles (2020, 2021), the 2021 Horizon League Tournament Championship and berths in the NCAA Tournament (2021) and Postseason NIT (2022).
He was tabbed as the Horizon League Coach of the Year in 2019-20 and 2020-21. CSU broke the 20-win plateau in 2021-22, a first for the program since 2013-14. The Vikings' NCAA Tournament berth in 2021 was their first in 12 years.
"I have been so fortunate throughout my career to work at some outstanding institutions with incredible people, and after doing my research and speaking with Desiree and President Choi, it is clear that Missouri is a tremendous opportunity with unlimited potential," said Gates. "We will build a program that all Mizzou fans will be proud of, for how we play, how our student-athletes represent the University of Missouri and how our togetherness and work ethic will lead to on-court victories. I want to thank President Choi, the Board of Curators and Desiree for an outstanding opportunity."
Gates, who has 17 years of Division I coaching experience, came to Cleveland State after eight seasons on Leonard Hamilton's staff at Florida State. Gates' tenure at Florida State mirrored the Seminoles rise to national prominence. With Gates on the staff, the Seminoles played in four NCAA Tournaments, advanced to the Elite Eight of the 2018 NCAA Tournament and advanced to the Sweet 16 in both 2012 and 2019.
He was instrumental in recruiting four straight Top-15 classes at Florida State, which produced five NBA Draft picks over four years, including one lottery pick. He helped recruit seven Top-100 players to the Seminoles during his tenure in Tallahassee.
Before joining the staff at Florida State, Gates worked at Marquette, Cal, Northern Illinois and Nevada. During his coaching career, he has served on coaching staffs which have made 10 postseason appearances. Gates also worked as a skill development coach with the NBA's Los Angeles Clippers (2002-03).
A combo guard for the Cal Golden Bears, Gates served as a three-year captain, playing in 114 career games helping lead Cal to three 20-win seasons. He earned his bachelor's degree in sociology from Cal in just three years and played a fourth year as a master's degree candidate in education. He earned his master's in adult education and human resource development from Florida State in 2005.
The Chicago native is married to Jocelyn, a Senior Associate Athletic Director for Sport Administration at Ohio State. The Gates family includes daughter, Avery, and sons, Duke and Denver.
Tigers fans can follow Coach Gates on Twitter and Instagram.
2022-23 SEASON TICKETS
A new era of Mizzou Men's Basketball has officially begun! Commit to Coach Gates by placing your deposit today to be among the first to secure season tickets for the 2022-23 campaign.
Deposit amounts vary by seat location and will be applied toward your final season ticket price. Most seat locations require a minimum donation to the Tiger Scholarship Fund.
Make your deposit online today and join us in Mizzou Arena next fall!
COURTESY MISSOURI ATHLETIC COMMUNICATIONS