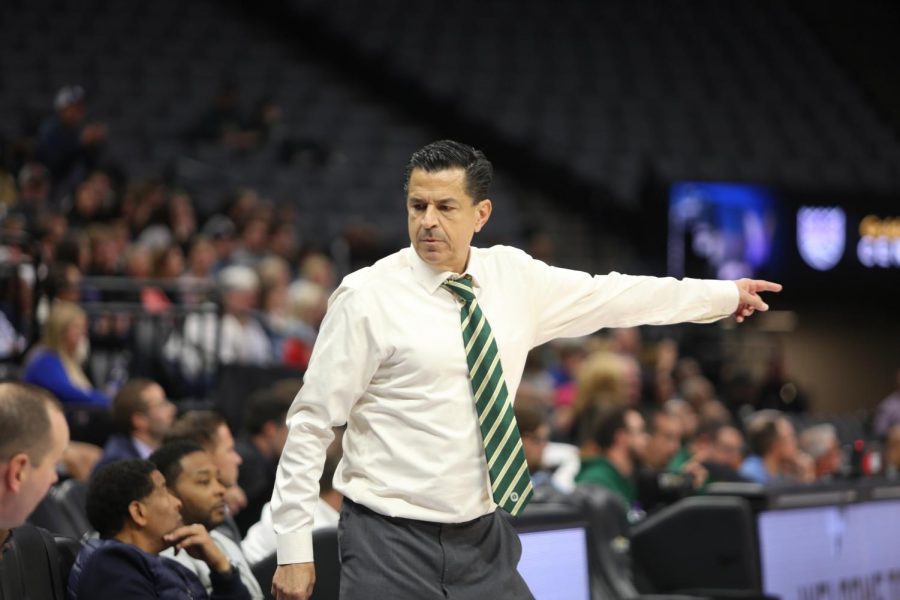 SACRAMENTO — Sacramento State head men's basketball coach Brian Katz announced his retirement Friday morning, citing health reasons. The retirement comes one day after the Hornets' exhibition victory, and four days before the start of the regular season.
Current associate head coach Brandon Laird, in his 11th season with the program, will serve as the interim head coach for the 2021-22 season.
"Due to an ongoing health issue, my family has convinced me to retire," Katz said. "After coaching for 45 years, this already feels very strange. I've woken up every day at 4 a.m. fully invested in my players and my staff until I laid my head on the pillow at night.
"I want to thank all of my former players and assistant coaches. In truth, there are many months of the year where, as a coach, you spend more time with your team than your family. I do not remember every game, but I do remember every player. I truly believe the player-coach relationship officially begins when they are done playing for you.
"Lastly, I would like to thank all the fans that supported us over the years. You made the Nest a very difficult place to play for the opposition."
The winningest coach in Sacramento State's Div. I era (1991-pres.), Katz was in his 14th season after taking over the program in 2008. He was named the National Mid-Major Coach of the Year, District 6 Coach of the Year and Big Sky Conference co-Coach of the Year in 2015, and his teams have three wins over Pac-12 Conference opposition during his tenure.
Moreover, Katz's student-athletes have graduated at an exceptionally high rate. Of the 50 players that have expired their eligibility during Katz's tenure, 49 have graduated – a 98 percent success rate. In addition, the Hornets are the only men's basketball team from a public school in the state of California to earn NCAA Public Recognition honors for academic excellence. The team accomplished the feat four straight years (2017-20).
"I could not be more appreciative of the dedication Brian Katz has shown toward our student-athletes, staff and fans," Sacramento State Director of Athletics Mark Orr said. "He has mentored young men who are phenomenal student-athletes and even better leaders off the court. The life lessons learned by these student-athletes under Coach Katz has provided valuable skills they can use well after their playing careers are over. I wish Coach Katz the very best in his retirement, and he will always be part of the Hornet family."
Since taking over a program that had just four returners in 2008, Katz's teams made an annual climb up the Big Sky standings. That included a 2014-15 season in which the team finished 21-12 overall, 13-5 in the Big Sky, and won the program's first postseason game (a CIT victory over Portland) in 53 years.
Sacramento State has won at least 13 games seven times in the last nine years, the first time that has happened since the program accomplished the feat seven straight years from 1966-73. In addition, the Hornets have won at least one Big Sky Tournament game in five of the last seven years (2015, 2016, 2017, 2019, 2020). Prior to 2015, the program had won just two Big Sky Tournament games in its first 18 years in the conference.
A graduate of Sacramento State and a native of Sacramento, Katz's extensive basketball résumé includes a 45-year career as a basketball coach at the NCAA Div. I, junior college and high school levels. Katz came to Sacramento State after a very successful 15-year run (1993-08) at San Joaquin Delta College in Stockton. He is a 2009 inductee into the California Community College Men's Basketball Coaches Association Hall of Fame.
COURTESY SACRAMENTO STATE ATHLETIC COMMUNICATIONS