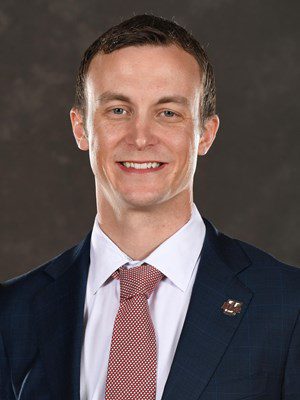 AMHERST, Mass. – Earlier in March, University of Massachusetts Director of Athletics Ryan Bamford announced that there will be a change in leadership with the men's basketball program following the 2021-22 season. Matt McCall will not return.
 
"I want to thank Matt for his five years of service to UMass and our basketball program," said Bamford. "Matt poured himself in to this role and has been a great teammate and partner as we worked to build a championship program. Unfortunately, we have not met the results we desire on the court and I believe a change at the end of the season is in the best interest of the program. I am grateful that Matt and I shared a mutual desire to have him finish the 2021-2022 campaign with the men in our program over the coming weeks." 
 
McCall's record was 14-16, 7-11, 10th in the Atlantic 10 Conference this season. Overall, his record was 60-81, 30-52 in the A-10 during his five years with the Minutemen.
 
For complete coverage of the UMass men's basketball team, follow the Minutemen on Twitter, Instagram and Facebook at @UMassBasketball and online at www.UMassAthletics.com.
COURTESY UMASS ATHLETIC COMMUNICATIONS