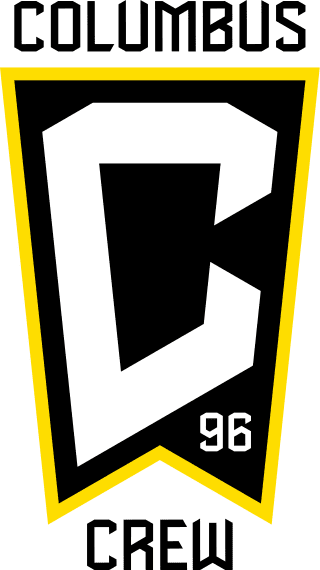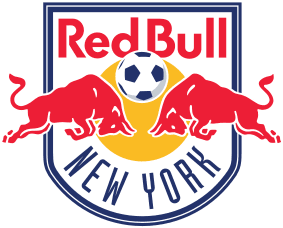 COLUMBUS
CREW
2022 REGULAR SEASON:
(2-0-1, 7 pts.)
New York
Red Bulls
2022 REGULAR SEASON:
(2-1-0, 6 pt.)
Date: Sunday, March 20
Match Time: 2:00 p.m. ET
Kickoff: 2:08 p.m. ET
Location: Red Bull Arena (Harrison, New Jersey)
Local TV: Bally Sports Great Lakes Neil Sika (play-by-play) Jordan Angeli (analyst) Brett Hiltbrand (sideline)
97.1 The Fan, 971TheFan.com [Stream]: Chris Doran (analyst)
ColumbusCrew.com Spanish Audio Stream: Juan Valladares (play-by-play)
OHIOHEALTH PLAYER AVAILABILITY REPORT
OUT: Jake Morris – R Foot Injury Kevin Molino – R Knee Injury Josh Williams – L Thigh Injury Isaiah Parente – Illness Sean Zawadzki – Concussion
QUESTIONABLE: None
Health and Safety Protocols
A player may be listed as "Questionable" or "Out" due to Health and Safety Protocols
for the following reasons:
• Quarantine due to participating in high risk behavior. • Quarantine related to being a high risk close contact. • Pending COVID-19 test results. • An inconclusive COVID-19 test result. • A positive COVID-19 test or a confirmed case of COVID-19. • Other illness not related to COVID-19.
COLUMBUS CREW VS. NEW YORK RED BULLS AT A GLANCE
Columbus Crew record: 31-32-12 (94 GF, 107 GA)
Home games: 18-13-7 (52 GF, 50 GA)
Road games: 12-19-5 (42 GF, 57 GA)
08/18/2021 CLB 0 at NYR 1 L Red Bull Arena
09/14/2021 CLB 2 vs NYR 1 W Lower.com Field
10/23/2021 CLB 1 vs NYR 2 L Lower.com Field
THE CREW TRAVELS TO FACE THE NEW YORK RED BULLS
Columbus Crew heads to Red Bull Arena to face the New York Red
Bulls this Sunday, March 20. The match is set to be the 76th meeting between the two MLS originals dating back to the 1996 season.
LAST REGULAR-SEASON MEETING
The two teams met last season on October 23, 2021, when the
Crew hosted New York Red Bulls at Lower.com Field. During that
matchup, Cristian Casseres Scored an early goal for NYRB in the
7th minute. Miguel Berry found the back of the net for the Crew to
even the scoring 1-1 in the 18th minute. However, an 87th minute
goal by Sean Nealis carried the Red Bulls to the 2-1 victory.
COACHES
Caleb Porter: 105-85-74 (Portland Timbers: '13 – '17; Columbus Crew: '19 –
Present) vs.
Gerhard Struber: 15-13-9 (New York Red Bulls 2020 – Present)
Records listed are MLS regular-season totals
WHERE TO WATCH/LISTEN
Sunday's road contest against thew New York Red Bulls begins at 2:00 p.m. ET and is set to be locally televised on Bally Sports Great Lakes and via stream on the Bally Sports App. Neil Sika, Jordan Angeli and Brett Hiltbrand are slated to have the call in English. Pre-match coverage will begin at 1:30 p.m. ET on Bally Sports Great Lakes. The match is also available on 1460 AM ESPN and streaming via 97.1 The Fan HD2, with Chris Doran calling the match. A Spanish audio stream is available on ColumbusCrew.com, with Juan Valladares on the call.
CREW UNDEFEATED IN LAST SIX REGULAR-SEASON MATCHES
Columbus Crew is currently undefeated in its last six regular season matches, dating back to October 27 of last year. The Black & Gold boast a record of 5-0-1 over that span, while outscoring opponents 17-7. The Crew's 5-0-1 record includes victories against Orlando City SC (October 27), D.C. United (October 30), Chicago Fire FC (November 7), Vancouver Whitecaps FC (February 26) and Toronto FC (March 12), as well as a draw against the San Jose Earthquakes (March 5).
ETIENNE JR. SCORES GAME-WINNING GOAL AGAINST TORONTO FC
Derrick Etienne Jr. scored the game-winning goal in Saturday's home match against Toronto FC. The midfielder's goal came in the 65th minute of the contest, when he volleyed in a ball from inside the box to put the Crew ahead 2-1. This was Etienne Jr.'s second goal of the season, as he had previously scored in a home contest against Vancouver Whitecaps FC (February 26). In addition to the goal, the Haiti international also provided an assist on Lucas Zelarayan's 56th-minute goal. The midfielder finished the match with three shots (two on target), two goal- scoring chances created, one interception and four won duels.
ZELARAYAN AND ETIENNE JR. NAMED TO MLSSOCCER.COM'S TEAM OF THE WEEK
Midfielders Lucas Zelarayan and Derrick Etienne Jr. were named to the MLSsoccer.com's Team of the Week for Week 3. Zelarayan scored a goal and provided a game-winning assist in Saturday's home match against Toronto FC. The honor marks the third time this season that Zelarayan has been named to the Team of the Week, as he had previously earned the honor following his performances against Vancouver Whitecaps FC (Week 1) and against the San Jose Earthquakes (Week 2). Eti- enne Jr. scored the game-winning goal against Toronto FC this weekend in addition to providing an assist.
ZELARAYAN LEADS 2022 MLS GOLDEN BOOT RACE
With his goal against Toronto FC on Saturday, Lucas Zelarayan brought his 2022 regular-season tally to four goals and two assists in three matches. The Argentine midfielder's four strikes have him leading the 2022 MLS Golden Boot race.
COURTESY CREW COMMUNICATIONS