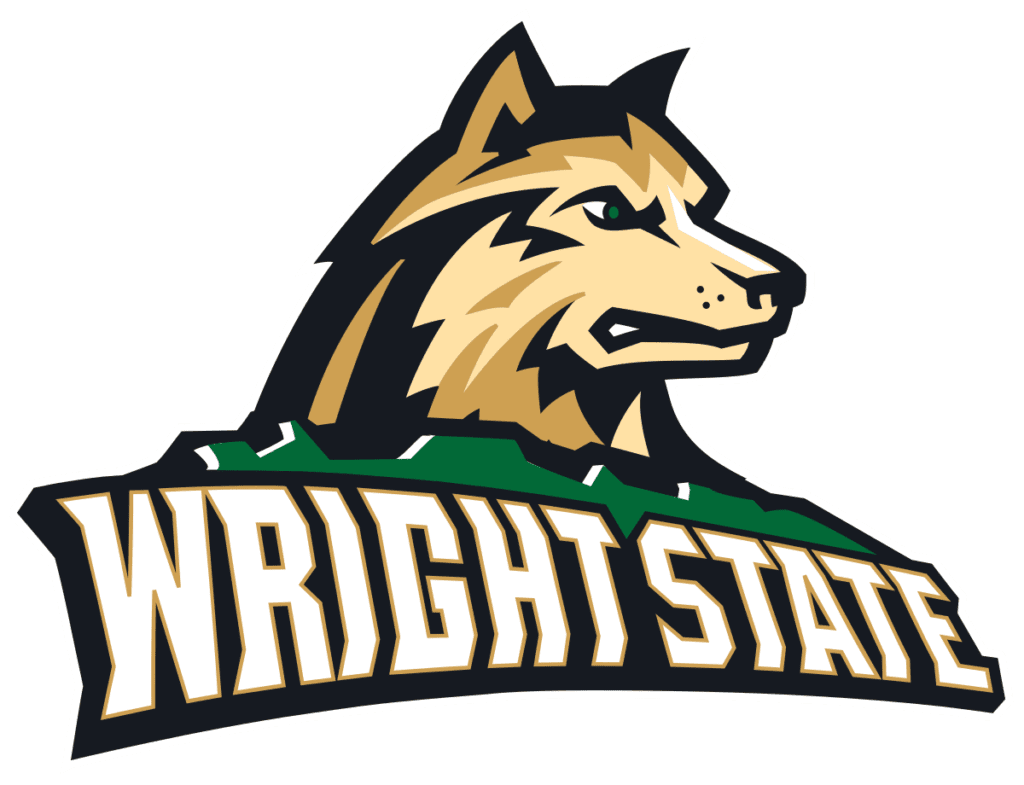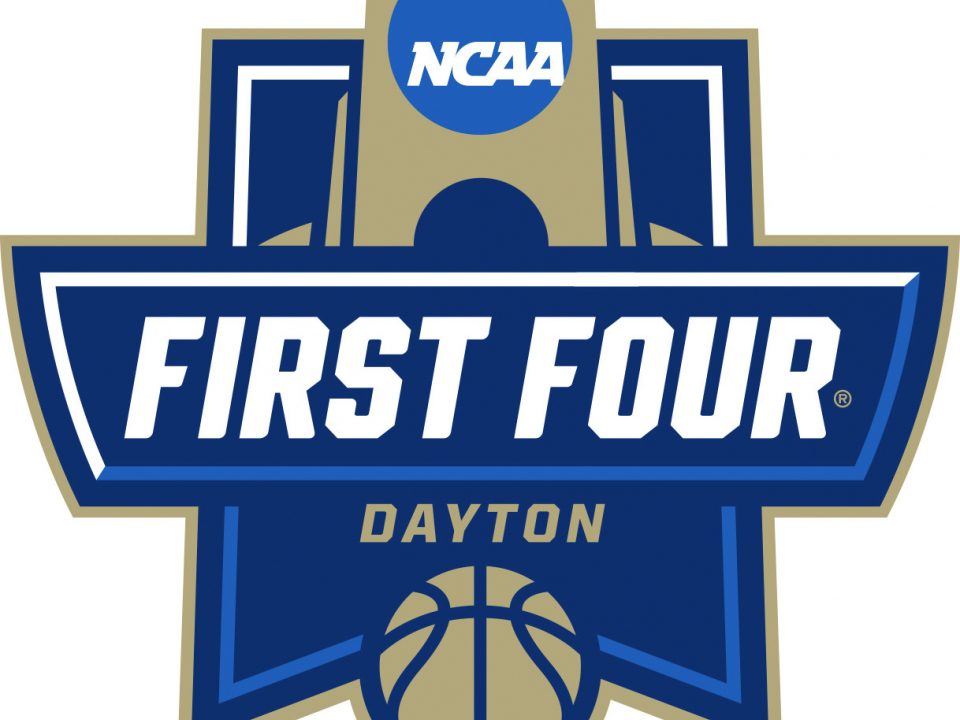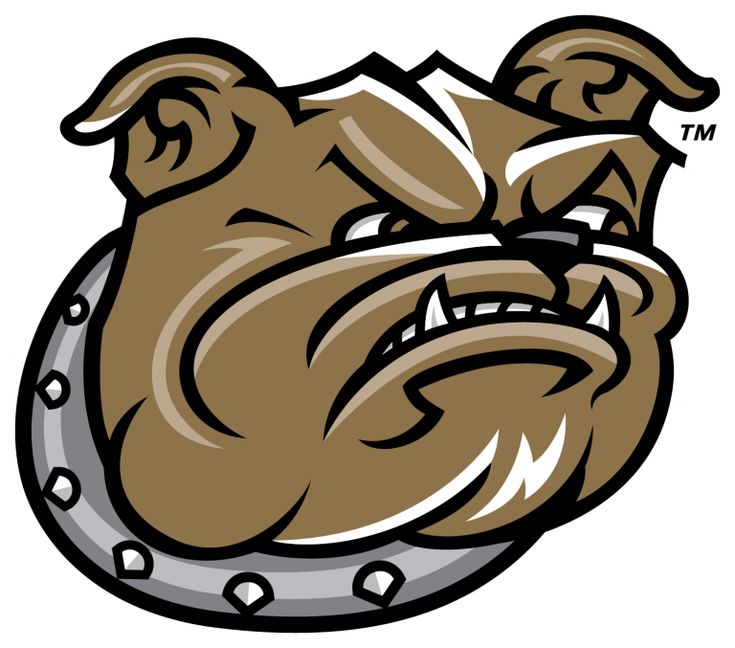 DAYTON – The Wright State men's basketball team begins its NCAA Championship journey on Wednesday night in the First Four against Bryant across town at UD Arena. The Raiders and Bulldogs square off in a battle of No. 16 seeds, with the winner advancing to take on Arizona, the South Region No. 1 seed, on Friday night in San Diego.
Tipoff is set for 6:40 p.m. ET and will be nationally televised on TruTV. Fans in the Dayton area can also tune in on WONE 980 AM, where Chris Collins and Jim Brown will have the radio call. Due to NCAA policies, the radio broadcast will not be streamed. The national radio broadcast by Westwood One Sports will be available to stream via the free NCAA March Madness Live app or other streaming devices. Live Stats will also be available.
WEDNESDAY: WATCH ON TruTV | FOLLOW LIVE STATS | GAME NOTES | NCAA MARCH MADNESS
LAST TIME OUT
Wright State clinched its fourth trip to the NCAA Division I Championship with a come from behind, 72-71 win over Northern Kentucky in the Horizon League Championship on March 8. Trey Calvin made a jumper from just inside the free-throw line with 10.5 seconds left to complete a late comeback from 16 points down to earn the trip to the Dance. Tanner Holden took over the Raider offense down the stretch, scoring seven points in a 14-0 run that cut the Wright State deficit to 67-66 with 8:37 to play. Tim Finke hit a mid-range jumper with 6:24 left to tie the game at 61 and Holden drove for a reverse layup to put Wright State in front. Calvin hit 3 of 5 from behind the arc and finished with 21 points to lead Wright State (21-13). Holden hit 9 of 11 free throws to finish with 19 points and three steals, Grant Basile added 18 points and Finke contributed 10 points. Wright State previously won conference titles and made subsequent NCAA appearances in 1993 (Mid-Continent Conf.), 2007 and 2018 (Horizon League).
12 (MILLION) MILES
Wright State travels 12 miles across town to play at UD Arena on Wednesday night, but while it's been a while, the Raiders are no strangers to UD Arena. Over the years Wright State has played 21 games at UD Arena, winning 14 of them. The Raiders and University of Dayton Flyers also played the 'Gem City Jam' eight times from 1988-1998, including five times on the UD Arena floor. The Raiders last played at UD Arena on Dec. 13, 1997, against Dayton in the last Gem City Jam. Wright State's last win on the UD Arena floor was January 6, 1990 – a 101-99 victory over Dayton.
NATIONAL ATTENTION
Tanner Holden (79% FT) has made 201 free throws (No. 1 in the country) on 257 total attempts (No. 2 nationally) entering the NCAA Championship. Holden's 674 total points scored is No. 8 in the country, while his 19.8 points per game average is No. 22 nationally. Grant Basile's rebound work is also among the best in the nation: ranking 23rd nationally with 294 total rebounds, No. 36 nationally in total rebounds/game average with his 8.6 boards per contest and No. 52 in the country with his 6.00 defensive rebounds/game average.
TWENTY-SOMETHINGS
Tanner Holden scored 20 or more points a Horizon League-best 19 times entering the Big Dance, while he's also added a 30-point game to his résumé. Teammate Grant Basile also has a 30-plus point performance under his belt to go along with 16 games with 20 or more points. Basile and Holden were two of only six players League wide to have double-digit 20-plus point performances this season.
NCAA NAGY
Scott Nagy is making his fifth trip to the NCAA Division I Tournament in 10 years, leading Wright State to the Dance for the second time to go along with tournament appearances in 2012, 2013 and 2016 at South Dakota State. Nagy previously also led South Dakota State to eight NCAA Tournaments in nine years when they were a Division II program.
ANOTHER BROKEN RECORD. . . MAYBE
Heading into the NCAA Tournament, the Raiders are connecting on free throws at a 76.8 percent clip, which is even with the program record of 76.4 percent FT shooting set by the 2016-17 team.
FOUR THE RECORD BOOK
Each of Wright State's now four NCAA Tournament appearances have coincided with the rosters all featuring multiple members whose names are in both the 1,000 point and 500 rebound clubs: Bill Edwards & Sean Hammonds (1993); Todd Brown, Drew Burleson & DeShaun Wood (2007); Grant Benzinger & Loudon Love (2018); Grant Basile & Tanner Holden (2022).
THE MANNS THAT BRIDGED THE GAP
Wright State redshirt senior James Manns is the only player on the current Raider roster to have experienced the NCAA Tournament, albeit as a redshirt, as Wright State won the 2018 Horizon League Championship and went to the 2018 Big Dance in Dallas, Texas.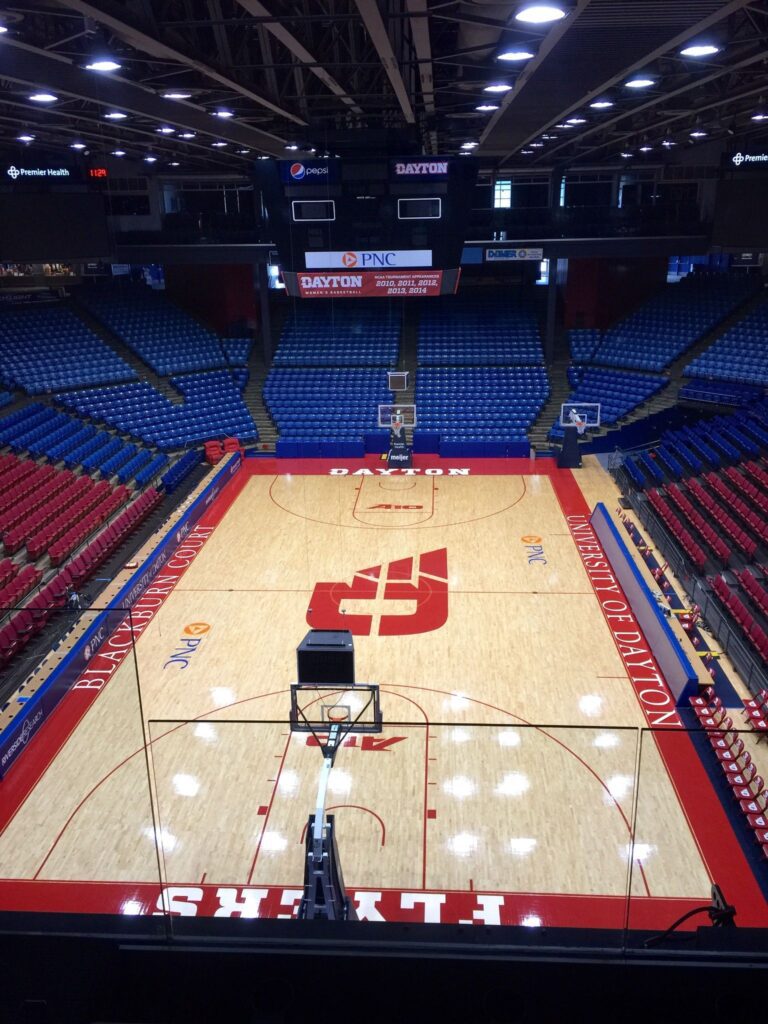 COURTESY WRIGHT STATE ATHLETIC COMMUNICATIONS