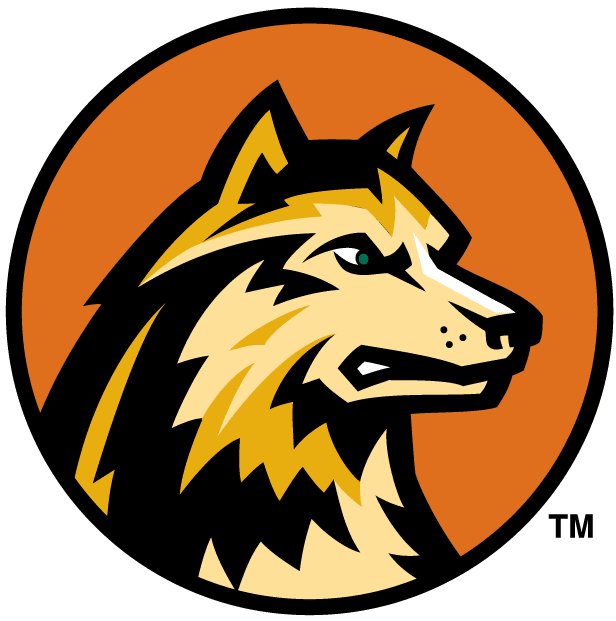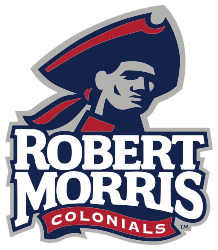 DAYTON – The Wright State men's basketball team closes out the regular season on Saturday night as the Raiders take on Robert Morris inside the Nutter Center. The Raiders are coming off of a Thursday victory over Youngstown State while Robert Morris has dropped its last three contests. Prior to Saturday's 7 p.m. tip, the Raiders will honor the careers of three seniors – James Manns, TJ Nagy and Riley Voss.
Fans can follow the action several ways – via live stats, by watching on ESPN+ or by tuning in on WONE 980 AM. Chris Collins and Jim Brown will have all the play-by-play on the radio and ESPN feeds.
SATURDAY: WATCH ON ESPN+ | FOLLOW LIVE STATS | LISTEN ON WONE 980 AM | GAME NOTES
LAST TIME OUT
Grant Basile and Tanner Holden combined for 56 points on Thursday night as the Raiders downed visiting Youngstown State 84-71 in the penultimate game of the regular season. Basile evenly spread his scoring out throughout the night, tallying 15 first half points before 14 in the second half on the way to his 13th 20-plus point performance this season. Holden tallied the night's lone double-double, his third of the year, with his 27-point, 10 rebound effort. Holden's 27 points gave him 20-plus points for a Horizon League leading 18th time. Holden added four steals, three assists and a block in his 37 minutes of action.
(ROBERT) MORRIS TO COME
Robert Morris is 7-22 overall and 5-15 in its second season in the Horizon League. The Colonials have lost their last three contests entering Saturday night.Wright State tallied a shorthanded 75-73 road win back in mid-January behind 23 points from Grant Basile, 19 points from Tim Finke and 18 points from Tanner Holden. Wright State and Robert Morris have met just five times in the Raiders' now 52 seasons of basketball – twice last season and back in Wright State's early years. The first meeting came Jan. 24, 1977 inside the old Physical Education Building on the Wright State campus – an 80-76 Raider victory. The following season, the Raiders made the return trip to Robert Morris and came back home with a 90-81 victory on Jan. 26, 1978. The Raiders welcomed RMU to the Horizon League with a pair of losses inside the Nutter Center in late January last season in the first meetings in over 40 years.
COLONIAL ROAD
Robert Morris is 7-22 overall with a 5-15 Horizon League mark entering the final contest of the regular season. The Colonials are 3-12 away from home to date, but two of those wins have come in the last three chances – at IUPUI and Youngstown State. Eight of RMU's 14 home games this season were decided by eight points or less, including two that went to overtime. The Colonials finished 1-7 in those contests. RMU is 2-2 on the road this season in games decided by eight points or less. RMU enters Saturday having rejected 106 shots on the year, including a team-high 31 from Kahliel Spear. It marks the fifth time in program history the Colonials have eclipsed 100 blocks in a season, including the third time under head coach Andrew Toole.
NATIONAL ATTENTION
Tanner Holden (78% FT) has made 167 free throws (No. 1 in the country) on 213 total attempts (No. 2 nationally), through Thursday's games. Holden's 600 total points scored is No. 6 in the country, while his 20.0 points per game average is No. 19 nationally. Grant Basile's rebound work is also among the best in the nation: ranking 21st nationally with 257 total rebounds, No. 38 nationally in total rebounds/game average with his 8.6 boards per contest and No. 59 in the country with his 5.90 defensive rebounds/game average.
ANOTHER BROKEN RECORD…MAYBE
Entering Saturday night, the Raiders are connecting on free throws at a 76.3 percent clip, which is even with the program record of 76.4 percent FT shooting set by the 2016-17 team.
TWENTY-SOMETHINGS
Tanner Holden has scored 20 or more points a Horizon League-best 18 times entering Saturday night, while he's also added a 30-point game to his résumé. Teammate Grant Basile also has a 30-plus point performance under his belt to go along with 13 games with 20 or more points. Basile and Holden are two of only six players League wide to have double-digit 20-plus point performances. 
COURTESY WSU COMMUNICATIONS