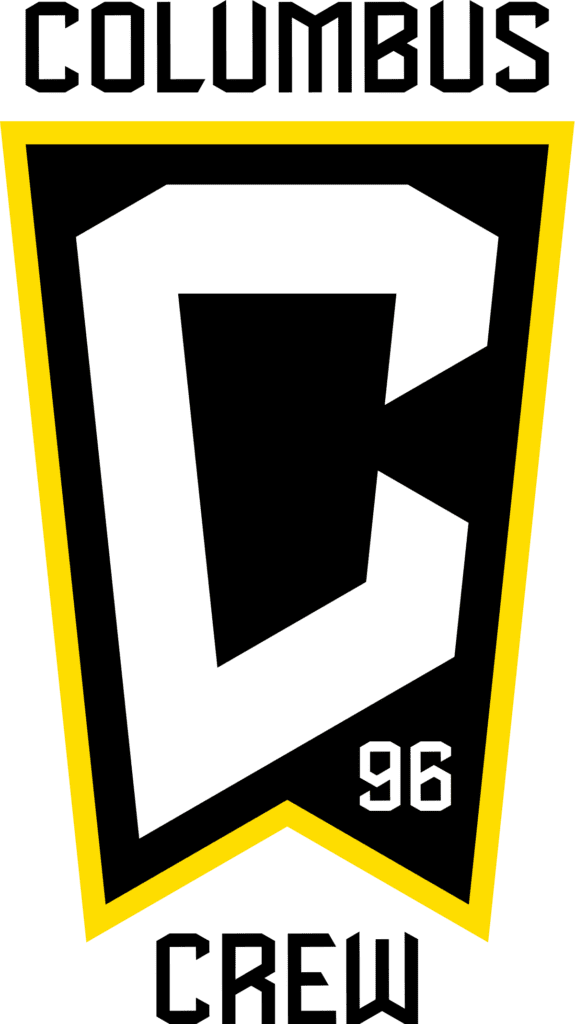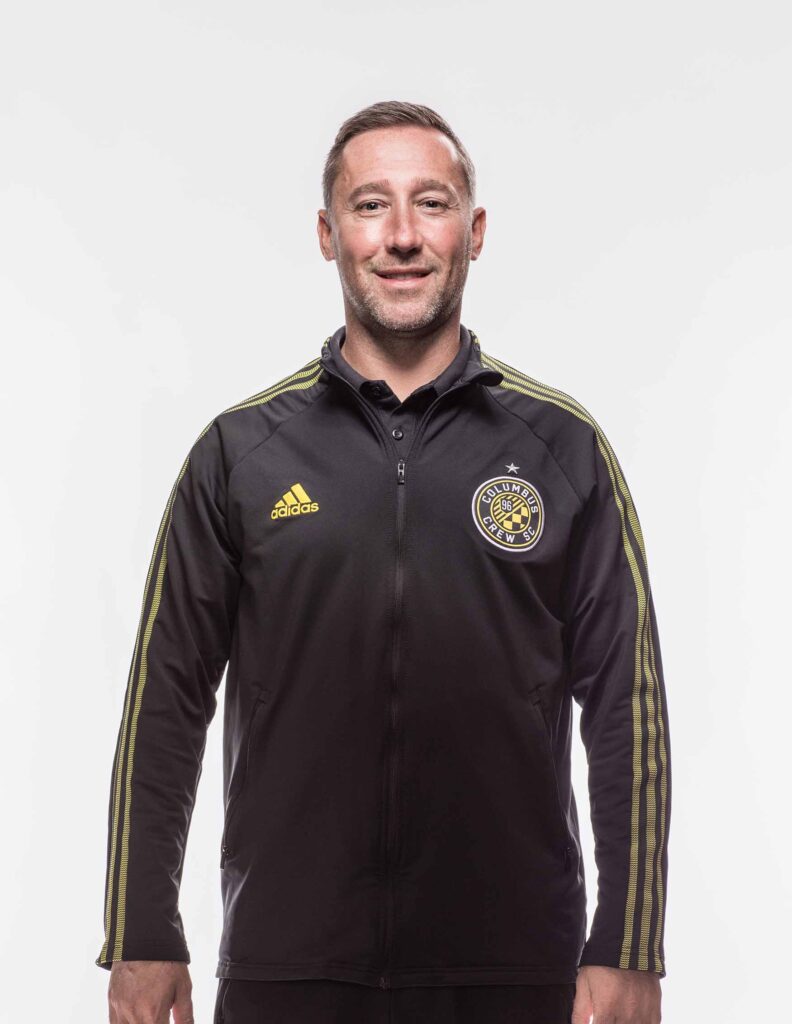 Date: Saturday, February 26
Match Time: 3:30 p.m. ET
Kickoff: 3:38 p.m. ET
Location: Lower.com Field (Columbus, OH)
Local TV: Bally Sports Ohio Neil Sika (play-by-play) Jordan Angeli (analyst) Brett Hiltbrand (sideline)
97.1 The Fan [Radio]: Chris Doran (analyst)
ColumbusCrew.com Spanish Audio Stream: Juan Valladares (play-by-play)
OHIOHEALTH PLAYER AVAILABILITY REPORT
OUT: Kevin Molino – R Knee Injury Jake Morris – R Foot Injury
QUESTIONABLE: Josh Williams – L Thigh Injury
Health and Safety Protocols
A player may be listed as "Questionable" or "Out" due to Health and Safety Protocols
for the following reasons:
• Quarantine due to participating in high risk behavior. • Quarantine related to being a high risk close contact. • Pending COVID-19 test results. • An inconclusive COVID-19 test result. • A positive COVID-19 test or a confirmed case of COVID-19. • Other illness not related to COVID-19
LAST MATCH RECAP
COLUMBUS CREW DEFEATS CHARLESTON BATTER 3-0 TO
CLOSE OUT BREEZE AIRWAYS™ CAROLINA CHALLENGE CUP
Columbus Crew defeated the Charleston Battery in the Club's final
contest of the Breeze Airways™ Carolina Challenge Cup on Friday,
February 18. The Black & Gold took the lead in the ninth minute,
when Artur sent a cross into the box which Jonathan Mensah
volleyed into the back of the net. Lucas Zelarayan doubled the
Crew's lead in the 27th minute, when he scored from the top of
the box to make it 2-0. Four minutes into the second half, Derrick
Etienne Jr. was fouled inside the box, earning a penalty kick which
Pedro Santos converted. The Crew controlled the remainder of the
match, registering a shutout en route to a 3-0 victory.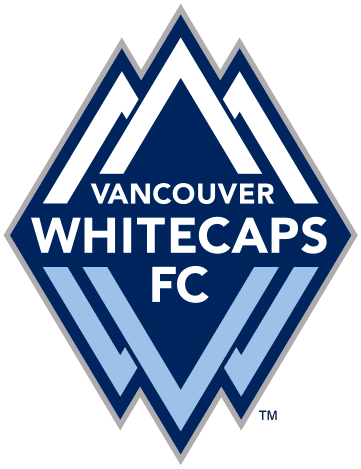 COLUMBUS CREW VS. VANCOUVER WHITECAPS FC AT A GLANCE
Columbus Crew record: 2-5-3 (11 GF, 15 GA)
Home games: 1-4-0 (4 GF, 8 GA)
Road games: 1-1-3 (7 GF, 7 GA)
09/16/2017 CLB 2 at VAN 2 D BC Place
03/31/2018 CLB 1 vs VAN 2 L Historic Crew Stadium
09/21/2019 CLB 1 at VAN 1 D BC Place
THE CREW HOSTS VANCOUVER WHITECAPS FC ON SATURDAY
Columbus Crew opens the 2022 MLS regular season at Lower.
com Field this Saturday when it hosts Vancouver Whitecaps FC.
The match is set to be the 11th all-time regular-season meeting
between the two sides. This will be the first regular-season contest
between the clubs since a 1-1 draw at BC Place in 2019.
LAST REGULAR-SEASON MEETING
The two sides last met on September 21, 2019, when the Crew
traveled to face Vancouver Whitecaps FC at BC Place. On that
occasion, the two sides played to a 1-1 draw, with Gyasi Zardes
converting a penalty kick in the 18th minute of the contest, before
Freddy Montero equalized for Whitecaps FC in second-half stoppage time.
COACHES
Caleb Porter: 103-85-73 (Portland Timbers: '13 – '17; Columbus Crew: '19 –
Present) vs.
Vanni Sartini: 7-2-5 (Vancouver Whitecaps FC '21 – Present)
Records listed are MLS regular-season totals
2021 REGULAR-SEASON SNAPSHOT
COLUMBUS CREW VANCOUVER WHITECAPS FC
2021 MLS Regular Season: 2021 MLS Regular Season:
Points: 47 Points: 49
Points Per Game: 1.38 Points Per Game: 1.03
Eastern Conference: Ninth Eastern Conference: 12th
Home: 10-4-3 Home: 10-4-3
Away: 3-9-5 Away: 2-5-10
Goals For: 46 Goals For: 45
Goals Against: 45 Goals Against: 45
+/-: +1 +/-: 0
2021 Regular-Season Leaders
Goals: Zelarayan (12) Goals: White (12)
Assists: Zelarayan (7) Assists: Caicedo (7)
Shots: Zelarayan (90) Shots: Dajome (56)
Shots on Goal: Zelarayan (33) Shots on Goal: White (23)
Fouls Suffered: Zelarayan (65) Fouls Suffered: Dajome (90)
Fouls Committed: Santos (44) Fouls Committed: Bikel (68)
Yellow Cards Issued: Mensah, Santos (5) Yellow Cards Issued: Baldisimo, Cavallini (6)
Saves Leader: Room (83) Saves Leader: Crepeau (97)
GAA Leader: Room (1.3) GAA Leader: Crepeau (1.15)
Wins: Room (11) Wins: Crepeau (10)
BLACK & GOLD NOTES
WHERE TO WATCH/LISTEN
Saturday's home match against Vancouver Whitecaps FC
begins at 3:30 p.m. ET and is set to be locally televised on
Bally Sports Great Lakes and via stream on the Bally Sports
App. Neil Sika, Jordan Angeli and Brett Hiltbrand are slated
to have the call in English. Pre-match coverage will begin
at 3:00 p.m. ET on Bally Sports Great Lakes. The match is
also available in English on 97.1 The Fan and streaming via
"Listen Live" on 971TheFan.com, with Chris Doran calling
the match. A Spanish audio stream is available on ColumbusCrew.com, with Juan Valladares on the call.
CREW LOOKS TO EXTEND FIVE-MATCH HOME OPENING
MATCH UNDEFEATED STREAK
Entering Saturday's contest against Vancouver Whitecaps
FC, the Crew is undefeated in its last five home opening
matches in regular-season action. Since 2017, the Black &
Gold have posted a record of 2-0-3, outscoring opponents
6-4 while posting two shutouts. For a breakout of the Crew's
last five regular-season home opening matches, please see
the table below.
CREW HOME OPENING MATCHES: 2017-2021
YEAR OPPONENT RESULT
2017 Chicago Fire FC D, 1-1
2018 CF Montreal W, 3-2
2019 New York Red Bulls D, 1-1
2020 New York City FC W, 1-0
2021 Philadelphia Union D, 0-0
CREW 2021 MLS REGULAR-SEASON COMBINED GOALS/
ASSISTS LEADERS
PLAYER G A G+A
Lucas Zelarayan 12 7 19
Pedro Santos 4 6 10
T-3. Miguel Berry 8 2 10
T-3. Gyasi Zardes 9 0 9
Darlington Nagbe 2 5 7
BERRY FINISHES 2021 AMONG LEAGUE LEADERS IN GOALS
PER 90 MINUTES
Miguel Berry finished the 2021 MLS regular-season among
with the fourth-highest goals per 90 minutes ratio among
players with 500 minutes of action or more. Berry played
840 minutes for the Crew last season, tallying eight goals.
For a list of the MLS players with the highest goals per 90
minute average last season, please see the table below.
2021 MLS REGULAR SEASON: GOALS per 90 MINUTES
LEADERS
PLAYER G/90
Ola Kamara (DC) …………………0.94
Cristian Arango (LFC)………….0.9
Chicharito (LA)……………………0.88
Miguel Berry (CLB) ……………..0.86
COLUMBUS CREW SENIOR INTERNATIONAL CAPS (AS OF OCT. 14, 2021)
Player National Team Caps Last Appearance
Milos Degenek Australia 33 2/1/22 vs. Oman (FIFA WCQ)
Luis Diaz Costa Rica 8 10/7/21 vs. Honduras (FIFA WCQ)
Eloy Room Curacao 40 6/15/21 vs. Panama (FIFA WCQ)
Jonathan Mensah Ghana 68 1/5/22 vs. Algeria (Friendly)
Derrick Etienne Jr. Haiti 31 7/18/21 vs. Martinique (Concacaf Gold Cup)
Kevin Molino Trinidad & Tobago 53 7/18/21 vs. Guatemala (Concacaf Gold Cup)
Perry Kitchen United States 5 10/11/16 vs. New Zealand (friendly)
Darlington Nagbe United States 25 3/28/18 vs. Paraguay (friendly)
Gyasi Zardes United States 68 1/30/22 vs. El Salvador (FIFA WCQ)
Lucas Zelarayan Armenia 4 11/4/21 vs. Germany (FIFA WCQ)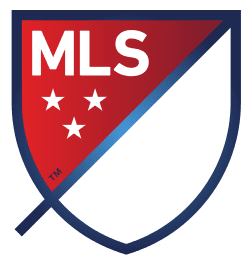 COURTESY COLUMBUS CREW COMMUNICATIONS