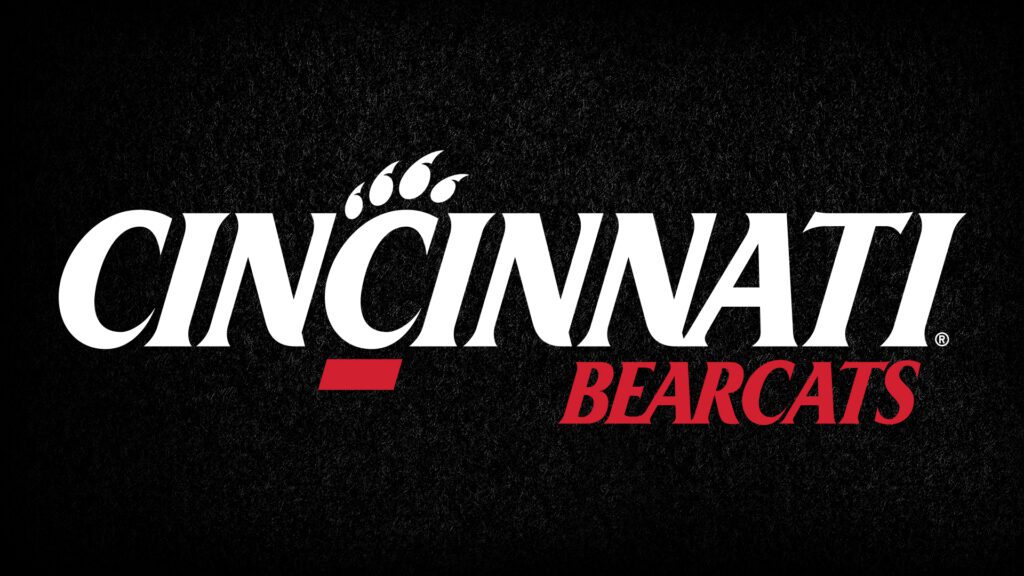 February 17, 2022
Cincinnati shot 55% in the win over Wichita State
CINCINNATI – Blistering 3-point shooting powered the Cincinnati men's basketball team to a 85-76 win over Wichita State on Thursday at Fifth Third Arena.

The Bearcats lit the nets on fire by making 7 of their first 8 3-point shots to storm out to a 32-11 lead in the game's first nine minutes and withstood several Wichita State runs to cruise to victory in the second contest of a three-game homestand this week.

Senior guard David DeJulius (six assists) led and junior guard Mika Adams-Woods led three Bearcats in double figures with 17 and 15 points, respectively. John Newman III added 13 points as well. Senior center Abdul Ado totaled four blocks and six points in his return after missing the Memphis game on Tuesday due to injury.

Cincinnati shot 11-of-19 from behind the arc for a season-best 58% 3-point percentage. UC also shot a season-best 55% overall.

The Bearcats improved to 17-9 overall and 7-6 in the American Athletic Conference, while the Shockers dropped to 13-10 and 4-7 in the league.

Cincinnati made 11 of its first 14 shot attempts overall to firmly take control against the Shockers in the game's opening minutes.

Back-to-back 3-pointers from Adams-Woods and Newman III put Cincinnati in front 15-7 early in the game.

Shortly after sophomore guard Mike Saunders, Jr. scored five straight points to make the score 23-10, the Bearcats erupted for nine straight points over a 55-second span as sophomore guard Mason Madsen hit two 3-pointers and junior forward Jeremiah Davenport added another long-range bucket to give UC a commanding 32-11 lead.

Wichita State answered with a 12-0 run of its own to make the score 32-23 with just over six minutes remaining in the first half and cut UC's lead to as little as 3 at the end of the first half.

Four straight points from DeJulius gave Cincinnati a 42-35 lead at halftime.

The Bearcats again came out firing in the second half with DeJulius finding Newman III for a corner trey and Adams-Woods using a layup and 3-pointer from the top of the key to give UC a 56-44 advantage with 14:26 left in the game.
Madsen's third 3-pointer extended the UC lead to 64-47 with just over 10 minutes remaining.
FROM WES MILLER
""I am pleased that we are back in the win column. Sometimes where you go through a stretch where you lose two in a row, you just want to find a way to win a game… I thought we had that kind of mentality tonight just to figure out a way to win a game. So, that's the number one thing, and that's the characteristic of a team. It doesn't mean that you are going to win every night, but winning is a characteristic, and a mentality to win is very important. We are still developing that, but a step in the right direction tonight.
"I thought the ball really moved early. That's probably the most fluent we have looked in a long time, and I think there have been sometimes this year when you look, and you have 20 assists, and I have been pleased with our offense, but you still feel like we could get high-quality shots."

UP NEXT
Cincinnati closes out a three-game homestand against Temple at 2 p.m. at Fifth Third Arena on Sunday (ESPNU).
NOTABLE
-Cincinnati's 55.2 and 57.9 field-goal and three-point shooting percentages were season-highs.
–David DeJulius' game-high 17 points marked his 19th time in double-figures.
-DeJulius is also 26-for-30 over his last five games from the foul line (86.7 percent) after going 7-for-8.
-Cincinnati is 4-2 when John Newman III scores in double-figures.
-The Bearcats are 16-3 when leading at the half.
-UC leads the all-time series 27-13 and 8-2 in AAC play. The previous six games were decided by an average of 3.0 ppg.
FOLLOW THE BEARCATS
For all the latest information on Cincinnati Athletics, please visit GoBEARCATS.com. For up-to-the-minute updates, follow Cincinnati Athletics on Twitter, Instagram and Facebook.
COURTESY UC SPORTS COMMUNICATIONS