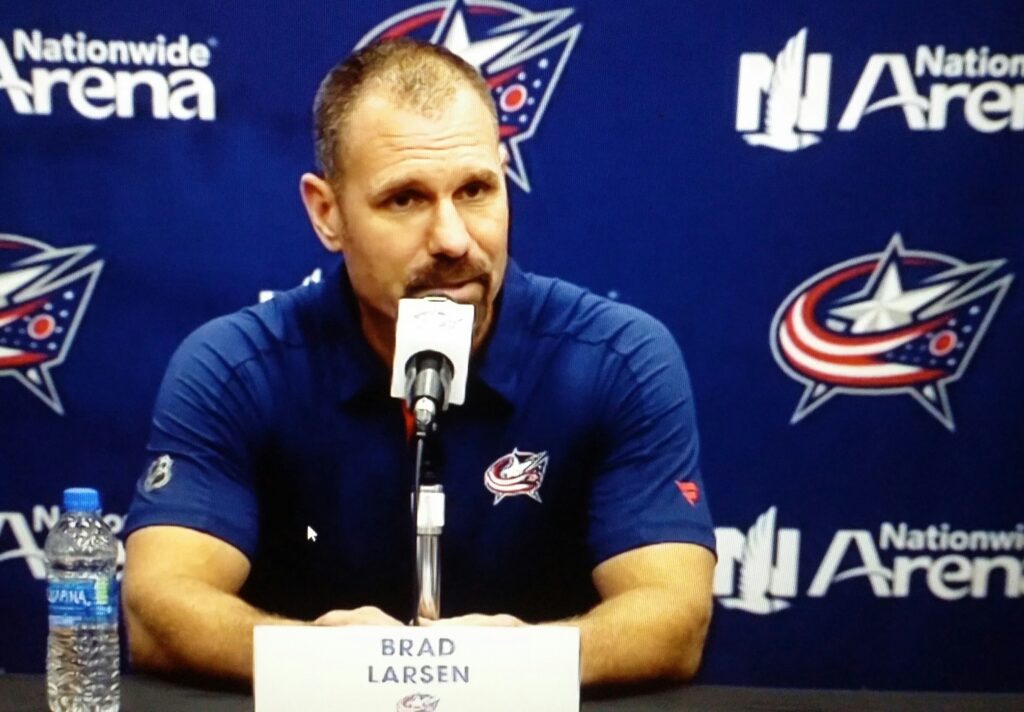 CBJ TEAM NOTES
The Blue Jackets have won five of the last six games overall with tonight's victory over the Sabres.
CBJ swept the season series vs. Buffalo (3-0-0), outscoring the club 18-10. It's the first time the club has swept the season series vs. the Sabres (multiple games played). Columbus has picked up points in the last seven meetings in the series vs. Buffalo (5-0-2) and 13 of the past 16 games dating back to Apr. 8, 2016 (11-3-2).
The Blue Jackets improved to 6-1-0 in the last seven games in the all-time series at Nationwide Arena dating back to Mar. 10, 2017.
The winning team in the series has recorded three-plus goals in 36 of the 38 victories of the series, including the last four-straight.
With seven goals, CBJ recorded the most goals scored vs. the Sabres at home in franchise history (previously 5 – 3x, MR: 10/27/18).
With 42 goals in nine games since Jan. 27 (4.67 avg.), CBJ rank second in the NHL in scoring, trailing only Florida (4.71). The 42 goals are the most in franchise history through any nine-game stretch (previously 40, Mar. 19-Apr. 5, 2018).
Columbus has scored three-plus goals in 29 of its contests and four-plus goals in 23 of them and is 20-3-0 when scoring four goals or more in a contest this season.
The Blue Jackets have earned their victories this season, coming back at some point in the game in 15 of their 24 wins and in five of their last seven victories (trailed 2-1 vs. Buffalo).
CBJ killed off the Sabres' lone power play attempt tonight. The club has now killed off 44-of-50 opponent power play chances over the last 17 games since Jan. 8 (88.0 pct.)
With three goals and three assists by defensemen tonight, CBJ have 28 goals and 111 points by defensemen this season.
The Blue Jackets improved to 4-1-0 in Sunday games this season.
CBJ saw 14 of their 18 skaters record a point in tonight's game.
COURTESY BLUE JACKETS COMMUNICATIONS