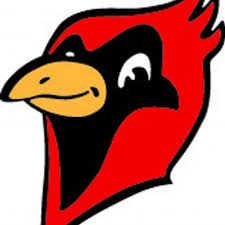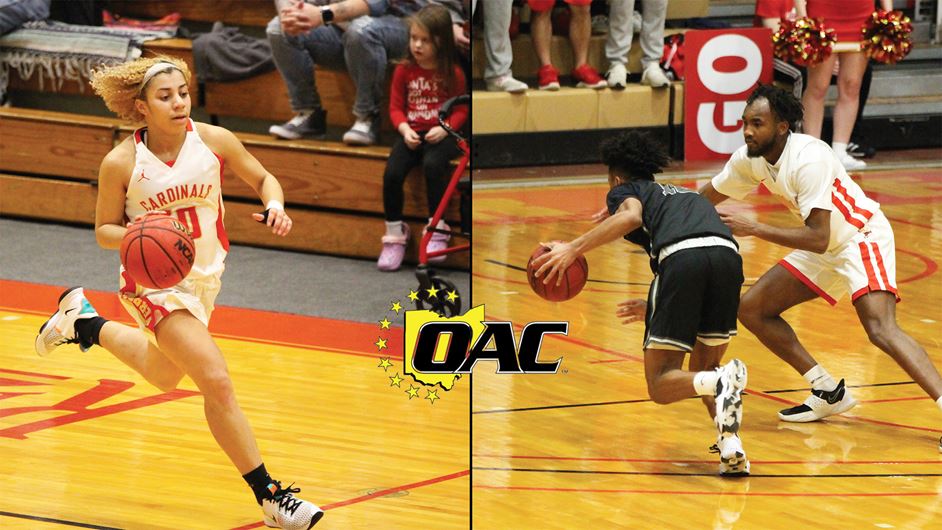 2/14/2022
WESTERVILLE, Ohio – Otterbein University hoopsters Dallas Patrick and Katie McCrary have been named Ohio Athletic Conference (OAC) Players of the Week following impressive outings on the hardwood. Both players helped their respective squads go 2-0 in the stretch.
Patrick (Gahanna/Wellington School) sparked the Cardinals to home wins over John Carroll (79-73) and Heidelberg (88-78), running the team's winning streak to five games. He averaged 20.5 points and 6.5 rebounds over just 26 minutes per night.
Patrick began with 18 points and six boards against the Blue Streaks, as Otterbein swept the season series for the first time in two decades. His line also included an 8-of-10 effort at the charity stripe. Patrick followed with 23 points and seven rebounds (in just 24 minutes) against the Student Princes, who were receiving votes in the national poll.
McCrary (Englewood/Northmont) averaged 18.5 points during wins over nationally-ranked John Carroll (57-52) and then Heidelberg (73-67) back home on campus. She was a solid 15 of 19 at the free-throw line in the process.
McCrary took control late in an upset at No. 8 JCU, scoring 12-straight points as the Cardinals climbed out of a two-possession hole and stunned the Blue Streaks. The lightning-fast guard then helped guide a comeback in the Rike Center against Heidelberg, turning in a 19-6-5 line while Otterbein erased a double-digit deficit.
Both teams currently stand with identical 16-6 records on the season, and fourth place respectively in their conference standings.
COURTESY OTTERBEIN ATHLETIC COMMUNICATIONS