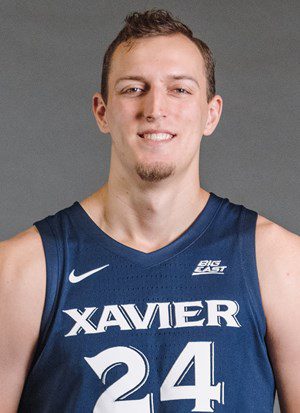 02.14.22
Nunge has been honored three times this season
CINCINNATI — Xavier University junior Jack Nunge has been named to the BIG EAST Conference Honor Roll for his efforts in games at Seton Hall on Feb. 9 and vs. UConn on Feb. 11. Nunge averaged 22.0 points, 7.0 rebounds and 1.0 steals for Xavier's two games this past week, shooting 65.2 percent (15-23) from the field, including 45.5 percent (5-11) from 3-point range.

This is the third time that Nunge has earned a BIG EAST weekly honor this season, including his second time on the Honor Roll.
Nunge leads the team in scoring at 13.1 ppg. and in blocks at 1.5 bpg. He is second on the team in rebounding at 7.2 rpg.
COURTESY XAVIER ATHLETIC COMMUNICATIONS