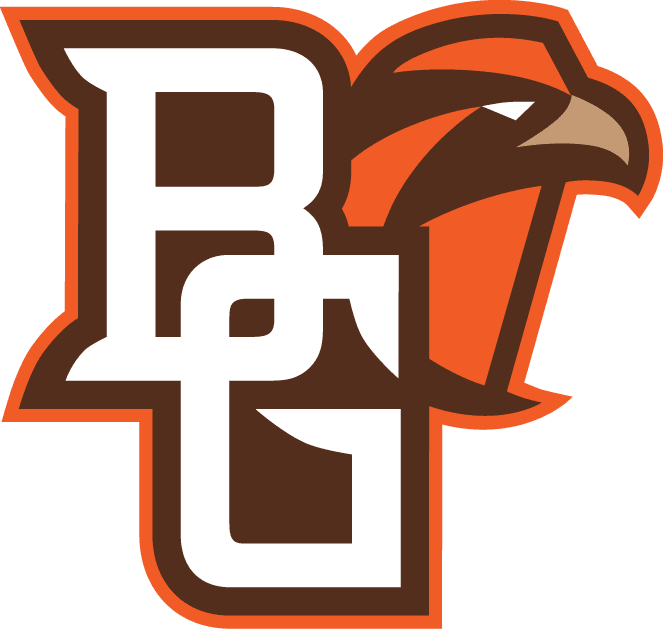 2/10/2022
SATURDAY'S GAME: Miami concludes a three-game home stretch when the RedHawks host Bowling Green at 3:30 p.m. in the second game of a Miami Basketball doubleheader with the Miami women's team tipping off against Central Michigan at 1 p.m.
ONE MIAMI WEEKEND FEATURING LOVE.HONOR.CARE: February 11-12, 2022 is an exciting weekend as E&H Ace Hardware and Mercy Health present One Miami Weekend featuring Love.Honor.Care! The basketball doubleheader is open to any and all fans and one ticket gains entrance to both games by using the promo code ONEMIAMIDAY (pre-reservation only … not available at the ticket office inside Millett Hall). Starting at noon and again between games, there will be a Carnival on the Concourse with inflatables, games and activities for our younger fans and the Indiana Pacers' Dunk Team will perform at halftime of the men's game!
It is also the seventh annual Love.Honor.Care game, which is an initiative of Miami Athletics that is spearheaded by Miami women's basketball to raise funds for Luna Cares, which benefits local female cancer patients. Over the past seven years, more than $150,000 has been raised through this initiative. There also will be several silent auction items available for bid during the basketball games, and opportunities to purchase apparel to support the fundraising efforts.
ABOUT BOWLING GREEN: The Falcons enter Saturday's game with a 12-12 overall record and 5-8 MAC mark and are coming off a 76-68 loss at Kent State on Tuesday. Daequon Plowden paces the team at 16.5 ppg and 7.0 rpg. Joe Reece and Myron Gordon are the other Falcons averaging double figures in scoring at 11.6 and 10.7 ppg, respectively.

THE SERIES WITH THE FALCONS: Saturday marks the 148th meeting between Miami and Bowling Green with the RedHawks holding an 88-59 advantage in the all-time series. When playing in Oxford, Miami is 50-18 against the Falcons. BGSU claimed the first meeting between the teams earlier this season, 87-83 in overtime in the Stroh Center. Miami's last win in the series was in overtime at Bowling Green on March 2, 2021, 84-79. The RedHawks captured the last meeting in Millett Hall, a 96-77 decision on Jan. 21 last year. BGSU's last win in Oxford was on Jan. 16, 2018, 81-70.
UP NEXT: The RedHawks hit the road for a pair of games, starting with a 7 p.m. game at Ohio on Tuesday, Feb. 15. Miami then travels to Northern Illinois for a 4:30 p.m. (ET) game on Saturday, Feb. 19.
TELEVISION: Saturday's game will be aired on ESPN3. Steve Baker and Randy Hollowell will call the action.
RADIO: In its third year of its partnership with Van Wagner, the Miami Sports Network continues its coverage of Miami men's basketball with a group of affiliates blanketing most of Southwest Ohio and Southeast Indiana. Terry Bridge will call the action. Tune-in to one of Miami's gameday affiliates:
WFMG-FM 101.3 (Richmond, Ind.)
WMOH-AM 1450 (Hamilton, Ohio)
WONE-AM 980 (Dayton, Ohio)
LAIRY JOINS 1,000 POINT CLUB; GRANT CLOSING IN QUICKLY: Senior guard Mekhi Lairy scored his 1,000th career point on his final bucket during overtime in a thrilling 85-82 win against Northern Illinois on Jan. 22 becoming the 38th player in program history to reach 1,000 career points. He has 1,071 career points to rank 37th entering Miami's next contest and is eight points away from moving into 36th on the all-time scoring list. Junior guard Dae Dae Grant is just four points from reaching his 1000th career point and would be the 39th player in program history to achieve the feat.
GRANT AMONG NATIONAL LEADERS: Junior guard Dae Dae Grant ranks among national leaders in assist/turnover ratio, ranking 29th (2.50).
STAND AND DELIVER: One of the most efficient free throw shooters in the MAC, senior guard Mekhi Lairy leads the MAC in free-throw percentage in all games (.914) and conference only games (.941). Lairy hit 29 consecutive free throws from Nov. 27 through Jan. 29. Lairy started a new streak, hitting eight straight since Feb. 6. He has been perfect from the free-throw line in 13 of the 18 games where he has had a free-throw attempt. His .914 free throw percentage would rank first on Miami's single season list, while junior guard Dae Dae Grant's .868 free throw percentage would rank fourth. Grant was 10-for-11 from the line in the RedHawks' win against Western Michigan on Feb. 8, sinking a career high in free throws.
BLOCK PARTY: Senior forward Precious Ayah amassed a career-high six blocked shots against Toledo on Jan. 11, tripling his previous career-high and tying for third on Miami's all-time, single-game chart. Ayah paced Miami in a nine-block performance as a team, which tied for sixth on the RedHawks' team single-game chart. Ayah ranks second in the MAC in blocks per game on the season (1.35) and also in conference-only games (1.67). He has eight multiple-block games this season. Ayah is six blocks away from cracking Miami's career blocked shot top 10 and eight blocked shots away from moving onto the single-season list.
HIGH PERCENTAGES: Senior forward Precious Ayah leads the MAC in field goal percentage, shooting a sizzling 65.9 percent from the floor, His current percentage would rank second on Miami's single-season list.
CRAZY EIGHTS: Three times this season junior guard Dae Dae Grant has recorded career highs of eight assists in a game (Nov. 20 vs. Heidelberg, Dec. 21 vs Spalding, Jan. 29 vs. Eastern Michigan). Although Grant is MU's leading scorer at 16.8 ppg, he also leads the team in assists at 3.9 apg. He had 61 assists in 32 games as a freshman and 55 in 23 games as a sophomore. Through 23 games this season, he is at 90 assists.
BROWN BREAKS BOTH GAMES STARTED AND PLAYED CAREER RECORDS: Breaking Ron Harper's record of 118 for career starts with a start at Indiana State on Dec. 4 and Geovonie McKnight's record for career games played of 126 on Dec. 14, senior forward Dalonte Brown is now the Miami career record holder in both categories. Brown's 129 career starts and 136 career games played are the new Miami records.
CHART CLIMBER: Senior forward Dalonte Brown is climbing several Miami career top-10 lists and continues to climb the points scored list. Here is where he stands entering Miami's next game:
Starts: 129 (1st, set record Dec. 4)
Games Played: 136 (1st, set record Dec. 14)
3-Point FG: 182 (6th, 5 away from No. 5)
Rebounds: 785 (9th, 15 from No. 8)
Scoring: 1,454 (11th, 5 from No. 10)
ODDS 'N ENDS
Miami ranks among the top three in the MAC in nine statistical categories, leading the league in five categories: free-throw percentage, 3-point field goals per game, 3-point field goal attempts, fewest turnovers and turnovers per game.
Miami ranks among the top 20 nationally in three statistical categories, including ranking 10th in free throw percentage and 11th in turnovers per game and 16th in fewest turnovers.
Miami drained 15 three-pointers against Bowling Green on Jan. 8, which ties for fifth on the program's single-game charts. Earlier in the season, Miami hit 17 triples against Lamar, which ties for second all-time in a single game at Miami.
COURTESY MIAMI ATHLETIC COMMUNICATIONS