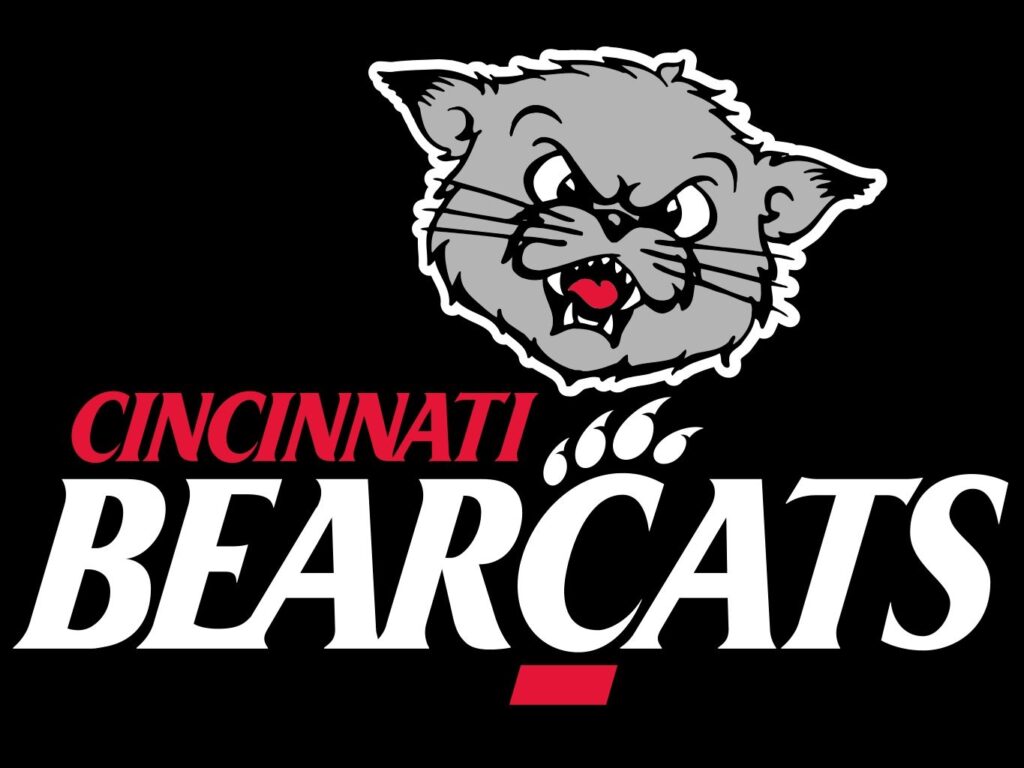 January 29, 2022
CINCINNATI — The University of Cincinnati men's basketball team is heading south this weekend to battle East Carolina at 12 p.m. Sunday.
ESPNU | Listen | Live Stats
THE RUNDOWN
Cincinnati could not get enough second-half shots to fall at Temple on Tuesday night, falling 61-58. UC held Temple to 33.9 percent shooting, its sixth game overall and second in AAC play of under 35 percent. The squad had leads with two minutes to play in each of its last two losses, the only difference in what could have been a six-game streak. The Bearcats were also shooting 44.9 percent from deep from Jan. 6-20 before Temple.
David DeJulius scored the Bearcats' final seven points to finish with a team-high 15. He has 13 double-figure scoring games after six last year. John Newman III also provided a season-high nine rebounds after an early injury exit the previous game. Mason Madsen improved to 9-for-15 from deep over his last four games after starting the year 7-for-30, which included a three-game hip injury absence.
UC's overall, deep and free-throw shooting splits are 43.6/34.1/70.0 in wins, compared to 37.8/29.0/58.0 in defeats. Defensively, they sit at 36.2 and 27.9 as opposed to 41.1 and 36.5. The Bearcats have not lost consecutive games since Nov. 27 (Wes Miller's 2020-21 UNCG squad avoided the same fate after Dec. 10). In UC's prior AAC losses, it responded with halftime leads of 44-27 (SMU) and 49-29 (ECU). UC still ranks ninth in field-goal defense (37.6 percent) and 19th in turnovers (10.5 per game), with Mika Adams-Woods first in assist-turnover ratio (4.24). Mike Saunders Jr. (2.17) makes UC one of five schools with two in the top-100.
SERIES HISTORY
Cincinnati leads the all-time series 16-2, including an 9-2 mark in AAC play. The Bearcats are also 7-2 on the road, winning each of the last two meetings as well. ECU went 4-0 against Wes Miller while he was at UNCG, but all of them predated Joe Dooley's tenure which began in the 2018-19 season.
The two teams met just once last year, an 82-69 Bearcat win on March 7. Mason Madsen (career-high) and Jeremiah Davenport scored 19 points apiece. It was one of Madsen's three double-figure scoring games in his two years at UC.
In the Jan. 12 meeting, UC exploded for a 20-point halftime lead and withstood a furious ECU rally to win 79-71. Davenport (8-for-16) led with 22 points, while Newman added 10 points for his third of four-straight double-figure scoring games. The Bearcats took a 49-29 lead into halftime after shooting 17-29 (58.6 percent) in the first 20 minutes of the game. The 49 points and 58.6 percent shooting percentage are both season-highs for a half this season.
GET YOUR TICKETS TODAY
Limited single-game tickets are available as the Bearcats continue their season. You can get yours today here or by calling 1-877-CATS-TIX. Other questions can be directed to uc.tickets@uc.edu.
COURTESY UC SPORTS COMMUNICATIONS