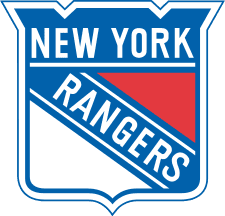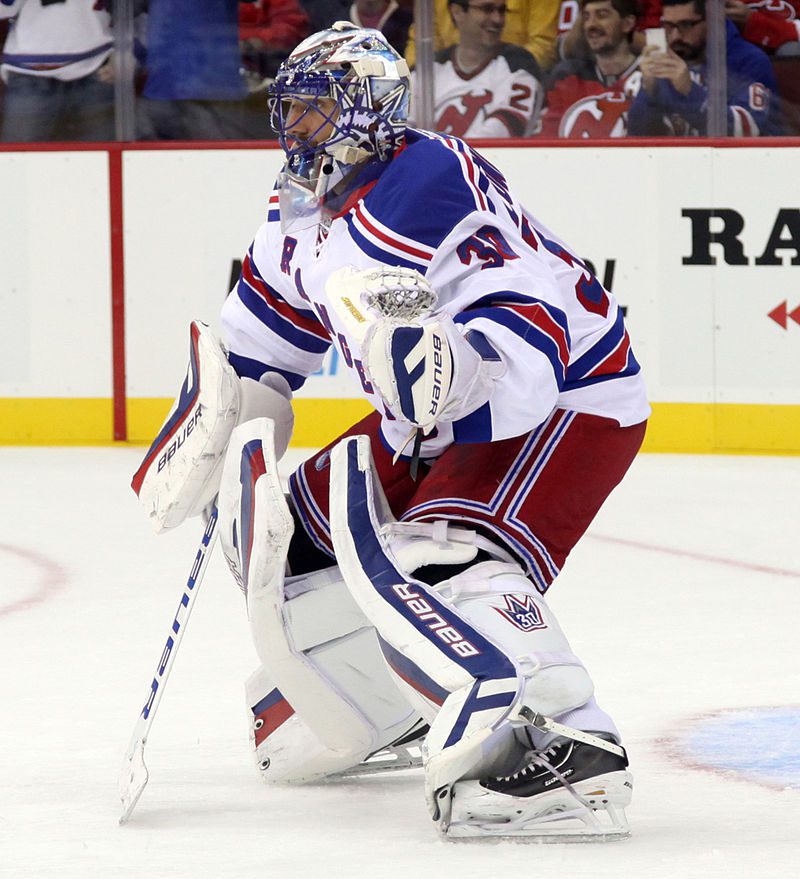 1/28/2022
NO. 30 TO THE RAFTERS – Prior to tonight's game, the Rangers retired Henrik Lundqvist's No. 30 jersey at Madison Square Garden, the 11th Ranger to have his jersey retired. Lundqvist joined Rod Gilbert (7), Ed Giacomin (1), Mike Richter (35), Mark Messier (11), Brian Leetch (2), Adam Graves (9), Andy Bathgate (9), Harry Howell (3), Jean Ratelle (19), and Vic Hadfield (11) as the only Rangers whose jersey numbers have been retired by the organization. He also became the second goaltender born and trained outside North America to have his number retired by an NHL club, following Dominik Hasek (Pardubice, Czechia; No. 39) with the Sabres.
GETTING IN THE WAY – The Rangers blocked 16 shots in tonight's game to extend their season total to 695, the second most blocked shots in the NHL. Vegas leads the NHL with 700 blocked shots.
– Barclay Goodrow extended his goal streak to a career-long three games with his 10th tally of the season. Only one Rangers player has recorded a longer run this season: Chris Kreider (6 GP from Jan. 13-24). It is his first double digit goal season of his career. Goodrow has 20 points on the year (10G-10A), tied for the second most of his career.
– Chris Kreider scored his NHL-leading 31st goal of the season, giving him goals in seven of his last eight games (10). Kreider scored his 12th goal since the turn of the calendar, tied with David Pastrnak for the most among all players over that span. According to NHL Stats and Info, he became the third Rangers player in the past 25 years to record 12-plus goals in a single month, joining Jaromir Jagr (12 in Oct. 2005 & March 2006) and Petr Prucha (12 in Dec. 2005).
– Jacob Trouba notched two assists, giving him seven points in his last six games (2G-5A). Trouba has six multi-point games this season.
– Mika Zibanejad tallied assist No. 28 on the season, giving him points in 10 of his last 11 games (5G-8A) and nine points in his last six games (2G-7A). Zibanejad has points in 11 of his last 13 games (8G-8A) and in his last 17 games, he has 11 goals and 12 assists for 23 points. Since Dec. 15, Zibanejad's 23 points are tied for the third-most in the league, with Chris Kreider.
– Ryan Strome tallied an assist tonight, giving him a point in three of the last four and six of the last eight games (1G-6A).
FROM WIKIPEDIA COMMONS
Henrik Lundqvist (Swedish pronunciation: [ˈhɛ̌nːrɪk ˈlɵ̂nːdkvɪst]; born 2 March 1982) is a Swedish former professional ice hockey goaltender. He played his entire 15-season career with the New York Rangers of the National Hockey League (NHL). Before winning the Vezina Trophy in 2012, he was nominated in each of his first three seasons, and is the only goaltender in NHL history to record eleven 30-win seasons in his first twelve seasons. He holds the record for most wins by a European-born goaltender in the NHL. His dominating play during his rookie season resulted in the New York media and Rangers fans giving him the nickname "King Henrik".[1] During the 2006 Winter Olympics in Turin, Italy, he led the Swedish men's team to their second Olympic gold medal.
Before joining the Rangers, Lundqvist played for Frölunda HC in Swedish Elitserien. During his years in Sweden, he developed into the league's finest goaltender, winning the Honken Trophy in three consecutive seasons (2003, 2004, and 2005). In 2005, he also won two of the most prestigious awards in Swedish ice hockey, the Guldpucken (Golden Puck) and the Guldhjälmen (Golden Helmet).
Lundqvist was considered a butterfly style goaltender, though unorthodox because of the aggressive way he performed the butterfly. He was known for his strong positional play, both mental and physical toughness, and his upright torso stance.
Now 39 years old, Lundqvist's record, 887 Games Played, 459 wins, 310 losses, 96 overtime losses.
COURTESY NY RANGERS AND WIKIPEDIA COMMONS