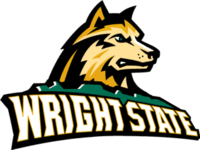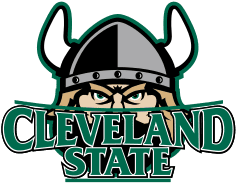 DAYTON – The Wright State men's basketball team returns home to the Nutter Center and opens a four-game homestand in front of a national audience on Friday night as the Raiders welcome Cleveland State to town. Tipoff is set for 9 p.m. and will be nationally televised on ESPNU.
Friday's contest is a blackout game, with t-shirts for the first 4,000 fans, ticket discounts and halftime entertainment from Steve Max, the Master of Simon Sez. Fans can purchase tickets for Friday night via this link.
Fans can follow the action several ways – via live stats, by watching on ESPNU or by tuning in on WONE 980 AM. Chris Collins and Jim Brown will have all the play-by-play on the radio.
FRIDAY: WATCH ON ESPNU | FOLLOW LIVE STATS | LISTEN ON WONE 980 AM | GAME NOTES
LAST TIME OUT
Wright State got off to a slow start on Tuesday night, fought back but was unable to come out on top, as the Raiders fell at Northern Kentucky 73-63 to close out a five-game road trip. Wright State dug itself out of an early hole with a 10-0 run to close the first half and trailed by one at the break. The Raiders scored eight of the first 12 points to begin the second 20 minutes to take a three-point advantage at 42-39. The lead turned out to be the largest lead of the night for Wright State. Tanner Holden led Wright State with 22 points, just missing a double-double and nine rebounds, while Tim Finke was also in double figures with 12 points. Grant Basile tallied a game-high 11 rebounds, finishing with nine points on the offensive end.
THE VIKING AGE
Cleveland State has won three in a row and is 13-4 on the season with a 9-1 Horizon League mark entering Friday. Cleveland State won the first meeting of the year in early December despite 23 points from Grant Basile and a career-high 28 points from Trey Calvin. Tanner Holden had his lowest point total of the season (5) in the loss. The Raiders and Vikings split the doubleheader last year at the Nutter Center in mid January, with the Raiders falling by two in the first meeting before a 36-point bounce back win the next day.
FAMILIAR FOES
Wright State has won 11 of the last 15 contests in the series overall, which is the longest series all-time in Raider history. The Raiders and Vikings have met 78 times previously, with Wright State coming away with 42 wins. The first-ever meeting came Feb. 12, 1972, a Cleveland State 72-62 win in Cleveland. The first matchup in Dayton came Jan. 21, 1974 a 69-45 Raider win (third meeting overall).
BELIEVE-LAND
Cleveland State is 13-4 overall and 9-1 in the Horizon League, but has seen its share of COVID disruptions. The Vikings have had four games canceled – all road contests – which has given Cleveland State a whopping 13 home contests to date against just four road games. The Vikings lost both non-conference road matchups and won HL road meetings at Robert Morris and Youngstown State. Cleveland State saw scheduled road contests against Duke and Kent State, along with HL foes IUPUI and UIC, canceled in late December after COVID issues within the program. The Vikings have only four remaining regular season home contests and end the schedule with five-straight road contests from mid-February on.
NATIONAL ATTENTION
Tanner Holden (82% FT) has made 122 free throws, which leads the country, on 149 total attempts, the No. 2 mark nationally, through Wednesday's games. Holden's 413 total points scored is No. 8 in the country, while his 20.6 points per game average is No. 13 nationally. Grant Basile's rebound work is also among the best in the nation: ranking 20th nationally with 180 total rebounds, No. 29 nationally in total rebounds/game average with his 9.0 boards per contest and No. 35 in the country with his 6.50 defensive rebounds/game average.
LOOKING AHEAD
Fans are reminded that Sunday's game time against Purdue Fort Wayne inside the Nutter Center has been moved up to a 12 p.m. tipoff from its originally scheduled 2 p.m. start.
COURTESY WSU ATHLETIC COMMUNICATIONS