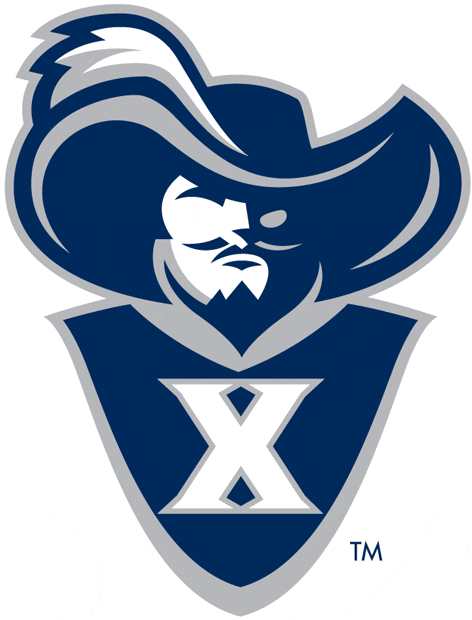 01.23.22
Paul Scruggs leads three Musketeers in Double Figures with 13 points
MILWAUKEE – Paul Scruggs finished with 13 points to lead three Musketeers in double figures but the Musketeers fell 75-64 to Marquette on Sunday at Fiserv Forum.
Scruggs grabbed seven boards to go with the 13 points. Colby Jones and Adam Kunkel each scored 12 points for the Musketeers, who moved to 14-4 on the season and 4-3 in BIG EAST play.
FIRST HALF RECAP
Marquette jumped out to a 5-0 lead and held the lead until the 14:30 mark when Xavier went ahead 9-8.
After Xavier led 14-13 with 10 minute remaining in the half, Marquette went on an 11-2 run ot lead by eight, 24-16, with six minutes remaining.
The Golden Eagles would lead by as many as nine with 2:20 remaining before Xavier outscored Marquette 7-2 over the final two minutes to set the halftime score at 33-29 in favor of the Golden Eagles.
Adam Kunkel led Xavier with 10 points in the first half, connecting on 4-of-6 shots including a pair of threes.
Each team grabbed 18 rebounds, with Jack Nunge leading Xavier with six first half rebounds.
SECOND HALF RECAP
Xavier continued its run to end the first half into a 10-2 run to tie the game at 35-35 less than two minutes into the second half.
After MU went back ahead, Xavier used another 10-3 run to take the lead, going ahead by four, 45-41 with 16:45 to play.
The two teams traded runs, with the Musketeers leading by as many as five, 53-48, with 14 minutes to play.
Marquette out-scored Xavier 16-4 over the next eight minutes to go ahead for good, taking a 64-57 lead into the final six minute of play.
Xavier would get as close as six down the stretch before Marquette extended the lead out to 11, setting the final score at 75-64.
Colby Jones led Xavier with 10 second half points.
Jack Nunge and Paul Scruggs each added six in the second half.
Jones also led Xavier on the boards, grabbing five in the second half to lead Xavier to a 20-17 advantage on the boards, including a 7-1 advantage on the offensive glass.
NOTABLES
Paul Scruggs shot 5-of-9 from the floor to finish with 13 points.
Adam Kunkel finished with 12 points after leading Xavier with 10 points in the first half.
Colby Jones also finished with 12 points after scoring a team-high 10 points in the second half.
Jack Nunge finished with a team-high eight rebounds to go with eight points.
Xavier finished with a 38-35 advantage on the boards overall.
Xavier commited 10 turnovers leading to 10 Marquette points.
UP NEXT FOR XAVIER
The Musketeers return home for the next match-up, hosting Providence on Wednesday, January 26. Tip-off with the Friars is set for 6:30 p.m. on CBS Sports Network.
COURTESY XAVIER ATHLETIC COMMUNICATIONS