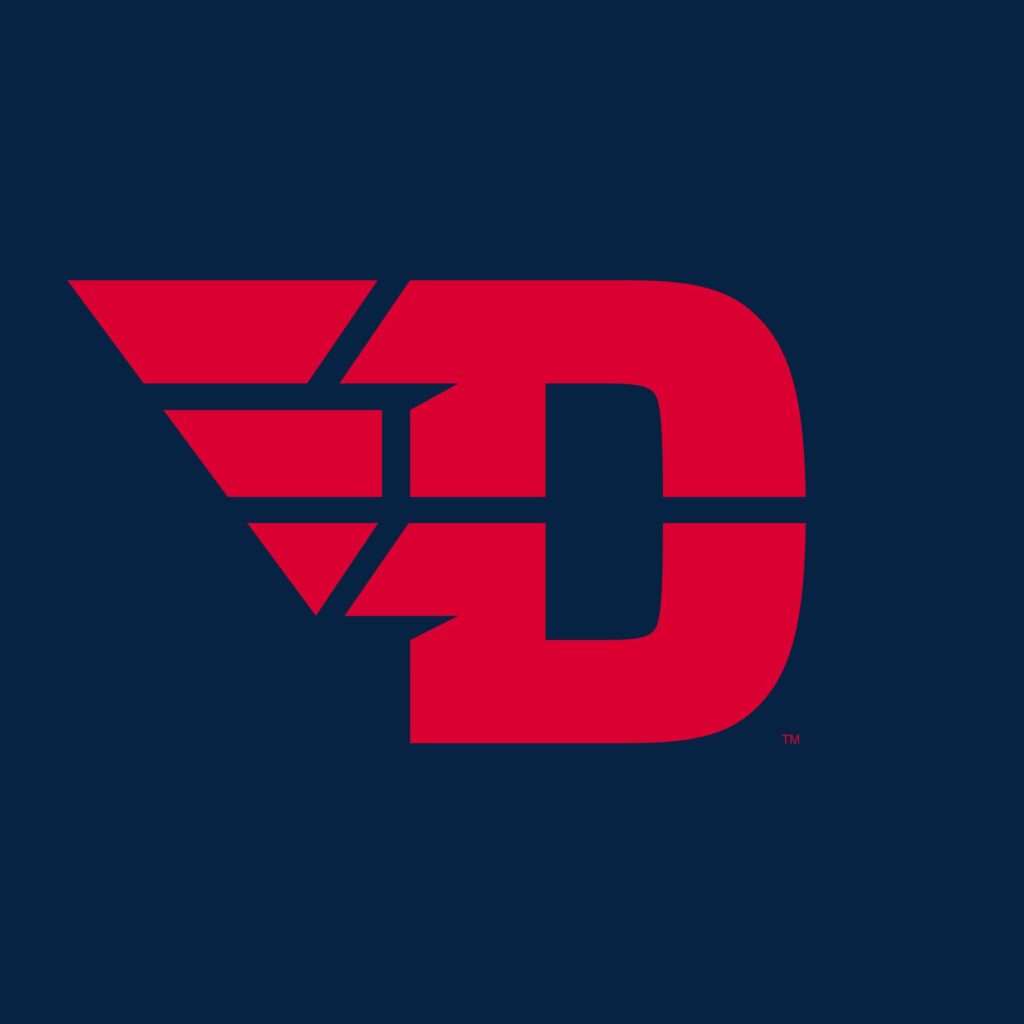 1/22/2022
Two Teams Combine To Shoot 33% From The Field
FAIRFAX, Va. – The University of Dayton men's basketball team saw its four-game win streak snapped Saturday night, dropping a 50-49 decision at George Mason.
Three Flyers scored in double figures on the night – Malachi Smith scored 12, Kobe Elvis scored 11 and Koby Brea also scored 11.
Dayton is now 12-7 on the season, and 4-2 in the Atlantic 10. George Mason improves to 8-7 and 1-1.
GAME BREAKDOWN
1st Half
George Mason led at the first media, 5-3 with 15:24 left in the first half.
The two teams were tied 12-12 at the next break at the 10:12 mark.
Dayton led 16-16 with 7:33 left.
Mason led 22-21 with 2:47 to go, and then Malachi Smith scored on an "and-one" to give the Flyers a 24-22 lead.
D'shawn Schwartz drained a three-pointer with 55 seconds left to give the Patriots a 25-24 halftime lead.
Dayton made just one of its last seven shots to shoot .345 (10-29) from the field. George Mason shot .409 (10-29), but committed eight of its 12 turnovers.
2nd Half
Mason led 30-28 at the first media time out at 15:23 and 41-37 at the 10:42 mark.
UD took its only second half lead on a Malachi Smith layup (42-41 with 9:11 left to go), and increased it to three 30 seconds later on a pair of Koby Brea free throws.
But George Mason outscored Dayton 7-0 over the next 7:17 to lead 48-44 inside two minutes left.
A Kobe Elvis layup cut it to two, and after a pair of GMU free throws, Brea trey made it 50-49 with 10 seconds to go.
Dayton fouled Xavier Johnson with six seconds left. Johnson missed the front end of the one-and-one. Mustapha Amzil pulled down the rebound, was hounded as he brought it across mid-court and his long three at the buzzer could only draw iron.
BY THE NUMBERS
Three Flyers scored in double digits – Malachi Smith (12), Kobe Elvis (11) and Koby Brea (11).
The game featured 12 lead changes, eight ties and neither team held lead larger than four points in the contest.
DaRon Holmes II led UD with seven rebounds.
The Flyers only had seven assists on their 18 field goals, but Smith led the way with three.
Smith also had five steals.
Mustapha Amzil and Elijah Weaver led the Flyers in plus/minus ratings at +4.
Both teams scored their season low in in the game.
UP NEXT
UD returns home next week for a pair of games at UD Arena — Tuesday, Jan. 25 with Fordham and Friday, Jan 28 against Rhode Island.
Both games start at 7 p.m. ET.
COURTESY DAYTON MEDIA RELATIONS