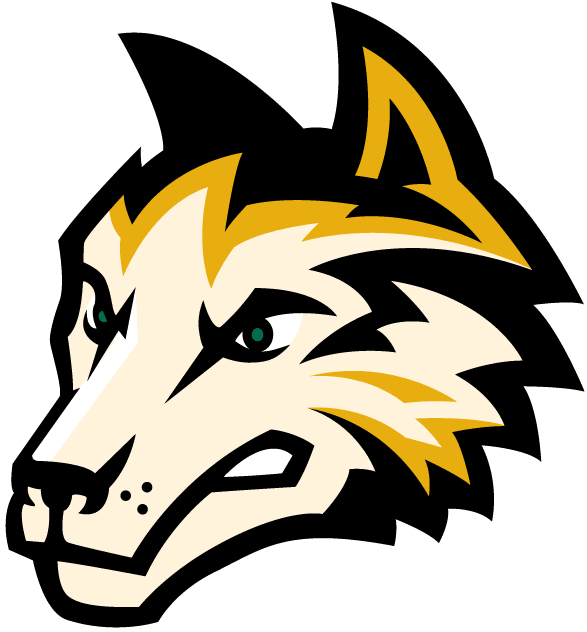 DAYTON – The Wright State men's basketball team hits the road for its next five contests, beginning Thursday night when the Raiders visit Robert Morris for the first time as members of the Horizon League. Wright State has won six games in a row, while Robert Morris has lost its last four overall. Tipoff is set for 7 p.m. from the UPMC Events Center.
Fans can follow the action several ways – via live stats, by watching on ESPN+ or by tuning in on WONE 980 AM. Chris Collins and Jim Brown will have all the play-by-play on the radio.
THURSDAY: WATCH ON ESPN+ | FOLLOW LIVE STATS | LISTEN ON WONE 980 AM | GAME NOTES
LAST TIME OUT
Wright State ran its winning streak to six games on Saturday afternoon with a 72-58 victory over IUPUI to close out the homestand inside the Nutter Center. Up 10 at the break on Saturday, Wright State opened the second half by scoring seven of the first nine points to stretch the advantage before a 12-0 run, keyed by nine points from Trey Calvin, over a two-and-a-half-minute stretch gave the Raiders full control. Tanner Holden led the Wright State offense with a game-high 20 points while adding five rebounds, a pair of assists and a block to complete his stat line. Calvin added 16 points, 13 of which came in the second half as he swiped three steals. Grant Basile tallied nine of his 13 points in the first half, just missing a double-double with a game-best nine rebounds, and Tim Finke chipped in 11 points behind a pair of three-pointers and added five rebounds.
(ROBERT) MORRIS TO COME
Robert Morris comes into Thursday's meeting 2-13 overall and 0-6 to date in its second season in the Horizon League. Wright State won both meetings last season inside the Nutter Center in late January. Grant Basile had a double-double behind a then-career high 29 points in the first contest on his way to two double-digit scoring games, while Tanner Holden had a pair of 16 point games. Robert Morris and Wright State have met four times in the Raiders' now 52 seasons of basketball – last season and back in Wright State's early years. The first meeting came Jan. 24, 1977 inside the old Physical Education Building on the Wright State campus – an 80-76 Raider victory. The following season, the Raiders made the return trip to Robert Morris and came back home with a 90-81 victory on Jan. 26, 1978.
COLONIAL ROAD
Robert Morris has lost its last four contests and is winless in Horizon League play entering Thursday night. The Colonials last win came at Saint Francis on Dec. 22, while RMU's lone home victory was on Dec. 8 against NCCAA member Lancaster Bible College. RMU is in the middle of a five-game homestand, its longest stretch of home or road contests this season. All three of the losses during this stretch – to Youngstown State, Cleveland State and Purdue Fort Wayne – have come by six or less points. Dating back to last season, each of RMU's 10 conference games at the UPMC Events Center as a member of the Horizon League have been decided by six points or less, including four that have gone to overtime. RMU is 2-8 in those contests. The Colonials have three players averaging double-digit points, led by Rasheem Dunn (12.8 ppg). Kahliel Spear (12.5 ppg) paces the team with his 6.9 rebounds per game average, while Kam Farris (10.0 ppg) also averages double figures scoring while leading the team in three-point attempts and three-point baskets made (27-63, 43 percent).
HOLDEN IT DOWN
Tanner Holden has scored 20-plus points in the last four games and five of the last six overall entering Thursday's contest. This season, Holden has scored in double-digits in 15 of 16 games, with 10 games of 20-plus points. He tallied his first double-double of the season – the eighth of his career – on Jan. 1 against Green Bay, while his season-best 26 points on Jan. 8 versus IUPUI was one shy of his career high 27 point effort from Dec. 2019 against Toledo.
NATIONAL ATTENTION
Tanner Holden (80% FT) has made 91 free throws, the most in the country, while his 114 total attempts are currently No. 2 in the country through Tuesday's games. Holden's 300 total points scored is No. 12 in the country, while his 20.0 points per game average is No. 24 nationally. Grant Basile's rebound work is also among the best in the nation: ranking 29th nationally with 134 total rebounds, No. 31 in the country with his 6.60 defensive rebounds/game average and No. 33 nationally in total rebounds/game average with his 8.9 boards per contest.
COURTESY WRIGHT STATE ATHLETIC COMMUNICATIONS