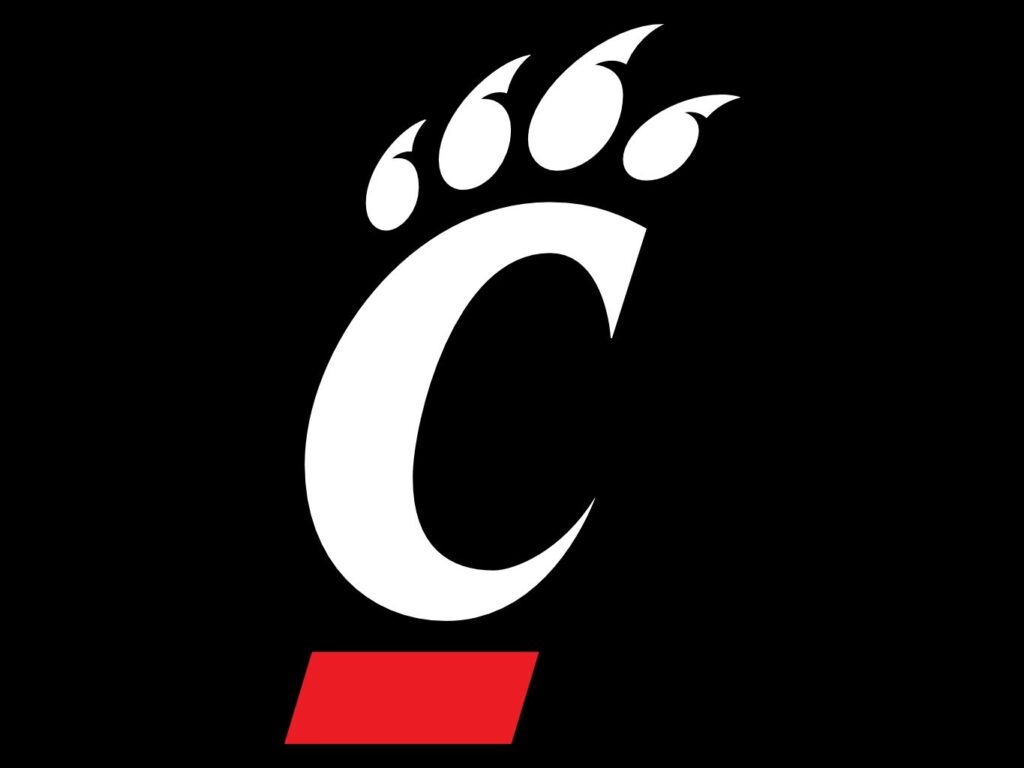 Senior guard David DeJulius scored 20 points for the fourth time this season
CINCINNATI – Hot shooting from the Cincinnati men's basketball's starting guard tandem propelled the Bearcats to a 77-60 victory over SMU on Thursday night at Fifth Third Arena in a nationally-televised game on ESPN.

Senior guard David DeJulius made his first four shots and scored 15 points before halftime en route to 22 points – his fourth 20-point game of the season. Junior guard Mike Adams-Woods scored a career-high 17 points, making a career-best five three-pointers.
It marked the Bearcats' seventh win out of its last eight games that started at 9 p.m. or later.

Adams-Woods made his first three behind-the-arc attempts, including the Bearcats' first two baskets. Sophomore guard Mike Saunders, Jr. dished a career-best seven assists to go along with five points.

UC improved to 11-4 and 1-1 in the American Athletic Conference, halting SMU's eight-game win streak in the process. Cincinnati led by 17 at halftime after tallying season-highs in first-half points (44) and first-half field goal percentage (47%).

SMU dropped to 11-4 and 2-1 in the AAC. The Bearcats used stifling defense to hold the Mustangs to their lowest output of the season and just 31% shooting for the game, including 31% in the first half.

The Bearcats used an 8-0 run after the break to go in front by 25 – 52-27 with 17 minutes left as junior wing Jeremiah Davenport drilled a three and DeJulius continued firing.

SMU cut its deficit to as little as 14, 65-51, with 6:31 left, but senior guard John Newman III scored five-straight points and recorded a steal to put Cincinnati back in front by 19.

The Bearcats started the game 4 of 5 from the field and jumped out to an 8-1 lead after Adams-Woods made a pair of three-pointers in the first minute-and-a-half.

SMU tied the game at 14-14, before DeJulius caught fire. The 6-0 guard from Detroit, Mich., made four consecutive buckets – his first four attempts of the game and a mix of runners and jumpers – to give Cincinnati a 24-16 lead just before the 11:00 mark in the first half.

UC went in front by 11 when DeJulius pulled-up from behind the arc on a fast break, splashing home a jumper from long-range that made the score 34-23 and forced SMU to call a timeout with 4:15 left before the break.

The Bearcats made five free throws and Saunders took a charge at the end of the half as UC took a 17-point lead into the break after a layup by redshirt freshman Viktor Lakhin made the score 44-27.
NOTABLE
– Adams-Woods had career highs in points (17) and three-pointers made (5). His previous high of three-pointers was four, which he also set against SMU almost one year to the day (Jan. 7, 2021). His six made field goals also ties a career-high.
– DeJulius (22 points) recorded his fourth 20-point game of the season tonight.
– Saunders Jr. dished out a career-high seven assists, breaking his previous high of six that he set against Dec. 14 earlier this season.
– Saunders has also hit a triple in 12 of his last 13 games after going 5-for-23 as a freshman.
– UC finished 12-14 (85.7%) from the free-throw line.
– Cincinnati remains undefeated at home against SMU and extended its 10-game winning streak versus the Mustangs, leading 17-5 all-time.
– This was SMU's lowest-scoring performance since it scored 48 against Houston on Jan. 31, 2021.

UP NEXT
Cincinnati travels to Memphis for a 3:30 p.m. game at FedEx Forum that will air on ABC.
FOLLOW THE BEARCATS
For all the latest information on Cincinnati Athletics, please visit GoBEARCATS.com. For up-to-the-minute updates, follow Cincinnati Athletics on Twitter, Instagram and Facebook.

-GoBEARCATS.com-
COURTESY UC SPORTS COMMUNICATIONS