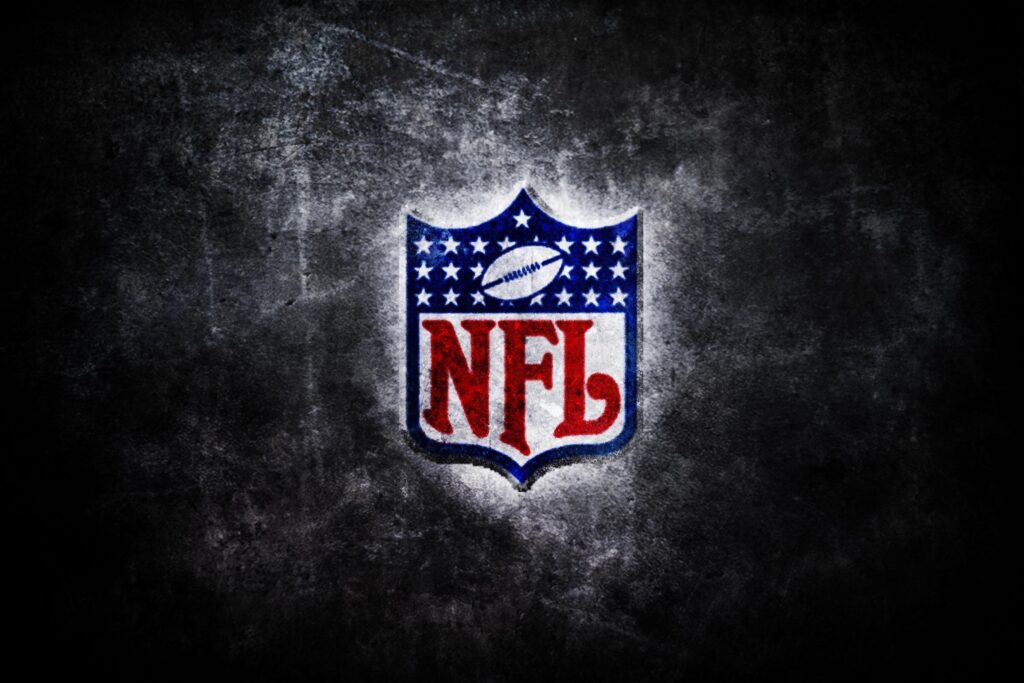 PLAYOFF PUSH: All 16 games are divisional contests in Week 18 and there are still 18 teams in contention for a trip to Super Bowl LVI. There hasn't been more teams still alive for postseason berths entering the league's final week since 2006 (20 teams).
Six division titles have been secured, three of which feature a team that did not win their division in 2020 – the AFC North (CINCINNATI BENGALS), NFC East (DALLAS COWBOYS) and NFC South (TAMPA BAY BUCCANEERS).
The NFC West, coming down to the ARIZONA CARDINALS or LOS ANGELES RAMS, is also guaranteed to have a new winner in 2021, while the AFC East could have a new winner if the NEW ENGLAND PATRIOTS clinch the division this weekend.
This would be the second-consecutive season in which there are five new division winners.
Additionally, both Cincinnati and Dallas won their division after missing the postseason in 2020, while both the AFC East (New England) and NFC West (Arizona) can also have a division winner that missed the postseason last year. At least two teams have won their divisions the season after missing the playoffs in 18 of the past 19 years.

Cincinnati clinched the AFC North after finishing in last place in the division in 2020. In 17 of the past 19 seasons, at least one team finished in first place the season after finishing in last or tied for last.
The PHILADELPHIA EAGLES also clinched a postseason berth this year after finishing in last place in their division last season.
Since 1990, at least four teams every season have qualified for the playoffs after failing to make the postseason the year before.
For the Week 18 playoff scenarios, click here.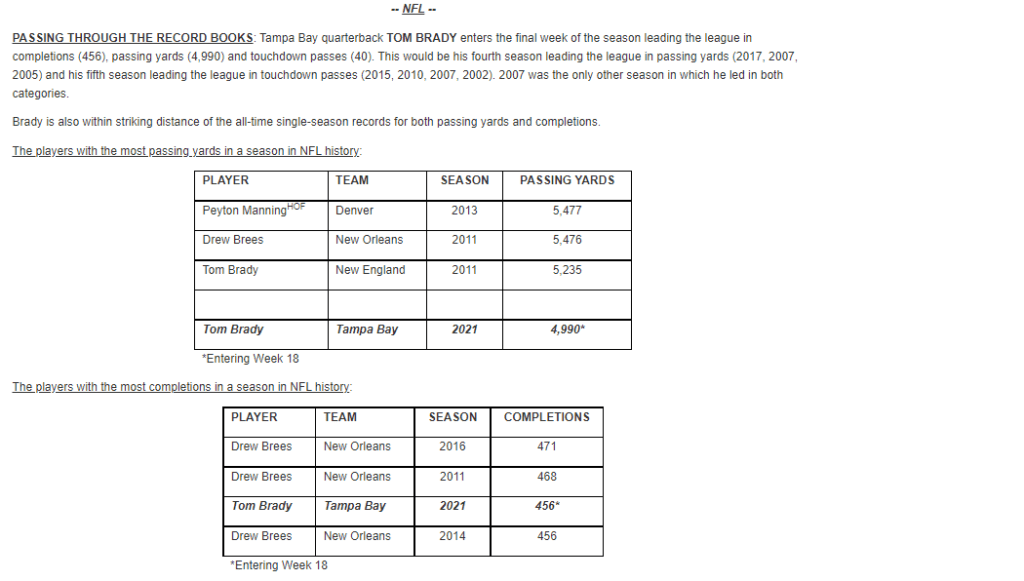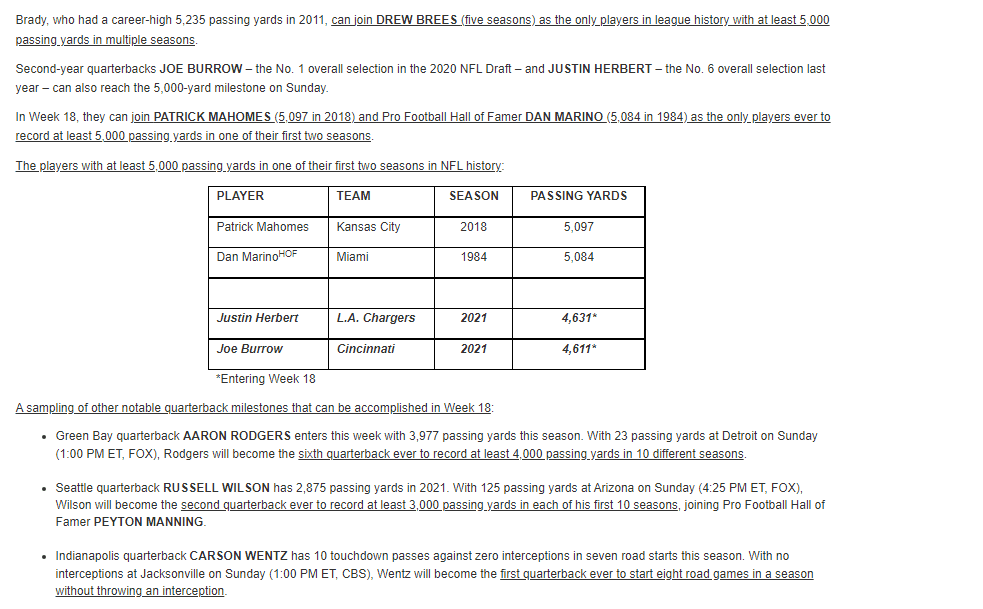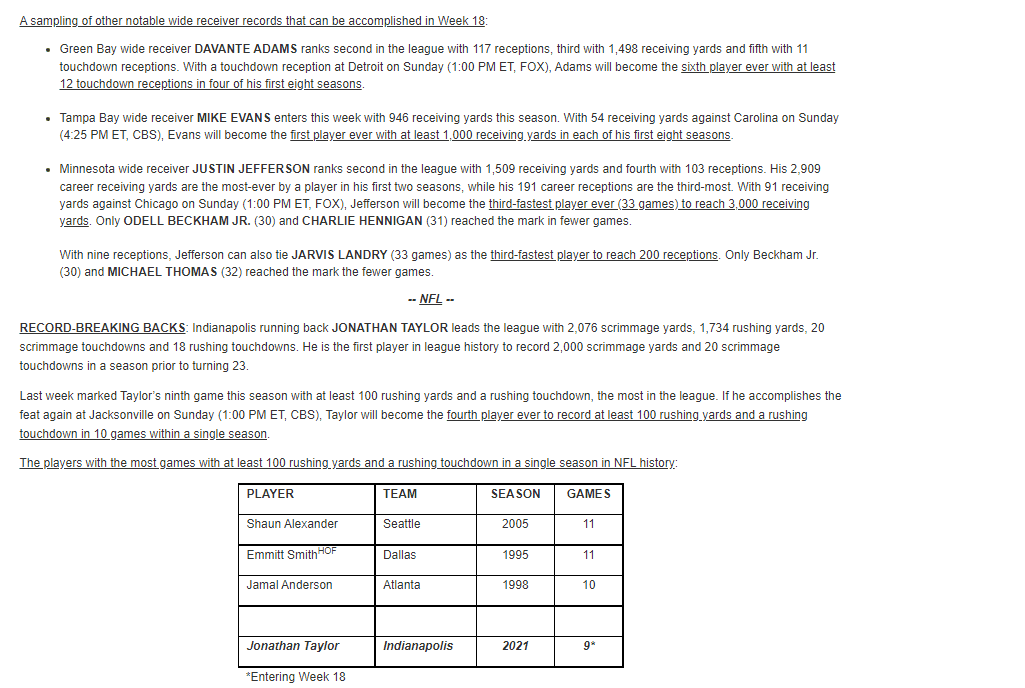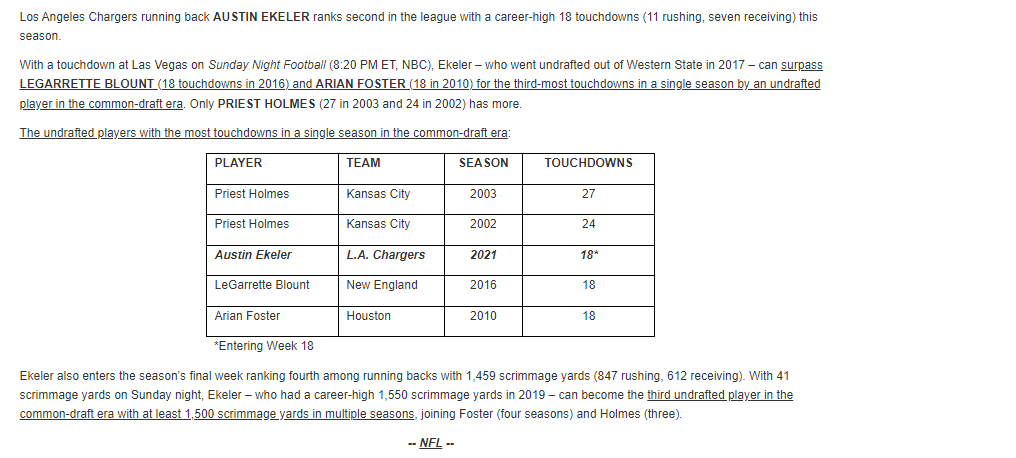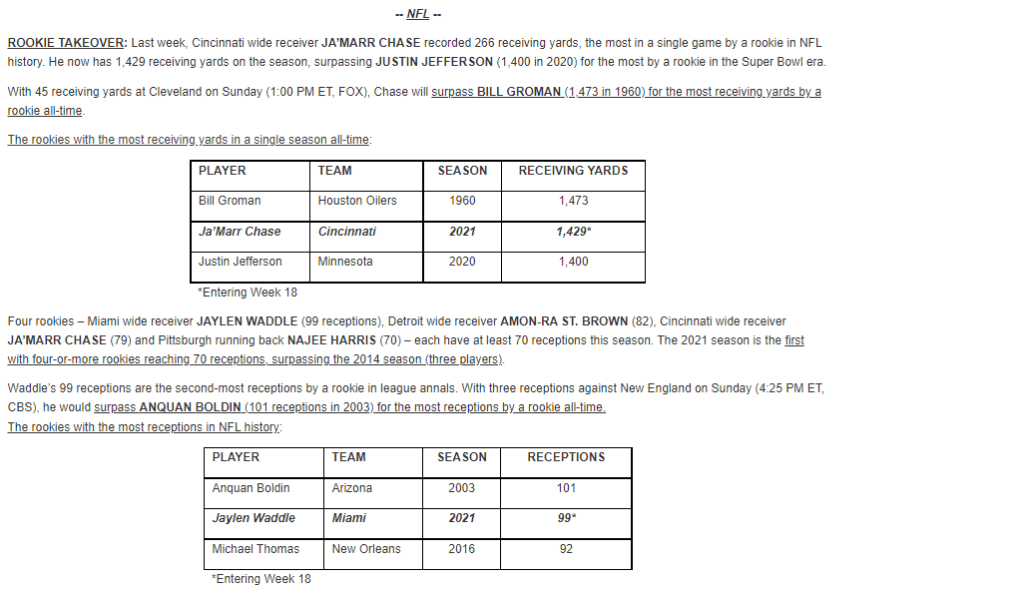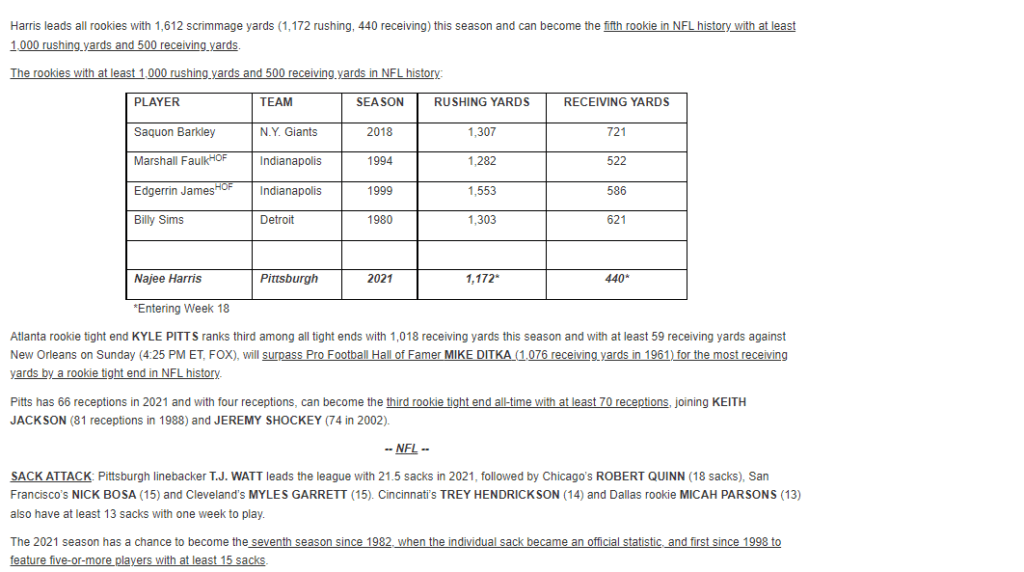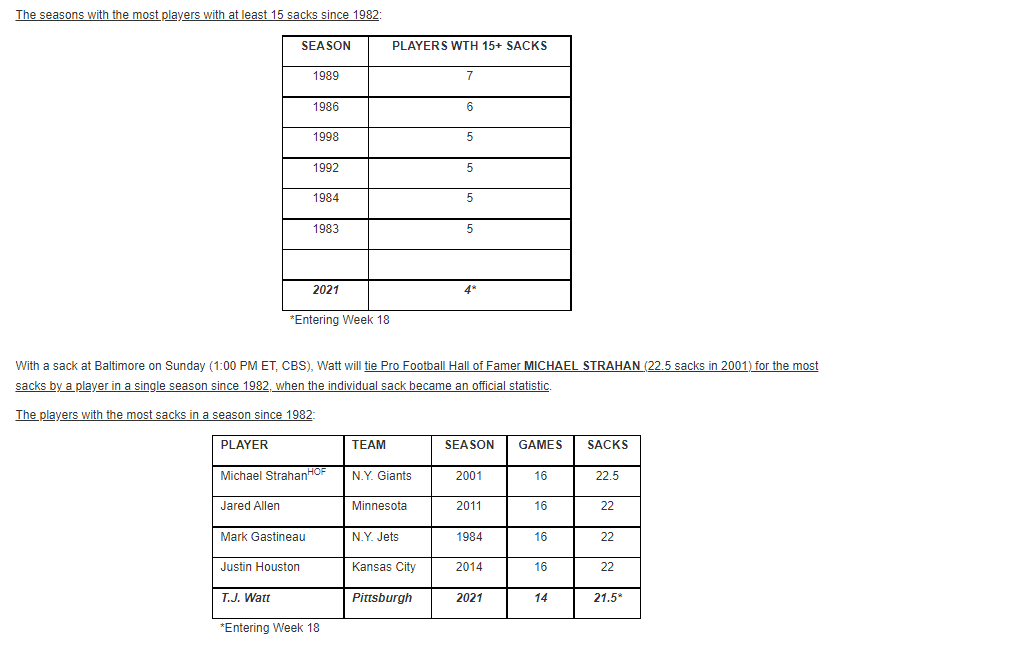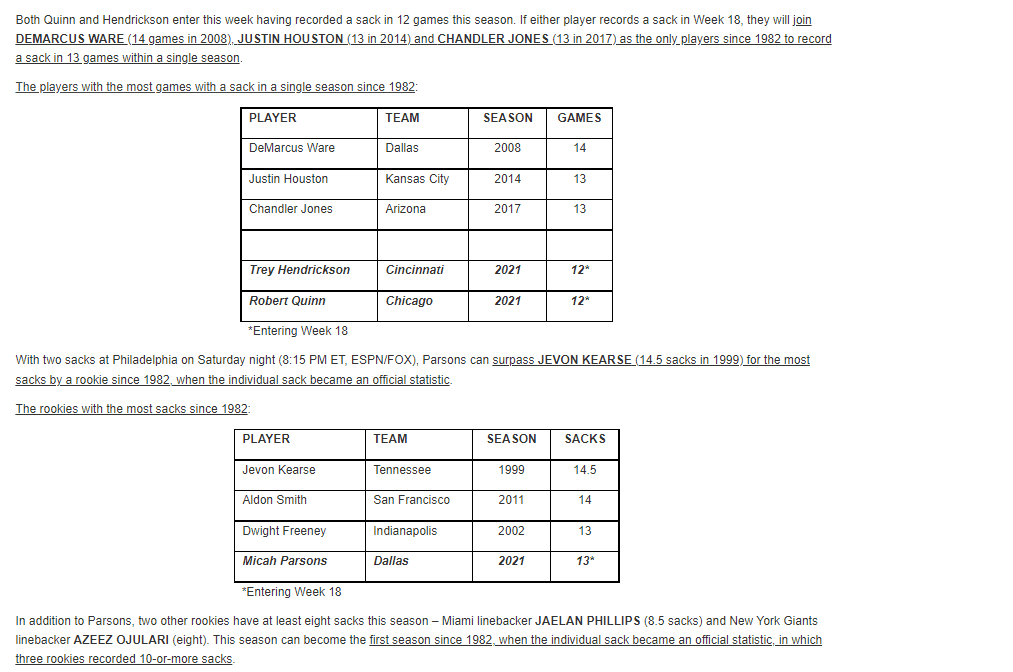 COURTESY NFLmedia.com