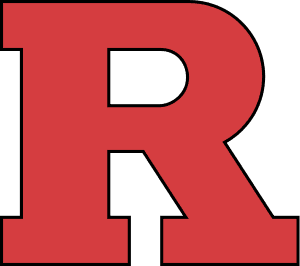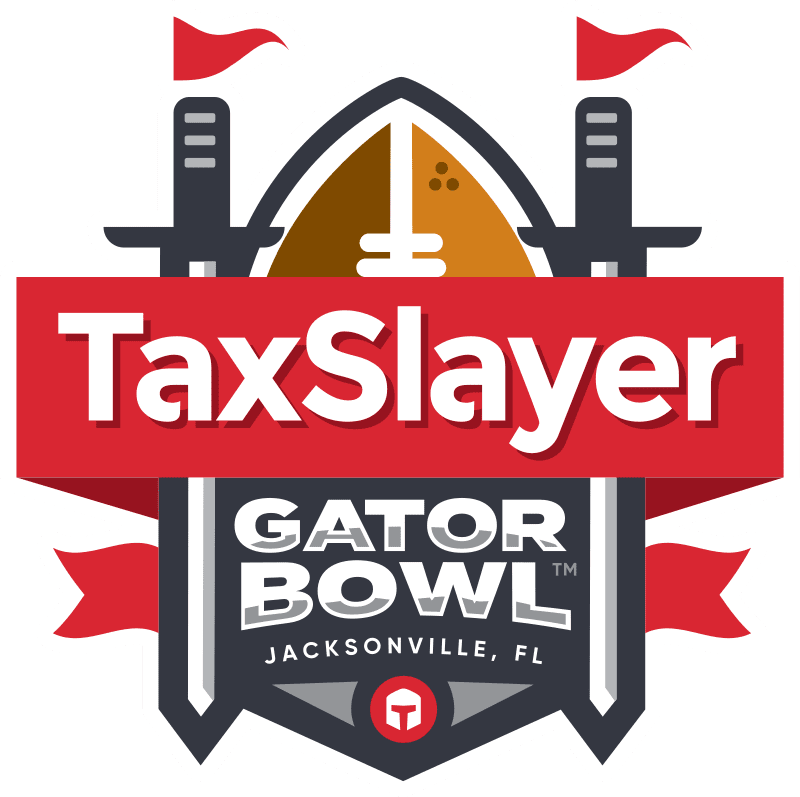 Scarlet Knights set to make seventh bowl appearance under head coach Greg Schiano
RUTGERS (5-7) vs. No. 20 WAKE FOREST (10-3)
December 31, 2021 • 11:03 a.m. ET • ESPN
TIAA Bank Field • Jacksonville, Fla.

PISCATAWAY, N.J. – Rutgers football heads to the TaxSlayer Gator Bowl to face No. 20 Wake Forest for the program's 11th bowl appearance and seventh under head coach Greg Schiano. The Scarlet Knights are 6-4 all-time in bowls and have won the last five coached by Schiano. Kickoff is set for 11 a.m. on New Year's Eve at TIAA Bank Field in Jacksonville, Florida.
 
Fans can purchase tickets through the TaxSlayer Gator Bowl.
 
"This is an exciting time for Rutgers," Schiano said. "I'm so happy for our players to be able to experience a great bowl game atmosphere. Anytime you can go out and test yourself against the country's top talent, it creates a tremendous opportunity for our players to grow and develop. We are looking forward to having the chance to CHOP one more time in 2021."
 
TV: ESPN (ESPN App)
Play-By-Play: Taylor Zarzour
Analyst: Mark Herzlich
Reporter: Alyssa Lang
 
Radio: RWJBarnabas Health Rutgers Sports Network
FOX Sports New Jersey 93.5-FM & 1450-AM, WOR 710-AM, XM 195, Sirius 134, Scarlet Knights App
Play-By-Play: Chris Carlin
Analyst: Mike Teel
Sideline: Anthony Fucilli
Engineer: Paul Shrager
Pre/Post: Marc Malusis, Eric LeGrand & Julian Pinnix-Odrick
 
Student Radio: WRSU 88.7-FM
Chris Tsakonas & Dennis Geissler
Schiano's five bowl victories are ranked tied for second among active Big Ten head coaches. Rutgers has averaged 38.3 points per game in the six bowl games under Schiano.
Rutgers is 2-1 in bowl games against ACC members, defeating NC State (2008 PapaJohns.com) and North Carolina (2014 Quick Lane).
Rutgers won five games for the first time since 2014, last earning a bowl berth that season.
Rutgers is 5-0 this season when committing no turnovers, establishing a +0.42 per game turnover margin (+5 overall) to rank fifth in the Big Ten and 35th nationally. The last season with five turnover-free games was 2009, seeking to make it six for the first time since 1993.
Rutgers has held opponents to 52-for-162 on third down (32.1 percent), the 11th-best percentage nationally. The best mark for a season under Schiano is 30 percent (2006 & 2009).
Rutgers leads the nation with a net punt of 45.34, which is higher than the FBS season record set by BYU in 1983 at 45.04.
Rutgers is second in the Big Ten and 14th nationally with just 40.3 penalty yards per game. That includes seven games with four penalties or less.
Rutgers went 3-0 in non-conference play in the regular season. The last season with a perfect non-conference slate was 2014 (5-0). The Scarlet Knights are 43-19 in non-conference games under Schiano, having won 20 of the last 23.
Schiano is second in program history with 76 wins leading the Scarlet Knights. Frank Burns holds the record (78). The TaxSlayer Gator Bowl is the 17th bowl game in Schiano's coaching career, including a victory as an assistant coach in the 2000 Gator Bowl.
This will mark the first game in Rutgers football history played on New Year's Eve.
The Scarlet Knights return to the Sunshine State for the first time since playing at UCF on Nov. 21, 2013.
Rutgers previously played in a bowl game in Florida in 2009, defeating UCF, 45-24, in the St. Petersburg Bowl.
There are seven Florida natives on the roster: DL Mayan Ahanotu (Tampa), Todd Bowles Jr. (Tampa), LB Austin Dean (Tampa), Henry Hughes Jr. (Tampa), Gavin Rupp (Tampa), Isaiah Washington (Jacksonville) and Joshua Youngblood (Tampa). DL Wesley Bailey (Clearwater Academy International) and WR Carnell Davis (Eau Gallie) also attended high school in the state.
Assistant strength and conditioning coach Kaleb Johnson is a Jacksonville native. A former Rutgers standout and NFL offensive lineman, he made 50 starts with four bowl game appearances for the Scarlet Knights before a playing four seasons (2015-18) in the NFL.
Rutgers allowed two or less sacks in nine games and topped 300 yards of total offense in eight games.
Rutgers has gone for it on fourth down 35 times, the most in the Big Ten and 12th nationally. The Scarlet Knights have 13 conversions.
QB Noah Vedral has 22 completions this season of at least 20 yards and has rushed for 280 yards. He ranks eighth in the Big Ten with an average of 168 yards of total offense per game.
RB Isaih Pacheco is seventh in program history with 2,442 career rushing yards and 11th with 3,039 all-purpose yards.
WR Bo Melton has seven games this season with at least five receptions, ranking sixth in the school record book in career receptions (164) and 10th in career receiving yards (2,011). He is one of 11 players in program history with at least five games of 100 or more receiving yards. He posted a career-high 217 all-purpose yards (116 kickoff return, 48 receiving, 36 rushing, 17 punt return) against Maryland.
Rutgers ranks 11th nationally holding opponents to 32.1 percent on third down. That includes nine games allowing five or less conversions.
Rutgers has three games forcing at least three turnovers, picking up six takeaways in the win at Indiana.
LB Olakunle Fatukasi, named one of 16 semifinalists for the Butkus Award, finished the regular season ranked fourth in the Big Ten and 13th nationally with 9.9 tackles per game. He is of 12 players in program history to reach 300 career tackles at 302.
DL Julius Turner is up to 20.5 career tackles-for-loss and is tied for the program record with 57 games played.
DB Avery Young paces the roster with 21 career passes defended (19 breakups, two interceptions).
Rutgers leads the nation with a net punt of 45.34, which would be a school and NCAA record for a season.
P Adam Korsak has had 122 consecutive punts without a touchback, the longest active streak nationally. He has downed 37 inside the 20 with four settling at the 1-yard line. Opposing punt returners have had a return of less than four yards 67-of-70 attempts, with 63 for zero yards or less. The Aussie earned Second Team All-America honors from multiple outlets.
Rutgers scored its fourth special teams touchdown since 2020 against Delaware on a 62-yard punt return by WR Aron Cruickshank. It was his fifth career kick return score (four kickoff, one punt), needing three to tie the NCAA record.
Rutgers has blocked 61 kicks under head coach Greg Schiano.
PK Valentino Ambrosio is 11-for-15 on field goals with seven career games with multiple makes.
1978 Garden State Bowl: Arizona State 34, Rutgers 18
2005 Insight Bowl: Arizona State 45, Rutgers 40
2006 Texas Bowl: Rutgers 37, Kansas State 10
2008 International Bowl: Rutgers 52, Ball State 30
2008 PapaJohns.com Bowl: Rutgers 29, NC State 23
2009 St. Petersburg Bowl: Rutgers 45, UCF 24
2011 New Era Pinstripe Bowl: Rutgers 27, Iowa State 13
2012 Russell Athletic Bowl: Virginia Tech 13, Rutgers 10 (OT)
2013 New Era Pinstripe Bowl: Notre Dame 29, Rutgers 16
2014 Quick Lane Bowl: Rutgers 40, North Carolina 21
Rutgers will take on Wake Forest for the third time in the TaxSlayer Gator Bowl. The teams played a home-and-home in 1997 and 1999 with the Demon Deacons winning both meetings.
Rutgers and Wake Forest have one common opponent from 2021, playing Syracuse at the Carrier Dome. The Scarlet Knights defeated the Orange, 17-7, on Sept. 11, while the Demon Deacons won, 40-37, in overtime on Oct. 9.
The last meeting took place on Oct. 2, 1999, in Winston-Salem. The Scarlet Knights built a 10-0 lead in the second quarter on a 35-yard field goal by PK Steven Barone and a 62-yard connection from QB Mike McMahon to WR Antoine Lovelace. However, the Demon Deacons scored the next 17 points to win, 17-10. RB Jacki Crooks led RU with 62 rushing yards and McMahon threw for 256.
On 1997 Senior Day at Rutgers Stadium, Wake Forest won, 28-14, in the first meeting between the programs. The Demon Deacons had a 4-0 edge in the turnover battle. Down 17-0, McMahon recorded touchdown passes to WR Walter King and WR Andy Holland to cut it to 17-14 at halftime. P Jared Slovan booted a 77-yard punt, third-longest in Rutgers history.
Rutgers game highs versus Wake Forest:

Rushing Yards: Jacki Crooks, 62 (1999)
Passing Yards: Mike McMahon, 256 (1999)
Receiving Yards: Walter King, 45 (1999)
Season tickets are on sale for the 2022 season at SHI Stadium. Click here for more information.

Follow Rutgers football on Twitter (@RFootball), Facebook (/RFootballShow) and Instagram (@rfootball) for the latest news and updates. Also subscribe to the YouTube channel and bookmark Rutgers.Football, the Scarlet Knights' dedicated recruiting site.

COURTESY RUTGERS ATHLETIC COMMUNICATIONS