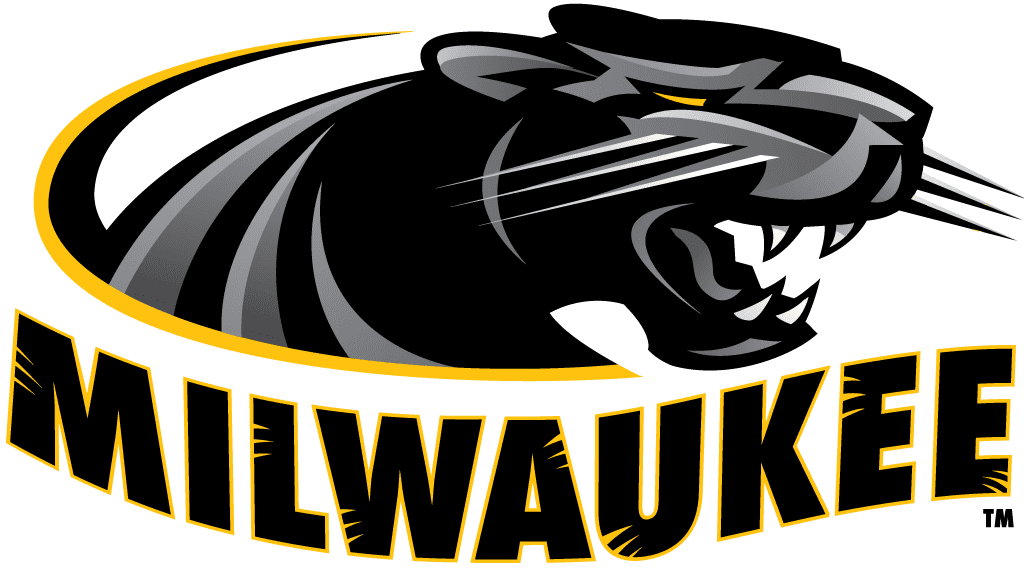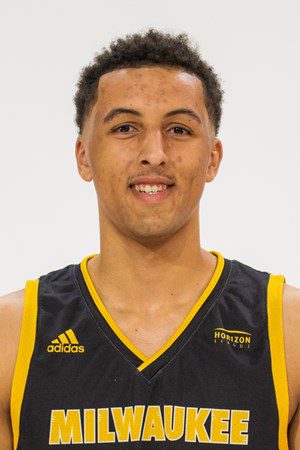 The Milwaukee men's basketball team will be back on the court and returns to Horizon League action with a road trip to Ohio and Kentucky, starting the trek with a battle against Wright State Thursday. The Panthers and Raiders are two of four teams to open league play at 1-1 and will tip-off at 6 PM CST on ESPN+. The matchup will have live statistics available and it will also feature the "Educators Credit Union Milwaukee Panther Men's Basketball Radio Broadcast", which airs on 540 ESPN Radio, 101.1 FM, and streaming services. Scott Warras is on the call for his sixth season as the voice of the Panthers and all links are posted on the MKE website.
LOOKING AT THE RAIDERS
Wright State returned 10 players from last season's squad that finished 18-6 overall and recorded a 16-4 conference mark on its way to a third straight season in which it claimed at least a share of the Horizon League regular-season title. Three returning Raiders earned Horizon League postseason honors, with Tanner Holden on the First Team, Grant Basile on the Second Team and Tim Finke garnering All-Defensive honors, with former Raider Loudon Love picking up a second straight HL Player of the Year honor. The team has started 4-7 overall, but did pick up a huge 84-70 victory over North Carolina State on the road in its most recent action (Dec. 21). Basile earned Horizon League Player of the Week honors after putting up 23 points and 16 rebounds in that win. He enters play Thursday second on the team with a scoring average of 18.0 ppg while adding a team-high 9.8 rebounds per contest, a number that ranks second in the league. Holden puts up 19.1 ppg/5.5 rpg and is shooting 53.3 percent from the floor, with his scoring average currently third in the conference.
SERIES HISTORY
The series is close to even, with Wright State holding a 34-31 all-time lead, as well as 33-30 edge in MKE's NCAA Division I era. The most recent matchup was the memorable postseason comeback last winter, where Milwaukee overcame a 24-point deficit in the final 6:26 of regulation to claim a stunning 94-92 victory in overtime. Prior to that WSU has had the better of it of late, sweeping the season series each of the last three years, as well as knocking Milwaukee out of the postseason in March of 2018 to help reach a seven-game win streak in the matchup overall.
LIKE FATHER, LIKE SON
The following is the list of father/son coach-player combinations across NCAA Division I basketball this year. Amazingly enough, the Horizon League has four teams on the list!
School Head Coach/Son
Milwaukee Pat Baldwin/Patrick Jr.
Detroit Mercy Mike Davis/Antoine
UIC Luke Yaklich/Griffin
Wright State Scott Nagy/TJ
Boise State Leon Rice/Max
Connecticut Dan Hurley/Andrew
Iowa Fran McCaffery
Connor/Patrick
Liberty Ritchie McKay/Gabriel
Memphis Penny Hardaway/Jayden
Michigan Juwan Howard/Jace
Michigan State Tom Izzo/Steven
Miss. Valley State Lindsey Hunter/Caleb
Nebraska Fred Hoiberg/Sam
South Carolina Frank Martin/Brandon
S.Carolina State Antonio Madlock/Antonio Jr.
USC Upstate Dave Dickerson/Dave III
Southern Sean Woods/DeSean
Syracuse Jim Boeheim
Buddy/Jimmy
Texas Southern Johnny Jones/John
Western Illinois Rob Jeter III/Rob IV
WKU Rick Stansbury/Noah
TOP OF THE LIST
Patrick Baldwin Jr. picked up preseason recognition from across the country as he prepares for one of the most highly-anticipated seasons in program history. The accolades started with a spot on the Preseason All-Horizon League First Team as well as the Newcomer of the Year and a member of the preseason first-team with Blue Ribbon Yearbook and have only ramped us since then:
*One of 50 watch list members for the Lou Henson Award, presented annually to the top mid-major player in Division I basketball.
*One of 50 players on the Wooden Award Preseason Top 50 Watch List; the only player from the Horizon League on the list.
*One of 20 watch list members for the Julius Erving Small Forward of the Year Award. The annual honor in its eighth year recognizes the top small forwards in NCAA Division I men's college basketball.
*One of 40 watch list members for the Lute Olson National Player of the Year Award. The award, which is presented annually to the top player in Division I basketball, is named in honor of Hall of Fame coach Lute Olson, who won 776 games in 34 seasons, 24 of which were spent at Arizona.
*One of 50 watch list members for the Jersey Mike's Naismith Trophy.
USA! … USA! … USA!
Patrick Baldwin Jr. got back on the court this past summer, taking part in the 2021 U19 World Cup, helping Team USA to the gold medal with an 83-81 victory over France. Baldwin Jr. played a big part on Team USA and its run to a perfect 7-0 record in the event that wrapped up in mid-July, averaging 7.7 points, 5.0 rebounds, and 2.0 assists per game, while shooting 47 percent from the floor (21-of-44).
MAKING HORIZON LEAGUE HISTORY
Patrick Baldwin Jr. is the highest-ranked freshman recruit to ever sign with a Horizon League program. The only other close frosh comparison is Ray McCallum Jr., who played at Detroit Mercy (2010-13) for his father as his coach. McCallum was a consensus top 50 player in high school, was ranked as the No. 5 guard and the No. 17 overall recruit in the nation by ESPN. Since 1998, not a single consensus Top-5 recruit has chosen to play for a mid-major program. Baldwin is the first Top-10 24/7Sports Composite high school recruit to sign with a school outside a power conference (not named Gonzaga or Memphis) since Western Kentucky inked Charles Bassey, who was No. 6 overall in 2018. His presence, along with a strong group of returners headlined by DeAndre Gholston and Josh Thomas, also had the Panthers receiving votes in the preseason CollegeInsider.com Mid-Major poll.
IT'S PBJ TIME!
Patrick Baldwin Jr. signed his National Letter of Intent with the Panthers in May, wrapping up a whirlwind process that had Milwaukee, Duke, and Georgetown as his final three destinations. Baldwin Jr., a 6-foot 9-inch forward, comes to Milwaukee after playing at Hamilton Sussex High School. He is a consensus five-star recruit and one of the highest-ranked players in the 2021 class. Named a 2021 McDonald's All-American – the first time a player from the state of Wisconsin has earned the distinction in six years – Baldwin was also named the 2020 Gatorade Wisconsin Player of the Year after leading Hamilton to a 22-3 record while averaging 24.3 points and 10.8 rebounds per game.

Baldwin Jr. chose Milwaukee over a final Top 10 that consisted of Duke, Georgetown, Kentucky, Michigan, Northwestern, North Carolina, UCLA, Virginia, Wisconsin, and the Panthers. The top shooting forward recruit in the country, Baldwin suffered a season-ending ankle injury in the second contest of the season this winter, unable to play the rest of the way. He scored 1,595 points for the Chargers and was on pace to go finish with over 2,000 before the injury. Baldwin was considered the No. 4 player nationally in the class of 2021 according to 24/7 Sports composite rankings. He is currently listed as No. 4 by both RIVALS.com and ESPN (where he was No. 1 at one point prior to the injury).
LAST TIME OUT
Devon Hancock came off the bench to score a career-high 18 points and help lead Milwaukee to a 74-52 victory over Saint Xavier Dec. 23 at UWM Panther Arena.

The Panthers (3-9) controlled the matchup from start to finish, using a 15-1 scoring spree midway through the second half to put it away against the Cougars (8-8). Hancock was just one of five different players to finish with double-figure scoring outputs. Hancock was a pleasant surprise, coming into the day with a career-high of eight points he had reached on a pair of occasions last season. He had that beat with nine by intermission and finished 6-of-11 from long distance on the day.

DeAndre Gholston added 15 points, while grabbing eight rebounds and collecting four steals to tie a career high. Tafari Simms finished with 13 points, just missing a double-double with a career-best nine rebounds. Joey St. Pierre was big inside as well, finishing with 10 points, seven boards, and a pair of blocks.

Jordan Lathon had the crowd on triple-double watch going into the break, finishing with 12 points, nine rebound, and six assists.

HOW'S THAT FOR A BREAKOUT?
With the Panthers playing shorthanded against Saint Xavier Dec. 23, Devon Hancok carried the load with a breakout game, leading the way with 18 points – all of which came from long distance (he finished 6-of-11 3FG). The outing more than doubled Hancock's prior career-high in points, which was eight from a pair of occasions last season (against Purdue Fort Wayne in January and IUPUI in February). He also played almost 27 minutes, topping his former best of 20 in the process. From the perspective of "taking advantage of an opportunity", prior to the outburst against the Cougars, Hancock had played 29 total minutes in six games this season without scoring, missing three shot attempts and adding a rebound.
DEEEEEEEE-FENSE!
The Panthers have been very good on defense so far this season, leading the Horizon League with its .391 opponent field-goal percentage – a number that ranks No. 52 in the country. Milwaukee held Saint Xavier to just 29.7 percent (19-of-64) shooting from the foor Dec. 23, the second time this season they have held an opponent below .300 (North Dakota was held to .290). In addition to those two stellar outings, the Panthers have also held five other opponents to .388 or less on field goal attempts this season.
TRIPLE-DOUBLE POTENTIAL
Jordan Lathon has shown he can do it all this season, most recently putting together a line of 12 points, nine rebounds, and six assists against Saint Xavier Dec. 23. The rebound total was a season-high, but Lathon has shown the ability to grab boards in his tenure (his career high is 18). He can score (19 double-figure scoring games), as well as hand out assists (career-best 10 against RMU earlier this season. If the basketball stars align, he could possibly become the fourth Panther all time to record a triple-double.
BACK IN THE FLOW
After missing three games due to injury, Patrick Baldwin Jr. returned to action with a brilliant performance, leading the way with 26 points as MKE downed Robert Morris Dec. 4. His 26 points included a perfect 6-for-6 showing from three-point range, tying the program game record for 3PT field-goal percentage set 30 years ago. His 26 points also marked the third-most by a freshman in school history.
MOST POINTS IN A GAME, FRESHMAN
31 Roderick Johnson vs. CSU on 2/8/96
31 Roderick Johnson vs. NIU on 2/15/96
29 Pat McCabe vs. Loyola on 1/19/95
26 PBJ vs. Robert Morris on 12/4/21
24 Clay Tucker vs. C. Michigan on 11/20/99
24 Chad Angeli vs. Loyola on 2/12/98
24 Damion Ninkovic vs. Detroit on 1/29/98
SINGLE-GAME 3FG%
1.000 (6-6) Baldwin Jr. 2021
1.000 (6-6) Joe Schultz 1991
1.000 (5-5) 4x, last Darius Roy in 2020
Baldwin Jr.'s 6 triples are the second-most 3's in a game by a frosh, with the 7 that McCabe posted in 1995 the top mark. He was rewarded with Horizon League Freshman of the Week honors, becoming the first-ever Panther to pick up the weekly award twice in a season.
A REAL 20-SOMETHING
The career of Patrick Baldwin Jr. is off and running, with the program not seeing a freshman put up such prolific single-game scoring numbers since Clay Tucker went for 24 against Central Michigan to open 1999-2000 season. PBJ now has two games of 20-plus points, with Tucker holding the program record when he recorded 20-or-more five times over the course of his first season at Milwaukee.
The last MKE freshman to score 20-plus prior to Baldwin Jr. was Bryce Nze, who finished with 22 vs. UIC in January of 2017. The list below are all of the 20-point outings by Panther freshmen since 1999.
20-PLUS BY A FRESHMAN SINCE 99-00
26 PBJ vs. Robert Morris on 12/4/21
24 Clay Tucker vs. CMU on 11/20/99
23 Tucker vs. UIC on 2/12/00
23 Tucker vs. Loyola on 1/15/00
22 Bryce Nze vs. UIC on 1/17/17
21 PBJ vs. ND on 11/9/21
21 Tucker vs. Troy State on 12/3/99
20 Tucker vs. Iowa State on 12/8/99
NEW HIGH FOR NEW-BY
Donovan Newby set a new career-high against Yale Nov. 24, leading the way with 16 points. That topped his former high-water mark of 12 set earlier this season (in the opener against North Dakota), and also gave him two games of double-digit scoring in 2021-22 – matching his season total from a year ago. Melo was helped by a 4-of-7 effort from deep, which also marked personal-bests as a Panther. He added three rebounds, two steals, and a block against the Bulldogs. He was in double-figures again his next outing, adding 12 points against Alcorn State Nov. 28. He made it three in a row with 13 more against Youngstown State Dec. 2 and again with 16 in the win over Robert Morris Dec. 4. Newby is having a fantastic second year in the Black & Gold, entering play Thursday with 98 points on the season after recording an even 100 his first go-around last winter.
NOT IN MY HOUSE!
Joey St. Pierre has quickly made his presence in the paint known to opponents, currently leading the Horizon League with 2.1 blocks per game, a number that also ranks inside of the Top 50 in the NCAA. He rejected four Youngstown State shots Dec. 2, the most for a Panther in over 175 games – before adding four more his next outing against Robert Morris. The last to block five-plus in a game was back in January of 2016 when J.J. Panoske set the school record with eight against Northern Kentucky.
BLOCK PARTY
Joey St. Pierre had four of the 10 Panther blocks against Robert Morris Dec. 4, a team total that ranks tied for third-most in a single game in program history.
1. 14 vs. Northern Kentucky 1/4/16
2. 11 vs. Illinois Tech 11/24/95
T3. 10 vs. Robert Morris 12/4/21
T3. 10 vs. San Diego 12/23/00
JOEY BUCKETS
It took until the final rebound of the contest, but Joey St. Pierre grabbed that final board against Yale Nov. 24 to give him his first double-double as a Panther. He finished with 10 points and 10 rebounds, adding a pair of blocks and a steal. He is the second Panther to record a double-double this season, joining Patrick Baldwin Jr., who has two. St. Pierre almost made it back-to-back double-doubles, going for 13 points and a team-best nine rebounds against Alcorn State Nov. 28.
LEAGUE LIFTOFF
Milwaukee broke a recent skid in Horizon League openers last year, topping Green Bay (68-65) after having dropped the initial game of the conference slate each of the prior six times, dating back to an 82-76 victory over Youngstown State in 2013-14. Since joining the MCC/Horizon League, Milwaukee is now 14-14 in league openers following the tough loss to YSU.
SUPER SUB
Josh Thomas put together a great outing against EKU Nov. 13, leading the way with 23 points while also recording a 10-of-12 effort from the field, with the .833 shooting percentage now tied for the third-best single-game effort in program history.
SINGLE-GAME FG%
.846 (11-13) Adrian Tigert 2006
.846 (11-13) Dylan Page 2003
.833 (10-12) Thomas 2021
.833 (10-12) Bryce Nze 2017
.833 (10-12) Marc Mitchell 1992
TWICE IS NICE
Patrick Baldwin Jr. added to his resume quickly, becoming the first freshman in Milwaukee's DI history to record double-doubles in each of his first two appearances when he posted 19 points and 11 rebounds against EKU Nov. 13 – earning PBJ Horizon League Freshman of the Week honors (20 ppg/10.5 rpg). The season record should come quickly as well, held by Adrian Tigert back in 2003-04, a year in which AT didn't post his first until game No. 5 and finished the campaign with four double-doubles. For Baldwin Jr., the league honor was just the third time a Panther has claimed the accolades since the conference instituted them for the 2013-14 campaign, as well as the first time since Bryce Nze won in January 2017.
DANDY DEBUT FOR PBJ
Patrick Baldwin Jr. lived up to the hype in the season opener, leading the Panthers to a 75-60 victory over North Dakota Nov. 9 with a team-high 21 points and 10 rebounds. The final numbers were significant for the highly-touted freshman, posting the first double-double in a season opener for a Panther frosh since Tony Meier recorded a double-double of 14 points and 12 rebounds against Loyola Marymount on November 14, 2008. His point total of 21 was also the highest for a freshman in a season opener since Clay Tucker lit up Central Michigan for 24 in his MKE debut in the 1999 opener – a game Tucker sank a three at the buzzer to win. In addition, it marks only the fourth time since Meier that a frosh has netted double-figures in the opener: Jeremy Johnson had 11 against MSOE in 2016-17, Justin Jordan finished with 11 in the 2014-15 debut against Auburn, and Grant Coleman had 14 off the bench against Kansas State a season ago.
IT WAS WORTH THE WAIT
It was a long time coming for Vin Baker Jr., taking the court November 9 for the first time since the end of the 2019 season – a span of 993 days. Since that date, Baker Jr. spent the 2019-20 season sitting with Milwaukee due to transfer regulations and then missing all of the 2020-21 campaign due to injury. But he came up big against North Dakota, contributing 11 points off the bench, including an emphatic dunk in the closing minutes that put the game away and set off a huge celebration on the MKE bench. His 11 points tied his career-best, matching the 11 he scored against Pittsburgh in Feb. 2018.
MELO MAKES HIS MARK
Donovan Newby is coming off a solid true freshman campaign last winter and got the 2021-22 campaign started with a bang – hitting for a career-high 12 points off the bench in the win over North Dakota Nov. 9. He made 3-of-6 shots from the floor and all four of his free throws, quickly topping his high-water mark of 10 points that he recorded against both Cleveland State and IUPUI in late January last winter. He also led the way with four assists and added a pair of steals and boards.
AND WE'RE OFF
A couple of different looks to the season opener, which saw Milwaukee playing its opening game of the season on the road for the sixth time in the last nine years. The team is now 19-13 in season openers since returning to the NCAA Division I ranks full-time in 1990-91, which also includes a 72-62 victory over Concordia Wisconsin to start the 2019-20 slate two years ago. In all, the Panthers have also posted a 5-12 mark in season openers played away from home in that span. On the flip side, MKE is 26-5 in that same stretch in home openers, claiming victories in 19 of the past 21 (13 in a row at one point). This was the fifth opener for head coach Pat Baldwin, having gone 2-2 over the previous four seasons at the helm (the team fell at Kansas State last year, 76-75).
WELCOME TO MKE!
Brian Taylor and Dylan Arnett have signed their National Letters of Intent and are set to play for the Panthers next year.
Taylor, a 6-foot-4, 170-pound point guard, is set for his senior season at DeSmet Jesuit High School in St. Louis. This will be his third year as the starter and excels on both ends of the court. A year ago, he averaged a team-best 13.2 points in addition to 4.8 rebounds, 3.8 assists, and 2.0 steals per game in helping the Spartans finish 15-7 and a spot in the State Class 5 quarterfinals. Arnett is a senior at DePaul College Prep in Chicago and was a big contributor on the No. 1 team in the state of Illinois that ranked No. 23 nationally last year. A 6-foot-9 forward who can run the floor, Arnett vaulted up the City/Suburban Hoops Report's Class of 2022 rankings after earning Chicagoland Prep Hoops Sixth Man of the Year honors.
GETTING THINGS ROLLING
The Panthers had a pair of players on the Preseason All-Horizon League Team, with Patrick Baldwin Jr. on the First Team and key returner DeAndre Gholston a member of the Second Team. It's the second straight season the Panthers have had at least one honoree, with Te'Jon Lucas tabbed for second team status last year. Gholston led the Panthers in scoring (16.8 ppg) last winter.
LOOKING TO ADD TO DRE'S DAY
DeAndre Gholston made an immediate splash in his first season with the Panthers, starting all 22 games while leading the team in scoring (369 points/16.8 ppg), minutes (33.1 mpg), and steals (25 steals) and also finishing second in rebounds (114 rebounds/5.2 rpg). He connected on 43.9 percent (127-of-289) of his field goals, 37.4 percent (46-of-123) of his 3's, and 80.2 percent (69-of-86) of his free throws, finishing fifth in the Horizon League in scoring, sixth in free-throw percentage, 11th in 3FG/G (2.1), 13th in minutes, 20th in steals, and 23rd in rebounding. Dre also paced MKE with 19 games of double-figure scoring, including a team-high eight games of 20-or-more (a season-high of 31). In the end, he led the team in scoring nine times and in rebounding on six occasions.
WINTER SPORTS SPECTATOR POLICY
The Milwaukee Athletic Department looks forward to welcoming fans to all home Panther athletics events this winter. Consistent with the decision made by the university in August, there will be no limit on the capacity of our venues. However, in accordance with the CDC, Milwaukee Public Health Department recommendations and University of Wisconsin-Milwaukee campus policies, masks will be required for all spectators, regardless of vaccination status, at UWM Panther Arena this season.
COMEBACK KIDS DEFINE THE PHRASE
The Panthers picked up the nickname "Comeback Kids" last year after a roller coaster of decisions that saw the team record victories in four different games after trailing by at least 10 points in the contest. The 94-92 quarterfinal victory over Wright State, however, took it to a whole new level. In roaring back from that 24-point deficit, the team claimed some unique status:
*The Panthers had a win probability of 0.03% at its lowest point, per KenPom, matching the largest comeback since KenPom began tracking it.
*KenPom also ranked Milwaukee's win against Wright State as No. 1 and its Jan. 23 victory against Cleveland State No. 2 as the top comebacks in the NCAA this season.
*Second-largest deficit EVER overcome in NCAA history over the final 5 minutes of a game (MKE trailed by 18 at the 5:00-mark, two other teams all-time won after being down 19. Nevada in January 2017 and Western Carolina in November 2019).
*Milwaukee matched its largest deficit overcome in school history, equaling the effort in the 81-75 victory over UC Davis on November 15, 2008. That day, UWM also made up a 24-point deficit, trailing 51-27, with 54 points in the second half.
*For reference, the only other comeback of 20-or-more points in MKE's DI history occurred in a contest where they rallied from a 21-point second-half deficit against Virginia Tech in December of 2001.
The question of "HOW?" gets thrown around discussing the end of regulation. Over the final 6:26, the Panthers went 11-for-13 from the field (4-6 on 3's), 7-for-9 from the free throw line and came up with three steals. While doing that, they also held the Raiders to 1-for-7 field-goal shooting and forced six turnovers, while watching WSU hit 7-of-12 free throws.
BACK ON THE AIR BABY!
The Milwaukee Athletic Department and its exclusive multimedia rightsholder, Milwaukee Panther Sports Properties, announced in August that Panther men's basketball will be heard on Good Karma Brands' 540 ESPN and 101.1 FM starting this fall. MKE's new multi-year relationship with 540 ESPN provides Panther fans the opportunity to hear quality game broadcasts throughout the entire season on two market stations. Fans will hear the familiar voice of hometown play-by-play announcer Scott Warras, who will be calling Panther game action for the sixth consecutive year. The broadcasts will also be available on-line and via mobile devices.
ICE IN HIS VEINS FOR DRE
DeAndre Gholston went off for a career-high against Wright State in the quarterfinals, finishing with 31 points to top his former best of 29 – which coincidentally also came against the Raiders Feb. 12. It was also his team-best eighth game of 20-or-more points last season, with four of them coming in his last six outings. His 31 included some clutch points – a long 3 from the wing to tie the game with 1.3 seconds left in regulation and a 6-for-6 effort from the line to put MKE ahead to stay in the final 40 seconds of overtime.
EYES ON THE PRIZE
Donovan Newby worked his way into the starting lineup as a freshman last winter, getting the call for the first time against IUPUI Jan. 30. One thing he did amazingly well at all season long was make free throws. With six attempts against IUPUI Feb. 25, he reached the record book minimum (40 attempts) and put his name at the top of the list. He also made 20 straight last year (missing vs. IUPUI Jan. 29), making him just the third player to sink at least 20 straight since Jordan Aaron set the school mark of 32 back in 2012-13. Matt Tiby (20 in 2013-14) and Vance Johnson (26 twice in 2018-19) are the others.
SEASON FT% RECORD
1. Donovan Newby (2020-21): .902 (37-41)
2. Pat Easterlin (1993-94): .870 (40-46)
3. Jordan Aaron (2012-13): .864 (95-110)
4. Vance Johnson (2018-19): .860 (80-93)
5. J.J. Panoske (2014-15): .857 (36-42)
OFFENSE ON OVERDRIVE
The 2020-21 campaign was a unique year for Milwaukee basketball to say the least, and the team added another wrinkle to it over the six games ending March 2, scoring 80-or-more points each time. That marked the first stretch of six games at 80-plus points since a stretch of 10 in a row spanning the end of the 1990-91 season (5 games) and the start of 1991-92 (also 5 games). Last year's group of Panthers averaged 85.2 ppg over the last half dozen contests.
MINUTES MAKERS
Playing into double-overtime against the Golden Grizzlies in February of last winter allowed a pair of Panthers to join the all-time record list for minutes played, which is topped by the 52 Darius Roy played against Western Michigan in 2019's 3OT thriller – a game Roy did not even actually start.
1. Roy: 52 vs. Western Michigan, 11/9/19
2. Josh Thomas: 50 vs. WMU, 11/9/19
3. Te'Jon Lucas: 49 vs. Oakland, 2/20/21
BIG DAY(S) FOR JT
Josh Thomas led the team in scoring for the first time last season against Northern Kentucky Feb. 6 when he dropped in 19 to lead the offense. Not only did it come on an extremely efficient 8-10 field-goal shooting, but also marked his high (at the time) in a Panther uniform, just edging the former best of 18 he recorded twice last year. Just seven days later, he raised the bar even further. He led the offense against Wright State, going off for 24 points on 11-of-16 shooting from the floor and has now scored in double-figures in six straight outings.
He managed to take it a stretch further against Oakland Feb. 19-20, scoring 22 each night to become just the second Panther since 2010 to net 20-plus points in three straight games. Darius Roy achieved the feat two seasons ago with 25 at Kansas, 24 against Eastern Illinois and 25 more at Wisconsin. The last MKE player to match that feat was Ricky Franklin in January of 2010 (21 v. YSU/23 v. CSU/22 v. Valpo). Avery Smith also accomplished the impressive run in January 2009, with the last player to reach 20-plus in four straight games being Joah Tucker in January of 2006.
PROBABLY IMPROBABLE
The "comeback kids" added another chapter earlier in the 2020-21 campaign, overcoming an early 13-point hole to top IUPUI Jan. 30. Down 14 points with 2:46 to play against Cleveland State Jan. 23, things looked a bit bleak for the Panthers before pulling off the improbable 81-80 victory. As crazy as it sounds, the team has had three similar finishes in recent history.
*Dec. 13, 2018: Down 9 points with 2:45 to play against Kansas City, MKE scored the final 12 points of the day to turn a 66-57 deficit into a 69-66 victory.
*Nov. 19, 2017: The team erased a 19-point first-half hole against Elon, closing the game on a 12-2 run to earn the buzzer-beating 72-71 victory.
*Jan. 22, 2017: MKE closed regulation on a 13-4 spree against Youngstown State over the final 6:32 to force overtime, eventually winning 94-85.
The last comeback that featured such a quick comeback from a double-digit deficit came Jan. 31, 2009, when the Panthers trailed UIC, 61-51, with 1:27 remaining before winning on a Deion James three-pointer as time expired, 63-62.
THE GOAL FOR GHOLSTON
DeAndre Gholston scored 20-plus points in back-to-back games for the first time in his collegiate career against Cleveland State Jan. 22-23, capping the weekend with the game-winning layup with 3.2 seconds left. He set a new MKE high each time with 20 in the opener, then 21 the next day while adding 7 rebounds in both. He continued that hot stretch of offense with another 24-point effort against IUPUI Jan. 30 to up his season-high (at the time) yet again.
SIMMS-SATIONAL!
Tafari Simms enjoyed the best breakout offensive game for a Panther in decades against IUPUI Jan. 8 of last season. His 32 points were noteworthy on so many levels.
*Topped his former collegiate-best of 21 points against New Mexico Junior College Jan. 30, 2020.
*Most for a Panther since Akeem Springs netted 33 against Youngstown State in January of 2016.
*Most points off the bench since Avery Smith scored 36 against Oakland in December of 2006.
*Outside of Simms and Smith's performances, just one other Panther has scored 30-plus off the bench in the past two decades (Jeremiah Bell had 31 vs. Detroit Mercy in March of 2017).
*Simms had just 12 points on the season coming into the day. For perspective, he scored 12 points during the decisive 19-0 run against the Jags.
*Added his name to the MKE record book in both the single-game field goal (.769) and single-game three-point field-goal (.833) categories.
DOUBLE-FIGURES IN No. 1
The Panthers had four different players finish in double-figures in the season opener against Kansas State Dec. 11, including one freshman when Grant Coleman scored 14 points off the bench. That marked the most points for a freshman in a season opener since Tony Meier recorded a double-double of 14 points and 12 rebounds against Loyola Marymount on November 14, 2008. The last time someone had more was when Clay Tucker lit up Central Michigan for 24 in his MKE debut in the 1999 opener – a game he sank a three at the buzzer to win. In addition, it marks only the third time since Meier that a frosh has netted double-figures in the opener: Jeremy Johnson had 11 against MSOE in 2016-17 and Justin Jordan also finished with 11 in the 2014-15 debut against Auburn. Coleman's six rebounds against the Wildcats tied for the team lead – again the first time that has been accomplished by a freshman since Meier's 12 in 2008.
MORE FUN IN THE SUN
Former Milwaukee forward Demetrius Harris (2011-13) is once again on the active roster in the National Football League in 2021, currently playing with the Arizona Cardinals following one season each with the Chicago Bears and Cleveland Browns. Harris also established himself in the league with five years on the Kansas City Chiefs. An undrafted free agent to start his career, he has made three starts in his 11 appearances this season. Coming into 2021, Harris had caught 79 passes for 799 yards, including nine touchdowns. The first Panther to play in the NFL since 1983, Harris played two seasons at Milwaukee and helped the team to a College Basketball Invitational appearance in 2012 before putting up 9.1 ppg and 5.3 rpg in 2012-13. The 6-foot-7 Harris made his NFL debut when he appeared in eight games as a tight end for the Chiefs in 2014 and hauled in three passes for 20 yards before suffering a season-ending foot injury during warm-ups against Buffalo in early November.
IT'S OUR HOUSE
Although the building is not new and has been the site to many historic basketball moments in Milwaukee history, this is Milwaukee's seventh season in an arena that bears its name – UW-Milwaukee Panther Arena. In July of 2014, the University and Wisconsin Center District entered into a 10-year partnership that included naming rights to the facility formerly known as The MECCA and U.S. Cellular Arena.
UP NEXT
Milwaukee steps into 2022 with a matinee affair at Northern Kentucky Saturday. Tip time against the Norse is set for 1 p.m. CST.
COURTESY MILWAUKEE ATHLETIC COMMUNICATIONS