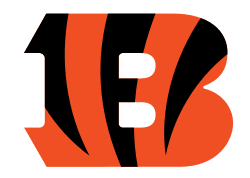 When Joe Burrow was playing well at LSU his last season, Bengals fans could not wait for the team to draft him as their new franchise QB. Granted, the popular Andy Dalton was still at the helm running the Cincinnati offense, but his yearly injuries and team losing every year, had put a sour taste in their mouths.
Well into his second season, the 25 year old Burrow, has the Bengals on the cusp of an AFC North Division title and a playoff berth. Cincinnati sits 3rd in the AFC overall behind hot Kansas City and the New England Patriots.
This season, Burrow has throw 30 TD passes, 14 INT's, 4,165 Yards and a passer rating of 105.0.
During Sunday's 41-21 blowout domination of Burrow was 37-46 for 525 yards, 4 TD's, 0 INTs and a passer rating of 143.2.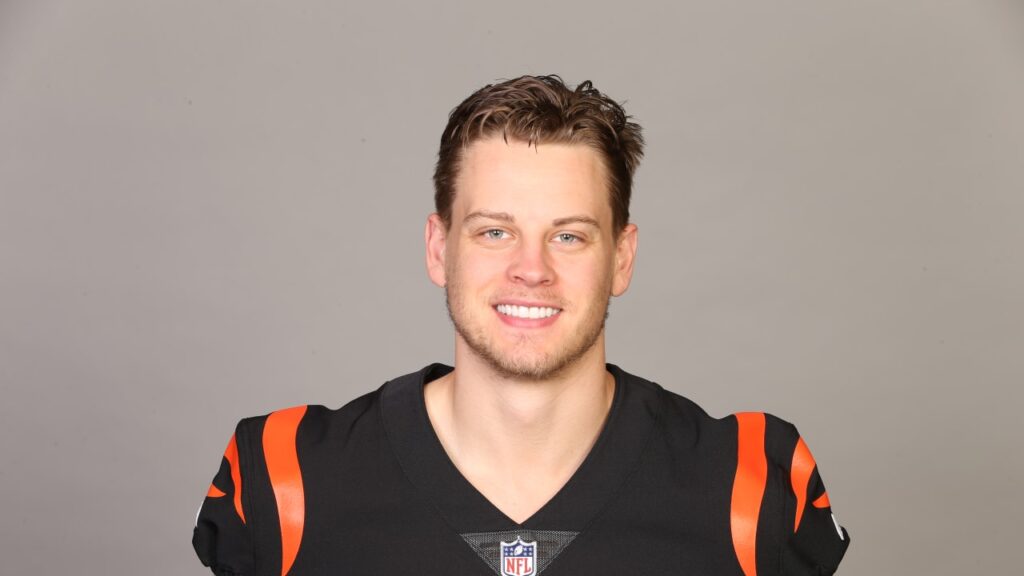 The No. 1 overall pick in the 2020 draft enters his second season, and looks to bounce back from a left knee injury that ended one of the most productive starts to a career by a QB in NFL history … Prior to injury, had been on pace to shatter numerous Bengals single-season passing records, along with the NFL rookie passing marks for attempts, completions, passing yards and 300-yard games … His 264 completions were the most ever by an NFL QB through their first 10 career games, while his 404 pass attempts were second-most and his 2688 passing yards were fifth (all despite missing nearly half of his 10th game) … Five 300-yard passing games tied Bengals single-season record and stand third-most by a rookie in NFL history … First rookie in NFL history to throw for 300 yards in three consecutive games (Games 2-4) … Sixth rookie QB ever to pass for 400 yards in a game (Oct. 25 vs. Cleveland) … In 2019 at LSU, put together arguably the most successful single season ever by a college QB, when he won the Heisman Trophy by the largest margin in history, set numerous NCAA FBS and SEC records, and led the Tigers to a perfect 15-0 record and National Championship … Began collegiate career at Ohio State (2015-17), graduated in three years, then transferred to LSU for final two seasons of eligibility (2018-19) … Native of Athens, Ohio, in the southeast part of the state (roughly 2.5 hours from Cincinnati).
Career transactions: Selected by Cincinnati in first round of 2020 NFL Draft (first overall) … Signed with Bengals on 7-31-20.
2020 highlights: No. 1 overall draft pick was elected team captain and started Cincinnati's first 10 games as a rookie, before suffering a season-ending left knee injury in Game 10, Nov. 22 at Washington … Ended season with 404 pass attempts, 264 completions (65.3 percent), 2688 yards, 13 TDs and five INTs (89.9 rating) … Also rushed 37 times for 142 yards and three TDs … Prior to injury, had been on pace to shatter multiple single-season team and NFL rookie passing records … Topped 300 yards passing in five of his 10 starts, and at the time of his injury at Washington (early third quarter) was just 97 yards shy of tying then-NFL rookie record of six 300-yard games in a season … Five 300-yard passing games tied single-season Bengals record … Made NFL debut on Sept. 13 vs. the L.A. Chargers, and completed 23 of 36 passes for 193 yards and an INT; scored first career TD on a 23-yard rush in the first quarter to give Cincinnati a 7-0 lead … Became first rookie in NFL history to pass for 300 yards in three consecutive games, when he hit the mark in Games 2-4 … Threw for 316 yards and three TDs on Sept. 13 at Cleveland, marking his first-ever 300-plus yard game; first career TD pass was a 23-yarder to TE C.J. Uzomah in the second quarter … Also at Cleveland, his 61 attempts were second-most in team history (most in non-OT game), and his 37 completions tied the second-most ever by a Bengal … Earned first career win on Oct. 4 vs. Jacksonville, passing for an even 300 yards while completing 69.4 of his passes, with one TD and one INT … Notched season-highs in passing yards (406) and passer rating (112.5) on Oct. 25 vs. Cleveland, while accounting for four total TDs (three passing, one rushing); it was just the sixth 400-yard passing game by a rookie in NFL history, and made him the first player in league history (of any experience) to record 400 passing yards, three passing TDs and one rushing TD in a game … Game vs. Cleveland also was first in Bengals history in which six different players recorded at least 50 receiving yards … Posted 106.7 rating and two TDs in Nov. 1 upset win vs. Tennessee, despite weather conditions that saw 35 MPH wind gusts throughout the contest … Prior to injury on Nov. 22 at Washington (early in third quarter), had completed 22 of 34 attempts for 203 yards and a TD.
College: Spent final two seasons (2018-19) at Louisiana State, after beginning career at Ohio State ('15-17; redshirt season in '15) … As senior at LSU in 2019, compiled what many called the best single season by a QB in college football history after he re-wrote LSU/SEC/NCAA record books, won the Heisman Trophy by the largest margin in the award's 85-year history, and led team to 15-0 record and National Championship … Set single-season school records for attempts (527), completions (402), completion percentage (76.3 [second in NCAA FBS history]), passing yards (5671 [SEC record]), passing yards per game (378.1), passing TDs (60 [NCAA FBS record]), consecutive passes without an INT (187), 300-yard passing games (13), 400-yard passing games (four), and rushing TDs by a QB (seven [tied]) … Also holds NCAA FBS record for TD passes in a half, with seven (set in CFB semifinal vs. Oklahoma) … Team captain both seasons at LSU … LSU career totals were 621 completions, 906 attempts (68.5 percent), 8565 passing yards, 76 TDs and 11 INTs … Ohio State career totals were 10 games played (all as a reserve), 29 completions, 39 attempts, 287 passing yards and two TDs … graduated from OSU in spring of 2018, then transferred to LSU and was eligible to play immediately.
Personal: Hometown is Athens, Ohio … Attended Athens High School … Named Mr. Ohio Football as a senior in 2014, after passing for nearly 4500 yards, with 63 TDs and only two INTs while leading team to state runner-up finish … Passed for 11,400 yards and 157 TDs in high school career, and added 2000 yards and 27 more TDs on the ground … Led Athens to three straight playoff appearances (2012-14) and seven playoff wins, which were the first playoff wins in the school's history … Also a standout point guard on the basketball team, and earned first-team all state honors as a senior … His father, Jimmy, and two older brothers, Jamie and Dan, all played college football at Nebraska … Jimmy Burrow was a college football assistant coach for Iowa State, Nebraska, North Dakota State and most recently Ohio University (defensive coordinator, 2005-18) … Standout in classroom at both Ohio State and LSU — 2016 Academic All-Big 10 at Ohio State, and graduated from OSU in three years (Spring 2018) with a bachelor's degree in consumer and family financial services; also named to SEC's Honor Roll in both seasons at LSU, and earned master's degree in liberal arts in December 2019 … While at Ohio State, interned at Goldman Sachs in New York City in 2016 alongside Buckeye and Bengal teammate Sam Hubbard.
BIOGRAPHY COURTESY CINCINNATI BENGALS COMMUNICATIONS