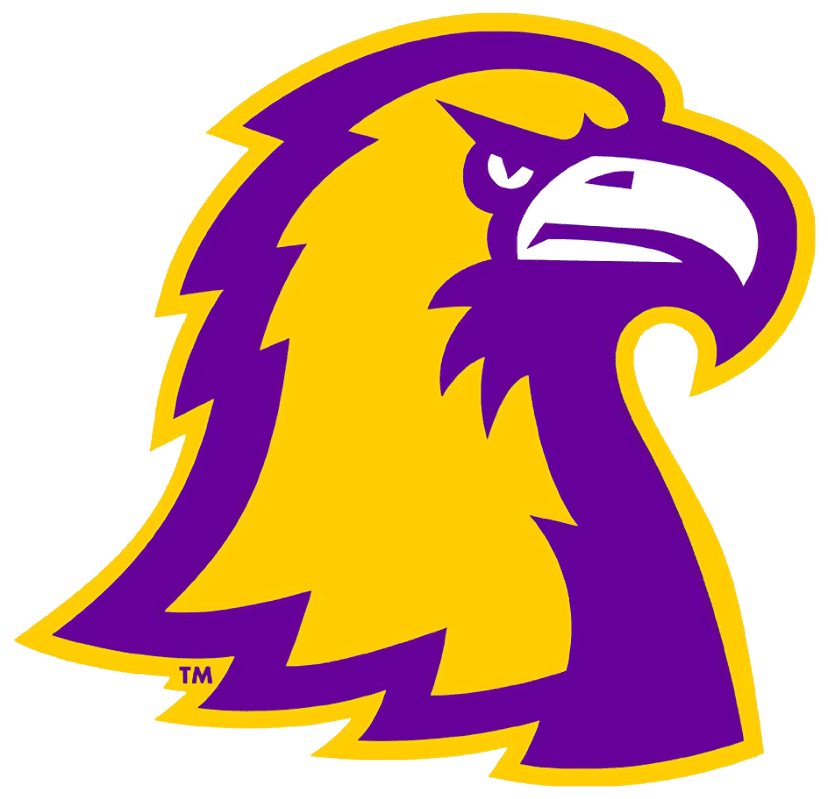 COOKEVILLE, Tenn. – Jimmy Hagan, a Tennessee Tech Sports Hall of Famer and one of the greatest players ever to don a Golden Eagle basketball uniform, passed away recently at the age of 83.
A 1960 graduate of Tech, Hagan turned in arguably the most decorated career by a Golden Eagle cager, dominating the paint for the purple and gold's varsity squad from 1957-60. He was also a force for the school's freshman squad in 1956-57.
Hailing from Glendale, Ky., the 6-foot-9 post spent the majority of his time in Cookeville rewriting the record books, in some cases with seemingly permanent ink. Hagan set 12 program records during his junior campaign alone, earning Tech's first-ever All-America nod, a spot on the Associated Press' Third Team in 1958-59. That season, the center finished third in the nation in scoring, averaging a whopping 28.8 points and finishing just behind the country's leader, and eventual Basketball Hall of Famer, Oscar Robertson. He also ranked 10th nationally with 18.2 rebounds per game and 12th in free-throw percentage with mark of 82.8 percent.
From that magical 1958-59 season, he still holds single-season program marks in scoring average (28.8), total rebounds (454), rebounding average (18.2) and free throws made (212). In one week during his junior year, Hagan set a pair of individual game records that seemed destined to stick forever.
While his 48 points against East Tennessee State on Feb. 16, 1959 would eventually be tied and then broken (by Kevin Murphy's 50-point outburst in 2011-12), his eye-popping, 30-rebound performance against Morehead State on Feb. 20, 1959 still stands to this day. He also represents the only two-time All-American in Tech history, also claiming a spot on the Converse All-American Second Team as a junior and an Honorable Mention nod from the AP as a senior.
Inducted into the TTU Sports Hall of Fame in 1979, Hagan represents one of just four Golden Eagles to have their jersey retired and hung in the Hooper Eblen Center. The two-time All-Ohio Valley Conference First Teamer's number 42 is displayed along with Stephen Kite's 23 (1982-86), Earl Wise's 32 (1986-90) and Kenny Sidwell's 40 (1954-58).
Despite playing just three years on the varsity squad (freshmen were not permitted to play during his career), Hagan still established six program records, including three which still stand to this day. His 1,539 career points still rank ninth today and first among three-year athletes. He also still holds the career marks for scoring average (21.1 ppg), rebounds (1,108) and rebound average (15.2 rpg).
Hagan didn't just enjoy individual success in the purple and gold. As a sophomore, he helped Sidwell (a senior on the 1957-58 squad) and company claim the program's first outright OVC championship with a 17-9 overall mark and 8-2 finish in league play. Tech earned back-to-back third-place finishes his final two years, compiling records of 16-9, 7-5 and 13-9, 7-4.
After his senior campaign, he earned the opportunity to play in the prestigious Shrine East-West All-Star game at Madison Square Garden in New York. Some of his teammates on the East squad included a young man from West Virginia named Jerry West and another future NBA star, Providence's Lenny Wilkens. Cincinnati's Oscar Robertson led the West team.
Following his career in Cookeville, Hagan became the third Golden Eagle to earn a selection in the NBA Draft, selected in the third round with the 18th overall pick by the Minneapolis Lakers. Still the highest Tech draftee in program history (by overall selection), Hagan was the Lakers' second player selected during the 1960 draft, following West, who was the team's first-round choice.
With the NBA still more than a decade-and-a-half from merging with the ABA and truly starting the growth to what it is today, Hagan opted to sign with the Phillips 66ers (also known as the Oilers) of the National Industrial Basketball League, providing better job security. An amateur basketball team located in Bartlesville, Okla., the team was sponsored and run by the Phillips Petroleum Company.
Hagan played four seasons with the 66ers, capturing an Amateur Athletic Union (AAU) title in 1962 and earning AAU All-American accolades in 1963 and 1964. He retired following the 1964 season to focus on his business career with Phillips.
COURTESY TENNESSEE TECH SPORTS INFORMATION