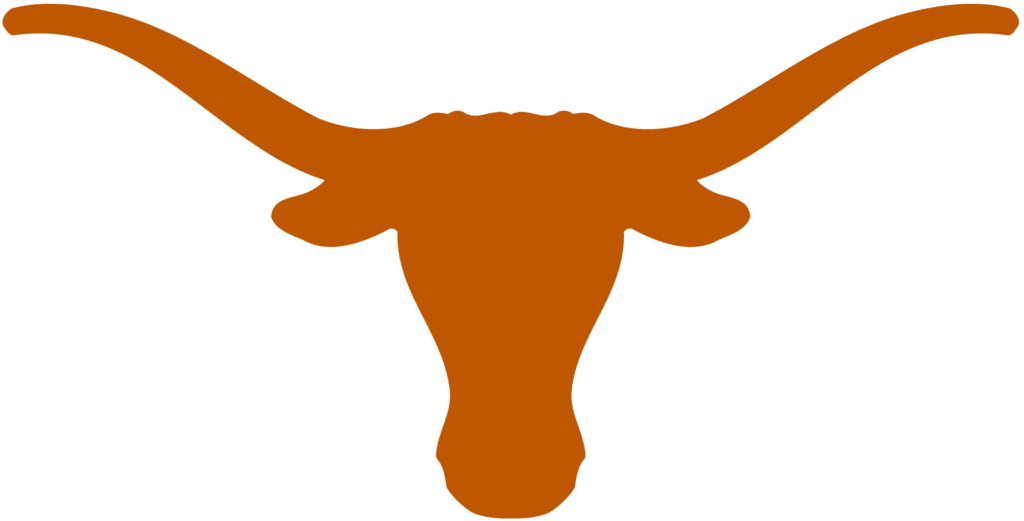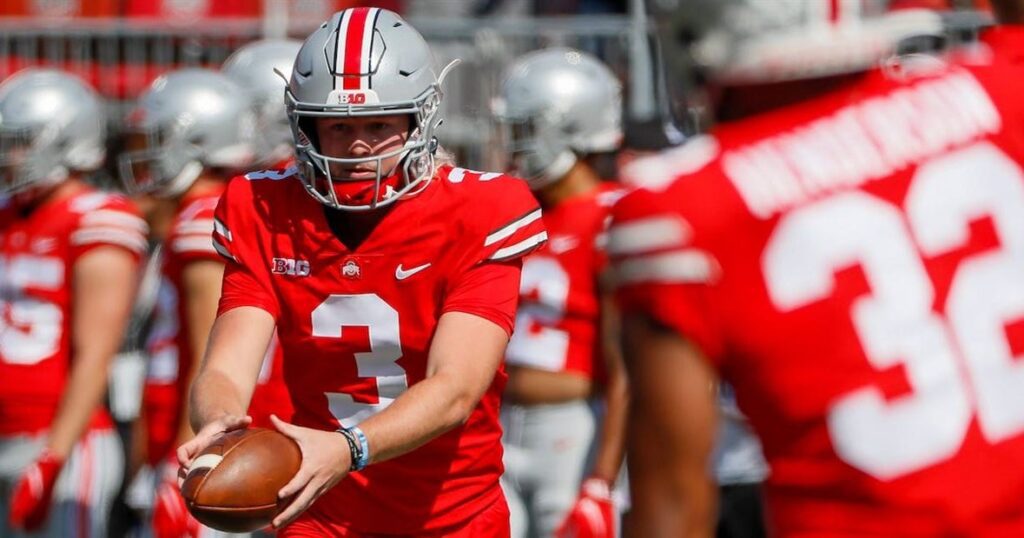 It didn't take Quinn Ewers long to make his decision after hitting the transfer portal.
The decision was announced Sunday night.
The former Ohio State quarterback, a five-star recruit, who graduated from high school early to take advantage of the NIL rule, is transferring back home to his native Texas.
The ballyhooed QB will be a Texas Longhorn.
His decision was announced on Twitter.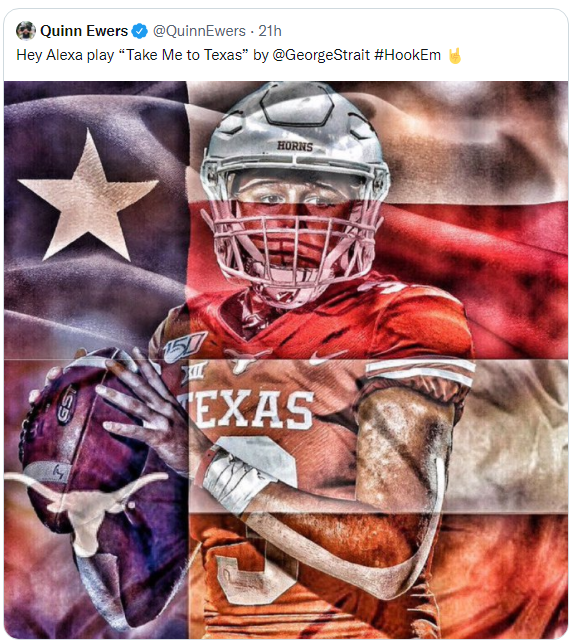 Last season, the Longhorns started junior QB Casey Thompson. They also have redshirt freshman Hudson Card.
Looking ahead to schedules, Texas and Ohio State will play during the 2025 season. Ewers probably will be in the NFL by then. That year would be his fifth if he elects to stay.
Ewers is the 2nd-highest recruit ever at Texas. The other, was Vince Young.
FROM OHIO STATE MEDIA GUIDE
PLAYER PROFILE
HEIGHT 6-2
WEIGHT 200
HOMETOWN SOUTHLAKE, TEXAS
LAST SCHOOL CARROLL
YEAR FRESHMAN
Ohio State Overview
• Enrolled at Ohio State in August of 2021 after reclassifying from the Class of 2022
• Is the highest-rated recruit that Ohio State has signed in the modern recruiting era (2000-present)
More on Quinn
• A five-star prospect and the No. 1-rated player in the Class of 2022 before deciding in August after reclassifying from the Class of 2022 to 2021
• In just eight games as a junior, Ewers threw for 2,442 yards and 28 touchdowns while leading Southlake Carroll to the 6A state championship game
• Completed 37 of 41 passes for 450 yards and six touchdowns in a quarterfinal-round playoff game victory.
• Was a finalist for the Landry Award, which goes to the top player in North Texas
• As a sophomore, Ewers completed 291 of 402 passes for 4,003 yards with 45 touchdowns and just three interceptions.
• His high school career statistical totals include 6,445 yards passing, 73 TD and eight INTs in 25 games.
• Ohio State was the first program to offer Ewers a scholarship after he came to a Buckeye summer camp prior to entering the ninth grade
• Is the son of Curtis and Kristen Ewers