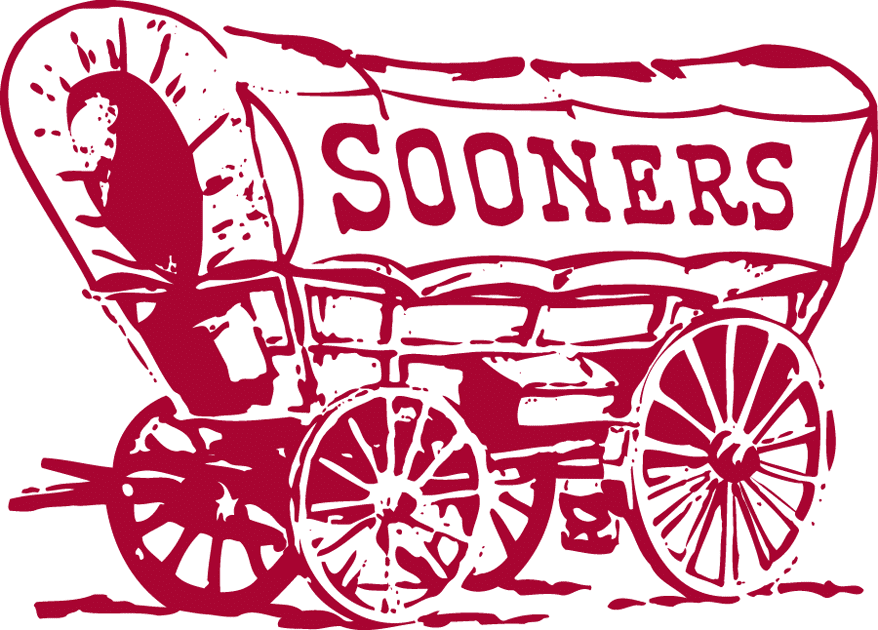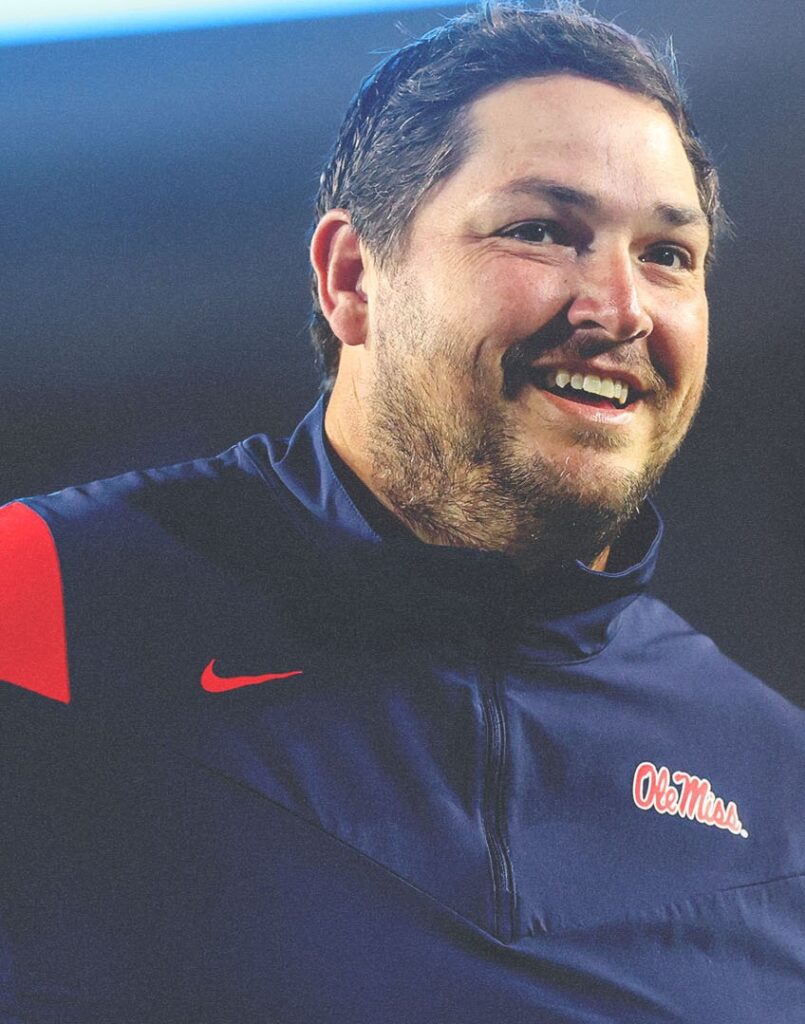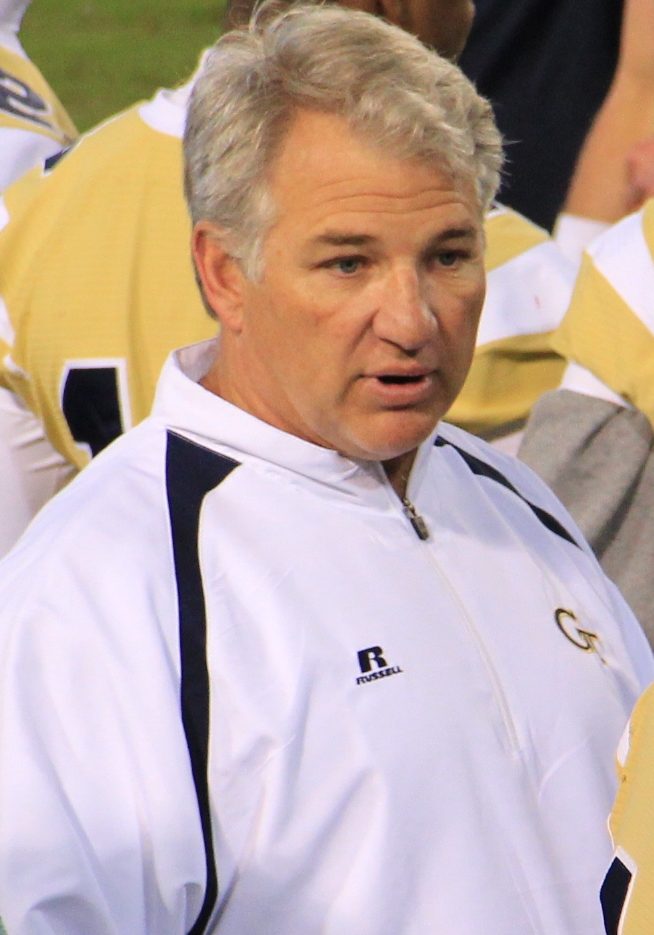 December 10, 2021
NORMAN — Oklahoma head football coach Brent Venables announced his first two assistant coaching hires Friday, naming Jeff Lebby as offensive coordinator and quarterbacks coach and Ted Roof as defensive coordinator and linebackers coach.
Venables also announced that he is retaining Cale Gundy, Bill Bedenbaugh, DeMarco Murray and Joe Jon Finley on the Sooners' coaching staff.
Interim head coach Bob Stoops will coach OU against Oregon in the Valero Alamo Bowl on Dec. 29. More bowl coaching responsibilities will be announced when they are finalized.
Lebby, who served in the same capacity the last two seasons at Ole Miss, is a former Sooners offensive lineman and student assistant who graduated from OU in 2007. A defensive analyst at Clemson this season, Roof is a former head coach at Duke who won a national championship as defensive coordinator at Auburn in 2010.
Lebby has coordinated some of the top offenses in the country at Ole Miss (2020-21) and UCF (2019). His units the last three years have each ranked in the top four nationally in total offense and in the top 20 in scoring offense.
Ole Miss leads the SEC in total offense this year (506.7 ypg; ranks fourth nationally) and paced the league last season as well (555.5 ypg; ranked third nationally). Lebby's 2020 unit also broke the SEC record for total offense in conference play (562.4 ypg), and he was named a semifinalist for the 2020 Broyles Award, which is presented to the nation's top assistant coach. This season, the Rebels average 35.9 points (rank 18th nationally), 282.4 passing yards (21st) and 224.3 rushing yards (eighth) per game.
As quarterbacks coach, Lebby watched Ole Miss signal-caller Matt Corrall complete 70.9% of his passes in 2020 for 3,337 yards and 29 touchdowns in 10 games. He led the nation with his 384.9 yards of total offense per game and ranked fifth in the country with his 333.7 passing yards per contest. This season, Corrall is a Manning Award finalist and has thrown for 3,339 yards and 20 touchdowns against just four interceptions. He is the only player this year who has passed for over 3,000 yards and rushed for more than 500 (597; 11 TDs).
Prior to arriving in Oxford, Lebby spent two seasons at UCF under head coach and former Oklahoma All-America quarterback Josh Heupel. Lebby was the Knights' quarterbacks coach in 2018 before being promoted to offensive coordinator for the 2019 season. In 2019, UCF set a school record and ranked second nationally in total offense (540.5 ypg) and ranked fifth in the country in scoring offense (43.4 ppg). The 2019 UCF offense was one of only two units in the nation to average more than 300 passing yards and 200 rushing yards per game. The other was Oklahoma.
As quarterbacks coach in 2018, Lebby helped lead the Knights to their second straight undefeated regular season and American Athletic Conference championship, as well as a berth in the Fiesta Bowl. He tutored McKenzie Milton, who threw for 2,662 yards and 25 touchdowns on his way to his second American Athletic Conference Offensive Player of the Year honor and a sixth-place finish in Heisman Trophy voting.
Lebby spent the 2017 season as offensive coordinator at NAIA Southeastern University in Lakeland, Fla., helping the Fire lead the nation in scoring offense (55.1 ppg) and rank third in total offense (557.4 ypg) while posting a 5-0 conference record and earning a berth in the national playoffs.
Prior to Southeastern, Lebby served in various capacities on the football staff at Baylor. He coached running backs from 2012-16 and was also the passing game coordinator and offensive recruiting coordinator for the 2015 and '16 seasons. From 2008-11, he served as assistant director of football operations in charge of offensive quality control and was the program's liaison to the NFL.
In his five seasons as Baylor's running backs coach, Lebby presided over five 1,000-yard rushers and was named FootballScoop's 2013 Running Backs Coach of the Year.
Before moving into the college ranks, Lebby served as the offensive line/tight ends coach at Victoria (Texas) Memorial High School in 2007.
An offensive lineman and member of OU's 2002 recruiting class, Lebby's college playing career was cut short due to injury, but he transitioned to a role as a student assistant for the program for four years.
Roof, a 35-year collegiate coach, first became a defensive coordinator in 1995-96 at Massachusetts. He has led defenses at Georgia Tech, Duke, Minnesota, Auburn, UCF, Penn State, North Carolina State, Appalachian State and Vanderbilt during his career. He also served as head coach at Duke from 2004-07. In all, Roof has mentored 90 student-athletes who went on to the professional ranks.
Prior to his season at Clemson, Roof was the defensive coordinator at Vanderbilt in 2020 and at Appalachian State in 2019, where he helped the Mountaineers to a 13-1 record and No. 19 final AP ranking, and guided a unit that led the nation in defensive touchdowns.
His head coaching tenure came at Duke, where he served as defensive coordinator during the 2002 and '03. He was promoted to interim head coach during the 2003 season and held the position for four more years.
After his time in Durham, Roof served as defensive coordinator at Minnesota (2008), Auburn (2009-11) and Penn State (2012) before returning to his alma mater – Georgia Tech – for five seasons (2013-17). As Auburn's defensive coordinator and linebackers coach, he helped guide the Tigers to at least seven wins in each of his three seasons, which included a 14-0 campaign and BCS National Championship in 2010. In the national title game, Auburn held Oregon to 19 points, which was 30 points below the Ducks' season average.
During his most recent stint at Georgia Tech, Roof helped guide the Yellow Jackets to an ACC Coastal Division title and a 2014 Orange Bowl victory over Mississippi State. The 2013 defense ranked in the top 30 nationally in points and yards allowed, and his 2015 group boasted the country's most-improved third-down defense while ranking sixth nationally in first downs allowed.
From 2008-20, Roof's defenses limited opponents to 110 or fewer rushing yards 57 times and posted a 48-9 record in such games.
Roof coached linebackers for the Yellow Jackets in 1998 before being promoted to defensive coordinator, a position he held from 1999-01. Prior to moving to Atlanta, he was defensive coordinator at Western Carolina (1997) and Massachusetts (1995-96). He coached linebackers at UMass (1994), Duke (1990-93) and West Georgia (1989).
The Lawrenceville, Ga., native was a four-year letterwinner (1982-85) and three-year starter at Georgia Tech. The linebacker earned freshman All-America honors in 1982 and was a team captain and first-team All-ACC selection as a senior in 1985 when the Yellow Jackets went 9-2-1 and beat Michigan State in the All-American Bowl. He remains among the top 10 in Georgia Tech career tackles with his 417 stops and was inducted into the school's athletics hall of fame in 1998.
Following a brief NFL career with the Tampa Bay Buccaneers, Roof began his coaching career as a graduate assistant at Alabama from 1987-88.
OU Head Football Coach Brent Venables on Jeff Lebby:
"We're thrilled to welcome to our staff maybe the hottest offensive coordinator in college football. The more thoroughly we scouted Jeff, the more we became convinced that he has the character and ability we need and want at OU. Jeff's offenses and the players he's coached are some of the most productive in the game. He's going to bring a dynamic and diverse system that will take advantage of our playmakers. He's one of the best when it comes to game planning and attacking defenses with his smart and aggressive style. His relentless and innovative approach will make us incredibly difficult to defend. We're excited to have one of the fastest-rising coaches in the game leading our offense and quarterbacks."
OU Head Football Coach Brent Venables on Ted Roof:
"Ted is one of the most experienced coordinators and one of the best teachers in all of college football, and he's done it in some of the premier conferences in the sport – the SEC, Big Ten and ACC. He has a tremendous wealth of knowledge and experience, most of which has been in the southeastern part of the country where he is very well connected. He's been a head coach, is a fabulous recruiter and is one of the most revered players in Georgia Tech history from his time as a linebacker there. We're fortunate to have a person of his stature lead our defense, and he's going to make us stronger and tougher on that side of the ball."
New OU Offensive Coordinator Jeff Lebby:
"I'm grateful to Coach Venables and Joe Castiglione for the chance to come back to OU and serve as offensive coordinator and quarterbacks coach. My five years here as a player and then student assistant under Coach (Bob) Stoops represent some of the best of my life. They provided me with a real love and respect for the game of football and laid the foundation for my understanding of what it means to be a successful coach. I will work daily to earn the faith Sooner Nation has put in me to represent this storied program."
New OU Defensive Coordinator Ted Roof:
"There have been so many great coaches, players and tough-minded competitors who have made up all the championship teams that have been part of the incredible Oklahoma tradition. For me, it is an honor and a privilege to serve on an OU football staff under the strong leadership of Coach Venables. I have a tremendous amount of admiration and respect for him both as a man and a coach. He's got a long track record of success, molding championship teams and maximizing student-athletes' football abilities. But he gives them much more than that. He equips them with the tools and helps them develop the successful habits that will make them champions off the field for the rest of their lives. Brent gets that. He understands the privilege and responsibility that goes with it."
COURTESY OKLAHOMA ATHLETIC COMMUNICATIONS