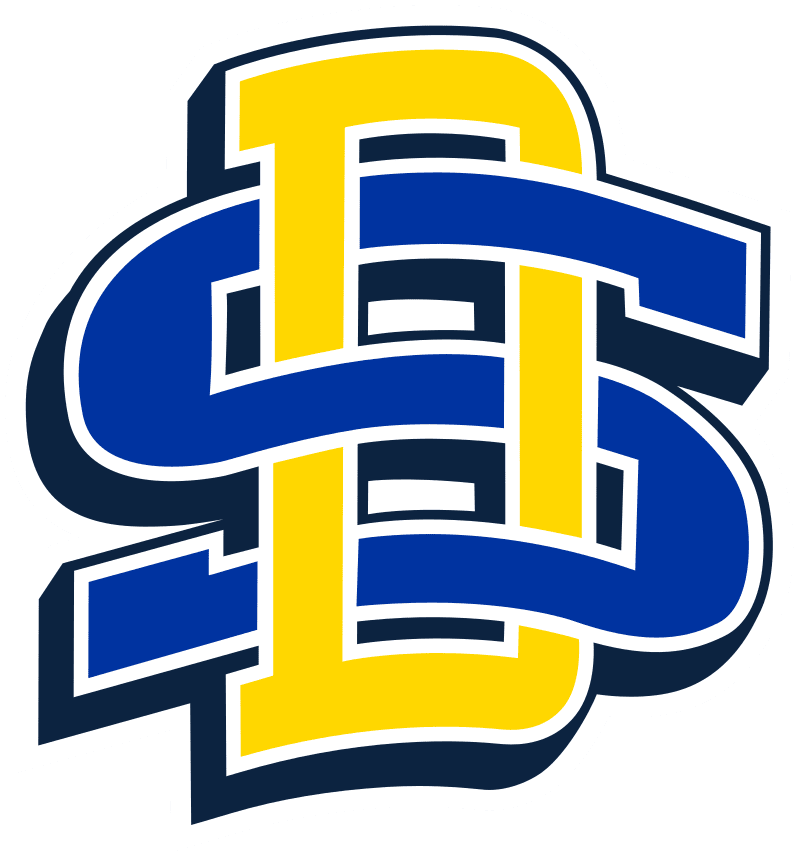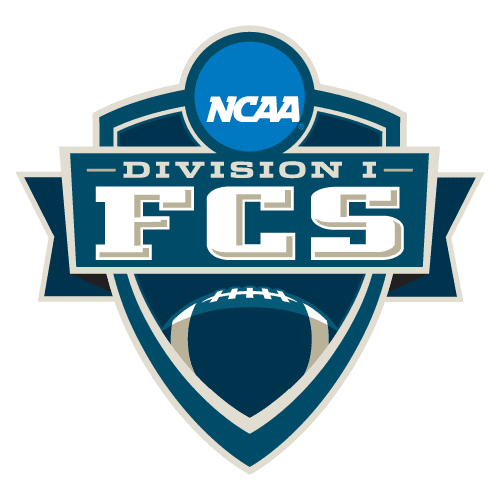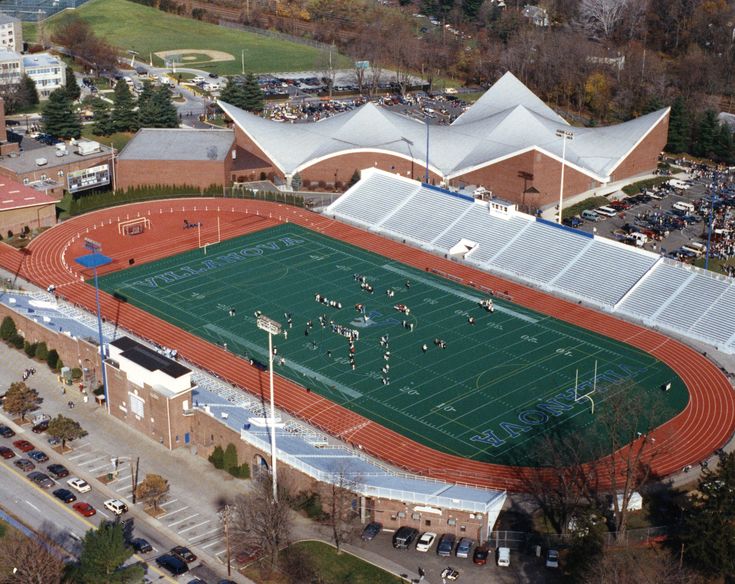 The South Dakota State University football team continues its attempt for another deep run in the Football Championship Subdivision playoffs by traveling Saturday to fifth-seeded Villanova in quarterfinal action.
Kickoff is set for 2 p.m. Eastern Time (1 p.m. Central) at Villanova Stadium in the Philadelphia suburb of Villanova, Pennsylvania. Television coverage of the game will be exclusively through the ESPN+ streaming platform.
South Dakota State, ranked 11th in the final regular season polls conducted by Stats Perform (media) and the FCS coaches, is making its 10th consecutive postseason appearance and 11th in the last 13 years. The Jackrabbits improved to 10-3 overall with a 24-19 victory Dec. 4 at fourth-seeded Sacramento State. SDSU is the lone unseeded team remaining out of the eight squads still alive in the FCS playoffs.
Villanova, ranked sixth and seventh, respectively, received an opening-round bye as the No. 5 seed. The Wildcats improved to 10-2 overall with a 21-16 home win over Holy Cross in the Round of 16 on Dec. 3.

THE SERIES: Saturday's game will mark the second matchup between South Dakota State and Villanova on the gridiron. The first meeting also took place in the postseason, with the Jackrabbits pulling out a 10-7 victory on a late field goal by Chase Vinatieri on Dec. 3, 2016, at SDSU's Dana J. Dykhouse Stadium.
South Dakota State has posted a 3-1 record against Colonial Athletic Association schools in FCS playoff games, with all three Jackrabbit wins coming on their home field.
The full slate of SDSU-CAA playoff matchups is as follows:
2016: South Dakota State 10, Villanova 7 (Dec. 3, 2016, at Brookings, S.D.)
2017: South Dakota State 56, New Hampshire 14 (Dec. 9, 2017, at Brookings, S.D.)
2017: James Madison 51, South Dakota State 16 (Dec. 16, 2017, at Harrisonburg, Va.)
2020-21: South Dakota State 33, Delaware 3 (May 8, 2021, at Brookings, S.D.)

ELITE COMPANY: South Dakota State is one of only two Football Championship Subdivision programs to reach the playoffs each of the last 10 seasons, including making consecutive national semifinal appearances in 2017 and 2018.
North Dakota State holds the longest active streak with 12 consecutive trips to the playoffs after the Bison earned the Missouri Valley Football Conference's automatic bid.

CAPTAINS: Leading the Jackrabbit football team are six captains:
Backhaus is in his third season as a team captain, while Genant, Griffin and Strong are in their second seasons in the leadership position. McCormick and Ward are first-time team captains.

SEASON 14 IN THE MVFC: The 2021 season marked South Dakota State's 14th as a member of the Missouri Valley Football Conference. Since joining the league in 2008, SDSU is the only program in that span to not have a losing season in conference play.
The Jackrabbits hold a 76-34 record in MVFC games and have won six or more league games six times. SDSU earned a share of league titles in 2016 and during the 2020-21 spring season.

RANKINGS STREAK: By being ranked 11th in the final Stats?Perform FCS?poll of the regular season on Nov. 22, SDSU has now appeared in the top 25 of 130 consecutive media polls dating back to October 2012.

The Jackrabbits' third-place preseason showing matched the highest in program history (2018, 2019). SDSU then spent five weeks in the No. 2 spot following a season- opening win over Colorado State before dropping its first game of the year Oct. 9 against Southern Illinois.

AWARD FINALISTS: South Dakota State running back Pierre Strong, Jr. and linebacker Adam Bock were announced recently as finalists for two of the top awards in the Football Championship Subdivision.
Strong is one of 25 finalists for the 2021 Stats Perform Walter Payton Award, which is presented to the top offensive player in the FCS ranks.
A senior from Little Rock, Arkansas, Strong was selected as a finalist for the second season in a row. Strong ended the regular season with 1,317 rushing yards and 15 touchdowns. He averaged 6.9 yards per carry in topping the 100-yard mark in eight of 11 games for a Jackrabbit squad that is making its 10th consecutive appearance in the FCS playoffs.
During the 2020-21 spring season, Strong finished seventh in the balloting for the Walter Payton Award.
Strong has posted three 1,000-yard seasons in his career and ranks fourth on the all-time SDSU charts with 4,416 rushing yards and 39 rushing touchdowns.
Northern Iowa offensive lineman Trevor Penning and Missouri State quarterback Jason Shelley were also named finalists from the Missouri Valley Football Conference.
Bock has been selected as one of 25 finalists for the 2021 Stats Perform Buck Buchanan Award, which is presented annually to the top defensive player in the FCS.
A sophomore from Solon, Iowa, Bock registered a team-best 100 tackles (55 solo) with nine tackles for loss and 2.5 sacks during the regular season. He tallied double figures in tackles in six of 11 games for a Jackrabbit defense that limited the opposition to 18.3 points and 97.8 rushing yards per game.
In addition, Bock recorded an interception, five pass breakups, two forced fumbles and a blocked kick which he returned for a defensive extra point.
Bock and Western Illinois safety Darius Joiner are the lone finalists from the Missouri Valley Football Conference.
A 50-member national media panel will select the winners, who will be announced on Jan. 7 — the eve of the FCS championship game — in Frisco, Texas.

JACKS PICKED TO WIN VALLEY: South Dakota State was picked to win the 2021 Missouri Valley Football Conference title, according to a preseason poll conducted among the league's coaches, sports information directors and a media panel
The Jackrabbits received 24 of the 43 first-place votes to finish with 454 points, edging North Dakota State with 435 points and 18 first-place votes. North Dakota (357), Southern Illinois (345) and Northern Iowa (311) rounded out the top five, with UNI claiming the final first-place vote.
It marked the first time since joining the MVFC in 2008 that the Jackrabbits, who returned 10 starters on both sides of the ball, were tabbed as the preseason favorite, after finishing second in the annual forecast six times.
The remainder of the poll included: Missouri State, sixth, 256; Illinois State, seventh, 196; South Dakota, eighth, 163; Youngstown State, ninth, 126; Indiana State, 10th, 112, and Western Illinois, 11th, 83.
SDSU shared the MVFC title with Missouri State, finishing with a 5-1 conference mark during an abbreviated 2020-21 season that was moved to the spring due to the COVID-19 pandemic. The Jackrabbits were awarded the league's automatic bid to the Football Championship Subdivision playoffs and later advanced to the national championship game for the first time, ending the season with an 8-2 overall record following a 23-21 loss to Sam Houston.

MVFC AWARDS: Fifteen South Dakota State football student-athletes, led by three-time first-team selection Pierre Strong, Jr., were named Nov. 29 to the all-Missouri Valley Football Conference Team. Selections were determined by a vote among the league's coaches, sports information directors and a select media panel.
Strong, a senior running back from Little Rock, Arkansas, finished the regular season with a league-best 1,317 rushing yards and 15 touchdowns. A finalist for the Stats Perform FCS Walter Payton Award, he topped the 100-yard mark in eight of 11 games and averaged 6.9 yards per carry. In addition, Strong caught 20 passes for 133 yards and threw three touchdown passes.
Joining Strong on the first-team offense was sophomore tight end Tucker Kraft. The Timber Lake native tallied 51 receptions for 596 yards and six touchdowns during the regular season, surpassing the century mark in receiving yards on two occasions.
Linebackers Logan Backhaus and Adam Bock represented the Jackrabbits on the first-team defensive unit. A senior from Spirit Lake, Iowa, Backhaus was a repeat first-team honoree despite being limited to nine games due to injury. His regular season totals included 35 total tackles, including 2.5 tackles for loss and a sack.
Bock, a sophomore from Solon, Iowa, posted a team-leading 100 tackles during regular season action, registering double figures in tackles six times. The Stats Perform FCS Buck Buchanan Award finalist ranked third on the squad with nine tackles for loss, while adding 2.5 sacks, an interception and two forced fumbles.
The Jackrabbit offensive and defensive lines were well-represented on the second team. SDSU garnered three of the five offensive line spots on the second unit as Wes Genant, Aron Johnson and Mason McCormick were honored for a squad that averaged 37.3 points and 441.1 yards of total offense per game during the regular season. McCormick was honored on the second team for the second season in a row, while Genant moved up from being an honorable mention selection this past spring.
Also repeating on the second-team offense was junior wide receiver Jaxon Janke. The Madison native hauled in team bests of 53 receptions and 876 receiving yards, averaging 16.5 yards per catch with three touchdowns. He went over the 100-yard mark five times, including each of the last four games of the regular season.
On the defensive side of the ball, tackle Caleb Sanders and end Reece Winkelman led the Jackrabbit contingent. Sanders, a senior from Glenwood, Iowa, bettered his numbers from the spring season, when he was a first-team all-MVFC selection, tallying team bests of 6.5 sacks and 12 tackles for loss out of 26 total stops. He recorded at least a half-tackle for loss in 10 of 11 games.
Winkelman, a senior from Marshall, Minnesota, ranked second on the team with 10.5 tackles for loss and 4.5 sacks.
Also earning second-team recognition from the Jackrabbit defense was senior cornerback Don Gardner. After missing four league games due to injury, Gardner returned to the lineup for the stretch run in November and contributed 13 tackles, including one for loss. He also was a second-team honoree in 2019 and a first-team pick in the spring.
Rounding out the SDSU second-team selections was long snapper Bradey Sorenson. The senior from Yankton returned to the line this fall and was part of a special teams unit that went 17-of-23 on field goal attempts and converted all 49 PATs. Sorenson previously was a second-team all-MVFC honoree in 2018.
To complete the Jackrabbit list of honorees, tight end Zach Heins, quarterback Chris Oladokun and kicker Cole Frahm received honorable mention recognition.
Heins, a junior from Sioux Falls, formed the other half of the Jackrabbits' tandem at tight end, catching 18 passes for 199 yards with five touchdowns. He was a first-team all-league honoree this past spring.
In his lone season as a Jackrabbit, Oladokun made an immediate impact at quarterback, completing 63.9 percent (184-of-288) of his passes for 2,450 yards and 20 touchdowns against only five interceptions. A graduate transfer from Tampa, Florida, and SDSU's only representative on the league's All-Newcomer Team, Oladokun threw at least one touchdown pass in 10 of 11 regular season games.
Frahm was an honorable mention selection for the second year in a row after ending the regular season as the team's leading scorer with 98 points. The senior from Omaha, Nebraska, made all 47 of his extra-point tries and was 17-of-23 on field goals, including two of 50-plus yards. Frahm made at least one field goal in each of the team's last 10 games.

OLADOKUN UNDER CENTER: Graduate transfer Chris Oladokun has taken the reins of the Jackrabbit offense at quarterback and has responded with a number of impressive performances this season.
Named the co-Missouri Valley Football Conference Newcomer of the Week following the Jackrabbits' 42-23 season-opening win at Colorado State, Oladokun accounted for three touchdowns – two passing and one rushing — in his Jackrabbit debut.
He completed 18-of-28 passes for 224 yards and also rushed two times for 19 yards, including an 11-yard touchdown that capped the scoring for SDSU. Both of Oladokun's touchdown passes went to Jadon Janke, covering 10 and 17 yards.
In the Jackrabbits' Sept. 11 home opener against Lindenwood, Oladokun led SDSU on touchdown-scoring drives on each of the team's first five possessions, which was highlighted by him throwing four touchdown passes. Oladokun, who exited the game midway through the second quarter with SDSU leading 35-0, completed 12-of-13 passes for 171 yards and the four scores — two each to tight ends Zach Heins and Tucker Kraft.
For the season, Oladokun has completed 204-of-328 passes (62.2 percent) for 2,697 yards and 22 touchdowns against five interceptions. He threw for a season-high 358 yards Oct. 9 against Southern Illinois and had his streak of eight consecutive games with a touchdown pass end in the Nov. 6 victory over North Dakota State. Since then, Oladokun has a touchdown pass in three of the next four games, including three in the regular season finale against North Dakota.
A native of Tampa, Florida, Oladokun began his collegiate career at South Florida, where he started two games in 2018 and completed 22-of-44 passes for 285 yards and three touchdowns.
He then transferred to Samford and played in 19 games with nine starts over the next two seasons. Oladokun passed for 2,064 yards and 18 touchdowns in 2019, while also rushing 127 times for 493 yards and eight touchdowns. He was Samford's starter at quarterback for the 2020-21 season opener and saw action in seven games.
Oladokun became the fourth Jackrabbit in as many seasons to start the opener at quarterback. In 2018, Taryn Christion made his third consecutive start in the first game of a season, while J'Bore Gibbs inherited the starting role in 2019. True freshman Mark Gronowski won the starting quarterback battle for the 2020-21 opener and went on to lead the Jackrabbits to the FCS?national title game before suffering an injury that has sidelined him this fall.

PLAYOFF RUSHING RECORD FALLS: With 446 yards on the ground in its Nov. 27 win over UC Davis, South Dakota State broke a school playoff record. The previous mark of 434 yards was set in a 58-10 victory over Eastern Illinois on Nov. 24, 2012, at Coughlin-Alumni Stadium.
Zach Zenner set the SDSU single-game record with 295 rushing yards on 33 carries with three touchdowns that afternoon, with Reggie Gandy adding 151 yards and two scores on 16 attempts.

RISING TO THE OCCASION: South Dakota State running back Isaiah Davis played a big role in the Jackrabbits reaching the Football Championship Subdivision national title game in the spring and is again making his mark in the postseason this fall.
A sophomore from Joplin, Missouri, Davis finished as the Jackrabbits' leading rusher during the 2020-21 spring season with 818 yards. He averaged 8.5 yards per carry and scored 10 touchdowns, including three in the FCS national championship game versus Sam Houston. He ended that game with 305 all-purpose yards, tallying 178 rushing yards on 14 carries, catching one pass for 13 yards and returning four kickoffs for 114 yards. His 85-yard touchdown run late in the fourth quarter gave SDSU a momentary 21-17 lead.
Davis set a new single-game career high in his next playoff game, Nov. 27 against UC Davis, rushing 15 times for 217 yards and a touchdown. That performance came after missing eight games due to an injury suffered in the Sept. 11 home victory over Lindenwood. He returned to the lineup in the Nov. 20 regular season finale against North Dakota, carrying nine times for 64 yards. His first rush covered 22 yards.
In six career playoff games, Davis has racked up 771 rushing yards on only 77 carries (10.0 ypc) and 1,013 all-purpose yards.
Following is a game-by-game breakdown:
April 24 vs. Holy Cross: 10 carries, 156 yards, 1 TD
May 2 vs. Southern Illinois: 10 carries, 42 yards, 1 TD; 1 rec., 4 yards; 1 KOR, 50 yards;
May 8 vs. Delaware: 9 carries, 70 yards; 1 rec., 36 yards;
May 16 vs. Sam Houston: 14 carries, 178 yards, 3 TD; 1 rec., 13 yards; 4 KOR, 114 yards;
Nov. 27 vs. UC?Davis: 15 carries, 217 yards, 1 TD
Dec. 4 at Sacramento State: 19 carries, 108 yards, 2 TD; 1 rec., 8 yards, 1 PR, 17 yards
Totals: 77 carries, 771 yards, 8 TD, 4 rec., 61 yards; 5 KOR, 164 yards; 1 PR, 17 yards.

BIG-PLAY JACKS: Through its 13 games so far this season, the South Dakota State offense has averaged 7.0 yards per play. The Jackrabbits averaged at least 7.5 yards per play in each of their first three games, highlighted by an average of 9.3 yards per play in their Sept. 11 home opener against Lindenwood.
Conversely, SDSU is limiting the opposition to 5.0 yards per play, including 3.1 yards per rushing attempt.
The Jackrabbits have 77 plays of 20 or more yards from scrimmage through 13 games, the longest of which was an 85-yard touchdown run by Pierre Strong, Jr. Oct. 9 versus Southern Illinois.
SDSU was limited to a season-low one play of 20-plus yards in its Nov. 13 loss at South Dakota — a 49-yard pass from Chris Oladokun to Jaxon Janke on the first play of the second quarter.
However, the Jackrabbits tallied 10 plays of 20 or more yards in its playoff-opening win over UC?Davis on Nov. 27. Nine of the chunk plays were on rushing attempts — four each by Isaiah Davis and Strong, and one by Oladokun. The other was a 33-yard touchdown pass from Oladokun to Jadon Janke.
LONGEST OF THE LONG:Malik Lofton's 97-yard fumble return for touchdown in the third quarter of the Jackrabbits' Oct. 9 game against Southern Illinois is the longest such return on record in program history.
SDSU's Pierre Strong, Jr., also scored on an 85-yard run in the fourth quarter for the longest run of his career.
It marked the first time since a 2014 game at Indiana State that SDSU had two scoring plays of 85 or more yards in the same contest. That previous feat was accomplished in a 2014 game at Indiana State, when Jake Wieneke scored on a 91-yard pass from Austin Sumner in the third quarter and Zach Zenner tallied a 94-yard touchdown run later in the second half.

SPEAKING OF TURNOVERS: The Jackrabbits tied one of their longest-standing school records with their six interceptions against UC?Davis in the opening round of the Football Championship Subdivision playoffs on Nov. 27. SDSU also intercepted six passes in a 1950 game against Augustana and in a 1952 matchup with St. Cloud State.
Reserve cornerback Dalys Beanum came up with three of the interceptions, the last of which he returned 59 yards for a touchdown.
Adam Bock also returned an interception 39 yards for a score early in the second half, giving SDSU two interception returns for touchdowns in the same game for the first time since Nov. 10, 2007, against Southern Utah.
Beanum, who also returned an interception for a touchdown Oct. 2 against Dixie State, now leads the team with four interceptions this season. He became the first Jackrabbit player to pick off three passes in a game since All-American Tyler Koch accomplished the feat Nov. 3, 2007, at Central Arkansas.
For the season, the Jackrabbits are plus-16 in turnover margin after adding two more interceptions in the their Dec. 4 win at Sacramento State. Defensive end Cade Terveer and cornerback Don Gardner each recorded their second interceptions of the season — and the postseason — in the first half.

CONTROLLING THE CLOCK: South Dakota State held a 15-minute advantage in time of possession in its Oct. 30 victory at Youngstown State.
The Jackrabbits held the ball for 37 minutes and 33 seconds in the 47-16 road victory, compared to 22:27 by YSU. That marked the highest time of possession in a game by an SDSU squad since racking up 37:42 against Montana State in 2018.
SDSU has posted a 8-1 record in games this season in which it has led in time of possession.

THIRD-DOWN EFFICIENCY: The Jackrabbits converted a season-best 10-of-12 on third-down attempts in its win at Youngstown State on Oct. 30, a game in which SDSU never punted. Both of the failed attempts came in the second quarter and resulted in a fumble and sack — after the latter of which Cole Frahm kicked a 52-yard field goal to end the first half.
That performance came on the heels of some recent third-down struggles. SDSU had gone a combined 11-for-41 (26.8 percent) on third down in the prior three games.

TIGHT ENDS CATCHING ON: South Dakota State's stable of tight ends has played a key role in the passing game for the Jackrabbits this season. Combined, the trio of Tucker Kraft (6), Zach Heins (6) and Mike Morgan (2) have combined for 14 of the Jackrabbits' 28 touchdown catches so far this season.
Each of the three has a two-touchdown game this season, with Morgan recording the first two scores of his career on plays of 11 and 55 yards Oct. 2 against Dixie State.
Kraft also ranks second on the team in total receptions with 56.

SECOND-QUARTER OUTBURSTS: South Dakota State set a program Division I-era record when it scored 35 points in the second quarter of its Oct. 2 Beef Bowl game against Dixie State. It marked the most points in any quarter by a Jackrabbit squad since moving to the Football Championship Subdivision in 2004, surpassing the previous record of 31 in the second quarter of a 2005 game against Valparaiso.
Through 13 games this season, the Jackrabbits have outscored the opposition by a 181-68 margin in the second quarter.

JANKES SCORE IN TANDEM: Twin brothers Jaxon and Jadon Janke have each tallied receiving touchdowns in the same game three times this season. The wide receivers from Madison, South Dakota, have now scored in the same game four times in their Jackrabbit careers.
The Jankes first accomplished the feat during the 2021 season in a Sept. 25 Jackrabbit victory at Indiana State. Jadon's touchdown reception covered 33 yards in the first quarter, while Jaxon scored from 42 yards out in the second stanza. They followed the same script Oct. 16 at Western Illinois, with Jadon catching an 8-yard pass to open the scoring in the first quarter and Jaxon adding a 21-yard score to cap a 21-point third quarter.
The brothers again hauled in touchdown passes in the same contest Nov. 20 against North Dakota. Jadon scored his team-leading seventh receiving touchdown on a 17-yard catch and run early in the second quarter, while Jaxon's TD came on a deflected pass in the end zone from 21 yards out late in the third quarter.
The first time the tandem scored in the same game was against Holy Cross in the opening round of the Football Championship Subdivision playoffs this past spring. In that April 24 contest, Jadon scored twice on pass plays of 13 and 45 yards, while Jaxon opened the scoring with an 11-yard TD reception.
Jaxon Janke reached a couple of milestones Nov. 13 at South Dakota, surpassing 100 career catches (currently 114) and 1,500 receiving yards (currently 1,720). He topped the century mark for receiving yards in each of the final four regular season games and five of the last six. His 60 receptions and 942 receiving yards this season both lead the squad.
Jaxon Janke has caught a pass in 33 of 35 games over the past three seasons.

STRONG GOES FOR 4,000: Senior Pierre Strong, Jr., became the fourth running back in South Dakota State history to hit the 4,000-yard mark for his career, reaching the milestone Nov. 13 at South Dakota.
A native of Little Rock, Arkansas, Strong enters the week with 4,416 career rushing yards, after passing Kyle Minett (4,277 yards from 2007-10) for third place on the all-time Jackrabbit charts Nov. 27 against UC?Davis. He also is fourth in career rushing touchdowns at SDSU with 39 after breaking a tie with Jerry Welch (34 rushing TDs from 1951-54) with his sixth two-touchdown game of the season Nov. 6 against North Dakota State.
A senior from Little Rock, Arkansas, Strong also became the fourth SDSU running back to post three separate 1,000-yard seasons on Nov. 6, joining Josh Ranek (1998-99, 2001), Kyle Minett (2008-10) and Zach Zenner (2012-14). Strong rushed for 1,116 yards in 2018, 1,018 yards in 2019 and has an FCS-best 1,575 yards this season.

100-POINT DUOS: South Dakota State kicker Cole Frahm and running back Pierre Strong, Jr. have both reached the 100-point mark during the 2021 campaign, becoming the latest Jackrabbit duo to top the century mark for scoring in the same year.
Frahm, a senior kicker from Omaha, Nebraska, leads the team with 112 points after making 18-of-27 field goal attempts and all 58 PAT tries this season. He has made two or more field goals in six games this season, with his 18 field goals tied for third-most in a season by a Jackrabbit. His 32 career field goals are sixth on the all-time SDSU charts.
Strong, a senior running back from Little Rock, Arkansas, has 102 points on the strength of 17 touchdowns this season. He has scored a pair of touchdowns in a game six times this season to up his career rushing touchdown total to 39 (fourth in school history) and career points total to 252 (eighth in program history).
Frahm and Strong are the third Jackrabbit tandem in five seasons to hit the 100-point mark in the same year, joining Jake Wieneke (104) and Chase Vinatieri (103) in 2017, followed by Vinatieri (114) and Cade Johnson (102) in 2018.

TWO RECEIVERS TOP 100: For the first time this season, two South Dakota State receivers topped the 100-yard mark in the same game. In the Oct. 9 contest against Southern Illinois, sophomore tight end Tucker Kraft set career highs with 10 catches and 124 yards, while junior wide receiver Jadon Janke added 117 receiving yards. Janke's yardage total came on only three catches as he logged receptions of 52, 46 and 19 yards — all in the first half.
Jadon Janke also had a part in the last time the Jackrabbits had a pair of receivers top the century mark, teaming with his twin brother, Jaxon, in the second game of the 2020-21 spring season — also in a losing effort — at North Dakota. In that contest, Jaxon caught seven passes for 161 yards, while Jadon hauled in five receptions for 109 yards.

40 AND COUNTING: South Dakota State scored 40-plus points in each of its first six games this season, marking the longest such streak in program history. Previously, SDSU put together a four-game streak of 40-point games late in the 2018 season, covering the final three regular season games (Missouri State (59), Southern Illinois (57), South Dakota (49) and a playoff victory over Duquesne (51).
The Jackrabbits enter the week ranked eighth in the Football Championship Subdivision with an average of 37.7 points per game after reaching the 40-point mark for the eighth time this season in a 56-24 victory Nov. 27 over UC?Davis.

NOTES ON A SHUTOUT: South Dakota State recorded its first shutout since the 2015 season when it blanked Indiana State, 44-0, on Sept. 25. The Jacks' previous shutout also came on the road against a league opponent as SDSU downed Missouri State, 39-0, in a game played on Oct. 31, 2015, in Springfield, Missouri.
The shutout also was the ninth by a Jackrabbit squad under head coach John Stiegelmeier.
SDSU had its bid for back-to-back shutouts for the first time since 1962 come to an end with six seconds remaining in its Oct. 2 Beef Bowl game against Dixie State, when the Trailblazers scored on a 16-yard pass play.

BOCK SETS CAREER HIGH: South Dakota State middle linebacker Adam Bock established a new career high with 17 tackles, including a half-sack, in the Jackrabbits' overtime loss to Southern Illinois on Oct. 9. Bock's previous high was 13 tackles last season against North Dakota State and matched versus Southern Illinois in their last matchup, an FCS playoff quarterfinal this past May.
Bock's 17 tackles are tied for sixth-most in a game by a Jackrabbit since tackles became an official NCAA statistic in 2000, and are the most by an SDSU player since Christian Rozeboom tallied 18 stops in a 2017 game at Missouri State. Bock currently leads the team with 112 tackles after the ninth double-digit-tackle performance of his career — and sixth this season — with 12 stops Nov. 20 against North Dakota.
The sophomore from Solon, Iowa, also made Jackrabbit history when he returned a blocked extra-point attempt at Youngstown State for a defensive 2-point conversion. It was the third time an SDSU player scored a defensive extra point, joining Vic Sosa (1997 at Augustana) and Trey Carr (2014 at Southern Utah).

SACK RABBITS: South Dakota State saw its streak of notching multiple sacks in a game end at 10 games when it managed only one sack in its Nov. 6 win over North Dakota State. The streak began with a seven-sack outing against Delaware in the semifinals of the Football Championship Subdivision playoffs in May.
As a team, the Jackrabbits have a total of 35 sacks so far this year after notching two sacks in their Nov. 27 playoff opener against UC Davis. Their average of 2.69 sacks per game ranks 26th among FCS teams this season.
Caleb Sanders leads the team with 6.5 sacks, while a total of 17 different players have recorded at least a half-sack this season.

WINKELMAN, SANDERS NEAR TOP 10: Senior defensive linemen Reece Winkelman and Caleb Sanders are not only the top two sack artists for the Jackrabbits this season, but the Jackrabbit duo have nearly identical career numbers for sacks and tackles for loss as they both have either moved into the SDSU career top 10 in those categories or poised to enter that territory yet this season.
Sanders, a defensive tackle from Glenwood, Iowa, has moved into ties for ninth in tackles for loss (32) and 10th in sacks (15) in recent weeks. His 32 TFLs match Eric Cohen's total from 1978-80, while his 15 sacks are tied with Division II All-American Kevin Tetzlaff (1988-91).
A defensive end from Marshall, Minnesota, Winkelman has tallied 14 sacks and 28.5 tackles for loss in his career. Winkelman notched a team- and career-best 6.5 sacks during the 2019 campaign.

50-PLUS CLUB:Cole Frahm made his second field goal of more than 50 yards this season— and third of his career — in the Oct. 30 game at Youngstown State, connecting on a 52-yarder on the final play of the first half. It was the 15th field goal of 50 or more yards in program history.
Frahm's 54-yarder earlier this season against Lindenwood is tied for the fourth-longest field goal in program history. Parker Douglass (2007) and Chase Vinatieri (2018) hold the school record with 57-yard field goals and Douglass connected on five field goals of 50-plus yards in his All-America career.
Following is a listing of the longest field goals in SDSU history:
57-Parker Douglass, vs. Stephen F. Austin, 2007
57-Chase Vinatieri, at Northern Iowa, 2018
55-Chase Vinatieri, vs. Northern Iowa, 2017 (FCS playoff game)
54-Parker Douglass, vs. UC Davis, 2005 (at Sioux Falls)
54-Cole Frahm, vs. Lindenwood, 2021
53-Parker Douglass, at Southern Utah 2006
52-Brett Gorden, vs. St. Cloud State, 1997
52-Parker Douglass, vs. Cal Poly, 2005
52-Parker Douglass, vs. UC Davis, 2006
52-Cole Frahm, vs. Youngstown State, 2020-21
52-Cole Frahm, at Youngstown State, 2021
51-Adam Vinatieri, vs. North Dakota, 1992
51-Adam Vinatieri, at Augustana, 1994
51-Chase Vinatieri, vs. Drake, 2017
50-Brett Gorden, at UC Davis, 1997
By Player: Parker Douglass (5); Chase Vinatieri (3); Cole Frahm (3); Brett Gorden (2); Adam Vinatieri (2).
In addition, Frahm has moved into sixth place on the SDSU career charts for field goals made with 32. After booting two field goals in the Nov. 6 win over North Dakota State, he passed Adam Vinatieri, who made 27 field goals in a Jackrabbit uniform from 1991-94.
For his career, Frahm is 32-for-48 on field goal tries. He had a streak of 10 straight games with a made field goal end in the Nov. 27 game against UC Davis. He has made a field goal in 20 of 23 games over the past two seasons.

605 HOGS: The success of the South Dakota State offense can be attributed in large part to the continuity the Jackrabbits have been able to maintain along the offensive line.
The quintet of Aron Johnson (left tackle), Mason McCormick (left guard), Wes Genant (center), Eagan Lickiss (right guard) and Garret Greenfield (right tackle) had started 17 games in a row dating back to the start of the 2020-21 spring season until the string was broken Oct. 30 at Youngstown State. In that game, senior Eddie Miller replaced Lickiss in the starting lineup at right guard and has continued to serve in a starting role.
Johnson missed the Nov. 20 regular season finale against North Dakota, but returned to the lineup the next week against UC Davis. Greenfield flipped over to start at left tackle in Johnson's absence against UND, with Bo Donald earning the start at right tackle.

SEEING DOUBLE: The 2021 edition of the South Dakota State football team features two sets of twin brothers.
Returning for their junior seasons are wide receivers and Madison natives Jadon and Jaxon Janke. Jaxon Janke was the team's top receiver a season ago, catching 32 passes for 473 yards and six touchdowns. He also returned punts, averaging 13.2 yards on eight attempts.
Jadon Janke was right behind in the receiving categories, hauling in 21 receptions for 425 yards and five touchdowns. His 20.2 yards per reception led the squad and four of his touchdown receptions came in postseason action.
Joining the Jackrabbits last fall were twins Aaron and Adam Kusler. The Sioux Falls tandem, who excelled at Roosevelt High School, are both redshirt freshman linebackers on this year's squad.
SDSU has another set of brothers on the team in Brookings natives and offensive linemen Eddie and Gus Miller. Eddie is a senior on this year's team, while Gus is an redshirt freshman.

JACKS IN THE PROS: During the summer of 2021, six former South Dakota State standouts were in training camp with National Football League teams, continuing the Jackrabbits' long tradition of developing players into pro prospects.
Headlining the list is tight end Dallas Goedert of the Philadelphia Eagles. After being drafted in the second round of the 2018 NFL Draft, Goedert has gone on to record 178 receptions for 2,061 yards and 16 touchdowns in four seasons.
While Goedert was the lone former Jackrabbit on an opening day active roster, two other recent defensive standouts were assigned to practice squads. Linebacker Christian Rozeboom has spent time on the active roster with both the Kansas City Chiefs and Los Angeles Rams this season, and cornerback Jordan Brown returned to the Las Vegas Raiders.
Rozeboom finished his Jackrabbit career as the program's all-time leading tackler and then signed as a free agent following the 2020 NFL Draft. He spent the 2020 season as a member of the Rams' practice squad.
Brown was a seventh-round choice of the Cincinnati Bengals in 2019 and also spent time on the practice squad for Jacksonville during his rookie campaign before entering 2020 training camp with the Las Vegas Raiders. He spent the latter part of the 2020 season as a practice squad player with the Washington Football Team.
The most recent former Jackrabbit with professional aspirations is wide receiver Cade Johnson, who signed as a free agent with the Seattle Seahawks after the 2021 NFL Draft. He has since been assigned to Seattle's practice squad.
Johnson set a pair of single-season school records as a member of the Jackrabbits from 2017-19. As a redshirt freshman in 2017, the Papillion, Nebraska, native established a new Jackrabbit standard with 839 kickoff return yards, returning two kickoffs for touchdowns. The following season, his first as a starting receiver, he set the SDSU single-season record with 17 touchdown catches, totaling 67 receptions for 1,332 yards.
In 2019, Johnson also posted his second consecutive 1,000-yard season, tallying 1,222 yards on 72 receptions.Over three seasons, he ranked third in program history for touchdown catches (28), fifth in receiving yards (2,872) and sixth in receptions (162).
He was a two-time first-team all-Missouri Valley Football Conference honoree and was selected to multiple Football Championship Subdivision All-America squads in both 2018 and 2019. Johnson was selected to play in the 2020 Reese's Senior Bowl after deciding to opt out of his senior season.
Veteran offensive lineman Bryan Witzmann is once again a free agent after being among the last cuts by the Kansas City Chiefs this summer. Witzmann returned to the Kansas City Chiefs in 2020, an organization for which he earned a starting role in 2017. He played in one game in 2020, but was assigned to the team's practice squad for much of the year, including the postseason.
Also awaiting his next opportunity is fullback and Brookings native Mikey Daniel, who spent this summer with the Carolina Panthers following a stint with Atlanta in 2020.
In addition, wide receiver Jake Wieneke caught on with the Montreal Alouettes of the Canadian Football League in 2019 and finished the year with 44 catches for 569 yards with eight touchdowns. The CFL did not compete in 2020 due to the pandemic, but Wieneke has already exceeded his 2019 totals with 56 receptions for 898 yards and 11 touchdowns thus far during the 2021 campaign.
Also in the CFL is Wieneke's former teammate Taryn Christion. A?Sioux Falls native, Christion is a member of the Ottawa Redblacks. He has played in four games this season and has registered 20 yards on 2-of-6 passing.
Recently announcing his retirement was former Jackrabbit standout Adam Vinatieri, who became the NFL career scoring leader in 2018 with the Indianapolis Colts.
Over Vinatieri's 24 seasons, his totals included NFL bests of 599-of-715 on field goal attempts, 83.8 percent, and 2,673 career points. He also ranks second in career extra points with 874. In all, Vinatieri set 15 NFL records, including 21 100-point seasons.
Several other former Jackrabbit players and coaches have had ties to the professional game, including:
Steve Heiden (player from 1995-98), tight ends coach for the Arizona Cardinals;
Reed Burckhardt (player from 2004-07), director of pro scouting for the Minnesota Vikings;
Glen Fox (player from 2006-09), pro scout with the Arizona Cardinals;
Shawn Mennenga (assistant coach from 2009-10), former special teams coordinator for the Cleveland Browns and Green Bay Packers;
Trent Baalke (assistant coach from 1991-95), general manager of the Jacksonville Jaguars and formerly the GM for the San Francisco 49ers;
Brad Seely, longtime special teams coordinator with numerous NFL?teams.
ACADEMIC ALL-DISTRICT: South Dakota State offensive lineman Wes Genant and defensive end Reece Winkelman were both repeat selections to the CoSIDA Academic All-District 6 Team announced recently. Both student-athletes will advance to the national ballot for Academic All-America consideration in mid-December.
A Parkston native who is in his first semester of graduate school, Genant was named to the squad for the fourth time after compiling a 3.90 undergraduate grade-point average as a human biology major. The Jackrabbits' starting center, he has helped pave the way up front for an offense averaging 38.8 points and 215.7 rushing yards per game.
Winkelman earned his second honor in as many seasons after posting a 3.97 GPA as a business economics major. The Marshall, Minnesota, native ranks second on the team this season with 11.5 tackles for loss and 4.5 sacks.
The Academic All-District 6 Team is determined by a vote among members of the College Sports Information Directors of America in Arkansas, Iowa, Louisiana, Minnesota, Missouri, Mississippi, Montana, North Dakota, South Dakota, Wisconsin and Wyoming. Candidates must be at least a sophomore in athletic and academic standing, a starter or key reserve on his team and carry at least a 3.3 GPA.
Genant is seeking to become the first Jackrabbit student-athlete to earn CoSIDA Academic All-America honors four times. He was was a second-team honoree in 2017 and a first-team honoree in both 2018 and during the 2020-21 spring season. With his previous selections he joined Paul Kippley (1978-80), Kyle Minett (2008-10) and Zach Zenner (2012-14) as three-time honorees.
SDSU has placed at least one player on the Academic All-America squad in 14 of the last 16 seasons, including multiple selections 12 times.
Overall, SDSU football student-athletes have received Academic All-America recognition from CoSIDA 42 times since 1974.

DANA J. DYKHOUSE STADIUM: Jackrabbit football moved into a new home in September of 2016 with the completion of Dana J. Dykhouse Stadium.
The stadium, which was constructed in phases on the site of SDSU's previous home field, Coughlin-Alumni Stadium, seats 19,340 spectators and cost $65 million to build. The stadium is being funded through private gifts and long-term revenue streams, including concessions and suite, loge box and ticket sales. Bonds are financing nearly two-thirds of the project's construction, with the remaining dollars coming from private support. Lead gifts totaling $12.5 million from former Jackrabbit football player and Sioux Falls banker Dana Dykhouse and philanthropist T. Denny Sanford were announced in October 2013.
The stadium officially opened Sept. 8, 2016, featuring a concert by country music superstars Luke Bryan, Little Big Town and Lee Brice as part of the Jacks Bash opening weekend. The first football game was two days later, on Sept. 10, when the Jackrabbits defeated Drake, 56-28.
Jacks Bash 2 was held this past Sept. 8 and included a musical lineup of Zac Brown Band, Fall Out Boy and Gabby Barrett.
SDSU has gone on to post a 35-7 record at Dana J. Dykhouse Stadium during its first five-plus seasons of operation, including an 8-1 mark in FCS playoff games.
The Jackrabbits went undefeated at home in 2018 at 7-0 and again during the 2020-21 spring season with a 5-0 mark.
Dana J. Dykhouse Stadium was designed by Kansas City-based Crawford Architects, with the construction firm JE Dunn serving as the project manager at risk and Henry Carlson Company of Sioux Falls serving as general contractor.
The stadium won the 2017 Alliant Build America Award from the Associated General Contractors of America South Dakota Building Chapter.

STIG SHOW: The John Stiegelmeier Radio Show airs Monday nights throughout the 2021 season.
The weekly, hour-long show begins at 6 p.m. Central Time and originates in front of a live audience once again at Cubby's Sports Bar and Grill in downtown Brookings. Hosted by Tyler Merriam, the show airs along the Jackrabbit Sports Network, including flagship station WNAX 570 AM, and can be heard through the Jackrabbit app and online at GoJacks.com.
Weekly segments include interviews with Jackrabbit head coach John Stiegelmeier, student-athletes and others associated with SDSU football. Fans can submit questions through social media platforms and fans in attendance can register for weekly prizes.

A LOOK AHEAD: Should the Jackrabbits win Saturday, they will earn the right to face the winner between No. 1 Sam Houston and No. 8 Montana State in semifinal action Dec. 17 or 18 at a site to be determined.
-GoJacks.com-
COURTESY SOUTH DAKOTA STATE ATHLETIC COMMUNICATIONS