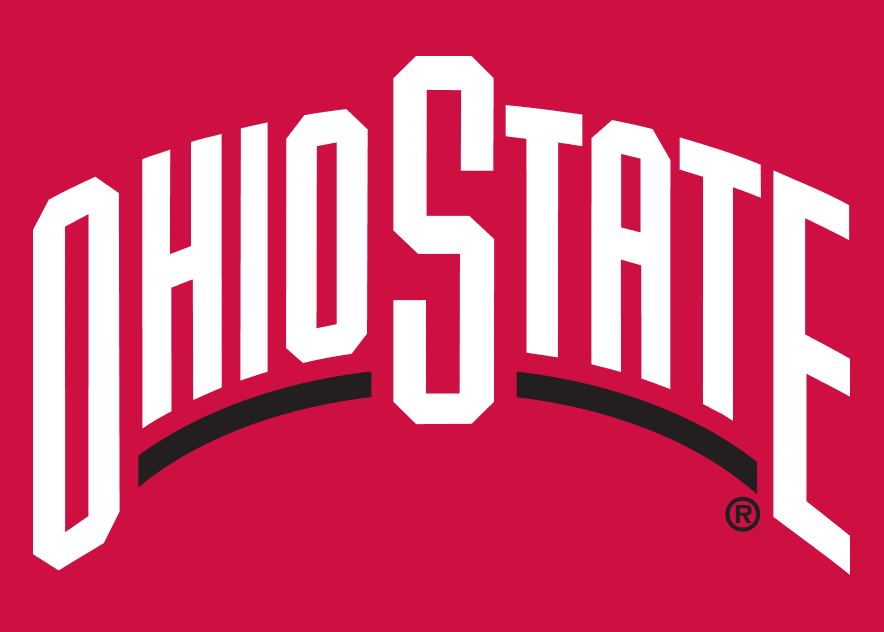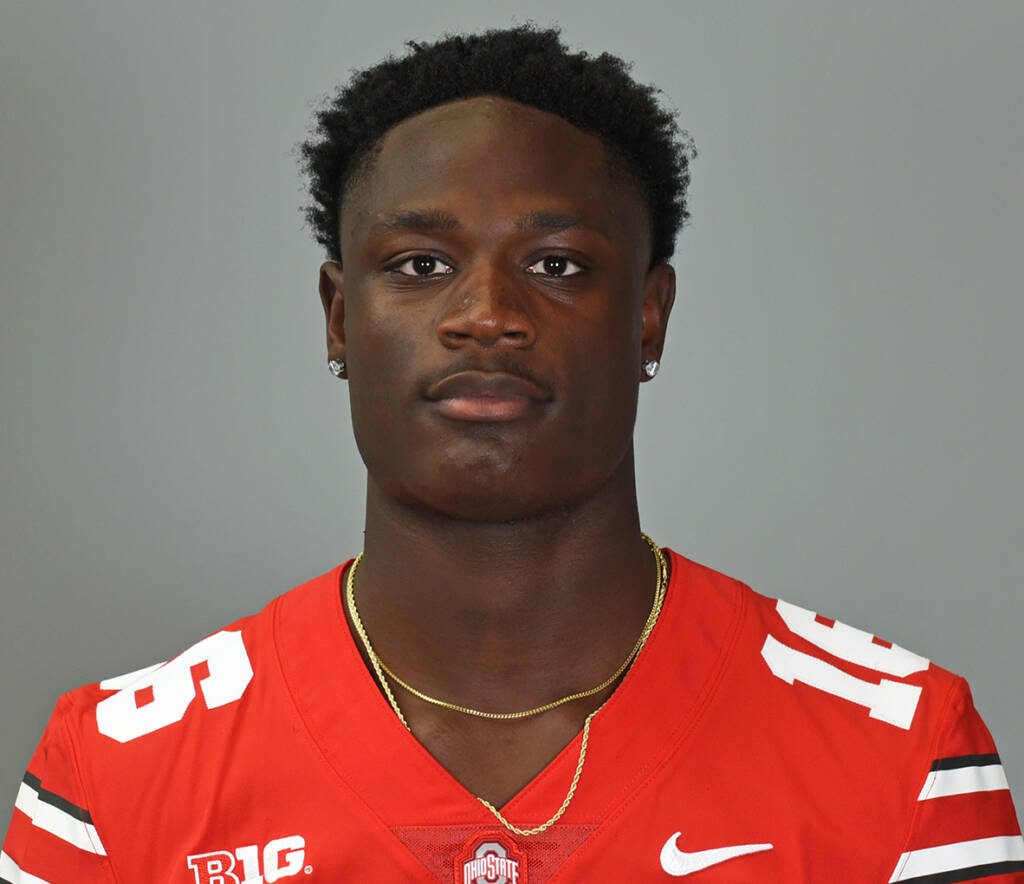 The NCAA Transfer Portal grows everyday.
It will will grow a little more with the addition of Ohio State cornerback Ryan Watts.
The redshirt freshman announced Friday he's entering the NCAA transfer portal.
Watts wrote on Twitter: "It has been an honor to compete wearing the Scarlet & Grey, playing the game that I love so much. I have been able to accomplish so much with your love and support and will forever be grateful for my time here."
Watts started OSU's first game against Minnesota but only played very sparingly in the Buckeyes final 11 games.
He was stuck on the depth charts behind true freshman Denzel Burke, junior Sevyn Banks and junior Cameron Brown.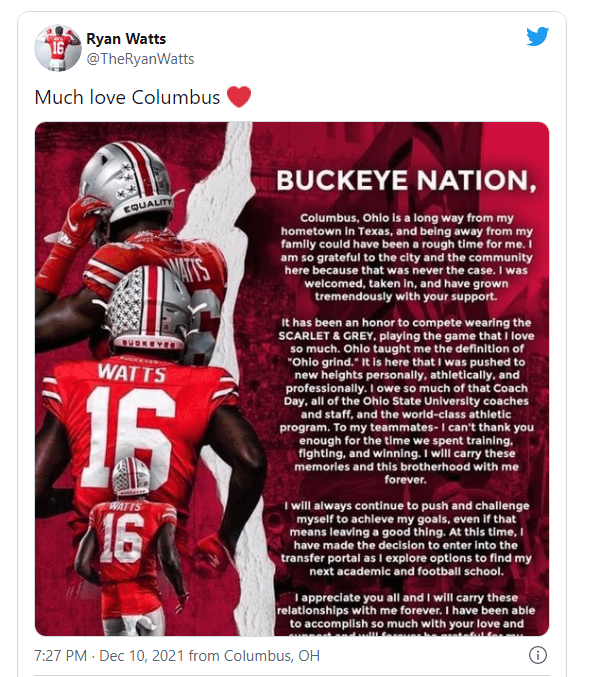 FROM THE OHIO STATE MEDIA GUIDE
PLAYER PROFILE
HEIGHT 6-3
WEIGHT 205
HOMETOWN LITTLE ELM, TEXAS
LAST SCHOOL LITTLE ELM
YEAR RS.-FRESHMAN
Follow on Social Media
Twitter: @TheRyanWatts
Instagram: @theryanwatts_
Ohio State Overview
• Played in seven games as a true freshman for the Big Ten and Sugar Bowl champion Buckeyes in 2020
• Made three tackles – all solo – in a 49-27 win over Rutgers
• Is a pre-communications major
Honors & Awards
2020: OSU Scholar-Athlete
More on Ryan
• One of the country's best defensive backs; rated as the nation's No. 17 cornerback by 247Sports.
• A four-star prospect
• Member of the ESPN 300
• The No. 21 recruit in the SportsDayHS Class of 2020 rankings
• Named his team's Most Valuable Player as a senior for Little Elm High School and head coach Kendrick Brown
• Played both cornerback and wide receiver for the Lobos
• Member of the MaxPreps Texas Preseason All-State team
• Is the son of Claire Watts-Cooper and Wayne Cooper