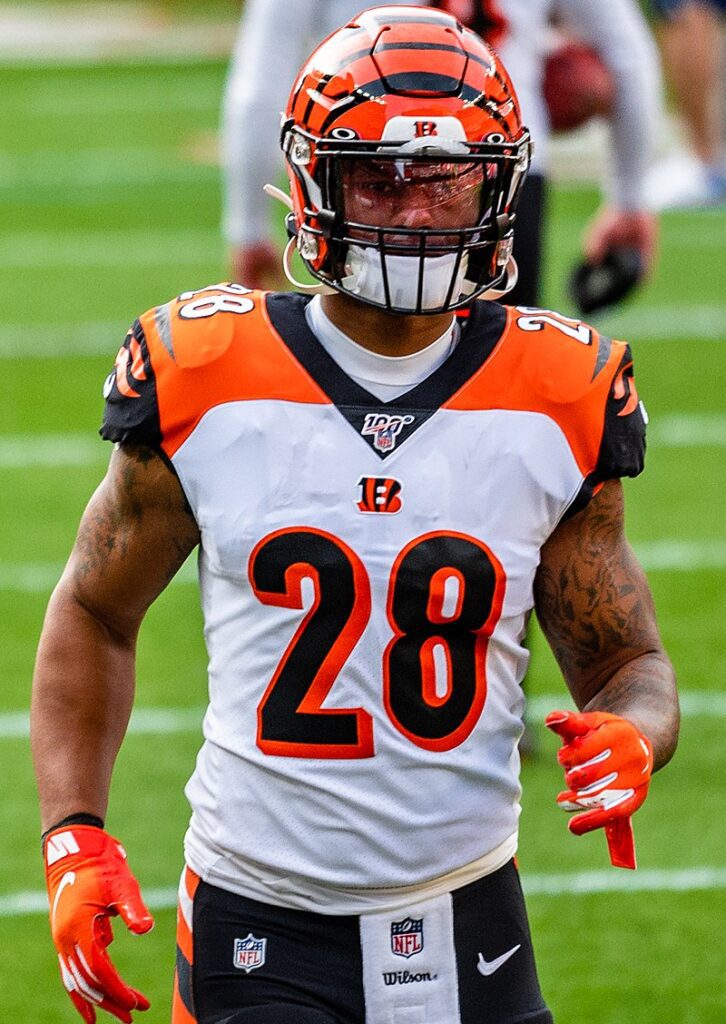 Cincinnati Bengals running back Joe Mixon has been named the FedEx Ground Player of the Week for his performance against the Las Vegas Raiders in Week 11.
Mixon had 123 rushing yards and the two scores — passing the 100 yards mark for the first time since Week 1.
This is Mixon's second FedEx Ground Player of the Week honor of the 2021 season and third overall. Fans vote for the FedEx Ground Player of the Week on Twitter and on NFL.com.
During this season Mixon ranks fourth in the NFL in rushing yards (759), rushing touchdowns (nine), scoring among non-kickers (66) and rushing attempts (180).
A graduate of the University of Oklahoma, the 25-year-old Mixon enters Sunday's game with at least one touchdown in seven consecutive games, the fourth-longest streak in Bengals history. 
He has 11 touchdowns on the season. Former All-Pro WR Carl Pickens has the team-record with 17 in 1995. 
COURTESY BENGALS MEDIA RELATIONS