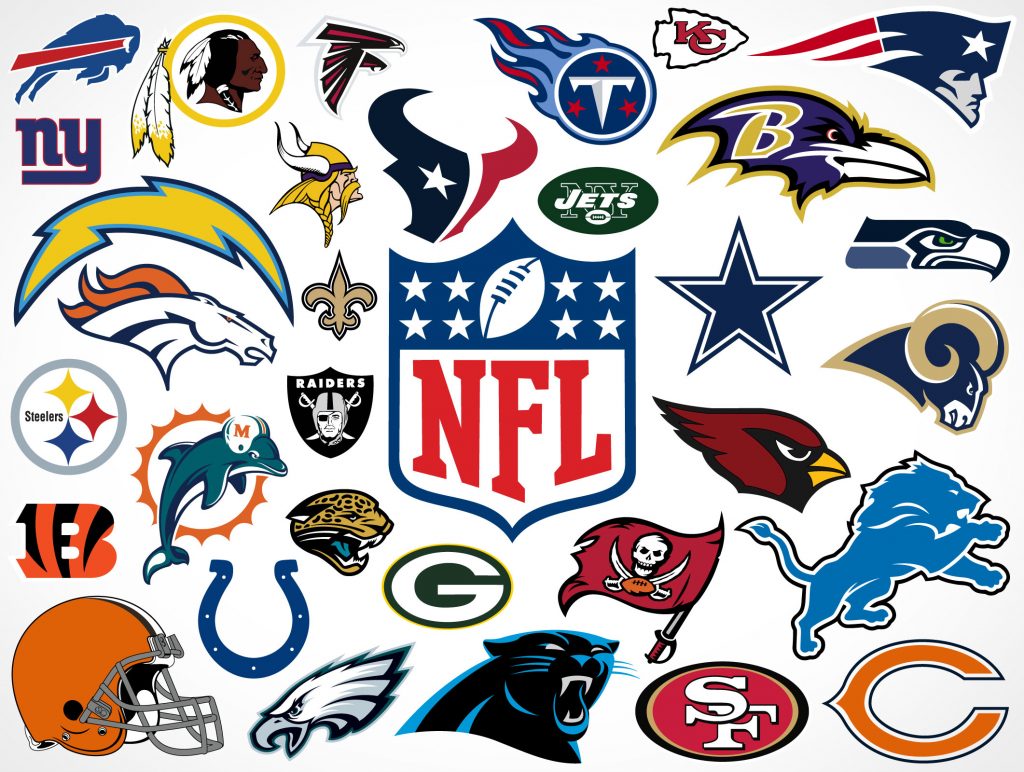 INTERCONFERENCE MATCHUPS HIGHLIGHT WEEK 9;
FOURTH-QUARTER COMEBACKS, LATE-GAME DRAMA CONTINUE AS NFL APPROACHES HALFWAY POINT
As the NFL approaches the halfway marker of its 2021 regular season, teams are proving again and again that what matters most is not how you start.
It's how you finish.
On 37 occasions this season, a team has trailed in the fourth quarter and come back to win, including eight of 15 games this past weekend. The eight teams – Dallas, Kansas City, New England, New Orleans, the New York Jets, Pittsburgh, San Francisco and Tennessee – to accomplish the feat in Week 8 mark the most in a single week since nine teams did it in Week 1 of 2016. Three teams – Baltimore, Tennessee and the Los Angeles Chargers – have three wins this season after trailing in the fourth quarter.
Through eight weeks of any previous NFL season, only the 2012 campaign (38) had more fourth-quarter comebacks.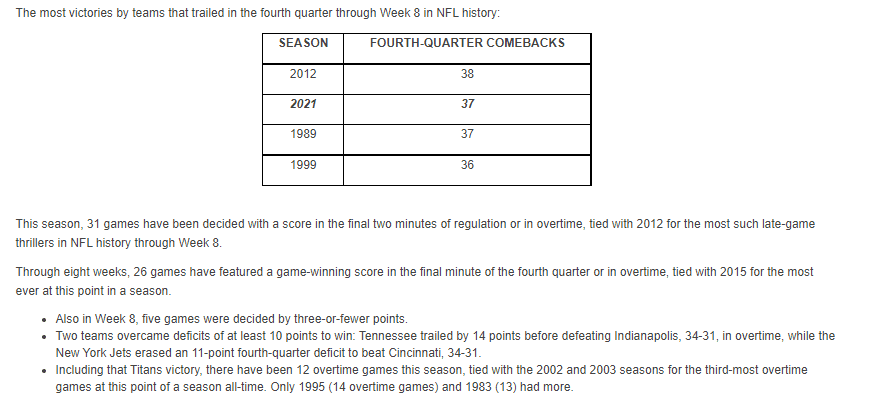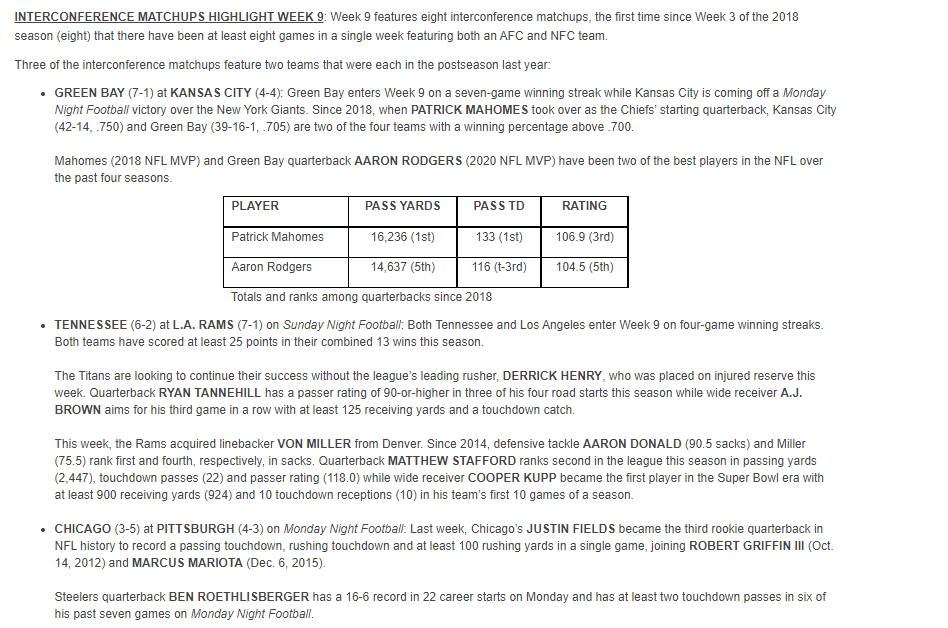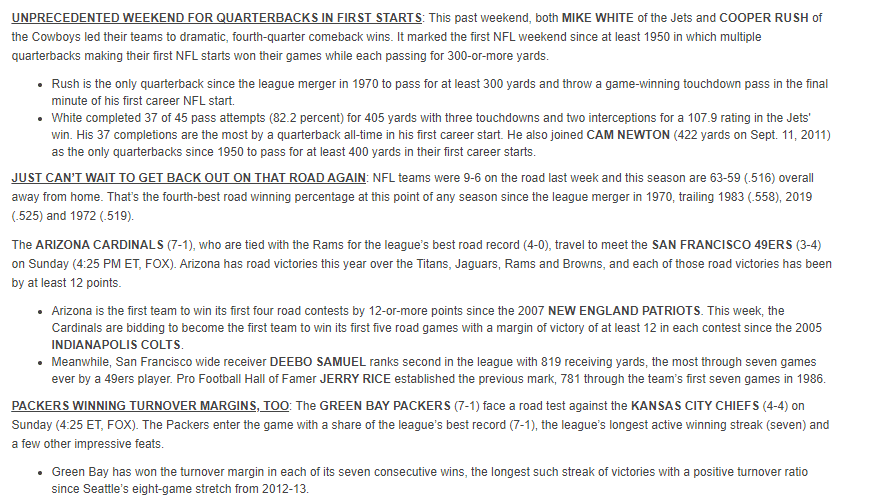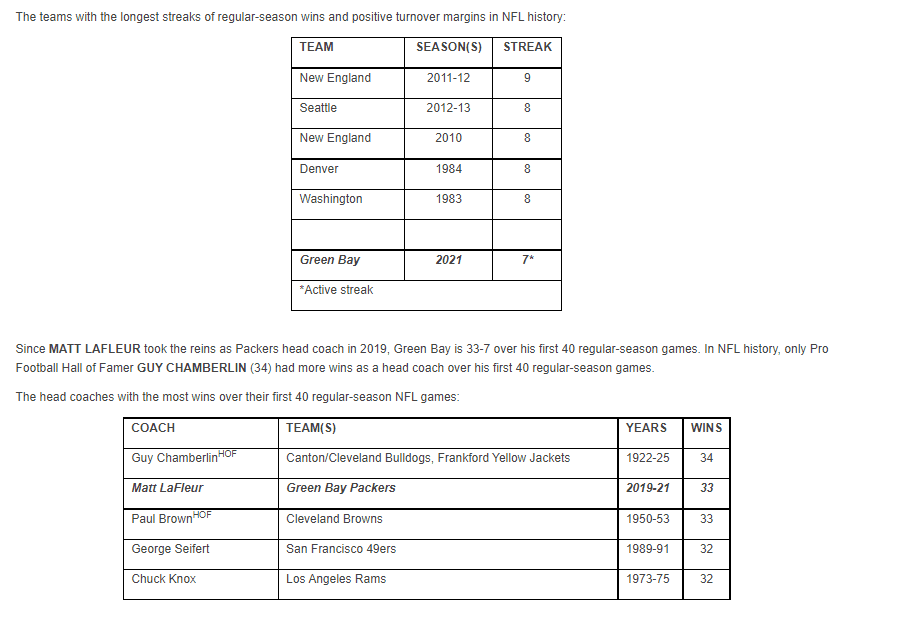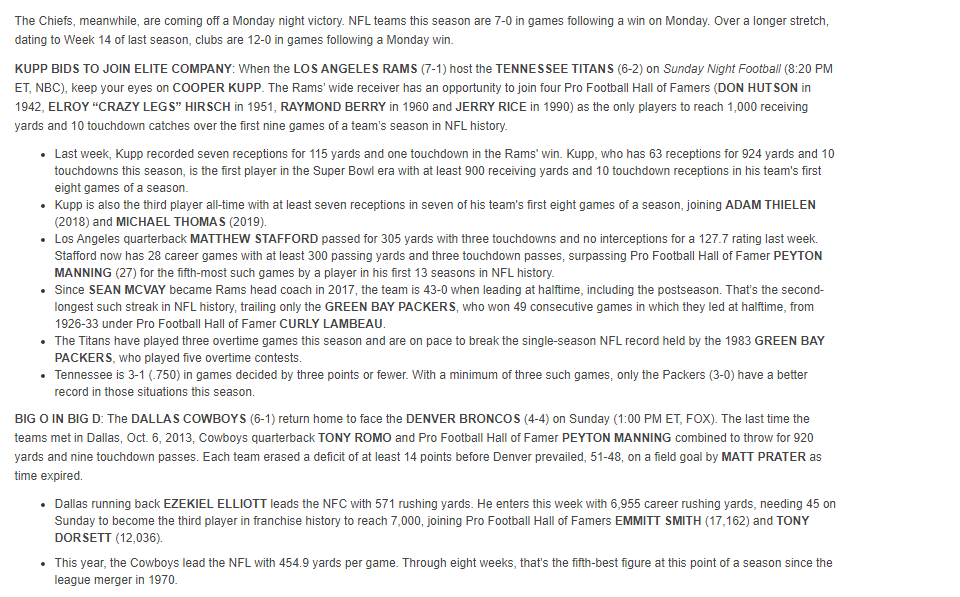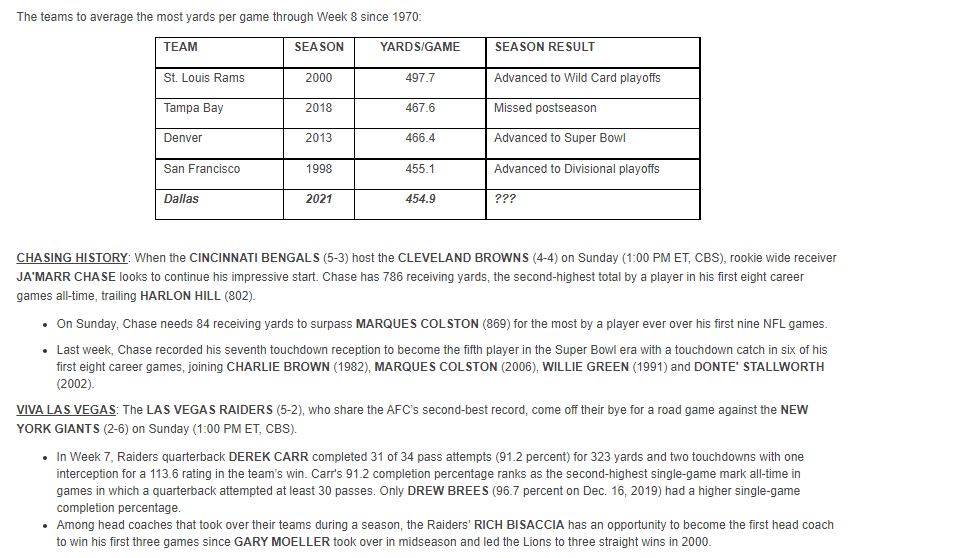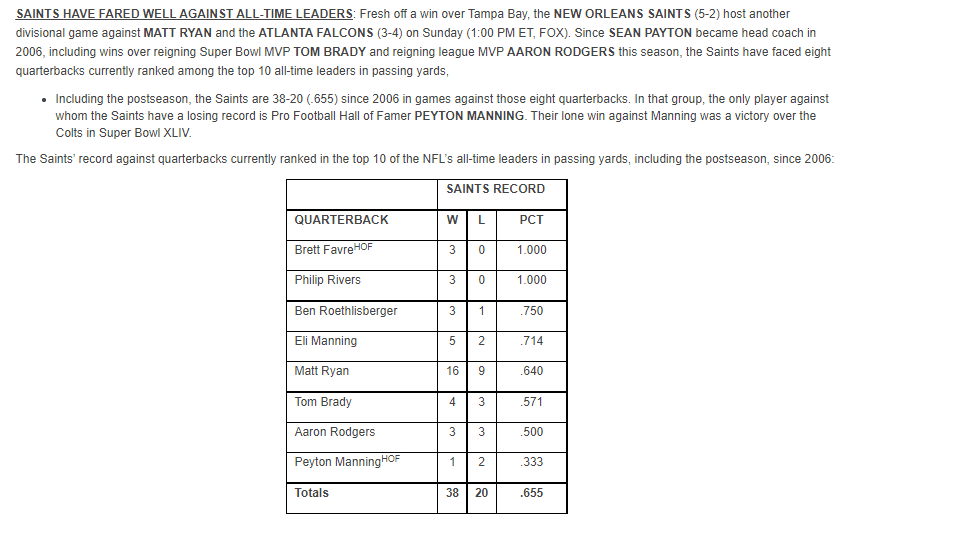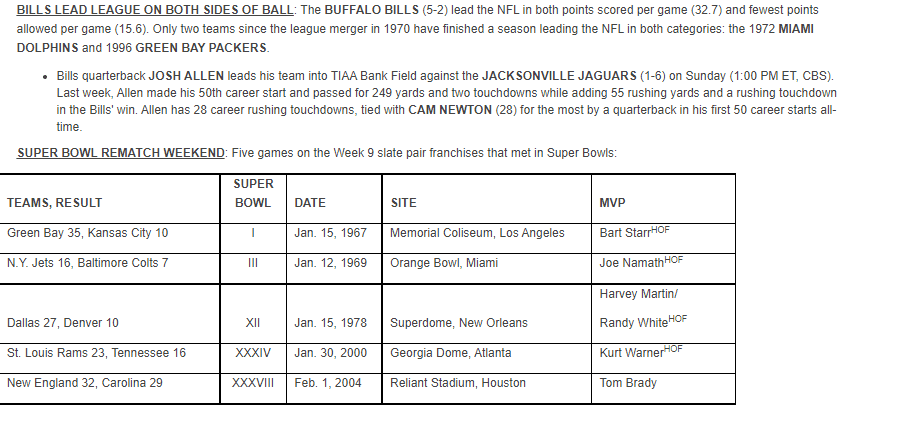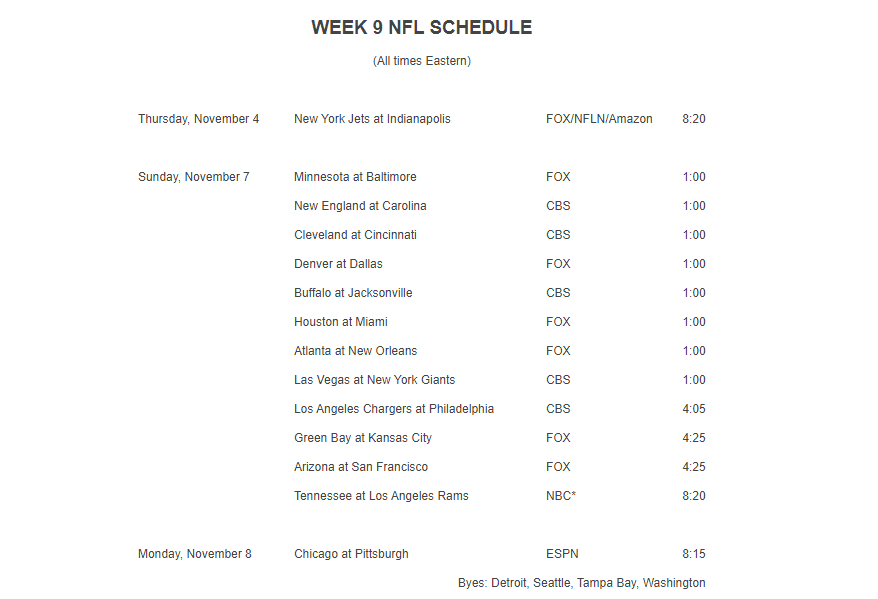 COURTESY NFLmedia.com