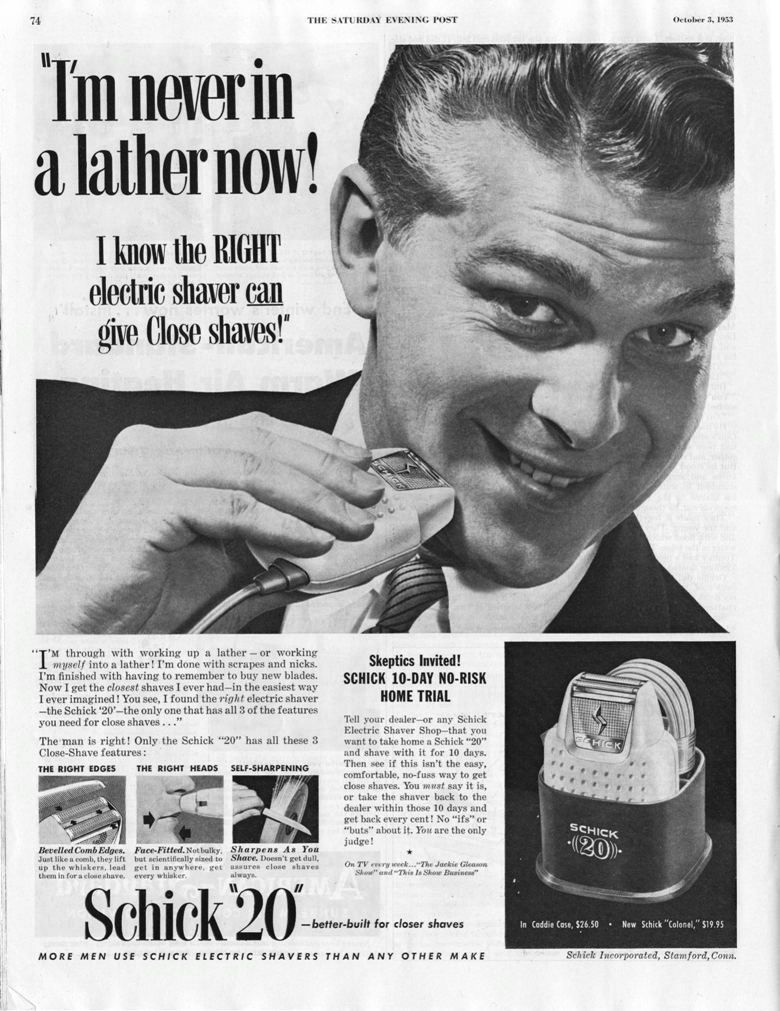 FROM WIKIPEDIA COMMONS
Colonel Jacob Schick (September 16, 1877 – July 3, 1937) was an American inventor and entrepreneur who patented the first electric razor and started the Schick Dry Shaver, Inc. razor company. He is the father of electric razors. Schick became a Canadian citizen in 1935 to avoid an investigation by the Joint Congressional Committee on Tax Evasion & Avoidance after he moved most of his wealth to a series of holding companies in the Bahamas.
Business
Jacob Schick's first business venture, the Magazine Repeating Razor Co. (founded 1926) sold a razor with injection cartridge blades designed much like a repeating rifle, where the blades were sold in clips that could be loaded into the razor without touching the blade. This business provided the necessary capital to develop his electric razor concept when he sold it to the American Chain & Cable Company in 1928.
Inventions
Successfully patented first electric razor in May 1930.[3] Also patented the General Jacobs Boat for use in shallow water, and an improved pencil sharpener.
TODAY'S ALMANAC
1570s
1810s
1850s
1860s
1870s
1890s
1900s
1910s
1920s
1930s
1940s
1950s
1970s
1980s
2000s
2010s
COURTESY www.almanac.com