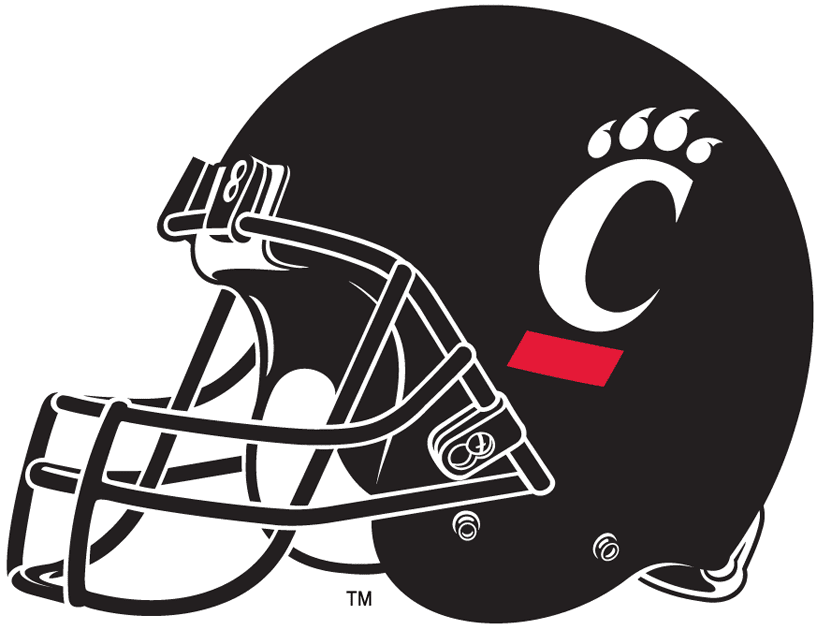 CINCINNATI – The No. 2-ranked Cincinnati football team, which moved to 8-0 for the second-straight season Saturday, hosts Tulsa for Homecoming on Saturday at 3:30 p.m. ET. ESPN's College GameDay will be making its first-ever trip to campus that morning from 9 a.m. to 12 p.m.

Cincinnati and Tulsa have met 36 times, but Saturday will mark just the fifth matchup since 1997. Tulsa leads the all-time series 17-16-2 with UC winning six of the past seven matchups. Cincinnati won the last matchup, 27-24, in the 2020 American Athletic Conference Championship game in Nippert Stadium. Tulsa is coming off a 20-17 loss to Navy to drop to 3-5 and 2-2 in the AAC.
The Bearcats are coming off a 31-12 win at Tulane on Saturday where senior Desmond Ridder threw three touchdown passes, junior tight end Josh Whyle had his second straight game with two touchdown receptions, senior Coby Bryant recorded his third interception of the season and Jowon Briggs recorded his first sack as a Bearcat. Junior Jerome Ford recorded his 14th rushing touchdown of the season, tying him for fourth in school history in single-season rushing scores with Michael Warren (2019). Senior safety Ja'von Hicks picked off his second pass of the season and seventh of his career.
Last week, cornerbacks Coby Bryant and Ahmad "Sauce" Gardner were both named to the 12-player semifinalist list for the Jim Thorpe Award. On Monday, linebacker Darrian Beavers was name one of 16 semifinalists for the Dick Butkus Award, while Ridder earned a nod from the Maxwell Award and Gardner appeared on the Chuck Bednarik list.

BEARCATS IN THE CFP RANKINGS  
Cincinnati debuted at No. 6 in the initial College Football Playoff Rankings on Tuesday night, which was broadcast live on ESPN. The Bearcats are the highest ranked non-Power 5 team in the history of the CFP (since 2014). There will be five CFP rankings each Tuesday night in November before the final CFP ranking announcement on Sunday, Dec. 5 at 12 p.m.

WATCH THE TUESDAY FICKELL AND RIDDER PRESS CONFERENCES HERE
BROADCAST INFORMATION
Saturday's game will be televised nationally on ESPN2 with Anish Shroff (pxp), Mike Golic, Jr. (analyst) and Taylor McGregor (sideline) on the broadcast, the same crew for the second-straight week. Fans can also listen on the Bearcats Sports Network on 700 WLW-AM and on satellite radio (Sirius Ch. 119, XM 206) with Dan Hoard (PxP) and Jim Kelly Jr. (Analyst) calling the action.

HIGHLIGHTS VERSUS TULANE
The Bearcats forced four turnovers in Saturday's win over Tulane. Bryant and Ja'von Hicks each secured an interception while Joel Dublanko and Malik Vann both forced a fumble. Ford scored two touchdowns, including his first receiving score, while tight end Josh Whyle caught two touchdowns for the second straight game. Ridder passed for three touchdowns and extended his streak of 18 games with a scoring a toss. Ridder collected AAC honor roll accolades on Monday. UC outscored the Green Wave, 17-0, in the second half.
CINCINNATI PROVES IT'S ELITE
UC is THE ONLY TEAM IN THE COUNTRY that ranks in the Top 10 in scoring (39.9, 9th) and scoring defense (14.3, 2nd). Cincinnati is 39-6 (.867) since the start of 2018 and sports a 17-1 record (.944) since the start of 2020 with the Bearcats only loss over the last 22 months coming by three points, 24-21, to current-No. 1 Georgia in the 2020 Peach Bowl. The Bearcats have jumped out to an 8-0 start in 2021 and own one of the nation's top resumes thanks to a pair of double-digit road wins over non-conference opponents. UC defeated No. 9 Notre Dame, 24-13, two weeks after taking out IU, 38- 24. No SEC team and only one Big 10 team (Purdue) will even play two non-conference road games in 2021.
Defensively, the Bearcats rank No. 2 in the nation in scoring defense (14.3), No. 1 in pass efficiency defense (88.31), No. 1 in opponent completion percentage (50.7%), No. 2 in interceptions (14), No. 3 in yards per play (4.19), No. 2 in TDs allowed (4) and No. 4 in passing yards allowed (154.9). Cincinnati also ranks No. 2 in red zone defense (59.1%, 13 of 21). Offensively, the Bearcats rank No. 1 in 4th down conversions (7-7) and No. 9 in scoring (39.9 points/game).
FOLLOW THE BEARCATS
For all the latest information on Cincinnati Athletics, please visit GoBEARCATS.com. For up-to-the-minute updates, follow Cincinnati Athletics on Twitter, Instagram and Facebook.
COURTESY UC ATHLETIC COMMUNICATIONS