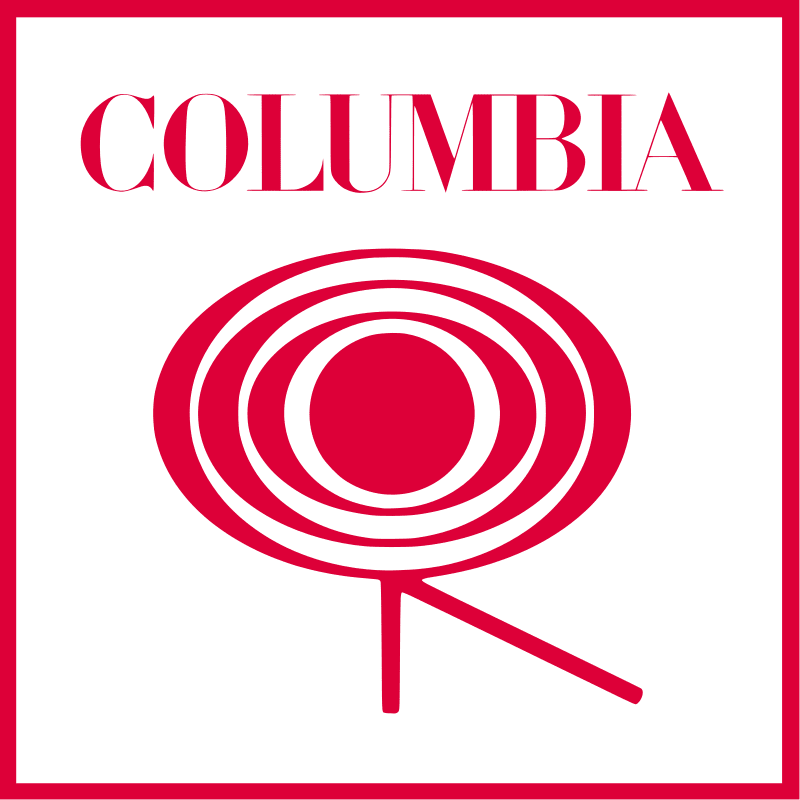 FROM WIKIPEDIA COMMONS
Columbia Records is an American record label owned by Sony Music Entertainment, a subsidiary of Sony Corporation of America, the North American division of Japanese conglomerate Sony. It was founded on January 15, 1889, evolving from the American Graphophone Company, the successor to the Volta Graphophone Company. Columbia is the oldest surviving brand name in the recorded sound business, and the second major company to produce records. From 1961 to 1991, Columbia recordings were released outside North America under the name CBS Records to avoid confusion with EMI's Columbia Graphophone Company. Columbia is one of Sony Music's four flagship record labels, alongside former longtime rival RCA Records, as well as Arista Records and Epic Records.
Artists who have recorded for Columbia include AC/DC, Adele, Aerosmith, Louis Armstrong, Gene Autry, Count Basie, Tony Bennett, Leonard Bernstein, Beyoncé, Blue Öyster Cult, The Byrds, Mariah Carey, Johnny Cash, Cheap Trick, The Clash, Leonard Cohen, Miles Davis, Doris Day, Neil Diamond, Celine Dion, Bob Dylan, Earth, Wind & Fire; Duke Ellington, Billie Holiday, Billy Joel, Janis Joplin, Journey, Johnny Mathis, George Michael, Willie Nelson, Lil Nas X, Pink Floyd, Santana, Frank Sinatra, Simon & Garfunkel, Bruce Springsteen, Barbra Streisand, Tyler, The Creator, and numerous other artists.
TODAY'S ALMANAC
1770s
1790s
1800s
1830s
1870s
1900s
1910s
1920s
1940s
1950s
1960s
2000s
2010s
COURTESY www.almanac.com