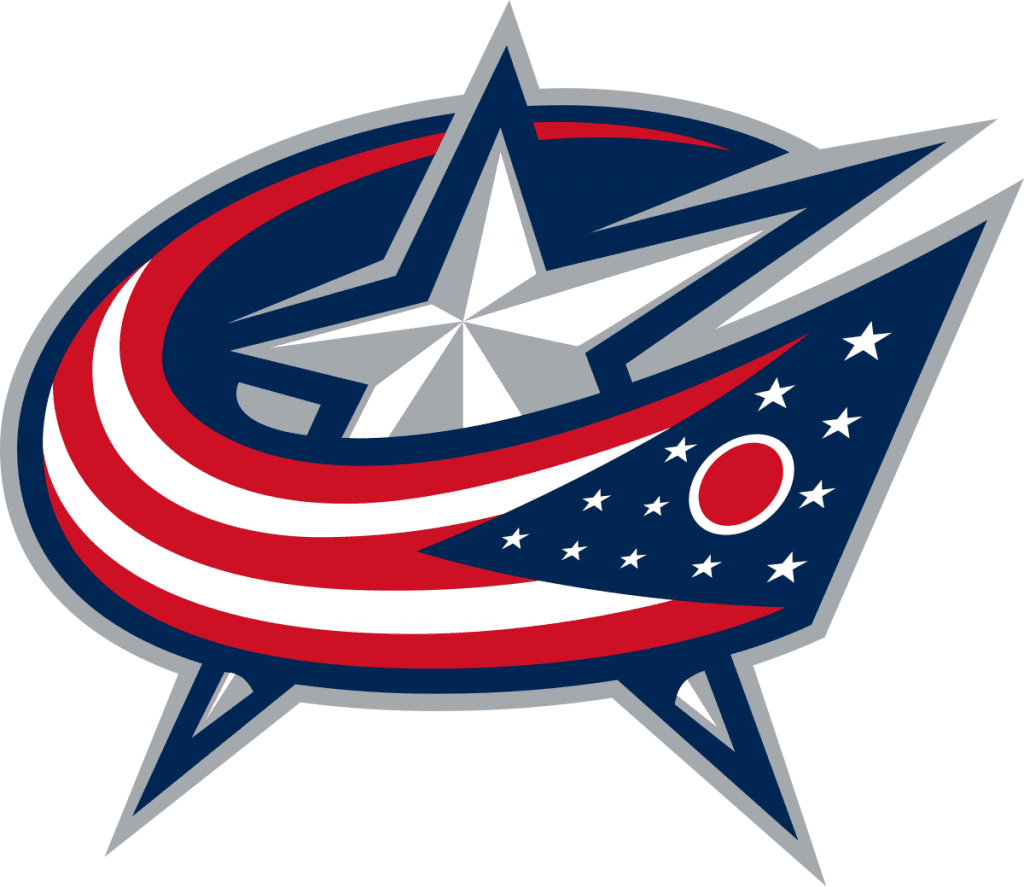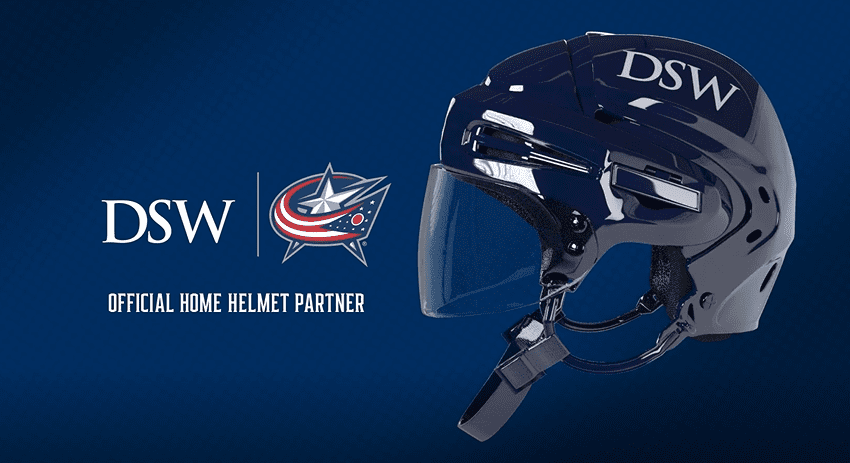 OCTOBER 21, 2021
DSW logos will be located on each side of the blue helmet during all home games for the 2021-22 season
COLUMBUS, OHIO – The Columbus Blue Jackets announced today that Columbus-based DSW Designer Shoe Warehouse (DSW) will be the home helmet sponsor for the 2021-22 National Hockey League season. The DSW brand mark will be visible as 2.25" by 3.75" decals on the right and left sides of each helmet.
DSW's brand mark will appear on the team's blue helmets worn during home games beginning Saturday, October 23 when the Blue Jackets take on the Carolina Hurricanes at home in Nationwide Arena.
"We are proud to welcome Columbus-based DSW to the Blue Jackets family of partners as the sponsor of the team's home game helmet," said Blue Jackets Chief Operating Officer Cameron Scholvin. "We look forward to bringing their brand to life with the Fifth Line and NHL fans throughout North America and Canada."
This new partnership will allow for increased awareness among Blue Jackets fans through television broadcast, traditional media, as well as digital and social media platforms.
"We are thrilled to support DSW's hometown hockey team with this sponsorship," says DSW's Chief Marketing Officer Julie Roy. "Our mission is to inspire self-expression and seeing our logo emblazoned on the Blue Jackets' helmets is a great reminder to hockey fans that they can express themselves through footwear – and by cheering on our hometown team!"
Founded in 1991 with their first store located in Dublin, OH, DSW is now headquartered in Columbus and operates more than 500 stores in 44 states. DSW offers brand name and designer dress, casual and athletic footwear and accessories.
– CBJ –
COURTESY COLUMBUS BLUE JACKETS COMMUNICATIONS