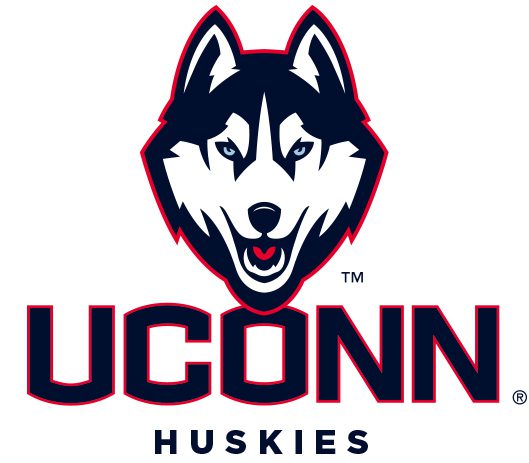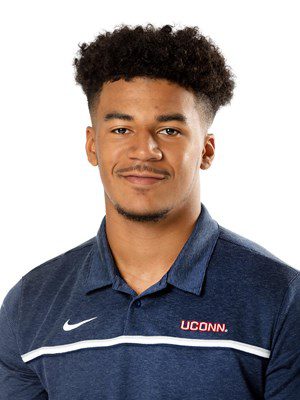 10/16/2021
EAST HARTFORD, Conn. – Freshman linebacker Tui Faumuina-Brown picked off a desperation heave by Yale in the endzone to clinch the University of Connecticut football team's first victory of the season, 21-15, on Saturday afternoon at Pratt & Whitney Stadium. With the win, the Huskies improve to 1-7 on the year while the Bulldogs slip to 2-3.
Redshirt sophomore quarterback Steven Krajewski threw for 199 yards and two touchdowns and ran in another score on a 20-yard scamper.
Junior cornerback Tre Wortham became the first Husky to record two interceptions in a game since Obi Melifonwu during the 2016 season. Wortham's picks accounted for two of the Huskies' four interceptions as freshman safety Durante Jones also recorded a pick in the first quarter.
The UConn defense was stout in the first half and held the Yale offense to 70 total yards on 2.0 yards per play. The UConn offense was stuck in neutral until late in the second quarter when freshman wide receiver Keelan Marion broke free for a 63-yard touchdown reception.
The TD was Marion's fifth of the season. After Wortham recorded his second interception on the ensuing possession, Krajewski found redshirt freshman wideout Kevens Clercius for a 14-yard TD strike.
The Huskies extended the lead to 21-0 on Krajewski's 20-yard run at the 11:15 mark, but Yale was able to chip away and pulled to within six-points on a 60-yard TD pass with 4:30 remaining in the fourth quarter, to set up Faumuina-Brown's heroics.
Redshirt sophomore linebacker Hunter Webb led the defense with 12 tackles, while junior defensive end Kevon Jones add eight tackles, one of a loss, and a half sack.
COURTESY UCONN ATHLETIC COMMUNICATIONS