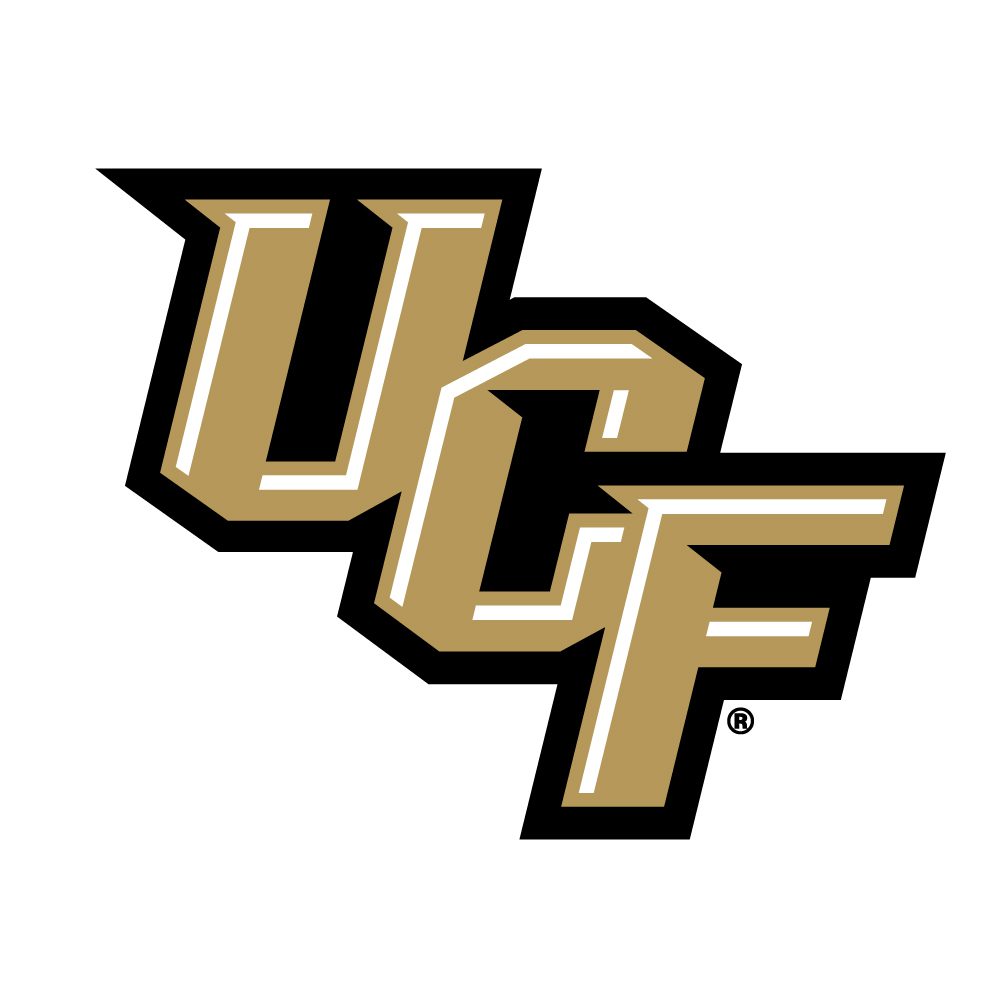 THE MATCHUP
UCF KNIGHTS (3-2, 1-1 AAC)
Head Coach: Gus Malzahn (Henderson State, 1990)
Record at UCF: 3-2 (1st Season)
Overall Record: 80-40 (10th Season)
Rankings: NR AP/NR Coaches
VS
CINCINNATI BEARCATS (5-0, 1-0 AAC)
Head Coach: Luke Fickell (Ohio State, 1997)
Record at Cincinnati: 40-14 (5th Season)
Overall Record: 46-21 (6th Season)
Rankings: 3 AP/4 Coaches
UCFACTS
• The future of college football is at UCF with new head coach Gus Malzahn taking over in Orlando on
Feb. 15, 2021. Malzahn previously led Auburn to the BCS National Championship Game in 2013, eight
straight years of bowl game appearances with the Tigers, an SEC Championship, two SEC West Division
titles, and six New Year's Day bowl selections. He was the National Coach of the Year in 2013.
• Since the start of the 2017 season, UCF has accumlated a record of 44-10. The Knights went 13-0 in
2017, 12-1 in 2018, 10-3 in 2019, 6-4 in 2020, and have started the 2021 campaign 3-2 under Malzahn.
UCF's 44 wins in its last 54 games trails only Alabama, Ohio State, Clemson, Oklahoma, Notre Dame, and
Georgia nationally for the most victories in a program's last 54 contests.
• Having started the program in 1979 and only having been playing at the FBS level since 1996, UCF
became the youngest program by 35 years to win a New Year's Six/BCS bowl game when the Knights
defeated Baylor in the 2014 Fiesta Bowl. UCF is one of just 16 programs to have appeared in three New
Year's Six/BCS bowl games since 2013 and one of only 13 to have won two such games in that span.
• Dillon Gabriel came into the 2021 season as one of the top returning quarterbacks in the nation,
having led the country in passing yards per game last year. His 357.0 passing yards per game also set a
UCF record. He started the season at the top of his game, but suffered a fractured clavicle in the loss at
Louisville on Sept. 17 and will miss an indefinite amount of time. Gabriel was on the watch list for every
national quarterback and offensive player of the year award heading into the 2021 campaign.
• True freshman Mikey Keene was named Gabriel's backup prior to the season, earned his first-career
start Oct. 2 at Navy and got his first win Oct. 9 against ECU. Keene has been counted on as Gabriel's
replacement, going 43-of-68 fro 427 yards and three touchdowns. The Chandler, Arizona, native led
Chandler High to a 10-0 record and a state title while throwing for over 2,000 yards and 22 TDs as a
senior in 2020.
• UCF had a program record five players selected in the 2021 NFL Draft (Richie Grant, 2nd Round; Aaron
Robinson, 3rd Round; Jacob Harris, 4th Round; Tay Gowan, 6th Round; Tre Nixon, 7th Round). It was
more than all other AAC teams, 80% of all Big-12 teams, 79% of all Big Ten teams, 79% of ACC teams,
75% of Pac-12 teams and 57% of SEC teams. The Knights have had nine top 100 picks since 2014 and had
24 former players on NFL rosters during the 2021 preseason.
SERIES BREAKDOWN
Overall: _________ Tied, 3-3
in Cincinnati:_ Cincinnati, 2-1
in Orlando: _______ UCF, 2-1
at Neutral location: _____ —
Streak:__________Cincinnati won 2 Last meeting: Cincinnati 36, UCF 33
____ Nov. 21, 2020 – Orlando
Last UCF win: _ UCF 38, Cincinnati 13 _________ Nov. 17, 2018 – Orlando
UCF and Cincinnati have met six times since first meeting
in the 2015 season as members of the American Athletic
Conference,
Each team has won three times with the Bearcats
holding a 2-1 advantage in games play in Cincinnati.
After falling in the first game, 52-7, in its winless 2015
campaign, UCF won the next three meetings in 2016,
2017 and 2018.
Cincinnati has won the last two, a 27-24 triumph Oct. 4,
2019 in Cincinnati and then a 36-33 victory Nov. 21, 2020
in Orlando.
THE OPPONENT
• Cincinnati is in its fifth season under head coach Luke
Fickell, who has a record of 40-14 with the Bearcats.
• Last season, Cincinnati went 9-1 in a COVID-19
shortened 2020 campaign, winning the American Athletic
Conference at 6-0 and earning a final ranking of 8th.
• The Bearcats have won each of their first five games in
2021, including victories over Indiana and Notre Dame
that have earned Cincinnati a ranking of 3rd in the AP Poll
and 4th in the Coaches Poll.
• Quarterback Desmon Ridder has thrown for 1,304 yards
with 12 touchdowns and just two interceptions to go with
114 yards and three scores on the ground. Deshawn Pace
leads the defense with 39 tackles, 3.5 TFLs and two picks.
LAST TIME OUT
Mark-Antony Richards pushed ahead for one yard with 23 seconds left in the game. It was the one yard he needed to lift the UCF football team (3-2, 1-1 AAC) to a 20-16 home victory over visiting East Carolina (3-3, 1-1 AAC) Saturday evening at the Bounce House.
Richards, who had only four rushes on the season heading into Saturday's contest, rushed four consecutive times for
27 yards on the Knights' final drive of the game, including the final one-yard score to give UCF its first American Athletic Conference victory of the season.
He also came up big on a 4th-and-8 play just two snaps before the four rushes, catching a pass from quarterback Mikey Keene that went 12 yards to gain the clutch first down and keep the drive alive.
Richards finished with six rushes for 58 yards and the score, while Keene went 23-of-35 for 194 yards through the air – all career highs – and led the Knights on the game-winning drive in just his second-career start.
The Knights defense kept the team in it most of the way, holding ECU to just three first-half points and securing three
turnovers on the night.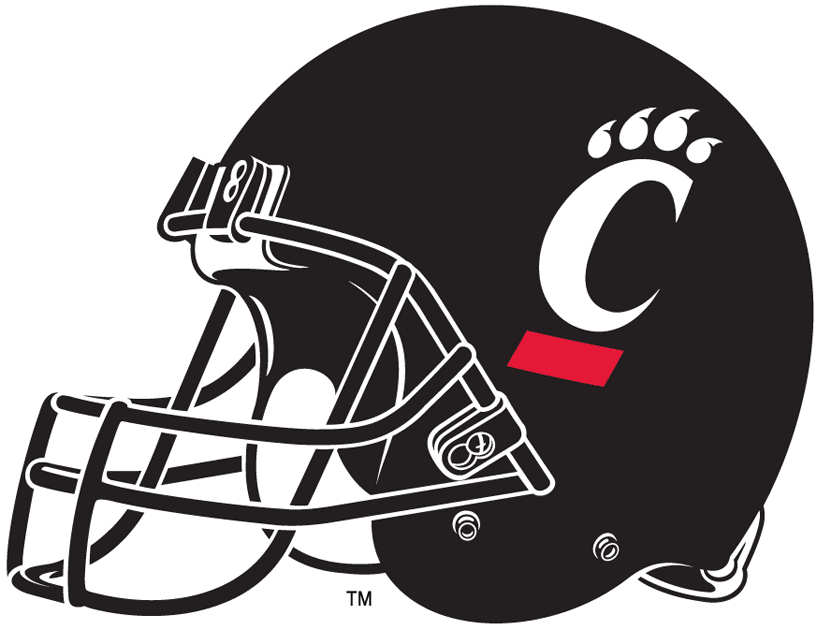 COURTESY UCF ATHLETIC COMMUNICATIONS