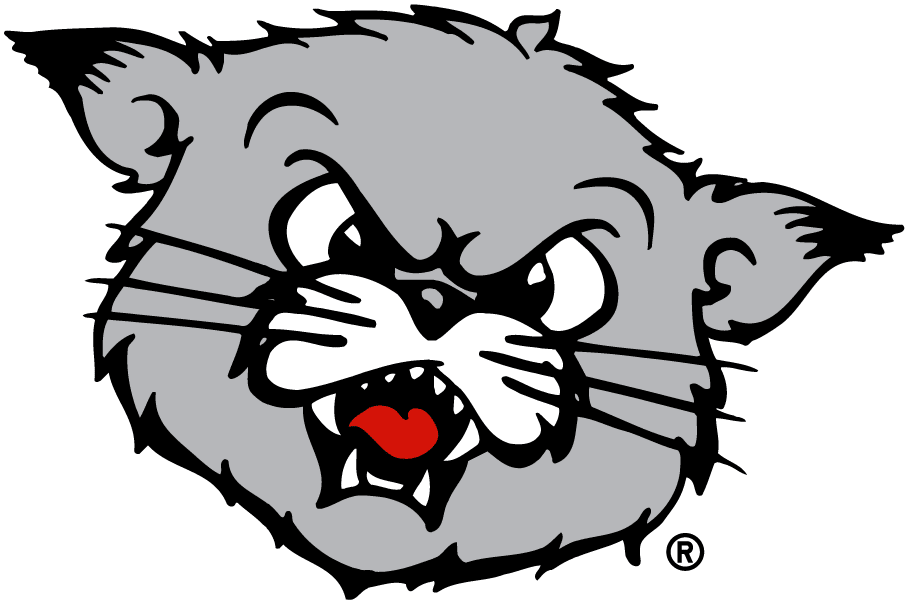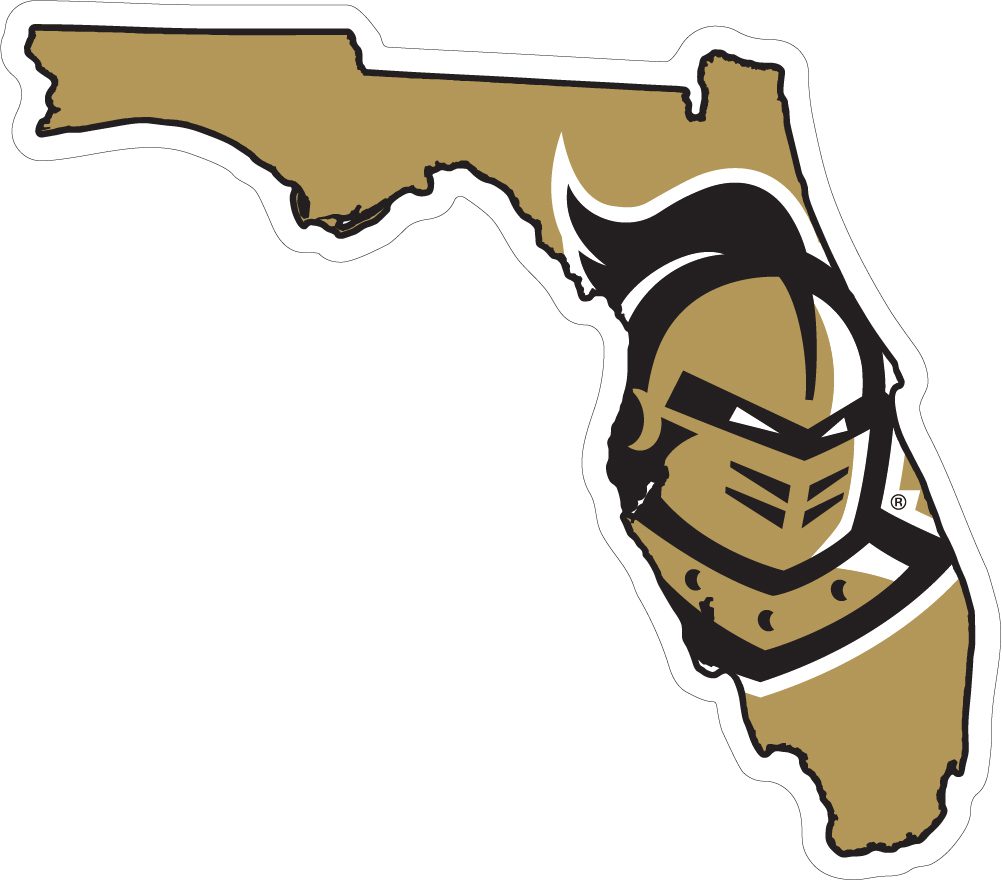 3/4 CINCINNATI vs
5-0 • 1-0 AAC
UCF
3-2 • 1-1 AAC
SATURDAY, OCT. 16, 2021 • 12 PM ET • NIPPERT STADIUM • CINCINNATI, OHIO
BEARCATS EARN HIGHEST RANKING EVER FOLLOWING 52-3 WIN OVER TEMPLE
Cincinnati moved up to No. 3 in the AP poll, it's highest ranking ever (previous: 4, 2009) and the highest ranking in AAC history,
after a dominant 52-3 victory over Temple on Friday night. The Owls' only points came on a 55-yard field goal as the Bearcats
held a commanding 542 to 234 advantage in total yards and forced three turnovers. Junior running back Jerome Ford was
named AAC Offensive Player of the Week after rushing for a career-high 149 yards and two touchdowns on 15 carries, including
a 75-yard run to open the second half. Senior quarterback Desmond Ridder passed for 259 yards and three touchdowns on
22-of-30 attempts. Sophomore linebacker Deshawn Pace led the BlackCats defense with eight tackles, while senior cornerback
Coby Bryant recorded his first interception of 2021 as the defense held Temple to just 3-of-13 on third down conversions. UC
brings the nation's second-longest home winning streak (23 games) into Saturday's contest.
CINCINNATI PROVES ITS ELITE
Cincinnati is 36-6 (.857) since the start of 2018 and sports a 14-1 record since the start of 2020 with the Bearcats only loss
over the last 22 months coming by three points, 24-21, to current-No. 1 Georgia in the 2020 Peach Bowl. The Bearcats have
jumped out to a 5-0 record in 2021 and own one of the nation's top resumes thanks to a pair of double-digit road wins over nonconference opponents. UC defeated No. 9 Notre Dame, 24-13, in South Bend, Ind., two weeks after taking out Indiana, 38-24,
in Bloomington, Ind. UC's strength of record (outcomes + strength of schedule) is No. 7 in the nation. Cincinnati has the nation's
best red zone defense (42.9%, 6 of 14) and the Bearcats are one of just two teams (joining Coastal Carolina) that rank in the
Top 10 nationally in scoring offense (41.0, 9th) and scoring defense (12.2, 2nd). UC is +8 in turnover margin and ranks fifth
nationally with nine INTs. Cincinnati is allowing opposing quarterbacks to complete just 48% of their passes – first in the nation.
THE RIDDER FACTOR
Senior quarterback Desmond Ridder is one of the nation's top players and the leader of the Cincinnati offense. The Louisville, Ky.,
native is that nation's winningest quarterback with a 35-5 career record. He surpassed 10,000 yards of total offense and 8,000
career passing yards against Temple. In 2021, he has passed for 1,304 yards and 12 TDs on 95 of 145 pass attempts (65.5%) to go
along with 114 rushing yards and three scores on the ground. He leads the AAC in QBR (73.7) and is the nation's highest-graded QB
in the fourth quarter (93.9, according to PFF College). He was named the Davey O'Brien National QB of the Week after his 323-total
yard, 3-TD performance to lead UC to its first ever win over a Top 10 team on the road at Notre Dame.
THE FICKELL ERA
Luke Fickell, a two-time AAC Coach of the Year, is 40-14 (.741) in five seasons at UC. He has led Cincinnati to back-to-back 11-win
campaigns (2018-2019) and an undefeated regular season in 2020, which was capped by an AAC championship and an appearance
in the Chick-fil-A Peach Bowl. His impressive resume includes being on the staff of two national-championship winning teams at his
alma mater, Ohio State (2002 and 2014) and seeing more than 40 of his players selected in the NFL Draft – including 14 first-rounders.
STREAKS, STORYLINES, SIDEBARS …
• UC is currently ranked No. 3 in the AP poll, Cincinnati's highest mark ever. The previous high was No. 4 (twice, 2009).
• UC has won 23-straight at Nippert Stadium, which is the second-longest home win streak in the country behind Clemson
(31). UC's last home loss was a 35-24 defeat to Temple on Nov. 10, 2017.
• Cincinnati owns a pair of double-digit road wins over non-conference powers, taking down No. 9 Notre Dame, 24-13, and
Indiana, 38-24. The Bearcats went on the road and beat two AP preseason Top 25 teams in back-to-back games (Notre
Dame was ranked No. 9 and Indiana No. 17 in the preseason).
• Cincinnati has been ranked in the AP Top 10 for more than 365 consecutive days, since slotting in at No. 8 on Oct. 11, 2020.
• Cincinnati's win at No. 9 Notre Dame was the program's first-ever win over a Top-10 team on the road.
• UC plays its 134th football season in 2021. The Bearcats program dates to 1885 and is one of the 10 oldest in the FBS.
• UC has won a league title six times in the last 14 years and has played 12 bowl games in the past 15 years.
• UC has won five of the last six American Athletic Conference FB Team Academic Excellence Awards and posted a schoolrecord GPA of 3.212 in spring 2021.
• Cincinnati has won eight consecutive games against AAC opponents, last falling in the 2019 AAC Championship Game.
• The Bearcats returned 16 starters from last season's squad, including QB Desmond Ridder, and All-American CB Ahmad
Gardner. All-AAC selections LB Darrian Beavers, DT Marcus Brown, CB Coby Bryant, DE Myjai Sanders, WR/KR Tre Tucker, TE
Josh Whyle and WR Michael Young also returned.
• UC entered the season with a school-record season-ticket number of over 22,000, eclipsing the previous best of 18,836 set
entering 2010. UC added nearly 5,000 new season tickets and sold 6,000 student season tickets.
HISTORY
First Year of Football ………………………………………………….1885
All-Time Record……………………………………………..640-594-50
All-Time Bowl Record………………………………………………. 10-10
Last Bowl ………………………………………………………….2021 Peach
Last Bowl Opponent…………………………….Georgia (L, 24-21)
2021 TEAM INFORMATION
Basic Offense…………………………………………………………..Multiple
Basic Defense………………………………………………………….Multiple
Letterwinners Returning/Lost ………………………………..52/28
O | D | ST………………………………………..22/14 | 28/11 | 2/3
Starters Returning/Lost……………………………………………..17/8
O | D | ST…………………………………………………. 7/4 | 8/3 | 2/1

2020 INFORMATION
Overall Record ………………………………………………………………..9-1
Home/Road/Neutral …………………………………….7-0/2-0/0-1
American Record/Finish…………………6-0/AAC Champions
Final Ranking…………………………………8 (AP/USA Today/CFP)
LAST TIME THEY MET
1 2 3 4 F
UCF 3 16 3 14 – 36
Cincinnati 14 3 8 8 – 33
No. 7 Cincinnati took down UCF in its first four-quarter
struggle all season. Desmond Riddder totaled four
touchdowns on the day and led a fourth quarter comeback
for the Bearcats. Dillon Gabriel threw for three touchdowns
but threw a crucial interception which led to a Bearcats
scoring drive a few plays later. A late touchdown by UCF
made it a three-point game but Cincinnati held on in the final
minutes.
SCORING PLAYS
1st 12:44 UCF Greg McCrae 3-yard run (Obarski kick)
10:10 CIN Smith 47-yd field goal
7:39 UCF Williams 6-yard pass from Gabriel (Obarski kick)
2nd 11:37 CIN Whyle 29-yard pass from Ridder (Smith kick)
3:14 CIN Smith 26-yard field goal
1:23 CIN Ridder 3-yard run
0:01 UCF Obarski 36-yard field goal
3rd 6:29 CIN Smith 22-yard field goal
3:59 UCF Williams 19-yard pass from Gabriel
4th 13:07 CIN Ridder 1-yard run (Smith kick)
7:15 CIN Leonard 7-yard pass from Ridder (Smith kick)
4:27 UCF Robinson 10-yard pass from Gabriel (2-point con.
good)
RUSHING: UCF-Anderson 12-54; Gabriel 11-49; McCrae 7-19-1;
Thompson 5-17. Cincinnati-Doaks 28-100; Ridder 14-73-2; Ford
3-6; Young 1-6.
PASSING: UC-Ridder 21-32-338-2; UCF- Gabriel 26-49-243-3.
RECEIVING: UCF-Williams 8-97-2; Harris 2-66; Robinson 5-32-1;
Nixon 5-24; Anderson 2-12; O'Keefe 3-9. Cincinnati-Whyle 5-81-1;
Taylor 6-76-1; Pierce 2-49; Doaks 3-36; Jones 1-34; Jackson 2-31;
Tucker 1-22; Young 1-9.
START ME UP
WHAT'S AT STAKE
• Cincinnati is off to its third 5-0 start of Luke Fickell's five
seasons at the helm.
• In addition to its perfect 2020 regular season, it also
started 6-0 in 2018 and reeled off nine wins in a row
after a Week 2 loss in 2019.
• Not only that, UC's 15-1 record (.938) win percentage
in league play over the past three years is the highest
mark in the AAC.
INSIDE THE RANKINGS
• Cincinnati is ranked No. 3 in the nation in the latest AP
top-25 poll, which is the highest in team history.
• Cincinnati earned its first ever win over a Top-10 team
on the road with its 24-13 victory at No. 9 Notre Dame
on Oct. 2.
• Since the start of 2020, UC is 4-1 against ranked
opponents.
• The Bearcats' highest-ranked win to date was over No.
7 Rutgers (30-11) in 2006, with its highest on the road
coming at No. 9 Notre Dame two weeks ago (besting
2009 at No. 14 Pitt). The squad's other top-10 win came
in 1999 against No. 9 and eventual Rose Bowl champion
Wisconsin.
• Fickell is 5-8 against ranked foes at UC, including a
3-1 mark in 2020 (Army, SMU and Tulsa), while also
defeating UCF in 2019.
• Last week's win over Temple was UC's largest margin of
victory since the Bearcats beat ECU 56-6 on Nov. 17,
2018.
SCHOOL TIES
• Cincinnati defensive end coach Kenny Ingram was the
defensive line coach at UC from 2015-16.
COACH FICKELL
• UC opened a new era with the hiring of Luke Fickell as
the Bearcats' 42nd head coach in December 2016.
• The 23-year veteran of the FBS coaching ranks took
the reins of the UC program after spending 16 years
at his alma mater, Ohio State. His impressive resume
includes being on the staff of two national championship
winning teams, seeing more than 40 players selected in
the NFL Draft, coordinating outstanding defenses over
12 seasons, winning AAC Coach of the Year honors in
2018 and 2020 and leading the Bearcats to an AAC
Championship in 2020.
QUICK HITTERS IN 52-3 WIN OVER TEMPLE
• The crowd of 37,978 matched the season-opener as
the 10th-largest crowd in Nippert Stadium history.
• It marked the Bearcats' eighth-straight win against AAC
opponents, second-straight win against Temple and
20th straight in black jerseys.
• Cincinnati is 12-1 in its last 13 night games at Nippert
Stadium.
• The Bearcats are 21-3 (.875) in the past three years
against AAC opponents, which is the best mark in the
conference.
• UC held Temple to 3 points, which is the fewest by an
opponent since Nov. 9, 2019 against UCONN (48-3).
• Sparked by Jerome Ford's 75-yard TD run, Cincinnati
scored 28 third quarter points.
• Sophomore RB Ethan Wright scored the first TD of his
career on a 58-yard rush.
• The BlackCats defense only allowed 234 total yards,
which is the lowest total of the year and fewest since UC
gave up only 164 yards versus Boston College in a 38-6
win in the 2020 Birmingham Bowl on Jan. 2, 2020. It's
the fewest total yards from an opponent in a conference
game since allowing 218 versus UConn in 2019.
'SAUCE' IS BORN VERSUS UCF IN 2019
• CB Ahmad 'Sauce' Gardner had the play of the game as
a true freshman in Cincinnati's 27-24 win over UCF the
last time these two teams played in the Queen City on
Oct. 5, 2019.
• Gardner's 16-yard pick-six in the third quarter gave the
Bearcats a lead they would not give up as UC ended
UCF's 19-game conference winning streak and 31-
game streak of scoring 30+.
• Head Coach Luke Fickell had Gardner address
his teammates in the locker room after the win.
"We brought him up to say a few words, and we
had to cut him off," Fickell quipped after the win.
MORE SAUCE
• CB Ahmad 'Sauce' Gardner earned recognition on
five All-America teams following the 2020 campaign,
including first-team honors from the Football Writers
Association of America and USA Today along with
second-team accolades from the American Football
Coaches Association, Associated Press and the Athletic.
• The First-Team All-AAC selection tied for second in the
AAC's with nine passes defended and tied for fourth
with three interceptions in the 2020 regular season.
In nine starts, he added 28 tackles and shared a sack.
According to ProFootballFocus.com, Gardner allowed
the third-lowest passer rating in the FBS in coverage in
2020, making more plays on the ball than first downs
allowed.
• Against Notre Dame, per PFF, Gardner allowed just three
targets, two catches (nine yards) to go with his eighthcareer INT over 51 coverage snaps.
• Through four games in 2021, Gardner has also allowed
no touchdowns in his career, spanning approximately
800 coverage snaps (per The Athletic's Dane Brugler).
SUPER SENIORS
• Six players, LB Darrian Beavers, DT Curtis Brooks, DT
Marcus Brown, CB Coby Bryant, and LB Joel Dublanko
elected to use their additional year of eligibility from
COVID-19 to return to school for another season.
• QB Desmond Ridder & DE Myjai Sanders are NFL
prospects who chose to return to UC.
FORD RUNS OVER OWLS
• Junior running back Jerome Ford was named the AAC
Offensive Player of the Week on Monday (Oct. 11) after
totaling a career-high 149 rushing yards and two TDs on
15 carries versus Temple in Cincinnati's 52-3 win over
Temple on Friday night (Oct. 8).
• Ford's 75-yard TD run on the first play of the second half
broke open a 17-3 game, giving the Bearcats a 24-3
lead en route to a 35-point second half.
• Cincinnati had a season-best 279 rushing yards and
matched a season-best with 542 yards of total offense
versus the Owls.
FORD RUNS OVER OWLS
• Junior running back Jerome Ford was named the AAC
Offensive Player of the Week on Monday (Oct. 11) after
totaling a career-high 149 rushing yards and two TDs on
15 carries versus Temple in Cincinnati's 52-3 win over
Temple on Friday night (Oct. 8).
• Ford's 75-yard TD run on the first play of the second half
broke open a 17-3 game, giving the Bearcats a 24-3
lead en route to a 35-point second half.
• Cincinnati had a season-best 279 rushing yards and
matched a season-best with 542 yards of total offense
versus the Owls.
RIDDER LEADS UC TO TOP-10 VICTORY AT NOTRE DAME
• QB Desmond Ridder was named the Davey O'Brien
National QB of the Week for the second time and
snagged the sixth AAC Player of the Week honor of his
career on Oct. 4, following his triumphant performance
at No. 9 Notre Dame on Oct. 2. The senior totaled 323
yards of total offense and three touchdowns to lead
Cincinnati to its first-ever victory over a top-10 team on
the road.
• Ridder tossed first-half touchdown passes to Tre Tucker
and Leonard Taylor.
• After Notre Dame cut the UC lead to 4, 17-13, with eight
minutes remaining in the game, Ridder led a six-play,
75-yard drive in which he delivered a 36-yard NFL throw
to Taylor to put the Bearcats in the red zone. Two plays
later he scored the game-sealing touchdown on a sixyard rush.
BEARCATS IN THE PROS
Thirteen former UC players are on current NFL rosters
while five former student-athletes are on NFL staffs.
NATIONAL FOOTBALL LEAGUE
PLAYER TEAM POS.
Mike Boone Denver RB
Cortez Broughton LA Chargers DT
Marquise Copeland LA Rams DT
Korey Cunningham New England OL
Josiah Deguara Green Bay TE
Gerrid Doaks Miami RB
Darrick Forrest Washington S
Kevin Huber Cincinnati P
James Hudson Cleveland OL
Jason Kelce Philadelphia C
Travis Kelce Kansas City TE
Chris Moore Houston WR
Justin Murray Arizona OL
Elijah Ponder Tampa Bay LB
Linden Stephens Washington CB
Michael Warren II Detroit RB
James Wiggins Arizona S
Eric Wilson Philadelphia LB
Derek Wolfe Baltimore DE
COACHES
COACH TEAM
Danny Barrett Houston
Bill Davis Arizona
Chris Hewitt Baltimore
Urban Meyer Jacksonville
Doug Rosfeld Cincinnati
George Warhop Jacksonville
CANADIAN FOOTBALL LEAGUE
PLAYER TEAM POS.
Zach Collaros Winnipeg QB
Jarell White Calgary LB
WE ARE FAMILY
This year's roster includes 10 Bearcats who followed in
family footsteps to play for UC.
BROTHER PLAYED AT CINCINNATI
• Jackson Bruscianelli – Franklin (LB, 2013-16)
• Jacob Dingle – Jack (LB, 2021-)
• Jack Dingle – Jacob (DB, 2019-)
• Cameron Junior – EJ IV (RB, 2013-14)
• Evan Prater – Garyn (WR, 2019-20)
• Jaheim Thomas – Jiair (WR, 2019-)
• Jiair Thomas – Jaheim (LB, 2020-)
FATHER PLAYED AT CINCINNATI
• Jackson Bruscianelli – Jack (LB, 1988-89)
• Wilson Huber – Daryl (TE, 1985-88)
• Jacob & Jack Dingle – Nate (LB, 1990-93)
• Nate Meyer – Urban (DB, 1984)
• Colin Woodside – Ray (OL, 1990-93)
THE AUTUMN WIND
Cincinnati boasts six players on the roster who had
immediate family members play in the NFL.
• Coby Bryant – Brother Christian (2015-17)
• Jacob & Jack Dingle – Father Nate (1995-97)
• Drew Donley – Father Doug (1981-86)
• Jacob Hoying – Father Bobby (1996-2001)
• Cameron Junior – Father EJ III (1981-93)
CAN I GRADUATE?
Eighteen UC players have already earned their college degree,
the fifth-straight year double-digit graduates will take the
field as seniors. UC's graduates include: Darrian Beavers,
Curtis Brooks, Marcus Brown, Coby Bryant, Bryan Cook,
Noah Davis, Joel Dublanko, Wilson Huber, Jordan Jones,
Michael Kopaygorodsky, Cody Lamb, Miles Manigault, Vincent
McConnell, Desmond Ridder, Cole Smith, Jabari Taylor, Malik
Vann and Michael Young Jr
DOUBLE DUTY
UC radio voice Dan Hoard also serves as the PXP man for the
Cincinnati Bengals, making him part of a select group. Hoard
joins Bill Hillgrove (Pittsburgh Panthers & Steelers) and Gene
Deckerhoff (Florida State/Tampa Bay Buccaneers) as the
only broadcasters in the country to handle radio PXP duties
for an NCAA FBS and NFL team. ESPN CFB commentators
Wes Durham (Atlanta), Dave Pasch (Arizona) and Bob
Wischusen (NY Jets) are NFL radio voices.
ALL OF THE LIGHTS
UC has been playing night games at Nippert Stadium
since 1928 with a .765 win percentage in night games
at Nippert Stadium over the last 12 seasons.
• UC is 12-1 in its last 13 night games and has won fourstraight Friday-night games at Nippert.
LET IT FLY
• UC's 2021 preseason was featured in a six-part
miniseries titled LET IT FLY, which aired weekly on
YouTube leading into the season. The internallyproduced series took Bearcats fans from offseason
workouts, behind the scenes of Camp Higher Ground
and into game week. Produced by Kelsey Sharkey, Eichel
Davis and the internal creative unit, the series granted
fans an all-access look at preparations for 2021.
McCLELLAND OFFICIALLY BACK
• Backup running back Charles "Chuck" McClelland had a
28-yard rushing touchdown in the third quarter against
Temple, which was his first TD since Nov. 23, 2018.
• McClelland showed his explosive potential with 495
yards and four TDs (7.7 ypc) as a true freshman in
2018, but he suffered a season-ending injury in training
camp in 2019 and another season-ending injury after
four games in 2020.
• For his career, he has 684 rushing yards on 98 carries
(7.0 ypc) with five TDs in 20 games.
BUILT FORD TOUGH
• Junior running back Jerome Ford has continued his
ascent in the UC backfield. Over his first three collegiate
seasons (two at Alabama), he increased his carries (7-
24-73), yards (37-114-483) and TDs (0-3-8).
• Ford has four career 100-yard games, including three
in 2020.
• This year, he has 82 carries for 520 yards and 8 TDs,
averaging 6.3 ypc. Ford has two career 75+ TD runs. He
had a 75-yarder versus Temple and a 79-yard TD run
against Georgia in the 2021 Peach Bowll.
• Ford has reached 100 rushing yards In all three home
games at Nippert Stadium in 2021. Ford at home in
2021: 127.7 rush ypg, 6 TDs, 8.5 ypc.
PIERCE PROVES TO BE TOP TARGET
• Senior wide receiver Alec Pierce has proven to be one of
the nation's top targets and the favorite receiver of QB
Desmond Ridder.
• The 6-3, 213-pounder from Glen Ellyn, Ill., leads the
Bearcats with 21 receptions for 384 yards (18.4 ypc)
and one TD in 2021.
• The Rich Eisen Show named Pierce the Gorilla Glue
"Toughest Player on Earth" following his six-catch, 144-
yard performance in the 24-13 win at Notre Dame.
• Over the last three games, Pierce is averaging over 100
yards per game with 17 receptions for 323 yards and
two TDs.
• A mechanical engineering major, he was limited to just
six games and 17 catches in 2020 after totaling 37
catches for 652 yards and two scores as a sophomore
in 2019.
'PACE'-ING THE DEFENSE
• Sophomore linebacker Deshawn Pace leads Cincinnati
with 40 tackles. His 8.0 tackles per game average ranks
fifth in the conference. He's also tied for the team-lead
with two INTs and has 3.5 TFLs.
• Pace was named the AAC Defensive Player of the Week
after totaling a game-high 10 tackles and making a
fourth-quarter interception in the 38-24 win at Indiana.
He also had a 27-yard INT at Notre Dame.
NO FLY ZONE
• Cincinnati may have the best defensive back unit in the
nation and the backend has helped UC's defense allow
only 12.2 ppg (t2nd in the nation) and 294 total yards
per game.
• UC leads the country in opponent completion percentage
(48%) and has allowed just three passing TDs while
snagging nine interceptions (5th nationally).
• UC's pass efficiency defense (86.04) ranks No. 2
nationally.
• Ahmad 'Sauce' Gardner is a true lockdown boundary
cornerback, who at 6-3, 200 pounds, has the production
and measurables to be a potential first round pick.
• Senior Coby Bryant has six PBUs and one interception in
For his career, he has 30 PBUs and eight INTs in
54 career games.
• Nickel back Arquon Bush has a team-high seven passes
defended in 2021.
NEWCOMERS TO WATCH
• Incoming transfers DL Jowon Briggs (Virginia), LB Devin
Hightower (Michigan State) and OL James Tunstall
(Stony Brook) joined the squad in the offseason.
FREAKS LIST
• UC tied for the national lead with three honorees on
Bruce Feldman's annual Freaks list.
• Myjai Sanders a 6-5, 259-pound DE, ran a 4.56 40 this
offseason and 4.10 in the shuttle. He also has a 10-2
broad jump and 35-inch vertical.
• Alec Pierce, the big play, 6-3, 213-pound WR, broke the
program skill-position record with a 675-pound deadlift.
He also boasts an 11-foot broad jump, 40-inch vertical,
4.45 40 and 3.8 GPA in mechanical engineering.
• Desmond Ridder has clocked a 4.55 40 to go with a
10-8 broad jump, 4.00 shuttle and 36-inch vertical.
TURNOVER TIME
• Cincinnati leads the American and ranks fifth nationally
with 15 forced turnovers and nine interceptions. The
Bearcats' +8 turnover differential also leads the league
and is tied for sixth nationally.
HOMEGROWN
• Since Head Coach Luke Fickell's arrival in Cincinnati in
late 2016, the recruiting focus has shifted to the State
of Cincinnati, a 50-mile radius around campus along
with a 300-mile radius which covers Ohio and more.
• During Fickell's first spring in 2017, 11 scholarship
players hailed from Ohio and entering 20, the number
has jumped to 45 Ohio scholarship players.
• The 2021 roster projects to have nearly 40 local players
who grew up and played high-school football in the tristate area.
FUTURE NFL STARS
• Several Cincinnati Bearcats off this season's team will
play in the NFL.
• More than 20 NFL scouts, including a few GMs, were
credentialed for the Friday night Temple game.
• Desmond Ridder (No. 8 QB), Myjai Sanders (No. 6 DE)
and Ahmad Gardner (No. 6 CB) were listed among Mel
Kiper's top 2022 draft prospects in September.
• Ridder moved up to the No. 5 QB in Kiper's update,
while WR Alec Pierce was labeled the "Under-the-radar
prospect your should know" by Kiper, who also called
him a third or fourth round pick.
PLAYING FOR BIGGER PURPOSE
• James Tunstall, who earned his first UC starts the past
two weeks at left tackle, came by way of Stony Brook
and UConn.
• He dedicated his 2019 season, in which he earned FCS
Sophomore All-American honors, to a childhood friend
affected by a central nervous system disorder.
• He began his career as a teammate of UC linebacker
Darrian Beavers
2021 CINCINNATI FOOTBALL
WE ARE THE CHAMPIONS
• For the first time, UC enters a season under Fickell with a
target on their back as the projected league favorite with
a Top-10 preseason ranking.
• UC won the 2020 AAC Championship, its 15th league
championship, first title since 2014 and first outright
crown since 2009.
• UC was playing in its second-straight AAC title game.
• The AAC Championship game, played on Saturday, Dec.
19 at Nippert Stadium marked the latest date a game was
played in Nippert since a matchup vs. Xavier on Dec. 7, 1918.
• It was UC's first December home game since defeating
Houston for a share of the AAC titled on Dec. 6, 2014.
CONFERENCE CHAMPIONSHIPS (15)
YEAR LEAGUE HC REC
1933 Buckeye * King 7-2-0
1934 Buckeye King 6-2-1
1947 Mid-American Nolting 7-3-0
1949 Mid-American Gillman 7-4-0
1951 Mid-American Gillman 10-1-0
1952 Mid-American Gillman 8-1-1
1963 Missouri Valley * Studley 6-4-0
1964 Missouri Valley Studley 8-2-0
2002 Conference USA * Minter 7-7-0
2008 BIG EAST Kelly 11-3-0
2009 BIG EAST Kelly 12-1-0
2011 BIG EAST * Jones 10-3-0
2012 BIG EAST * Jones 10-3-0
2014 American * Tuberville 9-4-0
2020 American Fickell 9-0-0
TAKE ME TO HIGHER GROUND
• For the past 22 years, the UC football has called the
Higher Ground Conference and Retreat Center in West
Harrison, Ind., its preseason training home.
• The 280-acre facility is located about 30 miles from
campus and has served as the Bearcats training camp
location since the lead up to the 1999 season.
• Higher Ground has two 100-yard turf practice fields,
including a new surface installed in 2017, ample living
and meeting spaces and no distractions from football.
BACK IN BLACK
• UC has won 20 straight games in black jerseys, dating
back to a 22-21 win over UConn on Nov. 25, 2017.
• UC has also won three consecutive Friday-night games.
DEMON IN PROFILE
• TE Josh Whyle was UC's leading receiver last year with
25 receptions for 318 yards and five TDs.
• He made his first career start against Memphis and had
four receptions for 36 yards on five targets.
• Pro Football Focus named him a Third-Team All-America
selection and he also snaged PFF All-AAC honors along
with Second-Team All-AAC accolades from the coaches.
• His 23-yard TD reception in the 2021 opener was both
his seventh score and 20-plus-yard reception.
SPEED OF SOUND
• KR Tre Tucker had a 99-yard KOR TD in the third quarter
at Indiana, his second after 97-yarder against USF in
2020.
• They are UC's first KOR TDs since Ralph David
Abernathy IV vs. Vanderbilt in the 2011 Liberty Bowl.
Tucker joins Mardy Gilyard (4 from 2005-09) and
Mel Riggins (2 from 1970-71) with multiple KOR TDs.
A SALUTE TO THE LETTER ZERO
• RB Charles McClelland became the first player in school
history to wear the No. 0 in a game.
• McClelland switched numbers after tearing his left ACL
in preseason camp leading up to the 2019 season.
• He tore his right ACL at SMU and missed the rest of 2020.
• LB Darrian Beavers joins him in 0 this season.
DON'T CALL IT A COMEBACK
• UC's 14-0 deficit at Indiana marked its largest comeback
win since 2018 against Ohio, which was Desmond
Ridder's third-career start.
• UC had 2019 comeback wins over USF (10), ECU (12),
then No. 18 UCF (6) and Miami (OH) (10).
• UC put together six come-from-behind wins in 2018,
earning victories after facing deficits at UCLA (10), vs.
Ohio (21), vs. Tulane (4), at SMU (2), USF (6) and vs.
Virginia Tech in the Military Bowl (3).
COMEBACK WINS UNDER FICKELL
DATE OPPONENT DEFICIT FINAL
09/18/21 @ INDIANA 14 W, 38-24
09/11/21 MURRAY STATE 7 W, 42-7
11/21/20 @ UCF 11 W, 36-33
09/26/20 22 ARMY 7 W, 24-10
11/16/19 @ USF 10 W, 20-17
11/02/19 @ ECU 12 W, 46-43
10/04/19 18 UCF 6 W, 27-24
09/14/19 MIAMI (OH) 10 W, 35-13
12/31/18 vs. Virginia Tech 3 W, 35-31
11/10/18 USF 6 W, 35-23
10/27/18 @ SMU 2 W, 26-20
10/06/18 TULANE 4 W, 37-21
09/22/18 OHIO 21 W, 34-30
09/01/18 @ UCLA 10 W, 26-17
11/25/17 UCONN 7 W, 22-21
11/04/17 @ Tulane 3 W, 17-16
09/16/17 @ Miami (OH) 11 W, 21-17
UP FOR BREAKFAST
• UC played four-straight day games to open the season,
after playing six of 10 in sunlight a year ago.
• UC played 24-consecutive afternoon games between
1999 and 2001.
IF YOU BUILD IT, THEY WILL COME
• UC is bucking a nationwide trend, recently reporting a fall
2020 count of 46,798 students, its eighth-straight increase.
YEAR ENROLLMENT
2020 46,798
2019 46,388
2018 45,949
2017 44,783
2016 44,338
2015 44,251
2014 43,691
2013 42,656
CHEER CINCINNATI
• UC serves as an economic powerhouse for the Queen
City, with more than 15,000 employees, 46,000 students,
300,000 living alumni and countless Bearcats fans.
GLANCING AT THE RECORD
2021 STK SINCE '17*
Overall 5-0 W5 40-14
Home 3-0 W23 24-4
Road 2-0 W2 14-9
Neutral 0-0 L1 2-1
Conference 1-0 W8 23-10
Home 1-0 W14 14-3
Road 0-0 W2 8-6
Neutral 0-0 W1 1-1
Non-Conference 4-0 W4 17-4
Home 3-0 W9 11-1
Road 2-0 W3 4-2
Neutral 0-0 L1 2-1
*since Luke Fickell became UC's head coach
AAC STANDINGS
SCHOOL AAC OVERALL
3/4 Cincinnati 1-0 5-0
Houston 3-0 5-1
23 SMU 2-0 6-0
UCF 1-1 3-2
East Carolina 1-1 3-3
Temple 1-1 3-3
Tulsa 1-1 2-4
Navy 1-2 1-4
South Florida 0-1 1-4
Memphis 0-2 3-3
Tulane 0-2 1-5
THE COMPANY WE KEEP
• UC has won over 86% of its football games since 2018,
ranking sixth among squads in the NCAA FBS.
RECORD SINCE THE START OF THE 2018 SEASON
TEAM W-L WIN %
Alabama 43-4 91.4%
Ohio State 38-4 90.5%
Clemson 42-5 89.4%
Oklahoma 39-6 86.7%
Notre Dame 38-6 86.4%
Cincinnati 36-6 85.7%
Georgia 37-7 84.1%
MISS YOU
Due to the COVID-19 pandemic, the 125th Battle for the
Victory Bell game, vs. rival Miami (OH), is on hold until
2021 the first pause in the series since World War II.
• Miami leads the all-time series 59-58-7 but UC has won
14-straight games in the series.
• They will open 2021 on Sat., Sept. 4 at Nippert Stadium,
the earliest game since Oct. 7, 1899.
LIGHT UP THE SKY
UC is a crafty veteran in stadium lighting, first starting in
1909 out of sheer necessity, as the large number of coop students on the team could only practice after dark.
• As technology improved, UC's electrical engineering
co-ops designed a lighting system which allowed UC to
host one of the first night football games in the U.S. and
the first in the Midwest on Sept. 29, 1923, opening the
season at night with a 17-0 win over Kentucky Wesleyan.
COURTESY UC ATHLETIC COMMUNICATIONS