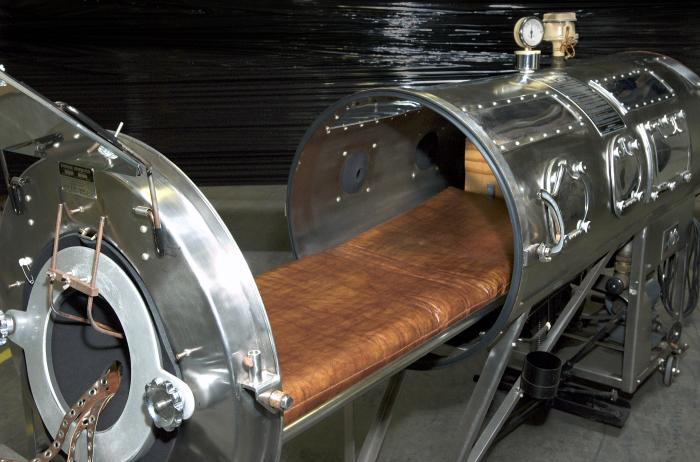 FROM WIKIPEDIA COMMONS
An iron lung, also known as a tank ventilator or Drinker tank, is a type of negative pressure ventilator (NPV); a mechanical respirator which encloses most of a person's body, and varies the air pressure in the enclosed space, to stimulate breathing. It assists breathing when muscle control is lost, or the work of breathing exceeds the person's ability. Need for this treatment may result from diseases including polio and botulism and certain poisons (for example, barbiturates, tubocurarine).
The use of iron lungs is largely obsolete in modern medicine, as more modern breathing therapies have been developed, and due to the eradication of polio in most of the world. However, in 2020, the COVID-19 pandemic revived some interest in the device as a cheap, readily-producible substitute for positive-pressure ventilators, which were feared to be outnumbered by patients potentially needing temporary artificially assisted respiration.
TODAY'S ALMANAC
1490s
1530s
1810s
1860s
1870s
1890s
1910s
1920s
1930s
1940s
1950s
1960s
1970s
1990s
2000s
COURTESY www.almanac.com