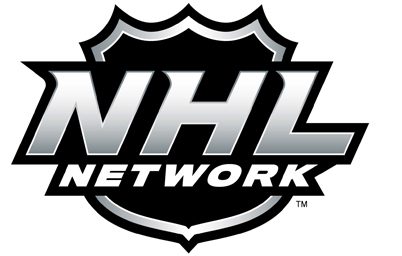 NHL Network to Feature 90 Live Games, NHL Now, NHL Tonight, On The Fly and Ice Time Throughout the 2021-22 NHL Regular Season
Oct. 7, 2021 – NHL Network™ today announced it will feature live content every day during the 2021 – 2022 regular season beginning Tuesday, Oct. 12.
NHL Network will increase its NHL Network Showcase™ presented by SAP game package this year with a season-long schedule of 25 live weekend afternoon telecasts. The first telecast will feature the Buffalo Sabres hosting the Arizona Coyotes on Saturday, Oct. 16 at 1:00 p.m. ET with E.J. Hradek and Mike Johnson providing the call. Stephen Nelson and Dave Reid will call the second NHL Network Showcase of the season when the Calgary Flames visit the Washington Capitals on Saturday, October 23 at 1:00 p.m. ET. Nelson and Hradek will continue to call games throughout the season alongside a rotating group of NHL Network talent.
In addition to its NHL Network Showcase presented by SAP schedule, NHL Network will feature an additional 65 live games this season, beginning with the Seattle Kraken – in the team's second-ever regular season matchup – at the Nashville Predators on Thursday, Oct. 14 at 8:00 p.m. ET. NHL Network's live game schedule for October is available here*.
Entering its seventh season operating out of its Secaucus, NJ headquarters, live studio content will return with analysis, interviews, and previews on NHL Now™, co-hosted by Hradek and Jackie Redmond weekdays at 4:00 p.m. ET. NHL Tonight™, featuring look-ins of live games and in-studio demonstrations, follows NHL Now at 6:00 p.m. ET, and On The Fly™ will close out the night's action with key highlights from every game. Ice Time, NHL Network's weekly kids-focused program, will return this season on Saturday, October 16 at 9:00 a.m. ET.
Hosts Jamison Coyle, Lauren Gardner, Jamie Hersch, Tony Luftman, Stephen Nelson and Adnan Virk return this season with analysis provided by Bruce Boudreau, Ken Daneyko, Jeff Gorton, Stu Grimson, Scott Hartnell, Billy Jaffe, Mike Johnson, Brian Lawton, Bill Lindsay, Mark Parrish, David Reid, Mike Rupp and Kevin Weekes. A highlight reel showcasing NHL Network's on-air roster, including new addition Jeff Gorton, can be viewed here.
Four special NHL Tonight preview programs will air leading up to Opening Night, including:
Friday, Oct. 8 – NHL Tonight: Fantasy Special (6:00 p.m. ET)
Sunday, Oct. 10 – NHL Tonight: Western Conference Preview (6:00 p.m. ET)
Monday, Oct. 11 – NHL Tonight: Eastern Conference Preview (6:00 p.m. ET)
Monday, Oct. 11 – NHL Tonight: 2021-22 Predictions (7:00 p.m. ET)
In addition to studio programming, NHL Network will feature extensive on-site presence at marquee events, including the 2022 Discover NHL Winter Classic in Minnesota, 2022 Honda NHL All-Star Weekend in Las Vegas, 2022 Navy Federal Credit Union NHL Stadium Series in Nashville and the 2022 Stanley Cup® Playoffs. NHL Network social content will be highlighted across several platforms throughout the 2021-22 season, including Facebook, Instagram and Twitter.
* Each 2021 NHL game aired on NHL Network will be a carriage of local telecasts, including local announcers, and blacked out in each club's home market unless otherwise noted.
About NHL Network:
As the TV home for the National Hockey League, NHL Network™ gives viewers an all-access pass to complete hockey coverage both on and off the ice, including live NHL games and special on-site coverage of NHL events, the documentary series NHL Network Originals, plus three signature studio shows with interviews, highlights and expert analysis from a variety of hockey insiders and former players. Additional programming includes behind-the-scenes features, player profiles and international and amateur hockey competitions. For more information on NHL Network, log on to www.NHLNetwork.com and follow @NHLNetwork on Twitter.
COURTESY NHLmedia.com