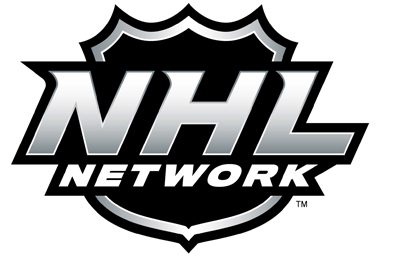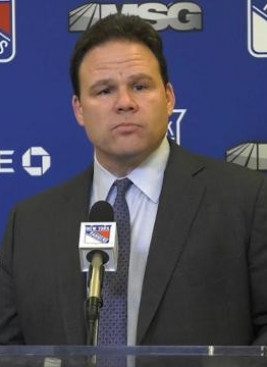 SECAUCUS, NJ (Oct. 5, 2021) – NHL Network™ today announced that Jeff Gorton, the New York Rangers former general manager, has joined its lineup of on-air talent as a studio analyst. Gorton, who previously served as a guest analyst during NHL Network's coverage of the 2021 NHL Draft™, will appear across NHL Network's studio programming, including NHL Tonight™, NHL Now™ and On The Fly™. Gorton will make his official debut on NHL Tonight on Friday, October 15 at 6 p.m. ET alongside Tony Luftman and Mike Rupp.
"With the regular season beginning one week from today, we're thrilled to welcome Jeff and his front office expertise to our team," said Josh Bernstein, NHL Network Vice President of Production. "Having an accomplished executive like Jeff, who possesses a wealth of knowledge about today's game and players, will help us consistently achieve our goal of providing valuable insight to hockey fans everywhere."
"I'm really looking forward to joining the staff at NHL Network," said Gorton. "It's an exciting opportunity to share my knowledge and experiences alongside a group of hockey experts who have a strong passion for the game."
Gorton joins NHL Network following almost 30 seasons in the NHL® with the Rangers and Boston Bruins. Gorton spent 14 seasons with the Rangers, holding the position of General Manager for six seasons (2015-2021), following four seasons as Assistant General Manager (2011-2014), three as Assistant Director, Player Personnel (2008-2010), and his first as a Professional Scout (2007). Prior to the Rangers, Gorton served as Director of Scouting Information (1994-2005) and Interim General Manager (2006) for the Bruins, having began his NHL career in Public Relations (1992-1993).
While Gorton was in their front office, the Rangers advanced to the Stanley Cup Playoffs ten different seasons, including a trip to the Stanley Cup Final in 2014 and Eastern Conference Final appearances in 2012 and 2015. As Rangers general manager, Gorton most recently added NHL All-Star Mika Zibanejad, 2020-21 Norris Trophy Award-winner Adam Fox and NHL All-Star Artemi Panarin to the roster. In addition to his NHL positions, Gorton served on the U.S. Men's National Team Advisory Group during the 2020 IIHF World Championship.
###
About NHL Network: As the TV home for the National Hockey League, NHL Network™ gives viewers an all-access pass to complete hockey coverage both on and off the ice, including live NHL games and special on-site coverage of NHL events, plus three signature studio shows, interviews, highlights and expert analysis from a variety of hockey insiders and former players. Additional programming includes behind-the-scenes features, player profiles and international and amateur hockey competitions. For more information on NHL Network, log on to nhlnetwork.com or follow @NHLNetwork on Twitter.
COURTESY NHLmedia.com