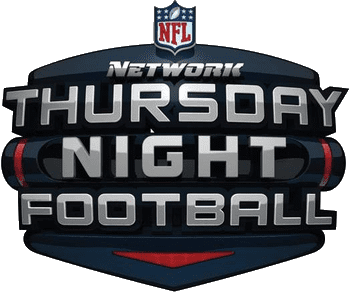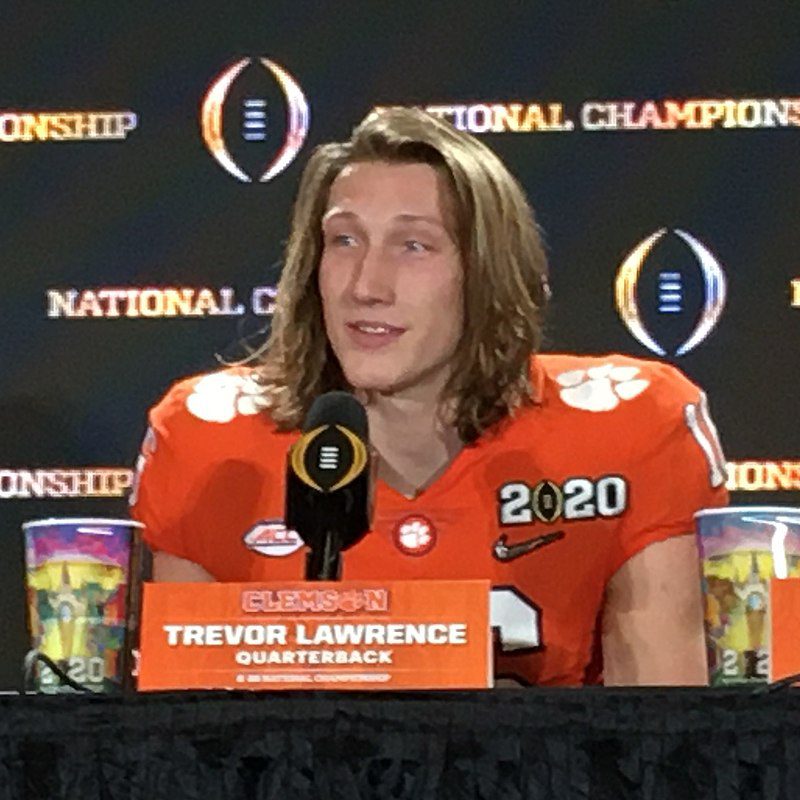 Jaguars-Bengals EXCLUSIVELY on NFL Network Thursday at 8:20 PM ET
'NFL GameDay Kickoff' at 6:00 PM ET –
Michael Irvin 1-on-1 w/ Jacksonville Jaguars QB Trevor Lawrence
Pregame Coverage Starts with 'TNF First Look' at 3:00 PM ET
The 2021 Thursday Night Football Presented by Bud Light Platinum season continues Thursday, September 30 when 2021 No. 1 overall pick Trevor Lawrence and the Jacksonville Jaguars travel to face 2020 No. 1 overall pick Joe Burrow and the Cincinnati Bengals at 8:20 PM ET EXCLUSIVELY on NFL Network.
Jaguars-Bengals will also be available on local broadcast stations in Jacksonville (WFOX) and Cincinnati (WLWT). Fans can also stream the game through NFL digital properties across devices (NFL.com, the NFL app and NFL Network app), NFL Network distributors' apps and sites, and on phones via Yahoo Sports and the Jaguas and Bengals mobile properties. Live game audio of Thursday Night Football will be broadcast nationally by Westwood One, and carried on SiriusXM and TuneIn. For a full listing of Thursday Night Football viewing options, fans can visit NFL.com/watch.
FOX Sports' lead play-by-play announcer Joe Buck, and Pro Football Hall of Fame quarterback and FOX Sports' lead analyst Troy Aikman, along with sideline reporters Erin Andrews and Kristina Pink call the action from Cincinnati. Additionally, FOX's NFL Rules expert Mike Pereira joins to give explanations on officiating and rules throughout the game.
NFL Network's on-location pregame coverage begins at 3:00 PM ET with TNF First Look hosted by Andrew Siciliano from inside Paul Brown Stadium, along with NFL Network reporter Cameron Wolfe.
At 6:00 PM ET on NFL Network, NFL GameDay Kickoff previews the Jaguars-Bengals matchup with host Colleen Wolfe and analysts Joe Thomas, Steve Smith Sr. and Michael Irvin.
Among the topics discussed this week on NFL GameDay Kickoff include:
Michael Irvin sits down with Jacksonville Jaguars rookie quarterback Trevor Lawrence

Cincinnati Bengals quarterback Joe Burrow sits down with former Bengals MVP quarterback Boomer Esiason in the latest edition of NFL Generations

Steve Smith Sr. provides personal perspective on the emotion Tampa Bay Buccaneers quarterback Tom Brady will face when he takes the field against his former team, the New England Patriots

NFL GameDay Kickoff breaks down the start to the Urban Meyer era in Jacksonville and what positives can be built upon moving forward

At halftime, Wolfe, Thomas, Smith Sr. and Irvin break down the first half. Immediately following the game, the postgame show airs with Wolfe, Thomas, Smith Sr. and Irvin joined by a star of the game. Additional postgame coverage continues at 12 Midnight ET on NFL Network.
Last week, the 2021 Thursday Night Football schedule continued its strong start as the Carolina Panthers' 24-9 win over the Houston Texans averaged 7.9 million viewers (TV+Digital) – slightly surpassing Week 2's New York Giants-Washington Football Team game to make it NFL Network's most-watched exclusive Thursday Night Football game since 2018 (New York Jets vs. Cleveland Browns, 2018 Week 3).
ABOUT NFL MEDIA
NFL Media is comprised of NFL Network, NFL RedZone, NFL Films, NFL.com, the NFL app and streaming service, the NFL Channel.
Seven days a week, 24 hours a day, 365 days a year, fans turn to NFL Network to receive information and insight straight from the field, team headquarters, league offices and everywhere the NFL is making news. Launched in 2003, NFL Network gives fans unprecedented year-round inside access to all NFL events, including the Super Bowl, Playoffs, regular season, preseason, Pro Bowl, Pro Football Hall of Fame induction weekend, NFL Draft, NFL Scouting Combine, Senior Bowl, league meetings, minicamps and training camps.
For fans on the go, all NFL Network programming can be streamed live through the NFL app and NFL Network app on smartphones, tablets, PCs and connected TV devices (Amazon Fire TV, Android TV, Apple TV, PlayStation 4, Roku and Xbox One). Access is available for NFL Network subscribers of participating TV providers. For more information, go to NFL.com/nflnetwork.
– NFL MEDIA –
COURTESY NFLmedia.com