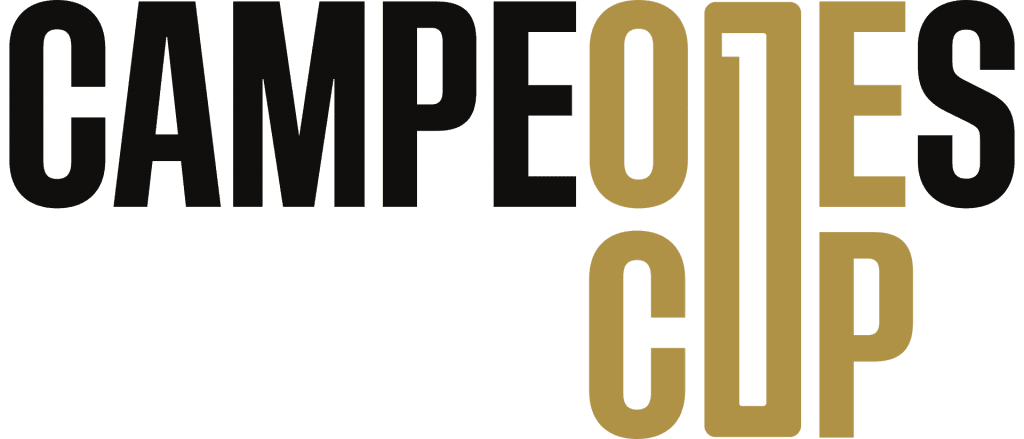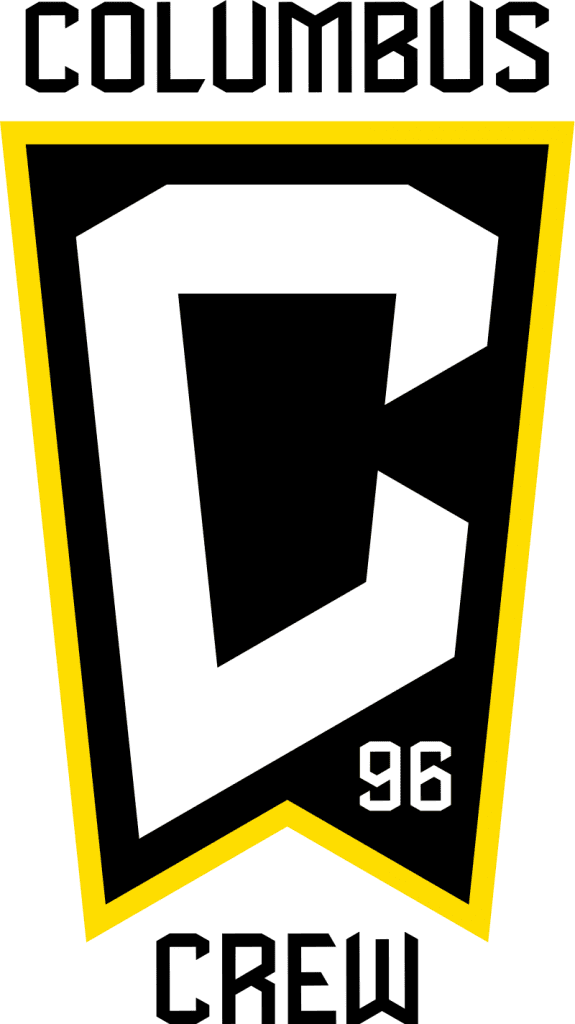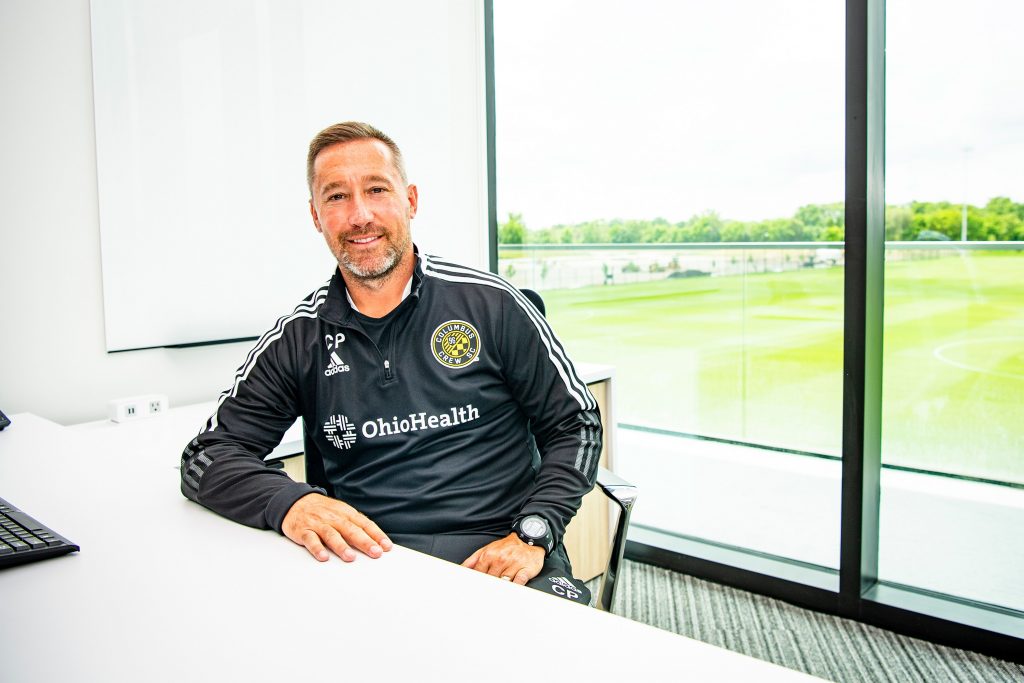 One by one, Columbus Crew players ran toward the Nordecke and began singing "Campeones" as they danced around The Nordecke goal mouth. At midfield, Head Coach Caleb Porter and Crew President and General Manager Tim Bezbatchenko hugged one another with massive smiles that stretched across their faces.
And the metalworker, who had waited since the fourth minute to carve "Columbus Crew" into the Campeones Cup, finally turned on his electric stencil and etched history into hardware.
This was the final scene of the Crew's greatest international moment to date.
On a night when the Black & Gold hosted the Mexican champions in a one-game, winner take all matchup, Columbus reminded everyone – including clubs across MLS and Liga MX – that the reigning 2020 MLS Cup champions are still winning silverware.
Thanks to an early own goal and a header from captain Jonathan Mensah, the Columbus Crew beat Deportivo Cruz Azul, 2-0, on Wednesday night at Lower.com Field in the Campeones Cup. The victory earned the Crew the right to lift their first international trophy via the signature score line that Mexican soccer fans dread in Columbus: dos a cero.
"We knocked off one of North America's best teams," Porter said. "They're an extremely good team, extremely talented when you look at their budget. They played all of their best guys … I'm so proud of the players that we're able to put another trophy in the trophy case.
"A trophy is a trophy – anytime you can win one, you've got to win it. None of those players, none of those coaches, we never want to lose a Cup final. When you have a chance to knock off a team like that – Liga MX champion last year – it's just a great win. It'll help us with confidence and belief. This legacy of players they continue to put trophies in the trophy case – I said that when I got here, that's what we were going to do.
The Crew opened the scoring four minutes into the match when Lucas Zelarayán whipped in a free kick toward the back post. Along the way, Cruz Azul forward Bryan Angulo guided the shot into his own net, sending the Nordecke into an early frenzy.
From there, the Crew hung on to its lead with the occasional counter-attack led by Darlington Nagbe, who delivered one of his performances of the season. Nagbe was the key to the Crew attack, unlocking creative chances and passing teammates into scoring opportunities.
"I don't think there's a better player in our league; I think he continues to be underrated," Porter said of Nagbe. "You watch him today, that guy could play anywhere in the world. He's a modern midfielder, he keeps the ball, defends, covers ground, surges out of midfield. Yeah, he was incredible today, absolutely incredible, and it's because he's a winner. He's a winner and he's quality. And it's no coincidence that he's won as many trophies as he has."
The Crew doubled their lead in the 74th minute when Zelarayán played a free kick into the box that was initially cleared away. But when substitute Milton Valenzuela possessed the ball on the left flank, he delivered a back-post cross to Mensah, who thumped the ball into the top right corner.
Mensah celebrated by pointing toward the heavens in a moment of peace and calmness before his teammates around him eventually bundled the Crew captain onto the ground.
And then the party started.
As the clock counted up closer toward the 90th minute, the noise from the Nordecke got louder, as chants of 'Dos a Cero' echoed around Lower.com Field. Not long after, yellow plumes of smoke offered another layer of defensive protection for goalkeeper Even Bush and the backline.
Crew fans who missed the MLS Cup Final in Historic Crew Stadium last December because of limited capacity ordinances were there to see the club lift its first trophy inside Lower.com Field. If the new stadium speaks to the team's ambition to become a perennial MLS champion and North American superpower, the Black & Gold's performance Wednesday night was another result in the right direction.
"It was a great night for us," Bush said after producing his clean sheet. "Cruz Azul is a fantastic team, obviously, they're the champions of Mexico and it's a really great league. We have a lot of respect for that league. We're building something here in Columbus, in this stadium and it's something that we're proud of. To cap it off tonight with a clean sheet and a trophy against one of the top teams in North America, we feel good about ourselves.
The triumphant performance comes at a pivotal time for the Crew, who currently sit four points outside the MLS Cup Playoffs, but are now four games unbeaten across all competitions. Both Porter and his players agreed the Campeones Cup was a tremendous milestone, but it won't supplicate the club's efforts to repeat as MLS Cup champions.
"Winning a game like this against a good opponent gives us a lot of confidence going into our next game," Mensah said. "We know it's a league game now, so we're going to take all the momentum into that game and we're going to keep fighting until the end of the regular season. Then, hopefully we can continue that run in the playoffs."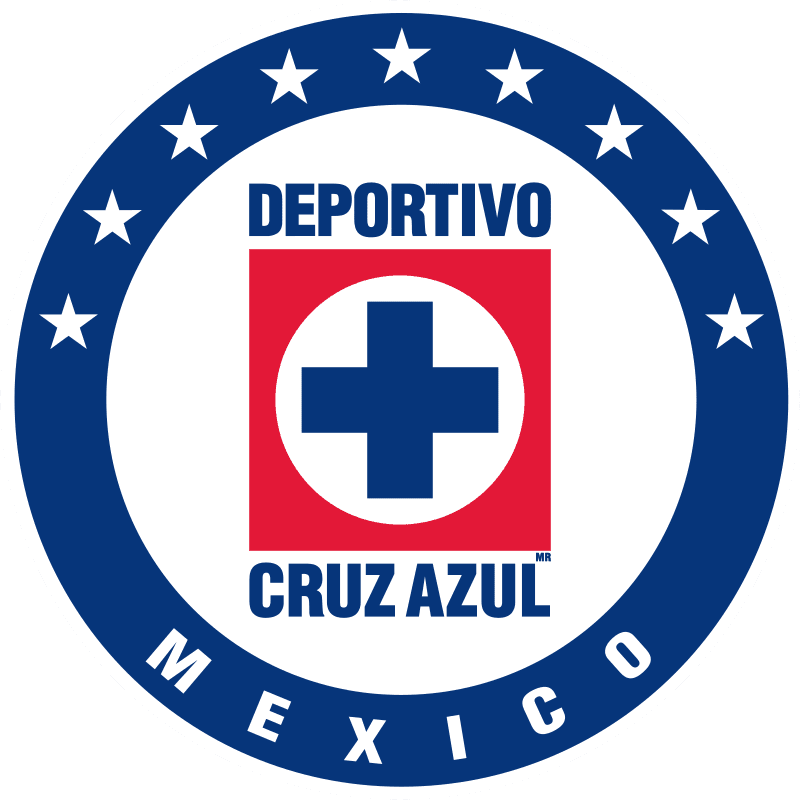 COURTESY COLUMBUS CREW COMMUNICATIONS