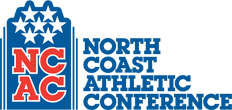 Men's Cross Country Athlete of the Week – Nathan Bertman, Denison
Denison freshman Nathan Bertman (Chagrin Falls, OH/Kenston) collected a runner-up finish in a dual meet against Wooster on Tuesday. Bertman notched a 6K time of 16:54.6, clocking in at 5:26.2 per mile. Denison won the meet after collecting four of the top five finishes.
Women's Cross Country Athlete of the Week – Emily Willson, Denison
Denison senior Emily Willson (Dunstable, MA/Groton-Dunstable) finished first in a dual meet against Wooster on Tuesday evening, completing the 5K course in 19:59.8. Willson was the only runner below a 6:30 mile time, recording 6:25.8 per mile.
Field Hockey Athlete of the Week – Meg Murphy, Earlham
Earlham senior Meg Murphy (Chico, CA/Chico Senior) secured two complete-game shutouts in goal for the Quakers against Wittenberg and Ohio Wesleyan last week. On Tuesday against the Tigers, Murphy made three saves before netting a season-high six stops against the Battling Bishops on Saturday.
Offensive Football Athlete of the Week – Kenny Streb, Ohio Wesleyan
Ohio Wesleyan senior Kenny Streb (Willowick, OH/Eastlake North) scored the go-ahead touchdown as the Battling Bishops moved to 4-0 after a victory against Allegheny on Saturday. The senior finished the day with a team-high four receptions for 33 yards and a touchdown. He also had 49 punt-return and 18 kick-return yards for a total of 102 all-purpose yards.
Defensive Football Athlete of the Week – Jimmy Lane, Kenyon
Kenyon senior Jimmy Lane (Lexington, MA/Lexington) made a team-leading 10 total tackles, including one for loss, in the Lords' 24-21 victory over Oberlin. Lane also forced two fumbles which were both in the second half of the game.
Men's Golf Athlete of the Week – Evan DiSanto, Wittenberg
Wittenberg junior Evan DiSanto (Cincinnati, OH/Elder) notched a top-five finish at the NCAA Preview in Howie-in-the-Hills, Florida, over the weekend. DiSanto carded rounds of 73, 67 and 71 (211) and was tied for fourth in a field that featured 122 golfers.
Women's Golf Athlete of the Week – Sydney Weiner, DePauw
DePauw sophomore Sydney Weiner (Crown Point, IN/Crown Point) finished third at the Dechert Classic at the South Side Country Club in Decatur, Illinois. Weiner carded rounds of 79 and 76 (155), claiming her third top-five finish in four tournaments this fall.
Men's Soccer Athlete of the Week – Kees Ciric, Wittenberg
Wittenberg freshman Kees Ciric (Loveland, OH/Loveland) helped the Tigers to a 3-0 week with wins against Earlham, Heidelberg and Hiram. In the conference-opener against Hiram, Ciric collected the game-winner in what was a 2-1 victory. On the week, the first-year scored twice and assisted two more goals for six points as the Tigers improved to 6-2-2 overall.
Women's Soccer Athlete of the Week – Teddi Farson, Wooster
Wooster junior Teddi Farson (Wadsworth, OH/Wadsworth) scored the game-winner in a 3-2 overtime win against Adrian and also scored a goal in a 4-0 win against Mount Union. Farson added an assist in the one-goal victory over the Bulldogs as well to finish the week with five points.
Women's Volleyball Athlete of the Week – Tyler Linkhart, Wittenberg
Wittenberg sophomore Tyler Linkhart (Yellow Springs, OH/Yellow Springs) broke the Tiger's single-match kill percentage record on Saturday against Allegheny. The sophomore crushed 16 kills on 22 attempts with no errors for a .727 hitting percentage. On the week, Linkhart collected 39 kills, 10 digs and six blocks across 11 sets as the Tigers extended their win streak to nine games.
NCAC Milestones & Records (Sept. 20 – Sept. 26)

Hiram, Volleyball – Junior libero Mackenzie Brannon (Atwater, OH/Waterloo) tallied a program-record 43 digs in the Terriers' five-set win over DePauw on Saturday, breaking the previous single-game digs record of 41 held by Danielle Day and Jill Howard.
Wittenberg, Volleyball – Sophomore Tyler Linkhart (Yellow Springs, OH/Yellow Springs) eclipsed the single-match hitting percentage record, posting a .727 clip against Allegheny. Linkhart smashed 16 kills on 22 swings without a single error.
COURTESY NCAC COMMUNICATIONS